One of the most exciting things about chartering a luxury yacht is that you get to travel with a seasoned chef, who'll expertly prepare and serve all meals based on your preferences. Whether you like to indulge in casual snacks, are into sundeck barbeques or would want to try some formal dining al fresco, the chef will ensure you enjoy the most exclusive of gastronomic delights. If you are particularly looking for fine cuisine on a luxury yacht, there are many options you can choose from
---
What Type Of Cuisines to Expect Aboard Your Luxury Yacht?
There is a whole range of gourmets that you can look forward to enjoying on board. But each of the cuisines will be customized to your tastes, every day of your itinerary. Here are some of the best-rated cuisines that you can expect on a typical luxury yacht:
French Riviera Inspired Foods
Cuisines from the French Riviera are as hearty as they are delectable. And to get a feel of how amazing such culturally-rich foods are, you might need to request your master chef to prepare some for you. And here are a few foods you can expect from a French Riviera cuisines menu:
Appetizers + Dom Perignon Veuve Clicquot, Laurent-Perrier and more
Lamb Loin with Fennel Genoise
Lobster Thermidor
Risotto Lobster with Parmesan Egg Pancake, Confit Tomatoes and Coral Tille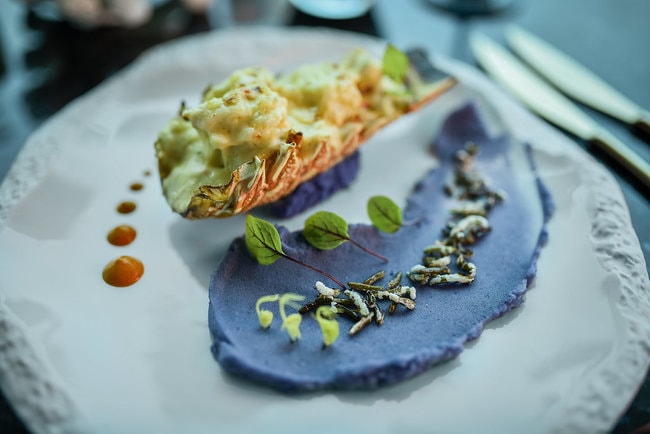 Caribbean Gourmets
There are a good number of luxury yachts that are well-known for their exclusive Caribbean and Central American cuisines. Here is a quick sample of the foods you can expect on a crewed yacht or catamaran charter in the charming Caribbean region:
Avocado and Pineapple Salad + Patio Daddy-O Planter's Punch
Caribbean-Grilled Garlic butter prawns with spicy prawn heads
Jerk Shrimp with Grilled Onion, Avocado, and Mango Salsa
Grilled Glazed Pineapple with Coconut Sorbet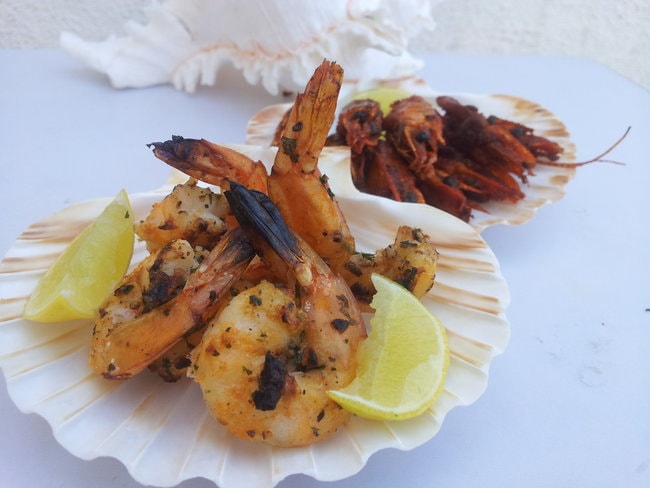 Italian Gourmets
The only way to understanding the heart of a place is by trying its food. If you're taking your cruising vacation to Italy on a crewed charter, then there are lots of toothsome Italian cuisines that your able chef can prepare for you. Whether it's for breakfast, lunch or supper/dinner, enjoying a serving of Italian specialties is as tempting as it is heavenly.
Here is what you can expect from a typical Italian gourmets menu:
Panzanella salad
Roasted tofu with tamari aubergine flower and tomato emulsion
Stuffed Paccheri with veloute sauce
Buckwheat with milk and cheese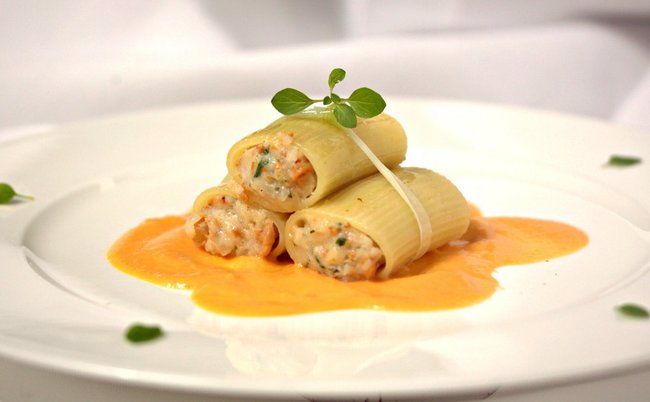 Kosher Cuisine On Board a Luxury Yacht
Kosher is a type of cuisine that features certain specific foods that strictly conform to traditional Jewish dietary regulations. The foods, in this case, are grouped into 3 main categories namely: meat, dairy and Pareve (any other food other than meat or dairy). As the Kosher tradition dictates, meats should not be served or eaten at the same meal as dairy products. So if you're a strict adherent to the kosher diet, the professional chef aboard the yacht will ensure he/she prepares your set of meals accordingly.
Tips
Choose a Yacht with a Chef That Suits Your Preferences. Each chef is trained or specializes in preparing certain kinds of foods. So you should consider that when booking your yacht charter. Feel free to ask for a sample of the menu from the broker to see whether the foods listed therein match your preferences and/or dietary needs.
Complete a Preference Sheet
A preference sheet can make or break your charter experience.
Aside from other aspects of the charter, highlighting your personal preferences on food will allow the chef to stock the right foodstuffs he/she will use in cooking and preparing meals for the better part of the tour itinerary. So don't ignore it.
Let Your Chef Know About Your Preferences
When highlighting your preferred meals on the preference sheet, it is the perfect time to come clean about your food likes and dislikes. Being honest with what you normally eat or would love to try out on the charter will allow the chef to create a menu that will make your gastronomic experience on board fulfilling.
Specify Any Food Restrictions
The preference sheet given to you by the chartering company gives you an opportunity to make clear your dietary restrictions, food allergies and highlight any other factors that can affect meal planning. Charter chefs are always very friendly and understanding, so don't feel shy to talk to them. Whether your diet is strictly vegan or kosher or prefers gluten-free regimens, the chef can take that to account and make the exact meal options you desire.
Decide When You Would Like To Enjoy Your Meals
On a typical yacht charter dining timetable, meals would normally be served in the morning, afternoon and in the evening. The meal, in this case, can be single serving or multi-course. However, since being at sea might make you a little hungrier most of the time, you can always request to have casual snacks in between meals just to satisfy your cravings.
Be Sure To Specify Your Favorite Alcohol
Delectable cuisines on charter will need a good wine pairing wine to make the dining experience extraordinary. And most charter companies always have a wonderful selection of wines for you to choose from. If you have any specific preferences like Italian red wine, champagne or special selections by label or age, you can let the crew know beforehand and include them in the provisioning.
Let Your Chef Know About Special Occasions
Are you marking a birthday or anniversary or planning an engagement? Such important milestones definitely call for a celebration. So by letting the chef know what special occasions you would want to celebrate, he/she can help set up a party with the right foods, snacks, and drinks. With the massive experience such chefs have in organizing parties, you can be sure your occasion will be unforgettable.
Conclusion
That's all you can expect on a typical luxury yacht charter in terms of gastronomic experience. Just remember you have the opportunity to make your food and drink preferences known by filling out a preference sheet from the charter company. Aside from that, talking to the chef on a one-on-one basis can help generate a menu that will get you to enjoy all your favorite meals, every single day of your itinerary. The sailing experience just never gets better with delectable dishes and refined wine selections on board.
[mpp_popup id="47805″]Request a luxury Yacht Charter Quote[/mpp_popup]
How was your cuisine on your luxury yacht? You are welcome to share your experience in the comments below. 
Daniella has been passionate about travel, the sea, and nature for many years. As a child, she frequently traveled throughout the Mediterranean and continued with her journeys throughout her adult life.
Her experiences have created the desire within her to share her love for traveling with other passionate and adventurers who want to discover beautiful horizons and new cultures.