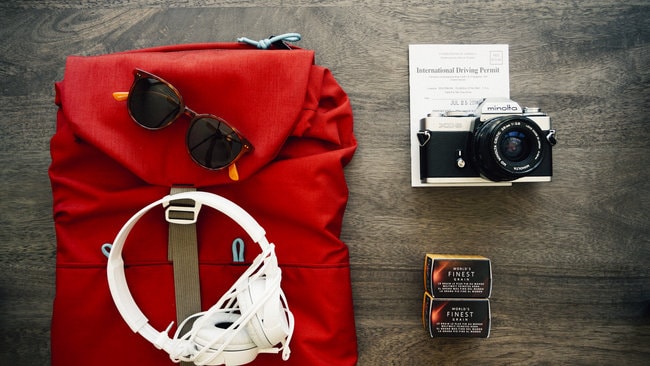 Having recently come off an epic sailing excursion, I began thinking about how amazing it is to take a few days out of your life to enjoy all that the water has to offer.
If you've never been on a sailing trip before, I strongly encourage you to do it!
If you're not quite sure how to pack for a sailing trip, no need to worry just follow the simple guide below and you'll be more than ready for your inaugural sailing adventure.
Clothing
You will definitely need to take seasonal weather conditions into consideration when choosing clothes for your sailing trip. If your excursion is planned for the summer months, your clothing requirements will obviously be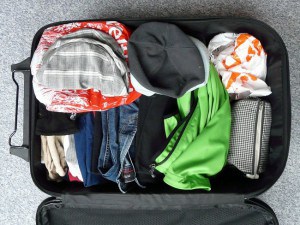 a lot lighter than if you were heading out in the fall or winter.
* For a warm weather trip, bring some swimsuits (one-piece or two-piece, whatever strikes your fancy), some towels, a couple of pairs of shorts and some T-shirts, and maybe a couple of casual outfits for the evening time. It's also a good idea to bring a light jacket, preferably some type of windbreaker, for those days when the wind is whipping pretty strong, or when the evenings are much cooler than the daytime.
* For a winter or cooler weather trip, be sure to bring some warm trousers and fleece pullovers or sweaters. Also remember to bring a toboggan (a.k.a. beanie) to keep those ears warm when the icy wind starts blowing off the water.
* Whatever you do, don't forget to bring some type of wet weather gear! Storms can and do pop up out of the blue sometimes, and trust me, it's better to be prepared for these types of incidents than to get caught in the rain or billowing sea spray without the proper coverage. A poncho or rain jacket can do well for these purposes.
* Though technically considered an "accessory" more than an article of clothing, it is important to remember to bring a hat! Whether you choose a visor, sun hat or traditional snapback, it's just important to have one on hand in order to reduce glare and protect your head from the sun's relentless rays.
* Another indispensable accessory is polarized sunglasses. Trust me, if you don't want to get headaches from squinting all the time, it's better to protect your eyes with a good pair of polarized sunglasses.
Shoes
It is best to bring some type of closed non-slip shoes such as sports boat shoes or deck shoes in order to sufficiently maintain your footing while on deck.
For comfort, you can't beat flip-flops, and you can also bring water shoes or swim shoes for those "amphibious" occasions where you need to transition from water to land without a hitch.
If you're going to be hitting shops, nightclubs or other destinations during various stops on your trip, you will need to bring somewhat of an all-purpose shoe so that you can tool around without too much inconvenience.
Bags vs Luggage
It is preferable to pack your items in soft waterproof Duffel bags instead of hard luggage, as they will typically be easier to store, and will take up less space in the onboard lockers.
In addition, soft bags will do less damage to their surroundings should they get tossed around by sudden boat movements.
Seasickness Prevention
Even the most experienced sailors can sometimes be subject to vestibular confusion as a result of the boat's unsteady movements. Be sure to bring some seasickness sea bands in order to fight off these dizzying effects. Try to avoid any kinds of medications, as they can come with quite unpredictable side effects; in my mind, it is much better to go the natural route, such as taking ginger or wearing wristbands for motion sickness relief.
Toiletries and Medication
Bring the essentials such as soap, shower gel, deodorant, and shampoo, but keep in mind that sailing may not always afford you the opportunity to keep up your regular personal hygiene regimen (and I'll just leave it at that).
Lotion is also important, as the salty air can dry out your skin more than you might expect. And for heaven's sake, bring some lip balm for those days when the sun and wind are merciless.
If you take any kind of prescription medicines, be sure to bring enough to last you for the duration of the trip. Most chartered yachts will have a first aid kit on board, but it never hurts to bring antiseptic cream and an antihistamine gel/cream for insect bites.
Documents
If you're traveling abroad, you will definitely need your passport or ID card. Also have your sailing certificate(s) on hand, as they are sometimes requested by Port Police.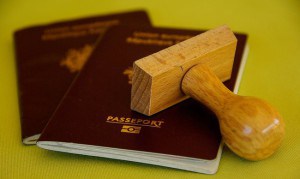 It's also a good idea to bring your vacation insurance documents, as well as your driver's license should you need to rent a car during your trip.
Keep in mind that in more remote areas, ATMs may not be available and credit cards might not be accepted by local merchants, so be sure to bring ample cash for food, daily supplies, and other necessities.
Sunscreen and Mosquito Repellent
Trust me, the two biggest enemies to your skin on any sailing trip will be the sun and insects. What many people don't realize is that you can even get sunburnt on a cloudy day, so use ample sunblock with an SPF of at least 30, and reapply it religiously every two hours.
Take it from me; you don't want to skip this important ritual. In addition, bring plenty of mosquito repellent (sprays work better than creams or oils), and as mentioned earlier, some antihistamine cream/gel for the toothy bugs that manage to evade your protective barrier.
 Packing Checklist
* Bathing suits
* Towels (for the beach and for showering)
* Washcloths
* Shorts
* T-shirts
* Casual wear (for evenings)
* Windbreaker
* Hat
* Sunscreen
* Mosquito repellent
* Lip balm
* Prescription medicines
* Toiletries
* Important documents (passports, driver's license, etc.)
* Cash
* Wet weather gear
* Motion sickness pills/wristbands
* Sweaters or fleece pullovers
* Warm pants
*Waterproof dry bag (For excursion )
What Not to Bring
You won't need to worry about bed linens, blankets, navigation instruments, or pilot charts/books, as these items will come with the boat.
In Conclusion
Okay, you are now fully equipped to make the most out of your sailing adventure. Just remember to have fun, take life as it comes, and enjoy every moment out on the water!
Want More Packing Lists?
Sign up to Cruising Sea newsletter to receive every two weeks the latest post straight to your inbox!
What is your packing list? Please, don't hesitate to share some tips by leaving a comment below, I would love love to hear your feedback:)