Is it safe to travel to Italy Right Now? This is the question many people are asking. Coronavirus has taken the world by storm. However, few other places have been as badly hit as Italy. They have recorded over 74,386 infections and the death toll is fast approaching 7,503.
This might explain the drastic measures the country took a few days ago to curb the spread of the virus. Initially, only the Northern part of the country had been placed under lockdown. But the quarantine has since extended to the rest of Italy
Like most other nations, Italy has banned gatherings. These restrictions have impacted pubs, cinemas, theaters, and even gyms. With most Italians staying home these days, foreigners are left with a number of burning questions that could affect their short term future.
---
Can You Still Travel to Italy?
Travelers are going to find that their movements are somewhat restricted. Flight schedules are changing all the time. British Airways, for instance, has canceled all flights to and from the country. Ryanair has done the same, though it clarified that the suspension would last until the 8th of April.
That being said, people can still travel to Italy if they want to. However, they are encouraged to only travel when it is absolutely necessary. The Italian government has continued to emphasize the danger that visitors to the country face. Travelers are expected to take the necessary precautions to safeguard their health once they enter Italy.
---
Areas with Travel Restrictions in Italy
The Italian government has placed travel restrictions on a number of places, including Lombardy in the north, Alessandria, Vercelli, Asti, Verbano-Cusio-Ossola, Modena, Venice, Novara, Treviso, Padova, Rimini, Parma, Reggio Emilia, Pesaro e Urbino, Rome, Veneto, Marche, Emilia-Romagna, and Picaenza.
If you thought that Milan, Italy's financial hub, had survived the Coronavirus scourge, you are sadly mistaken. It is also under lockdown. These travel restrictions are expected to change in the coming days and weeks.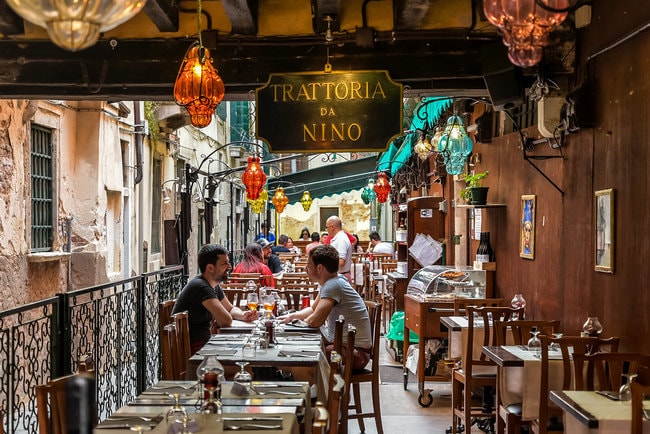 ---
If You are Already in Italy-Can You Still Get Back?
British nationals can leave Italy whenever they please. Even though travel restrictions are in place, Italy's airports are still open. But because flights are always changing, travelers are encouraged to consult the relevant airlines for further details.
British nationals that have successfully traveled from Italy are encouraged to remain in isolation even if they have no symptoms. Only by avoiding contact with other people can they avoid the accidental spread of the virus.
Anyone that came back from Italy within the last fourteen days is discouraged from seeing their local physician or pharmacist even if they have a high temperature, shortness of breath, and other problematic symptoms. They should remain in quarantine at all costs.
If they need medical assistance, they can use the coronavirus services available online. They will receive instructions on how they should proceed. The objective is to ensure that they receive the treatment they need without accidentally spreading the infection to other people.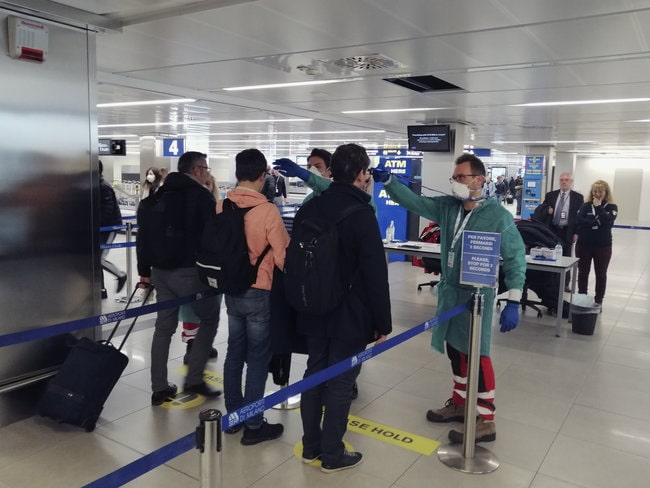 ---
As its name suggests, coronavirus is a virus. There are many types of coronavirus. The one ravaging the world at the moment is called COVID-19. It originated in China. COVID 19 can spread from person to person. You need a lab test to diagnose it.
The panic surrounding the spread of the virus emanates from the fact that it has no known vaccine. As such, people are encouraged to take measures to prevent the virus from taking root.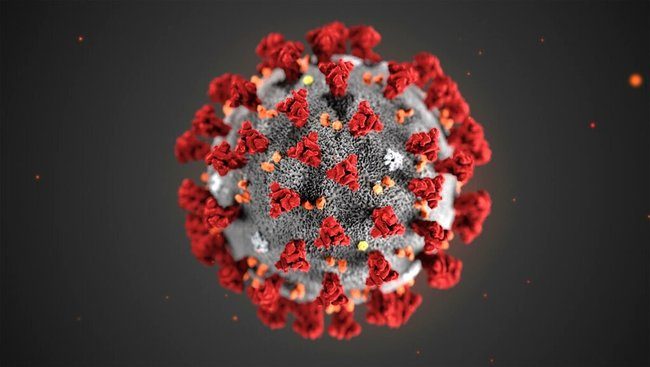 ---
When someone is exposed to Covid 19, it will take 14 days for them to start showing symptoms, with the most prominent being cough, fever, and shortness of breath. Additional symptoms include aches and pains, tiredness, and diarrhea, not to mention a runny nose and nasal congestion.
At its worst, coronavirus can cause severe respiratory problems and kidney failure, with death following soon after. The disease is particularly dangerous to the elderly and people with health conditions like high blood pressure and diabetes.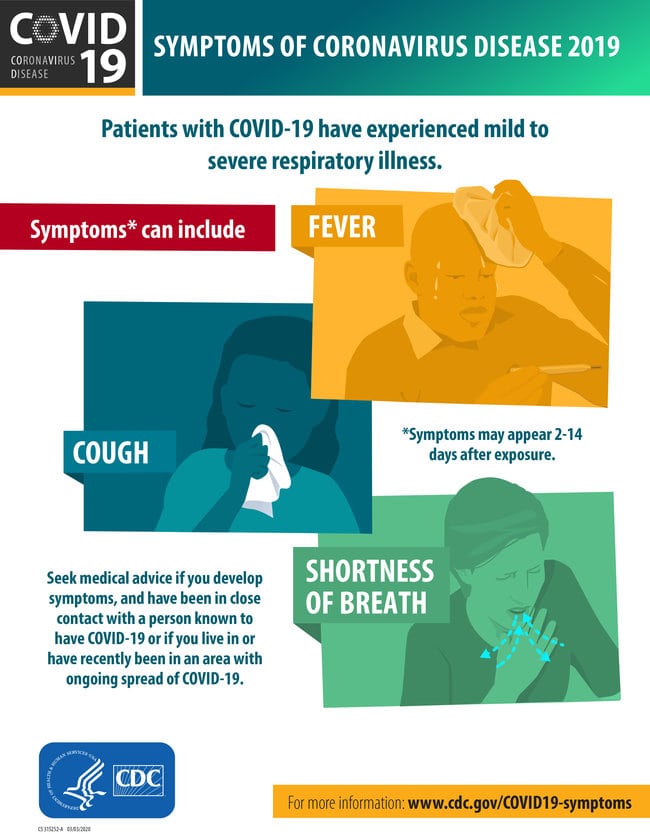 ---
What Precautions to Take?
You need to keep your hands clean. Wash them with water and soap on a regular basis. Because you cannot take water and soap with you wherever you go, buy some hand sanitizer. Use it whenever you shake a hand or touch anything dubious.
Be sure to cover your mouth whenever you cough and sneeze. If you don't have any tissue on hand, sneeze into your sleeve. The idea is to protect other people in the event that you have the virus.
Once you are done sneezing, throw the tissue away (in a bin) and wash your hands. If you haven't washed your hands, do not touch your face. That includes your eyes and nose.
Do not touch people that are sick even if they claim that they don't have the virus. if you have respiratory problems, call your doctor and tell them where you have been in the last 14 days. Do not visit them in person. They will consider your situation and provide a solution to your illness.
Because there is no cure for Covid 19, people are encouraged to maintain a healthy diet that will augment their immune system, improving their chances of overcoming the virus if they ever contract it.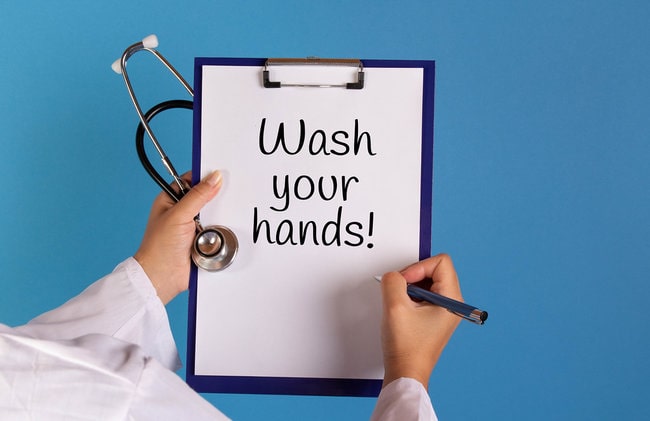 ---
No one knows for certain how long the virus will last. Some experts think that it will fizzle out by July or August. However, a vaccine won't be ready for another 18 or so months. As such, people might have to wait until 2021 to receive any semblance of confidence that the virus is no longer a threat.
---
Will it be safe to travel to Italy in June 2020?
No one knows for certain. But some people are optimistic that the high temperatures in June, July, and August will kill the outbreak, making Italy a safer destination for travelers during those months.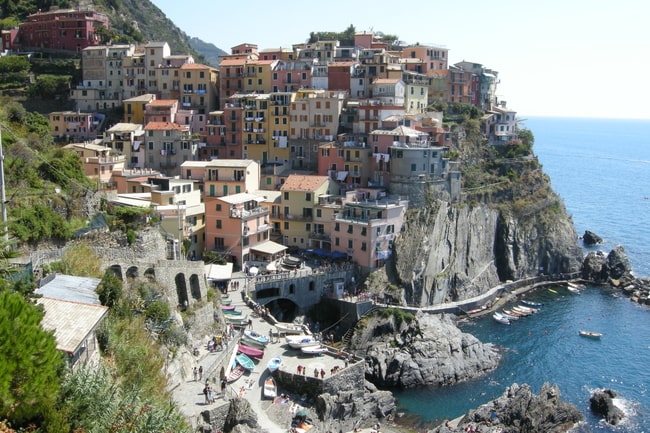 ---
Conclusion
There are too many uncertainties surrounding the coronavirus outbreak. While some people expect the pandemic to fizzle out in the coming months, others worry that the disruptions could last for many more months. At the moment, you just have to wait and see.
Take care or yourself!
Want More News?
Sign up for Cruising Sea newsletter to receive every two weeks the latest post straight to your inbox!
Daniella has been passionate about travel, the sea, and nature for many years. As a child, she frequently traveled throughout the Mediterranean and continued with her journeys throughout her adult life.
Her experiences have created the desire within her to share her love for traveling with other passionate and adventurers who want to discover beautiful horizons and new cultures.