Croatia is one of the most beautiful locations to sail, but this coastal oasis of the Adriatic Sea is typically only well known to seasoned sailors. I am always thrilled to introduce new sailors to the wonder and culture that is Croatia. My hope is that if you are indecisive about where to sail, my information will help you make up your mind and you can be on your way to Croatia as soon as possible!
---
3 Best Starting Points in Croatia
I ventured out in a Lagoon 450 when I visited Croatia. I chose this yacht due to its spaciousness and comfort, and I would recommend the vessel to anyone looking for luxury out on the water. Conveniently, Croatia has many charter options from the numerous starting points, but I've decided to list my 3 favorite starting points in no particular order.
---
Split
Marinas
Split is home to 3 main marinas and several smaller ones, but the one I suggest is the ACI Marina located in the city port. The marina has full-service shops, and you can get anything you could imagine without having to travel very far.
Activities
Split has many historical sites and museums for history buffs interested in centuries-old churches and medieval forts, but there is also a zoo and a forested park to explore if you have children.
Bars and Restaurants
For a change of pace, stop by one of the Split's coffee bars for a pick-me-up before heading out to explore and shop!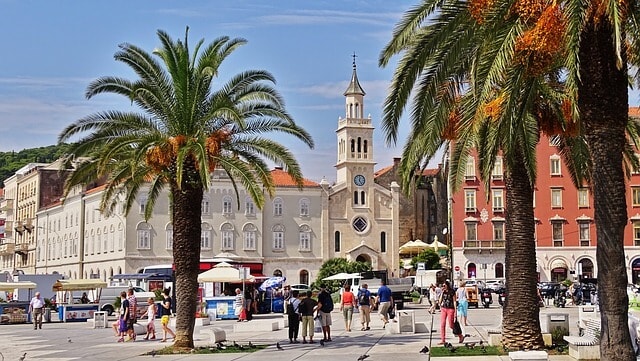 Dubrovnik
Marinas
Marina Dubrovnik is perhaps the most popular marina in Croatia, so it is going to be crowded! Saying it is crowded may be a deal breaker for some, but keep in mind that it's crowded for a reason. Marina Dubrovnik has tennis courts, a swimming pool, and many services that can be used while visiting.
Activities
Along with historical sites and monuments to visits, Dubrovnik is teeming with local festivities nearly any time of the year. I would suggest you check out the cable car ride over the city. The view is spectacular!
Bars and Restaurants
You really can't go wrong in any restaurant that serves fresh seafood, which is nearly all of them. Taverna Otto has a duck dish that is worth a visit, even if it's not from the sea.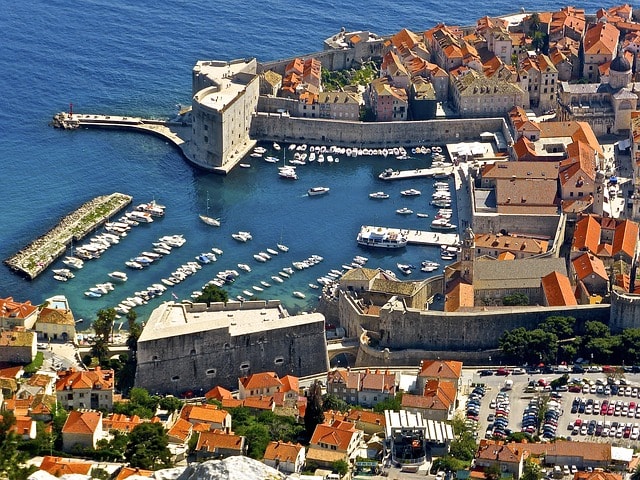 Trogir
Marinas
There are several marinas in Trogir, but I prefer Marina Agana. It is smaller, but more welcoming than the others are, and often less crowded.
Activities
By the marina, you can go on pontoon boat rides, or you can head inland to explore the bridges and churches, or the millennia-old monastery.
Bars and Restaurants
There are many great restaurants, but you can never go wrong with Calebotta. If you're in the mood for a mixed drink, try Maccao Bar & Lounge.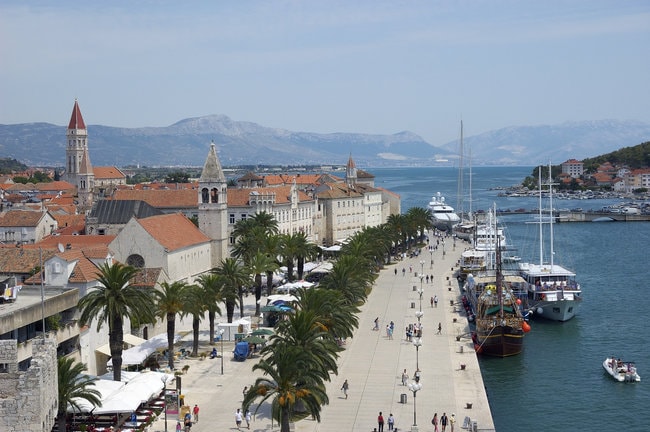 ---
Enjoy the Lagoon 450 in Croatia
I sailed a Lagoon 450 in Croatia and loved every minute of it. I was able to relax and spread out anywhere on the boat without feeling cramped.
One of my favorite features is how bright and open below deck is, so you never feel like you're missing out on the gorgeous weather even when you're busy in the galley.
---
The Advantage With a Skippered Yacht
A skippered yacht has many advantages, but one of the biggest is that you don't have to acquire the licenses required to operate a bareboat charter in Croatia.
Croatia requires an ICC + Radio license to bareboat charter, and this can be a problem for sailors who have not obtained the necessary licenses.
So, for 130€ on average per day, I personally think a skipper well worth the price!
---
The Skipper Service
A skipper will be familiar with Croatian waters, as well as Croatian customs, and the best places to fish, eat and play tourist. The skipper's expertise and knowledge are worth their weight in gold to the newcomer.
---
How to Choose a Good Skipper
I would recommend you to require the "skipper's request form" where you can ask for a non-smoker if you have a problem with smoking, and a very important detail not to neglect is English or other language speakers.
You will want to have the more privacy as possible. So, make sure there is an extra cabin for the skipper.
Word of mouth recommendations from other sailors is also often the best way to steer you toward a good skipper.
---
Best Activities to Do
The lagoon 450 is extremely comfortable and possess all the equipment required, such as a dinghy, snorkeling equipment, mask, and fins.
But Diving equipment and other may not be onboard your yacht, so renting extra stuff can be fun.
Let see what kind of equipment and services you can add an extra to get the most out of your sailing holiday on the Lagoon 450.
Hostess
A hostess is a nurse. She will look after you thoroughly. She will cook, shopping, washing the dishes, and do all the cleaning throughout the week.
Massage
Massage services can be scheduled to visit your yacht while berthed in the marina.It's very pleasant and relaxing.
.
Fishing
A classic sailing activity that is fun and appropriate for all ages. I am sure the whole family will love to catch some fishes from the boat.
Diving
Diving is an activity not to miss out, it's one of the most exciting ways to explore wonderful coral reefs and the sea life.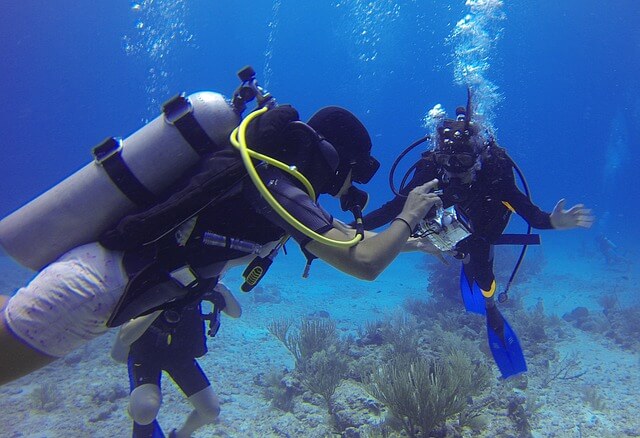 5 Beautiful Places to Visit
Hvar
Hvar is home to incredible fields of lavender that are made into fragrant oils and soaps that you can find at many specialty shops on the island.
Split
Split is blessed with both urban and ancient elements. I enjoy the rush and a crowd in the tourist spots as much as any traveler, but it's nice to get away to the quieter parts of Split as well.
Almost every part of this section of Croatia is worth a photograph and I can't seem to stop taking a picture of everything I see every time I come here!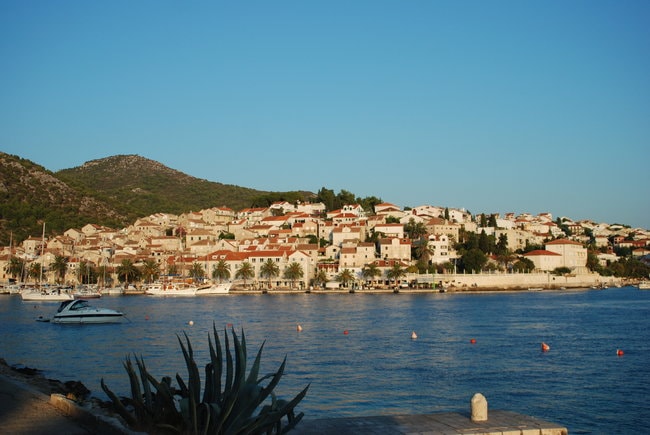 Lavosto
Lavosto is a series of forty-six islands, each with its own history and structures to explore.
Trogir
Trogir is a small town, but most of its bridges and other structures are built using stone, making the town stand out.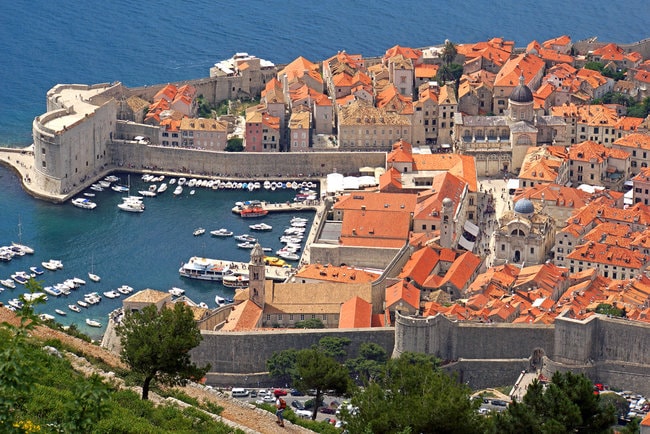 Dubrovnik
I cannot recommend the cable car ride enough! It is a wonderful and unique way to take in the whole city at once.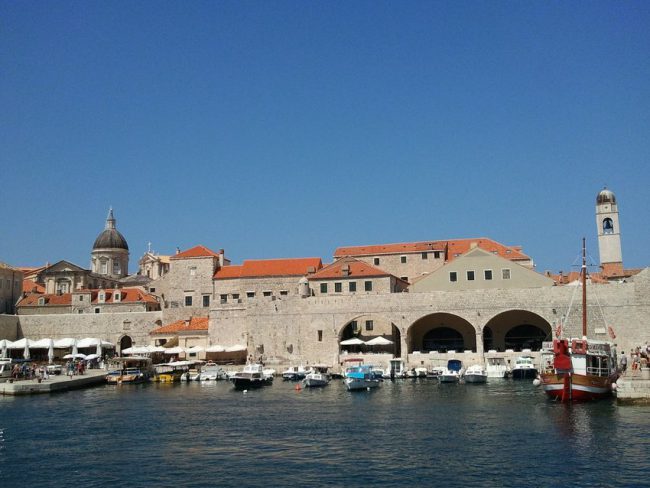 In Conclusion
I could write a book about everything I have seen in Croatia and another book about all I still haven't seen.
Croatia is full of possibilities and I have never had the same experience twice. If you are looking for a unique holiday aboard a yacht, a Croatian journey on a Lagoon 450 is the vacation of your dreams!
For more information on the Lagoon 450 to sail in Croatia:
Boatbookings.com
USA +1 954 892 5009
Email: charter@boatbookings.com
Want More About Yacht Charters?
Sign up for Cruising Sea newsletter to receive every two weeks the latest post straight to your inbox!
Have you sailed to Croatia? Feel free to share your experiences in the comment below.
Daniella has been passionate about travel, the sea, and nature for many years. As a child, she frequently traveled throughout the Mediterranean and continued with her journeys throughout her adult life.
Her experiences have created the desire within her to share her love for traveling with other passionate and adventurers who want to discover beautiful horizons and new cultures.