Website: Puertobahia.com
Features: 107 slips, Water, electricity, fueling pier, free internet access, laundry, parking, taxi, car rental, water taxi, mini market, 24 hours security.
Amenities: Hotel, restroom, bars, restaurants, shower, spa, beauty salon, gym, pool area.
Accommodation capacity: Yacht/ Boats up to 150 LOA
Region: Dominican Republic
---
Marina Puerto Bahia is a full-service marina situated on the north side of Samana Bay, on the northeastern coast of the Dominican Republic. It provides 107 slips for vessels up to 150 LOA. It offers a gateway to a beautiful holiday destination in the Caribbean that is surrounded by a striking contrast of the sea, the mountains and a breathtaking marina in the Dominican Republic.
Marina Puerto Bahia's Accommodations
This Marina in the Caribbean is home to top-notch restaurants, hotel lodging, and a warm and welcoming residential community. There is so much to explore when you arrive at the Marina in the Republic since it is situated in an area where every day brings forth a new experience and a safe and familiar environment that offers the perfect getaway opportunity for anyone who wants to unwind.
Puerto Bahia is a fresh, contemporary take on the Caribbean lifestyle, with a beautiful
community that is welcoming to both temporary and potentially permanent guests. The real estate here features 645 to 6,458 of properties ranging from 1 to 6 bedrooms. There are villas, townhouses, apartments, and a condominium hotel, all creatively designed with the highest quality materials incorporating stunning views to the Bay.
---
About Samana
Samana is a beautiful province in the Dominican Republic northeast. With an area of about 330 sq miles, it has a bay and a peninsula of the same name and is home to over 90,000 people. Its raw natural beauty and stunning views everywhere you look are the reasons why it made it to the list of the Most Beautiful Bays in the world in 2010.
If you want to totally immerse yourself in everything the region has to offer, this is the perfect destination for you. With a massive range of activities to take part in, you can rest assured that every single day of your visit will be fun-filled and packed with adventure.
While here, take in the majestic views of the island from a zip line or on horseback, or if you are a water sports enthusiast, enjoy scuba diving, kite surfing, sailing or snorkeling. You can also go exploring the beaches, the waterfalls, the beautiful Haitises National Park, or take a cruise among humpback whales during winter months. This is the ultimate idea of paradise!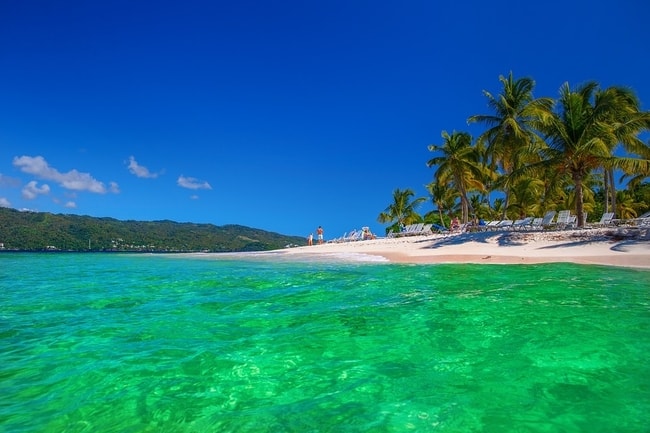 ---
Destinations Near Marina Puerto Bahia
Some of the destinations and activities you may be interested in exploring include:
1. Cayo Levantado Island
Cayo Levantado is an island that is situated only 5 nautical miles away from Marina Puerto Bahia. It is also locally referred to as Barcadi island due to a commercial involving Barcadi that was filmed there. This picturesque island boasts pristine sandy beaches that are dazzlingly white and fringed with palm trees. The crystal clear turquoise waters are inviting, and you can easily spend the whole day frolicking and swimming here. Other activities around the island include sunbathing, kayaking, and paddleboarding. When you have had your fill of the ocean, you can enjoy mouthwatering fresh fish and other local delicacies available on the public side of Cayo Levantado. You can also buy a souvenir in one of the many gift shops on the island.

2. Los Haitises National Park
This gem is one of the largest reserves in the Caribbean. The park is home to mangroves of varying species and a vast rainforest. There are over 200 species of birds in the park, and manatees and dolphins often visit the park waters as well. There are multiple mysterious caves in the Los Haitises National Park that you can explore under the guidance of a tour guide. Another fascinating activity that you will enjoy in the park is zip lining. Opt to take the Cano Hondo Zipline courses that provide you with the unique opportunity to glide over the beautiful park.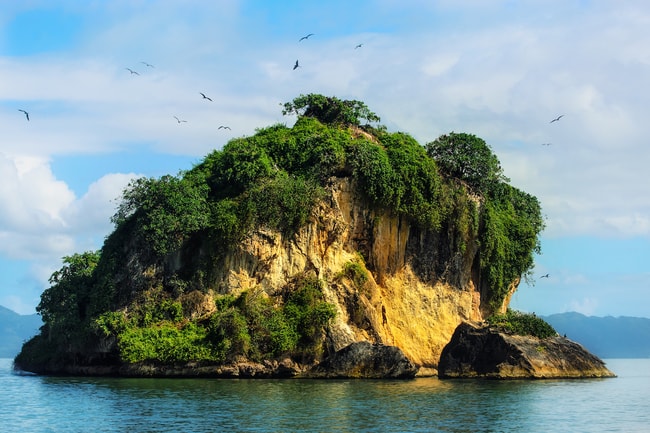 3. Whale watching in Samana
There is so much to do and experience in Samana. However, one of the most notable activities that draw over 50,000 people in the area is whale watching. If you happen to visit the Dominican Republic anywhere between January 15th and 30th March, you will get to watch the humpback whales during their mating seasons when their activities are at a peak.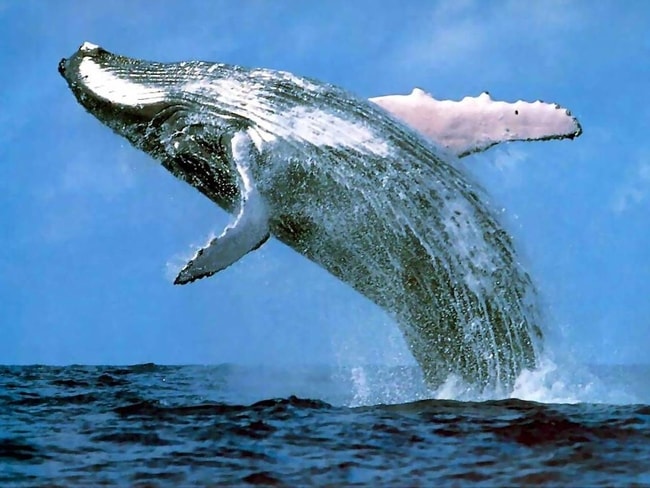 4. Salto El Limon Waterfall
To reach this waterfall, you have to journey through thick forest where you are bound to spot unique flora and fauna that are indigenous to the area. You can either travel on horseback or on foot on a lush hilly terrain or go canyoning through El Limon River to get to the waterfalls. Avid bird watchers will get to see the Dominican Republic national bird-the Hispaniolan woodpecker, as well as other fascinating species.
---
Who is Marina Puerto Bahia for?
Marina Puerto Bahia is for cruisers and sailors who are looking to enjoy all the delights offered by Samana and its surroundings. The marina is conveniently situated, which makes it very easy to access the major attractions in the area, such as Cayo Levantado, Los Haitises, and the Whale-Watching area.
---
Why Visit Marina Puerto Bahia?
As mentioned before, Marina Puerto offers the complete package. Services that you can expect include fueling pier that services water vessels, 24-hour security, and water and electricity around the clock. There is also a water taxi that provides transportation on the sea waters, along with taxi and car rental services for when you want to explore beyond the marina.
Sample the area's restaurants and bars where you can enjoy local delicacies popular in the area. There is also a hotel where you can opt to stay, along with a spa and beauty salon where you can relax and allow yourself to be pampered. You can also swim in the pool area if you decide the ocean is not for you as you document your travels on social media using the free internet access.
Additionally, there is a gym where you can work out, laundry services, restrooms, and showers, a mini-market that supplies the essentials you might need during your vacation, garbage pickup, and personal concierge services.
---
---
Pros
Quality facilities and services in the marina
Marina Puerto Bahia is in close proximity to most of the major attractions in the area.
It is easily accessible
Cons
No major repairs nor travel lift on-site
---
Getting to Marina Puerto Bahia
To get to Marina Puerto Bahia, you can book a yacht or berth with one of the many reputable companies that offer marina reservation services. You can also visit www.puertobahia.do to request a reservation.
---
Final Thoughts
Marina Puerto Bahia offers access to an exhilarating tourist destination that offers an eclectic mix of exotic cultures, lovely beaches, breathtaking scenery, and adrenaline pumping activities. Furthermore, the numerous amenities availed within the marina ensure that you will have a comfortable stay during your trip. If you desire days of endless pleasure, this is the place to be!
Want More Marina's Reviews?
Sign up for Cruising Sea newsletter to receive every two weeks the latest post straight to your inbox!
---
Have you been to Marina Puerto Bahia? If so, you are welcome to share your experience in the comments below.
Daniella has been passionate about travel, the sea, and nature for many years. As a child, she frequently traveled throughout the Mediterranean and continued with her journeys throughout her adult life.
Her experiences have created the desire within her to share her love for traveling with other passionate and adventurers who want to discover beautiful horizons and new cultures.