An intriguing way to spend your vacation if you are an avid diver is by chartering a crewed chart that specializes in diving. Diving on a yacht provides you with the unrivaled experience of diving into mysterious waters in a more exclusive environment surrounded by other enthusiasts. This is a comprehensive article on scuba diving charter holidays.
What is a Diving Charter Vacation?
A diving charter vacation is a unique getaway option that offers schedules that are custom-tailored, one-on-one service, personal instruction where if required, and privacy. Furthermore, you get to choose the dive sites that you want to explore.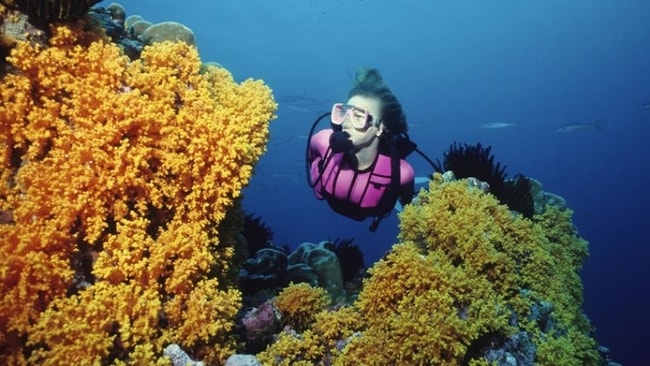 ---
Do You Need Qualifications to Be on a Dive Charter?
You do not need to be a seasoned diver to be on a dive charter. If you are keen on learning, the individualized attention offered will prove to be greatly valuable, along with the pressure-free training schedules. There are personal guides who offer one-on-one services to beginners, readily helpful in all matters diving.
Additionally, even if you are not remotely interested in diving, you can take advantage of the "on water" toys that most diving charter yachts provide such as jet ski, towable inflatables, kayaks, and water skis.
---
What Courses are Available on Board?
There are a variety of courses provided on a dive charter:
Resort course/Discover scuba
Resort course, also known as Discover Scuba, is a course that caters to boarders aged 10 and above who have had no experience in diving or have limited diving expertise. The course is made up of:
An orientation that gives an overview of what is to be expected
A practical portion where fundamental skills are put into use in calm and shallow water that learners can comfortably stand up in
A controlled diving session with the supervision of a dive instructor
Referral Course
If you would like to get certified as a diver aboard the yacht, then this is the course for you. To achieve this, you first need to have successfully completed the academic and pool sessions at home, after which you will be issued with a complete referral packet that includes a medical form.
Thereafter, a dive instructor will conduct open water check out dives before you receive your dive certification. Children who are above 8 years old can take part in the PADI Bubblemaker program in water shallower than 2 meters/6 feet.
In order to be able to join the PADI Discover Scuba experience, you must be 10 years old and up. The restricted certification of a PADI Junior Scuba Diver or a Junior Open Water Diver may only be awarded to children aged 10-11. The maximum depth they can reach while diving is 40 feet.
Open Water Course
For boarders who are interested in a full-fledged scuba course on the yacht, this is the most suitable cost. It consists of:
Academic training/classroom-The concept portion of scuba diving is provided through videos, lectures, and books.
Pool work-This comprises of water skill training in calm waters
Open water checks out dives-The instructor tests you on the skills that you have acquired during the academic training and pool work portions of the course.
Once the course is successfully completed, you will be issued with a PADI Open Water Diver certification. Although the open water course is available on some yachts, it will take up a considerable portion of your holiday in order to complete it.
Rendezvous Diving
Rendezvous diving is typically organized for interested boarders on the yacht by local dive companies/centers throughout the USA or the British Virgin Islands. Once the divers are dropped off at their desired destination by the dive center, non-divers can take advantage of this opportunity by sailing to a different anchorage.
---
Difference between a Dive Instructor and a dive Master
The main difference between a dive master and a dive instructor is that the former is considered to be mainly a dive leader since they are limited to conduct diving activities and helping certified divers refresh their skills. On the other hand, a dive instructor trains divers of all levels and certifies guests, in addition to serving as a leader.
---
Most Beautiful Places to Dive 
Galapagos
There is so much to see during your scuba diving expedition in the Galapagos Islands, including hammerhead sharks, penguins, marine iguanas, and whale sharks, to name a few. The ideal time to dive in the Galapagos is from June to December when animal activity is at its highest.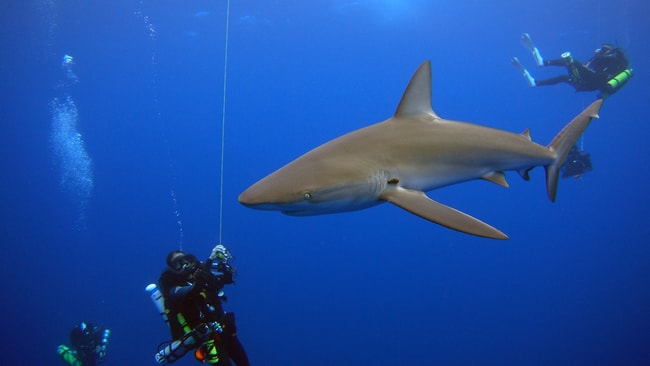 Cancun Mexico
Diving in Cancun provides you with a fascinating underwater adventure, where you will see various species of fish, as well as intriguing ancient natural and man-made structures that make up The Museum of Underwater Art. You can dive in Cancun at any time of the year.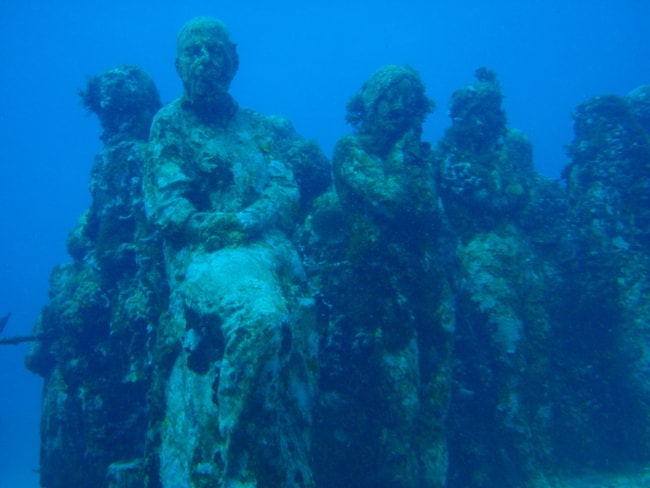 Belize/Great Blue Hole
The Great Blue Hole is the most famous diving site in Belize and with good reason. This peculiar circular structure reaches depths of 400 feet. Species you will encounter here include parrotfish and sharks. You can dive in Belize at any time of the year.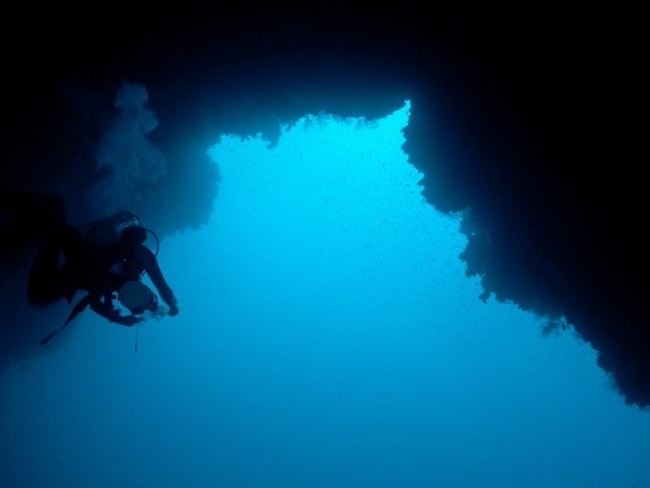 Turks and Caicos
Turks and Caicos Islands lie on the Atlantic Ocean. While you are here, expect to explore one of the longest coral reefs in the world as well as a rich diversity of marine creatures, including dolphins, Humpback whales, and turtles. This is a great diving destination all year round.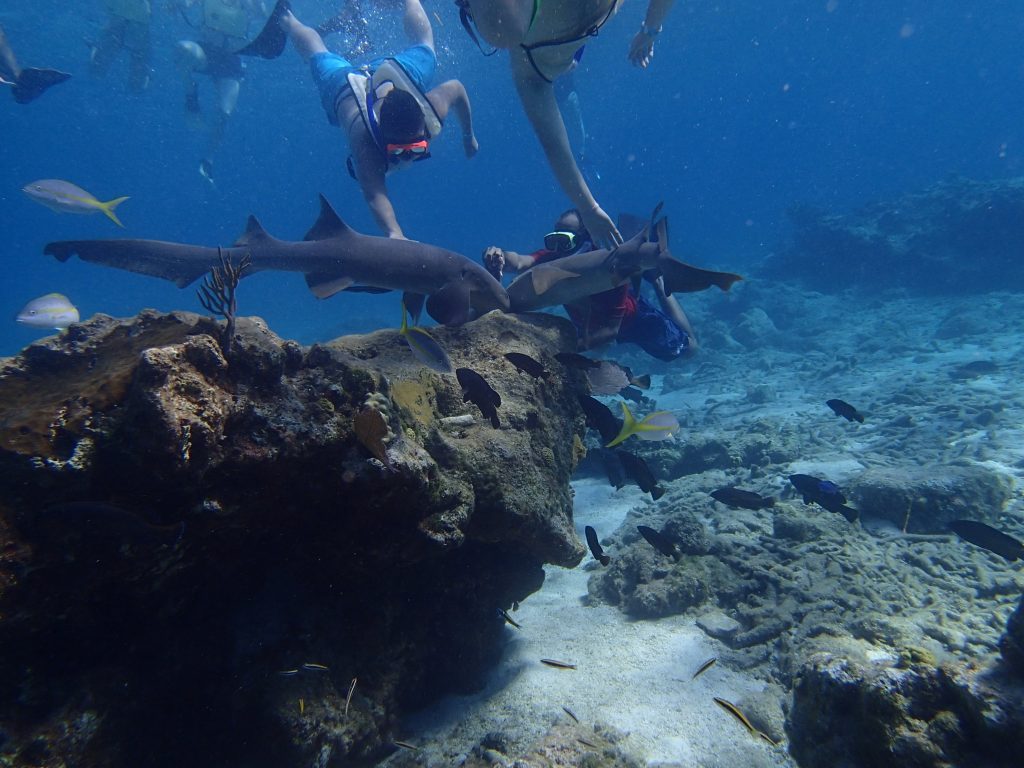 Cape Kri
Situated in Indonesia, Cape Kri is a diving destination that features a reef which is home to huge schools of fish and other marine life such as turtles, soft and hard coral, and seahorses. Diving in Cape Kri is ideal all year round.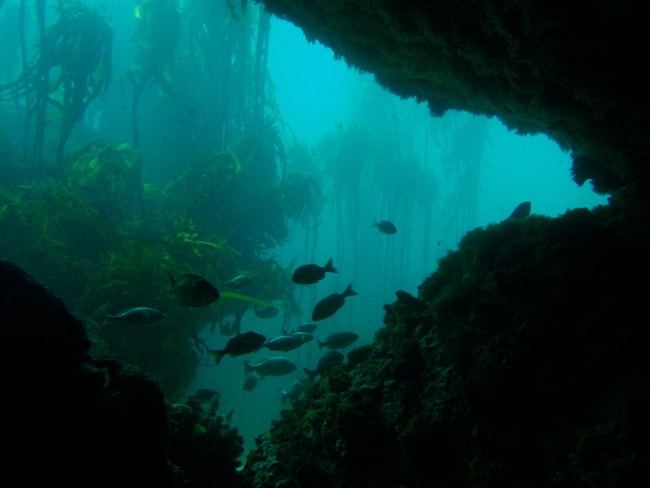 Raja Ampat
This diving destination in Indonesia is renowned for its high marine biodiversity. The waters here are home to huge schools of fish, colorful corals, and fascinating macro-organisms. The diving season in Raja Ampat lasts from October to April.
Some of the creatures you might encounter include the Raja Ampat epaulet shark, pygmy seahorses, wobbegong sharks, and many more.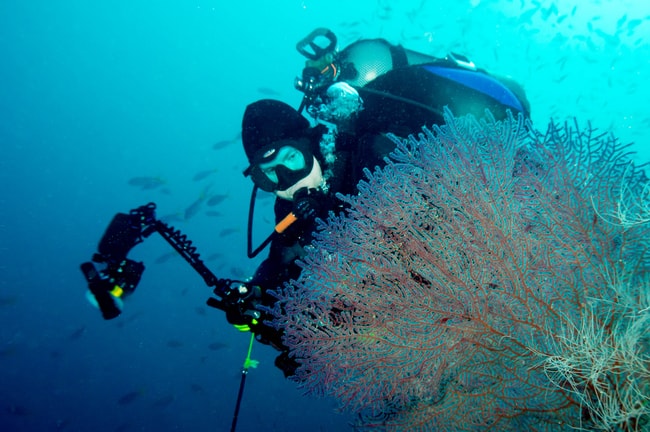 Bora Bora, French Polynesia
Diving in Bora Bora offers a thrilling experience which is enhanced by the presence of diverse groups of marine life, including different species of sharks and fish. You can dive in Bora Bora all year round.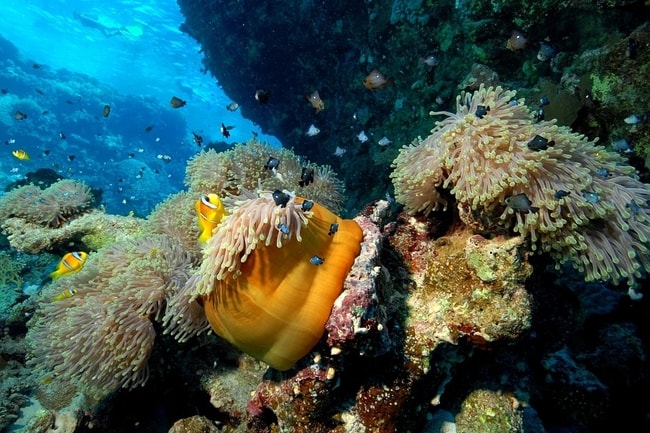 Who is a Dive Charter For?
A dive charter is suitable for both seasoned divers who want to sharpen their diving skills, as well as beginners who want to master the art of diving. Non-divers can also enjoy other water sports offered on some dive charters such as kayaking and water skiing.
---
Why Choose a Diving Charter Vacation
A diving charter offers a private experience as you enjoy your holiday. Furthermore, you get to gain knowledge through the dive courses provided on board which facilitates various levels of certification. Exploration opportunities that are part of the whole diving charter experience are also unrivaled.
---
Conclusion
In conclusion, scuba diving charter is a great way to spend your holiday since it allows you to experience the hidden wonders of the sea, as well as sharpen your underwater skills. If you have never experienced it, try it out on your next holiday and find out exactly what you have been missing out on!
Request Your Diving Charter Quote Now
Have you been on a diving charter holiday? If so, you are welcome to share your experience in the comments below.