Life aboard a yacht or catamaran is all about discovering the endless possibilities the sea has to offer and celebrating life with family and/or friends. Whether you're a seasoned seafarer or a soon-to-be yachtie, you know it's great to have your favorite tipple on board to make your adventures fun-filled.
Black and tan, rum and coke or gin and tonic can always make great cocktails to enjoy at sea. But if you would wish to enjoy something extraordinary, then it can be great to try some of the best nautical-themed cocktails.
Nautical-inspired cocktails usually bring together rums, gins, coconuts and Mediterranean fruits among other ingredients. The result is a refreshing drink that will keep you entertained and make you love seafaring even more.
Here is a list of the top ten nautical-themed cocktails you can enjoy at sea:
1. Sea Breeze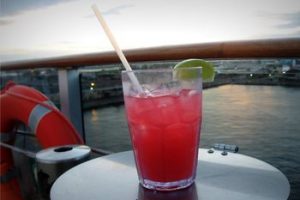 The Sea Breeze is a nautical cocktail that's a popular choice for many, especially during summer.
This refreshing drink brings together vodka, fruit juices, and lime.
Being one of the IBA official cocktails, you already know what to expect.
Ingredients:
 2 oz vodka
1 oz cranberry juice
3 oz grapefruit juice
Method
Put all the ingredients in a highball glass or double-old-fashioned glass that's filled with ice cubes and then stir. Garnish it with a lime wedge.
---
2. Dark n Stormy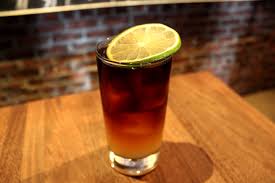 Dark n Stormy also referred to as the sailor's drink' is a cocktail made with rum (mostly Gosling), ginger beer and lime.
The cocktail is inspired by the pirate tradition and its flavor is no doubt exceptional.
Ingredients
2 oz dark rum
3-4 oz ginger beer
1/2 oz lime juice
Method
Pour all the ingredients into a double-old-fashioned or highball glass full of ice. Garnish it with a slice of lime. Garnish it with a slice of lime. Put on an eye-patch for an even more authentic Dark n Stormy drinking experience.
---
3. A Little Dinghy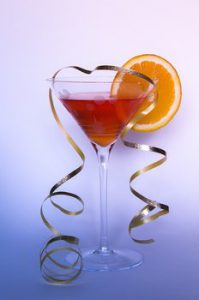 Taking a catamaran or yacht tour during summer can never be complete without A Little Dinghy cocktail.
Inspired by Caribbean flavors and rums, this feel-good cocktail will make you enjoy the ultimate holiday experience.
Ingredients:
2 shots Captain Morgan Parrot Bay coconut rum
2 shorts Malibu coconut rum
Pineapple juice
cranberry juice
Orange juice
Method
Pour the shots into a highball glass full of ice cubes and add equal portions of the fruit juices. Garnish with orange or pineapple slices, candied fruit, and umbrella. Serve while cold.
---
4. Port & Starboard
The Port & Starboard is a seafaring cocktail that's as tasty as it is attractive.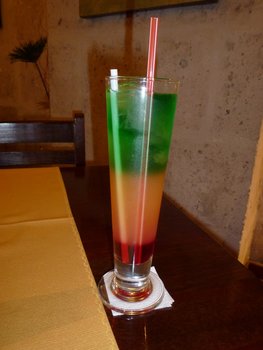 The cocktail, which forms two distinctive layers from the ingredients, is strong and sweet at the
same time.
It will certainly make you fall in love with the life at sea even
more.
Ingredients
15 ml Giffard Grenadine Syrup
15 ml Edmond Briottet Menthe Blanche
Method
Fully chill a highball or pousse-cafe glass and ingredients (for perfect layering), carefully pour the Grenadine syrup into the glass and proceed to add the Menthe Blanche. Serve without mixing.
---
5. Sex With the Captain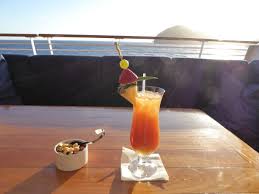 Sex with the Captain is a strong and vibrant cocktail that anyone on a sailing expedition would love. It basically brings together a set of delightful ingredients including rum, peach schnapps, Amaretto and fruit juices.
Sex with the Captain is one of the easiest nautical cocktails to prepare and can be gladly enjoyed by both novice and experienced cocktail drinkers.
Ingredients
1/2 oz spiced rum
1/2 oz Amaretto
1/2 oz Peach Schnapps
Splash of cranberry juice
Splash of orange juice
Method
Build all the ingredients in a chilled glass and garnish with a cherry. Serve.
---
6. Salty Dog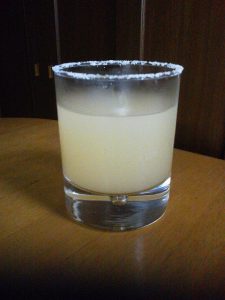 A straight up Salty Dog cocktail is all you need to spice up your evening sailing experience.
It basically includes gin that's doctored with grapefruit juice and salt.
And make it is just easy!
Ingredients
50 ml gin
100 ml grapefruit juice
Salt for putting on the glass rim
Method
Coat the rim of a highball glass with salt. Fill the glass with ice and proceed to pour the gin and juice. Stir well and garnish with a grapefruit wedge.
---
7. Anchors Away
The Anchors Away is a royal cocktail drink that you shouldn't miss on the decks.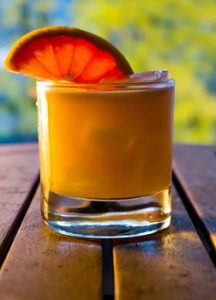 This gin-based cocktail is simply as sweet as it's refreshing.
Ingredients:
50 ml gin
25 Cointreau
25 ml sweet vermouth
25 ml blood-orange juice
Soda water
Method
Fill a cocktail shaker with ice and pour in the gin, Cointreau, vermouth and orange juice. Shake the mixture well and then strain it into a glass full of ice. Add some soda water. Garnish the cocktail with an orange slice and a sprig of rosemary.
---
8. Foghorn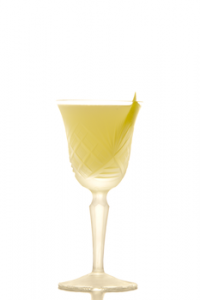 It can be quite disappointing to go on a weeklong sailing expedition without trying out the refreshing Foghorn cocktail.
The ingredients for preparing this cocktail are minimal and the resulting flavor in no doubt out of this planet.
Ingredients
50 ml gin
25 ml lime juice
Ginger ale
Method
Pour the gin and lime juice into a glass full of ice. Stir well and then top up with ginger beer. Gently mix the cocktail and proceed to garnish with lime.99
---
9. Maritime Martini
The Maritime Martini is a perfect drink if you're planning to have a nautical party.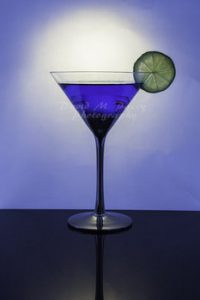 It's simply one of the sea-related cocktail classics whose flavor is hard to beat.
A chilly Maritime Martini can be all you need for an afternoon party on a typical summer while at sea.
Ingredients
15 ml dry gin
45 ml vodka
10 ml vermouth
5 ml blue curacao
Lime twist
Method
Pour all the ingredients into a shaker filled ice. Stir well and strain the drink into a chilled Martini glass. Garnish with a lemon twist and serve.
---
10. Bright n Windy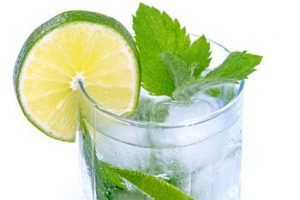 A glass of Bright n Windy cocktail is all you need to light up your mood even as you sail across the sea.
The gin and ginger beer combination in this slightly windy cocktail is great and you'll absolutely love it.
Ingredients
50 ml gin
Ginger beer
Ice
Lime wedge
Method
Fill a double old-fashioned glass with ice. Pour in gin. Squeeze some lime juice into the glass and then drop the wedge in. Add ginger beer and stir well. Serve and enjoy!
---
Tips 
If you're going on a private charter sailing expedition, it can be great to bring along an experienced mixologist to help in mixing the cocktails perfectly. Also remember to have on board as many hard drinks, juices, and fruits as possible. This will allow you to enjoy a variety of cocktails while on a sailing expedition or partying aboard a yacht during the weekend.
To enjoy your cocktail even more while sailing, it can be great to have a nautical dress code or at least an eye-patch to feel like a true pirate. Also be sure to bring a fun crew on your sailing expedition in order to get the best of cocktail drinking experience at sea.
---
In Conclusion
These are by far the most popular nautical cocktails that you can enjoy while on your seafaring adventures. Whether you simply want to enjoy a cocktail solo while aboard a yacht in summer or want to hold an evening cocktail party on a catamaran, these recipes can be quite useful. While each of them uses a set of different ingredients, you can always vary some of them especially the gins, rums, and vodkas to come up with your desired flavor.
Want to Know More Recipes? 
Subscribe to Cruising Sea newsletter to receive every two-week the latest post straight to your inbox
What about you? What's your favorite cocktail? Feel free to share your favorite recipe in the comment below. 
Daniella has been passionate about travel, the sea, and nature for many years. As a child, she frequently traveled throughout the Mediterranean and continued with her journeys throughout her adult life.
Her experiences have created the desire within her to share her love for traveling with other passionate and adventurers who want to discover beautiful horizons and new cultures.