Florida can rightfully claim its status as one of the most diverse and scenic maritime locales in the world. Its complex network of intercoastal waterways and the perfect oceanic conditions means that boaters have a range of choices, including fishing, boating, and a host of water sports.
The diverse marine environment and the serene sailing experience mean that the region is always frequented by recreational and professional sailors.
I realized that while there are a large number of boaters frequenting the region, there aren't very many trustworthy resources to help them direct to a reliable and modern marina during their sailing trips.
In this helpful article, I have tried to profile the 10 best marinas in Florida.
1. Lamb's Yacht Center
Based on the Ortega River, the Lamb's Yacht Center has been a distinguished presence for well over 80 years.
Perhaps the largest full-service marina in North Florida, the Lamb's Yacht Center is part of the Jacksonville Marina Mile, also known for its large concentration of leisure boating services.
The Center is conveniently located with grocery stores, postal services, and restaurants in close vicinity.
Boasting a combined staff experience of well over 300 years, the Lamb Yacht Center offers 242 wet slips, covered storage, fuel, and a pump-out station.
2. Marina at Ortega Landing
The Marina is a top-notch facility designed and developed by some of the leading professionals in the industry.
The result is a world-class marina that has earned the highest praise and approval from the boating community.
Also situated on the Ortega River, the marina offers 192 wet slips to accommodate boats of all sizes as well as t-heads for boats up to 130 feet in length.
Along with its highly skilled technicians and engineers, the marina offers first-rate facilities such as a clubhouse, swimming pool, laundry, and wireless internet, among many others.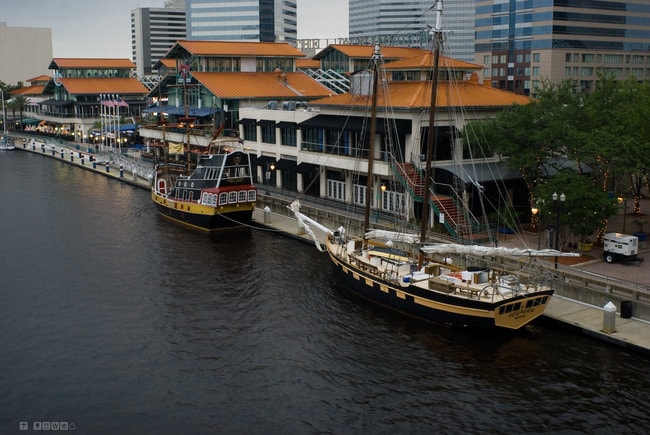 3. Fort George Island Marina
Located on the St. John's River, Fort George Island Marina boasts of an enviable location being only minutes away from Amelia and Fernandina Beach as well as downtown Jacksonville.
The brand-new Fort George is also the closest marina to the Atlantic in the entire region. The marina, being a new facility, has some of the most modern facilities available, including a slip side pump out on the floating docks.
In terms of amenities, there is 24-hour laundry and restroom access. There are also a few bars and restaurants located close to the marina.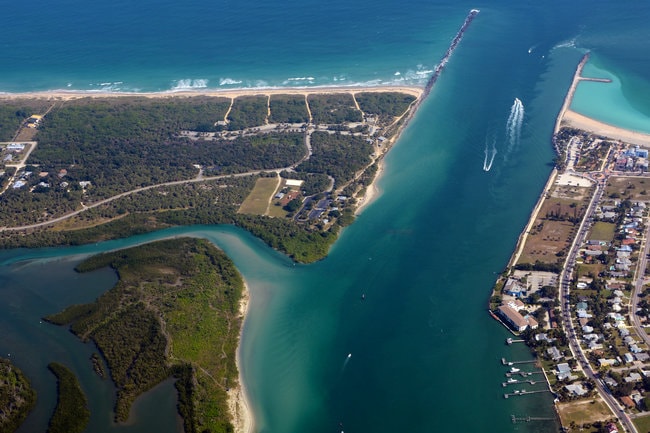 4. Beach Marine
Beach Marina, located on the Intercoastal Waterway in Jacksonville Beach, is one of the preferred destinations for boaters in the region.
Boaters can lease both wet and dry slips on a daily basis or for an extended duration.
In terms of amenities, boaters can look forward to a host of services, including laundry services, restrooms featuring high water pressure showers, a sauna, wireless internet, and postal service.
In addition, boaters can have their yachts looked after by the full-service marine department at the marina.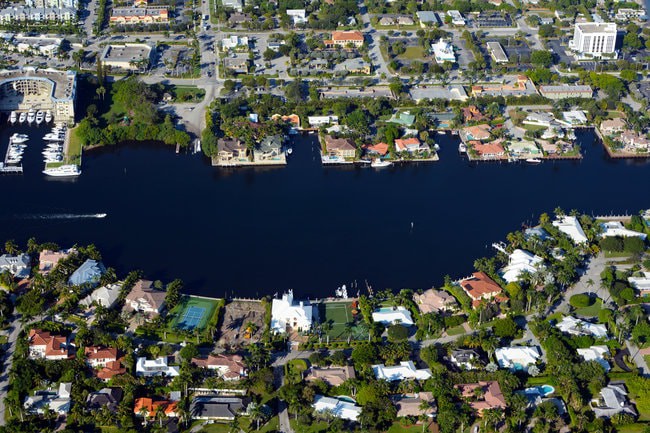 5.Morningstar Marinas
Located on the Intercoastal waterway just outside Jacksonville, the Morningstar Marinas lies in close proximity to some of the region's best angling and cruising destinations.
The Morningstar recently underwent extensive renovation, including dredging of the waterfront.
The result is a smooth inlet for boaters, the best Atlantic access among all marinas in the region, and a highly rated dock system.
Among other amenities, the Morningstar provides free cars for day trips, docks with power up to 100 amps, free wireless internet, and complimentary breakfast.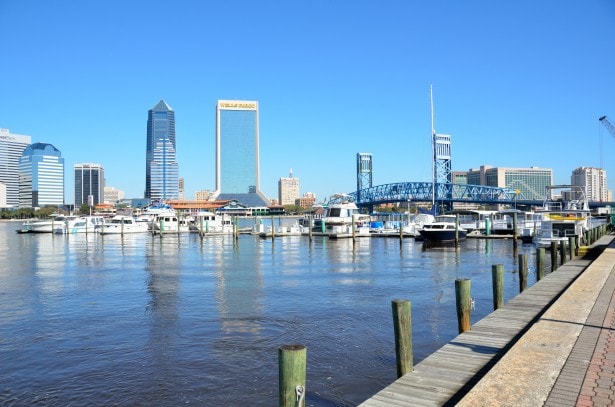 6. Dames Point Marina
Located on the outskirts of Jacksonville, the Dames Point Marina offers wet slips with floating docks to boaters.
In addition, the boaters can also avail storage facilities. Dames Point Marina now offers gasoline as well as most angling equipment, including baits and tackles.
Among other amenities, the Dames Point Marina has a well-stocked bar with a variety of snacks, International Game Fish Association certified scale, 50 amp electric services, and wireless internet.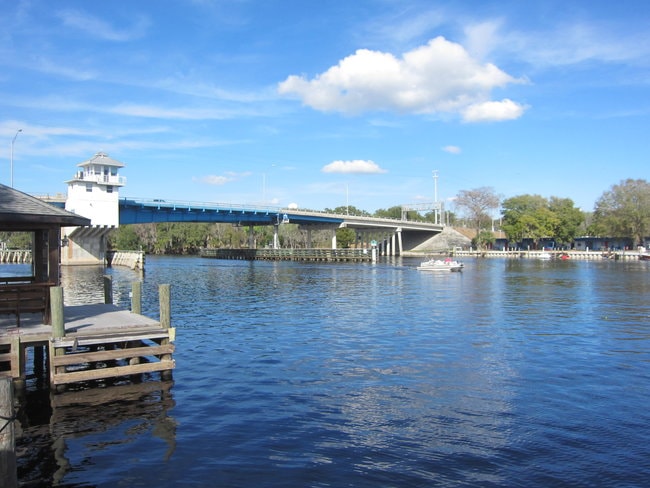 7. Seafarers Marina
Located on the Trout River and well connected to the St John's River, the Seafarers Marina has a long docking facility that comes with a total of 75 slips.
Each of those slips comes with amenities, including finger docks, electricity, and water. The Marina offers facilities including a high water pressure shower, grill area, laundry, and wireless internet access.
Located approximately 5 miles from downtown Jacksonville, the Marina has grocery stores, hardware stores, and restaurants in close vicinity.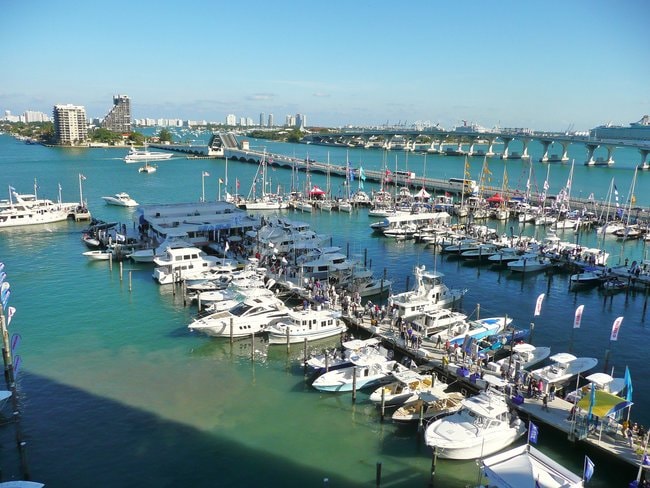 8.Sadler Point Marina
Boasting an unrivaled location inside the mouth of the Ortega River, boaters at the Sadler Point Marina can look forward to some of the best access to St John's River and the Intercoastal waterway.
The Marina has an experienced and professional crew catering to the needs of both experienced and newbie sailors.
Their modern and well-equipped boatyard provides a range of repair, maintenance, and overhaul services. In terms of amenities, boaters can look forward to restrooms with showers.
The Marina is conveniently located with restaurants, coffee shops, and grocery stores located in close proximity.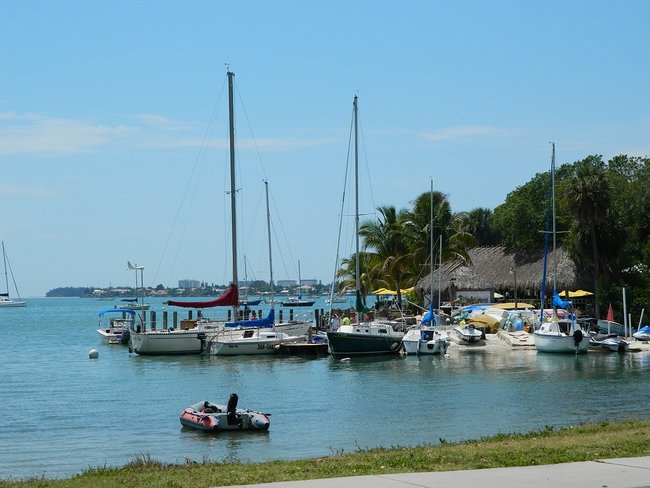 9. Palm Cove Marina
Located minutes away from Jacksonville Beach, the Palm Cove Marina is noted for its large dry storage facility as well as some of the finest wet slip accommodations on the Intercoastal waterway.
The marina had its channel dredged a few years ago for smooth operations and features wet slips capable of accommodating most boats.
Electric service of 30 and 50 amps are available, while boaters can also look forward to very reasonably priced gas. Their boatyard, staffed with company-certified technicians, provides full marine services.
In terms of amenities, the marina has a picnic and a BBQ area, a laundry facility, a shopping center next door, a restaurant, wireless internet, and a ship store.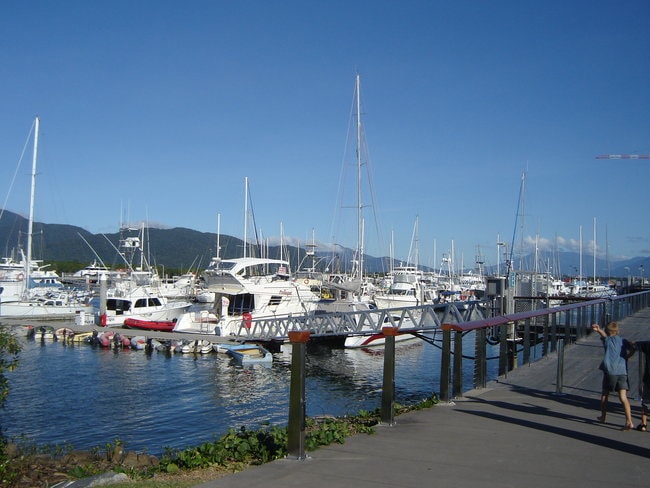 10. River City Marina
Situated on the Southbank Riverwalk of the St John's River, this picturesque marina offers 62 slips for boat sizes from 20 to 120 feet.
In addition, the marina offers docking, gas, and diesel fuel services. Guests who arrive at the marina for dining at their restaurant, banquet, or lounge can avail of their slip facility free of charge.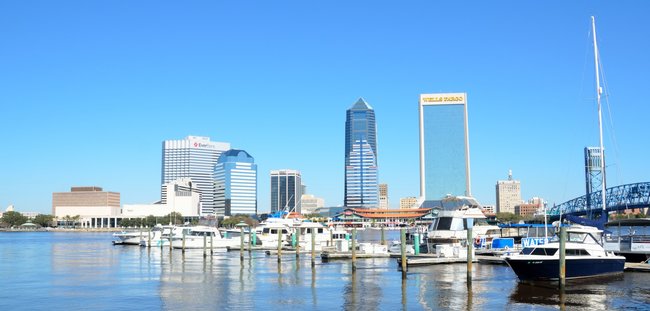 My Conclusion
While the list presented above is by no means exhaustive, and there are many other worthy marinas in the region, there is no doubt that the list presents the best of the best. You can be sure of the very best in services and amenities at these marinas during your sailing trip to Florida.
Want to Know More Marinas?
Subscribe to Cruising Sea newsletter to receive every two weeks the latest post straight to your inbox.
Daniella has been passionate about travel, the sea, and nature for many years. As a child, she frequently traveled throughout the Mediterranean and continued with her journeys throughout her adult life.
Her experiences have created the desire within her to share her love for traveling with other passionate and adventurers who want to discover beautiful horizons and new cultures.