Before setting off for the recent sailing trip through the British Virgin Islands, some of my friends advised me that I should plan and provision my chartered boat well before leaving.
However, our crew assured me that I need not stock up for the entire duration of the sail as there would be good opportunities for provisioning in the BVI.
I am glad that I took their advice, as there were some excellent grocers and shops to replenish the supplies during our sailing trip to BVI.
One of the chief benefits of having our provisioning done in BVI was that we got to enjoy some fresh food items at very reasonable prices.
In my experience, ordering directly from the local grocery stores was easy and cheap, while we got more choices and flexibility compared to provisioning lists from bareboat charters.
For those who are planning a trip to the BVI, I have compiled a list of top stores in the region where you can get quality provisioning.
Rite Way Foods Markets
Rite way Foods Markets is arguably the biggest provisioning store in the region, where you can order every conceivable item you would require during the sailing trip.
Whether it is alcoholic and non-alcoholic beverages, gourmet food items, baby food items, as well other non-food supplies such as personal care items, etc., you can get it all under a single roof.
Their store is located in Road Town, Tortola. Their website can be accessed at rtwbvi.com.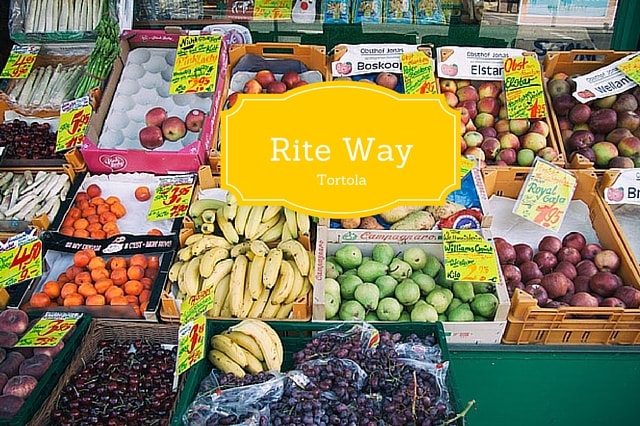 Bobby's Yacht Provisioning
Bobby's Market Place has been a long-standing institution in the BVI serving all the provisioning requirements of yachts that frequent this region.
Whether it is stocks of fresh or frozen meats, wines, and liquor, or other grocery requirements, Bobby's massive 10,000 square feet of retail space is practically a one-stop-shop to load up on all your supplies.
Their store brings in fresh produce twice a week to ensure variety and availability.
Bobby's Market Place also offers fixed and custom package provisioning deals with substantial savings.
Perhaps most conveniently, Bobby's provides free pick-up and delivery to all marinas and charter companies, including shuttle service to other islands.
In terms of payment options, they accept a variety of credit cards, traveler's checks as well as cash on delivery.
They are located at Road Town, Tortola. Their website can be accessed at bobbyssupermarket.com.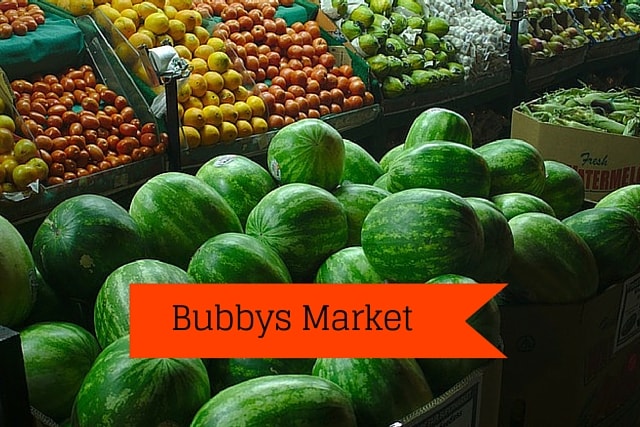 Ample Hamper
Ample Hamper is a quality store that has been serving the needs of chartered boats in the region for years.
Along with their fantastic and extensive selection of food and beverages, they have carved a niche for themselves on account of their first-rate service.
Their extensive selection of beverages from around the world, both alcoholic and non-alcoholic, is particularly worth a mention.
Charterers can either place their order from Ample Hamper gourmet food store, which is conveniently located at the dock, or buys online through their online custom provisioning list.
Ample Hamper store is located at Road Town in Tortola. Their website can be accessed at amplehamper.com.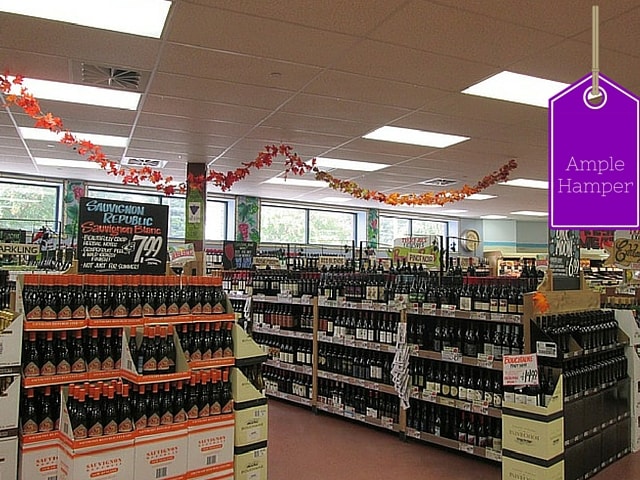 Harbour Market
Habour Market is a well-stocked grocery store well suited for yacht provisioning needs and requirements.
They have an extensive selection of fresh and frozen foods besides imported products from the US and the UK. I would particularly recommend their selection of gourmet and ethnic food products.
In addition, you can also get deli items, alcoholic beverages, and tobacco at this store.
They are located in the West End of Tortola. Their website can be accessed at rtwbvi.com/harbour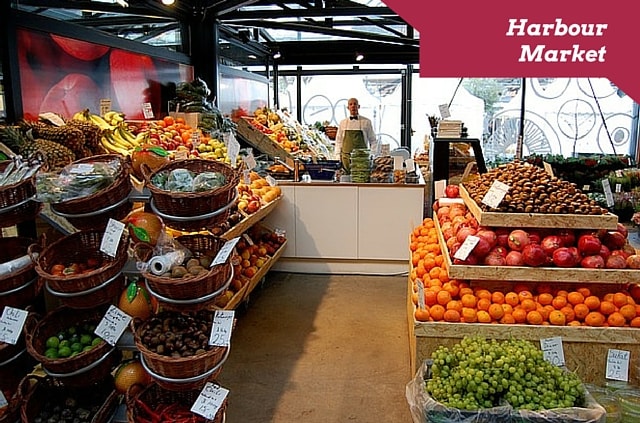 Tico
Having been in existence since 1969, Tico is a much respected alcoholic beverages store in the BVI on account of its pedigree and brands that are owned and sold exclusively by them.
Whether it is exclusively and locally brewed beer, wines, or a variety of spirits and mixes, you can have all the beverage requirements of your boat met here.
On my visit, I especially liked the fact that they offered quality beverages at some truly attractive prices.
Upon inquiry, I was told that since Tico owns the brands they sell, they are able to offer the best prices on their products. Tico delivers free of cost in Tortola if the total value of the order is equal to or above $150.
They have three shops in Tortola. Their website can be accessed at ticobvi.com.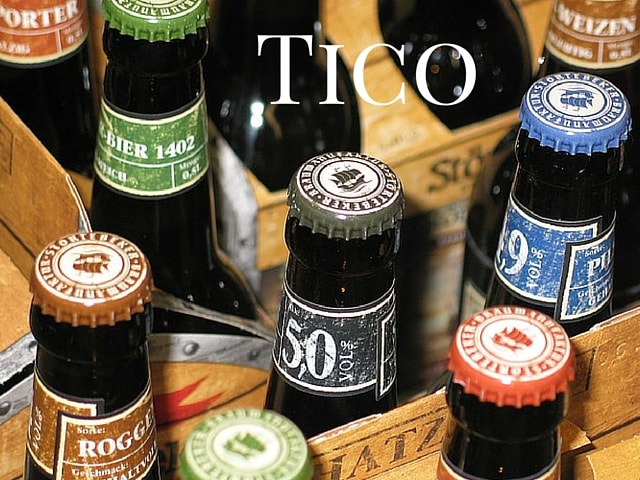 Caribbean Cellars
Caribbean Cellars are yet another renowned presence on Tortola when it comes to alcoholic beverages. They are particularly famous for their exotic selection of choice beer, wines, spirits, and tobacco products from around the globe.
Whether it is the finest beer from Denmark or an extensive selection from France and the new world, you can rest assured that Caribbean Cellars will have all your alcohol requirements covered. Their shops deliver free of cost in Tortola.
Their shop is located in Tortola, and their website can be accessed at caribbeancellars.com.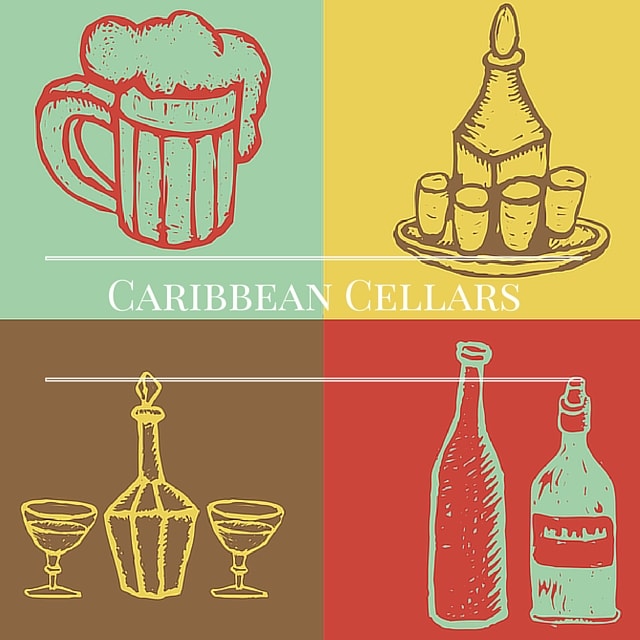 MS Penguin "Heat & Meat" Frozen Meals
While preparing your own meal on a sailing trip can cut the costs down significantly, there are days when we wish we could just use some pre-cooked meals.
For such times, we can thank MS Penguin's "heat & meat" Frozen meals for their outstanding range of packaged meals. They provide an extensive selection of meals, whether it is main courses or desserts, to suit all palates.
These frozen meals can be picked up at their store, or you can simply request them to deliver to your boat.
They are located at Road Town, Tortola. Their website can be accessed at mspenguin.com.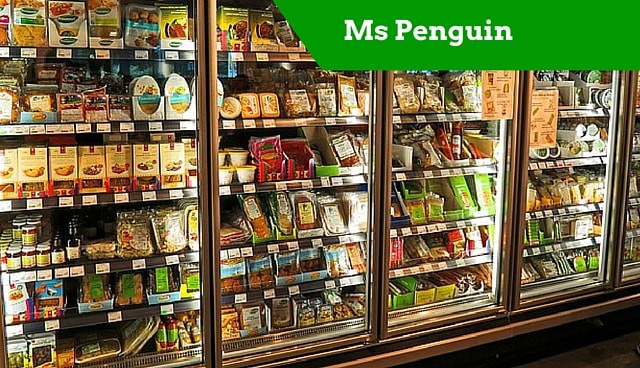 Family Food and Bakery
Sometimes, on an extended sailing trip, there is a natural urge to eat something familiar that reminds us of home. Like baked goodies.
If you are one of those who crave some deliciously baked pies and cakes, you can check out the fabulous Family Food and Bakery in Tortola.
Their specialties include cookies, tarts, bread, soups, sandwiches, and preserves. They deliver free of cost in Tortola.
Their shop is located at Wickham's Cay II in Tortola. They can be reached online via their Facebook page www.facebook.com/Family-Food-Bakery-286256144786039/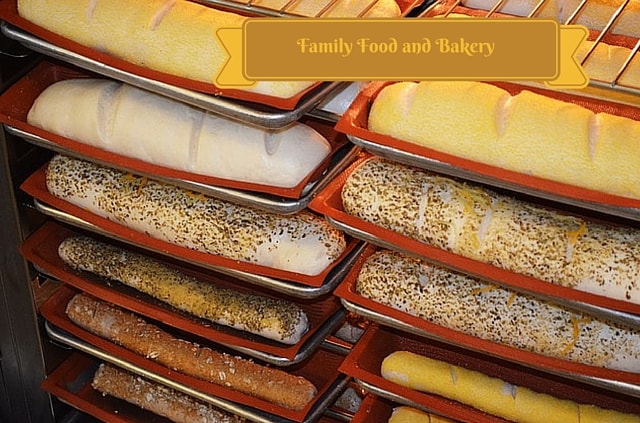 Tips
Do take care to carry a bottle of vinegar with you in the rare case you are stung by Jelly Fish.
Try to place your order for grocery and provisioning 2 weeks prior to arrival.
If you have a hired crew on your charter, then make sure your provisioning budgets are for their requirements as well.
Do not forget to provide all the relevant details to the provisioning store when you place the order, including the charter company's name and your date and time of arrival.
My Conclusion
It should be obvious by now that you do not have to lug and carry all your provisioning requirements on the boat during your sailing trip to BVI. I certainly enjoyed the fresh produce at some attractive prices that were available at the many stores in BVI.
Do you know some groceries in the BVI? If so, please, feel free to share it by leaving a comment below. I'll be glad to hear your feedback:)
Daniella has been passionate about travel, the sea, and nature for many years. As a child, she frequently traveled throughout the Mediterranean and continued with her journeys throughout her adult life.
Her experiences have created the desire within her to share her love for traveling with other passionate and adventurers who want to discover beautiful horizons and new cultures.