Situated at the junction of The Bahamas Out Island culture as well as American influence, Nassau brags of a huge collection of restaurants the combine local cuisines with global delicacies.
As a premiere tourist spot, Nassau aims to please with its impressive restaurants that make quite a statement with their gastronomic delights and easy accessibility from the harbor.
From Japanese sushi bars to authentic seafood restaurants, Nassau covers almost every culinary base.
Here's a quick rundown of the 10 best restaurants in Nassau Bahamas:
Matisse
Conveniently located right off Bay Street, Cafe Matisse derives its name from Matisse, the celebrated painter.
Set in a magnificent 1800s mansion, the restaurant features an immaculate courtyard along with an abundance of modern art prints gracing the walls.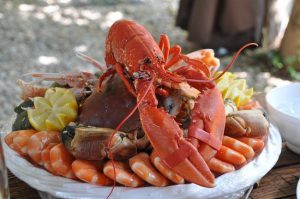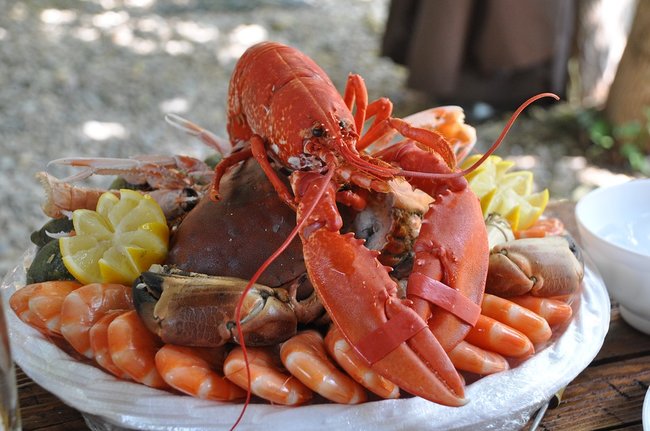 Despite the French decor, Cafe Matisse specializes in serving pure Italian fare and is particularly proud of serving fresh fish caught from the Caribbean sea.
People can start off with the delectable octopus salad before gorging on the paccheri that comes with lobster and chickpea sauce, and then end the hearty meal with a mixed seafood platter comprising of grilled salmon with spinach.
Other heavenly meal selections include the peppered lamb carpaccio, Muscovy duck and grilled shrimp wrapped with ham.
Dining at Matisse is enjoyed best at the restaurant's cozy veranda or on the leafy courtyard.
Bank Ln, Nassau, The Bahamas
Senor's Frog
Senor's Frog is located in Nassau's waterfront shopping district. Looking out from there, you can behold the fascinating view of the sailing yachts bobbing up and down in the sea blue water.
The overall mood at Senor's Frog is very upbeat and celebratory as this restaurant is thronged by youngsters mostly.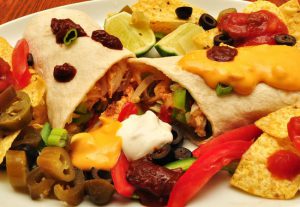 At all times of the day, it buzzes with music and energy. You can directly get off your yacht after a sailing trip and saunter in Senor Frog's.
It is a great place to have fun with chilled Margarita and light food. Prize-winning dishes on the menu include shrimp tacos and chicken fajitas.
You'll love the "yellow bird" too, which is, in fact, a Bahamian drink made with banana liquor. To top it all, the price is just fine- neither cheap nor pricey.
Woodes Rodgers Walk, Nassau, New Providence Island
The Poop Deck
Located right off the bridge from Paradise Island, The Poop Deck is a poignant little eating joint that specializes in offering world-class seafood to its customers.
The unique selling proposition of this place is its ambiance. Outdoor seating is available here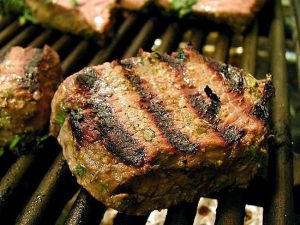 and you get to enjoy a picturesque view of the yachts making their way to the harbor, with the towers of Atlantis forming an impeccable background while you contemplate on the choice of seafood.
This place offers light lunches for people who are in the midst of a sailing trip and would like to grab a bite before sailing further.
There is a wide selection of meals to choose from, including the red and yellow snapper, the Bahamian spiny lobster and the hogfish.
If you still can't decide, zero in on the combination platter. There's also Rosie's chicken, cracked conch and simmered grouper for those who wish to sample the local flavor.
Apart from Bahamian specialties for lunch, the menu features grilled meats, burgers, pasta, sandwiches and salads too.
East Bay Street, Nassau, New Providence Island
The Twin Brothers Restaurant
Nestled along New Providence Island, the Twin Brothers Restaurant is simple eating joint that specializes in typical Bahamian cuisine.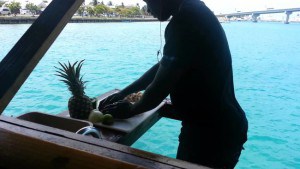 The ambiance is casual and you can stop for a quick lunch here in the midst of your sailing trip.
While the conch salad is the star dish of the menu, the tropical fruit punch and grouper fingers take away all the points for being delightful and better cooked than that of the adjacent restaurants.
The ideal way to enjoy this place is by sitting under a palapa-shaded table and sipping on fresh fruit punch.
The West Bay St, Nassau, New Providence Island
Carmine's Restaurant
Carmine's is located at the Paradise Island of Nassau. It's an elegant restaurant that opens up to immaculately done interiors bearing touches of French art and modern decor.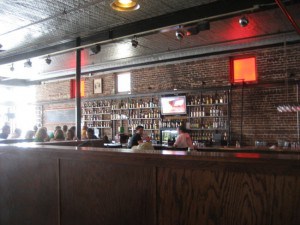 The ambiance is cozy, private and just like the typical family restaurant.
The specialty of this place is the drinks, that are exotic and made from secret recipes.
While you can expect to find signature Bahamian drinks here, they come with a fresh twist that makes them gentle on the taste buds.
The fruit punch is extremely refreshing and maybe just the energy boost you need before a sailing trip.
Carmine's offers common appetizers like mussels in a savory, delectable sauce that are nowhere found in Nassau. Other favorites on the menu include Fried Zucchini, pasta as well as the Penne A La Vodka.
1 Casino Drive Paradise Island, New Providence Island, Nassau
Nobu
When you have dined at Nobu, two things will stay in your mind: one is the glittering green entrance, which is practically impossible to overlook; and the other is the fantastic Japanese
fare, which is blended gently with the flavors of Peru.
Nobu forms a part of a global chain of restaurants, with distinctive outlets in London, New York, Las Vegas, Beijing, and Manila.
With an amazingly extensive menu of sashimi, soups, salads, sushi, tempura, rolls, noodles, and other Japanese delicacies, Nobu aims to please even the most finicky of guests.
You can dive in here for a light lunch of scallops wasabi, pork belly or seafood tempura after a strenuous sailing trip.
Royal Towers, Atlantis, Paradise Island, Nassau, The Bahamas
GrayCliff restaurant
The Graycliff Restaurant forms a part of the famous Graycliff Hotel and is tucked away inside a magnificent colonial mansion lying at the heart of Nassau.
A plethora of verdant, tropical plants forms the backdrop of this five-star restaurant. Graycliff serves exquisite continental cuisine while featuring a sprinkling of the local culinary tradition as well.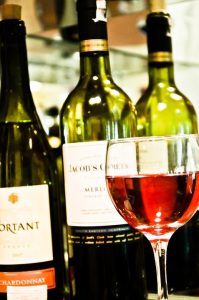 The dining scene is reminiscent of an intimate dinner party.
Apart from the main restaurant that boasts 4 impressive dining rooms and an outdoor seating space, Graycliff Hotel encompasses the Humidor Churrascaria too, where guests can experience casual dining.
This colonial-styled mansion also houses an award-winning wine cellar, comprising of over 2,50,000 bottles to suit every taste and budget.
The white-jacketed wait staff is efficient and mete out royal treatment to the guests. Graycliff Restaurant is a perfect place to relax and dine after a stressful day on board.
8-12 West Hill Street, Nassau, The Bahamas
Luciano of Chicago
Luciano's of Chicago is an Italian restaurant that welcomes people into a splendid waterfront mansion, overlooking the Atlantis.
Diners benefit from the lively atmospheric lighting which accentuates the turquoise sea and the mesmerizing harbor views.
The place offers a wide array of meal options and flavors, right from the roasted chicken with lemon and steaks, to conch cakes with rosa aioli.
The pasta is perfectly cooked, well-sauced and served in half-portions. Luciano's menu is designed to excite your taste buds with a tantalizing assortment of Italian culinary highlights that include unforgettable classics like parmigiana, arancini di Riso, Ciambotta as well as a tempting range of pasta.
Since the harbor is nearby, you can stop here for a green bean salad or a lobster bisque before jumping on board.
E Bay St, Nassau, The Bahamas
The marketplace
Centrally situated in the Royal Tower, The Poseidon's Table (formerly called The marketplace) is a popular food destination featuring multiple food stations with a huge variety of cuisines.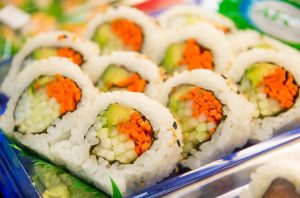 For dinner, you can take your pick from traditional Japanese specialties like Sushi or go completely Italian with pizzas, before finishing off with an amazing spread of desserts.
The choices are plenty here and the prices are kept competitive. The buffet dinner deserves a thumbs up for featuring a variety of fish and succulent meats.
As for the interiors, they won't disappoint you either. The refurbished look is eye-catchy and carries a contemporary air. Additionally, the staff is efficient and friendly.
Nassau, New Providence Island
Olives Meze Grill
Located in the heart of downtown Nassau, Olives Meze Grill is a popular cafe and bar that serves a whole lot of snacks including gyros, panini, grilled seafood, flatbread pizza as well as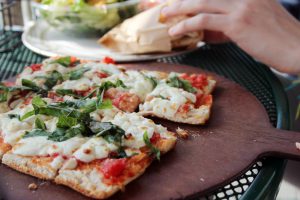 other snacks.
The restaurant is wholly dedicated to serving Mediterranean delicacies with a special emphasis on Greek cuisine.
With no hint of the colonial ambiance that characterizes the eateries of The Bahamas, Olives Meze sports a unique dining room with marble and stone walls and dim lighting.
All of these make for a very rustic setting and a cozy atmosphere that's hard to find elsewhere. You can stop here for a light breakfast before going on board.
Cable Beach, Nassau, New Providence Island
My Conclusion
With amazingly varied menus, elegant interiors, efficient wait staff and a pleasant ambiance, the restaurants of Nassau have much to offer.
Whatever cuisine you're looking for, they have got you covered! Whether you are headed out for a sail, feeling ravenous in the midst of one, or wish to end a wonderful sailing trip with an equally nice meal, you can bank on them to fulfill your gastronomic needs like never before!
What about you? Do you know some good places to eat in Nassau? Please feel free to add  your favorite restaurants in the comment below, I'll be glad to hear your feedback:)
Daniella has been passionate about travel, the sea, and nature for many years. As a child, she frequently traveled throughout the Mediterranean and continued with her journeys throughout her adult life.
Her experiences have created the desire within her to share her love for traveling with other passionate and adventurers who want to discover beautiful horizons and new cultures.