Thailand is a country in South-East Asia and was formally known as Siam. Tropical beaches, opulent royal palaces, ornate temples and ancient ruins, plus some of the best sailing destinations in Thailand await travelers who venture to Siam's shores.
When sailing yachts in Thailand you will be either in the Andaman Sea to the west or the Gulf Of Thailand to the south and east.
Whilst most of Thailand experiences a tropical wet and dry or Savannah climate the south and eastern tip of the east have a tropical monsoon climate. Around 6% of the economy of Thailand is derived from tourism.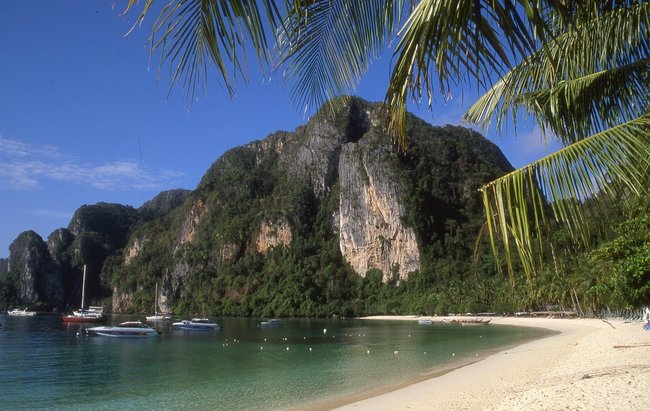 Phuket
Phuket is the main region of Thailand for yachts to charter due to the concentration of available boats and stunning scenery to explore.
Phuket is an island province of Thailand connected to the mainland by the Sarasin Bridge in the north. Phuket island is the main island, but there are a further 32 islands to explore in your yacht.
Phuket experiences a tropical monsoon climate with heavy rains starting around May/July and lasts through to October.
Temperatures range from 25C to 32C (77F to 90F). Rubber plantations and tourism are the major sources of income generation in Phuket which has been voted a top destination for retirees.
For the best sandy beaches, you are best to visit the west coast of this mountainous island as the east ones are frequently muddy.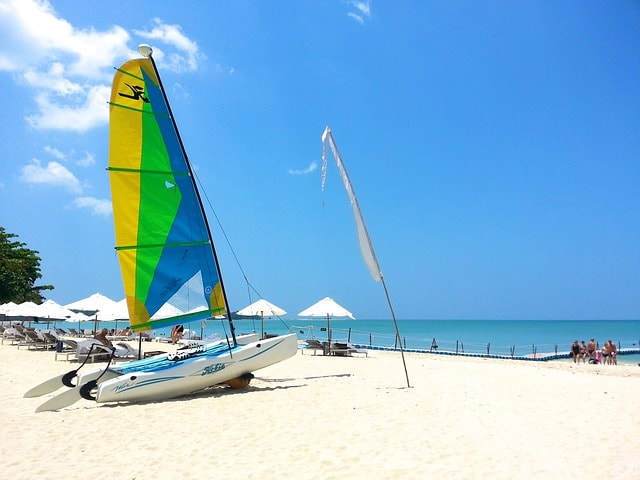 ---
Phang Nga Bay
Emerald green waters with limestone karsts that jut out of the water are characteristic features of this bay. Koh Panyee and James Bond Island are two famous islands you can explore in this bay.
James Bond Island is just one of 100 islands in the 400km2 bay, becoming famous for being featured in the 1974 James Bond movie, 'Man With the Golden Gun'.
Unfortunately, all the tourist boat trips seem to descend on the nearby beaches all at the same time, so it can get a little crowded!
Koh Panyee is a truly remarkable village built entirely on poles in the shallow waters with an enormous rock monolith behind for shelter.
Home to almost 1500 people who provide restaurants and crafts for tourists if they are not fishermen catching fresh, local fish for the table. You can even rent a bungalow here with Internet access!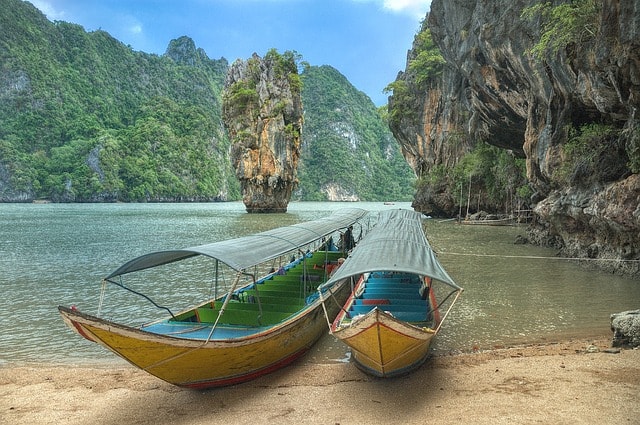 Krabi
If you sailing south-east down the coast of the Thai mainland from Phang Nga Bay, you will arrive at the town (and province) of Krabi.
Krabi is more relaxed than in the tourist center of Phuket. Amazing sea and mountain scenery await you along with beaches and coral-fringed islands to explore with fabulous snorkeling and diving options.
The two stunning beaches of Ao Nang and Hat Rai Le have restaurants and shops where you can stop for a while and restock provisions if required.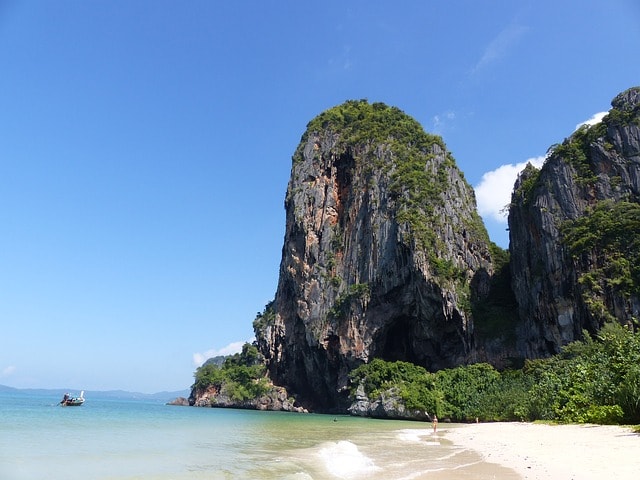 Koh Lanta
Not one island but an archipelago of around 70 islands many with white sandy beaches. The stunning colored coral reef at Koh Rok is a must stop and visit if you are a keen snorkeler or scuba diver.
Hin Daeng and Hin Muang are a pair of underwater pinnacles that rate very highly among the world's top dive sites.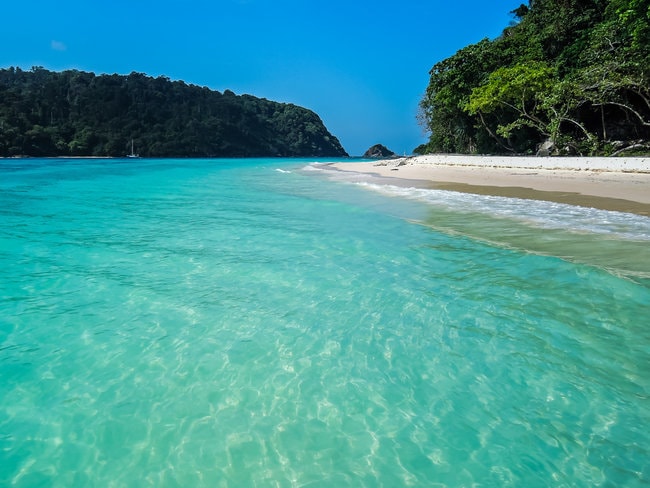 Phi Phi Island
Ko Phi Phi Le one of Phi Phi's islands that have another beach made famous by a movie. Maya Beach featured in the movie, 'The Beach' which starred Leonardo DiCaprio.
Ko Phi Phi was severely damaged in the 2004 Indian Ocean Tsunami, by 2010 most of the infrastructure had been restored.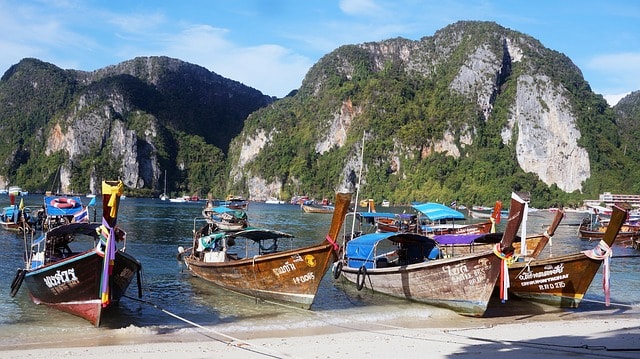 Surin Island
Koh Surin National Marine Park is one of Thailand's prime island locations. Here you can encounter; Manta Rays, Whale Sharks (especially at Richelieu Rock, a coral-covered pinnacle) and swim with the sea turtles.
Koh Surin Nua (North Surin Island) and Koh Surin Tai (South Surin Island) are the two main islands.
You will find The Surin Islands in the Andaman Sea just off the west coast of Thailand.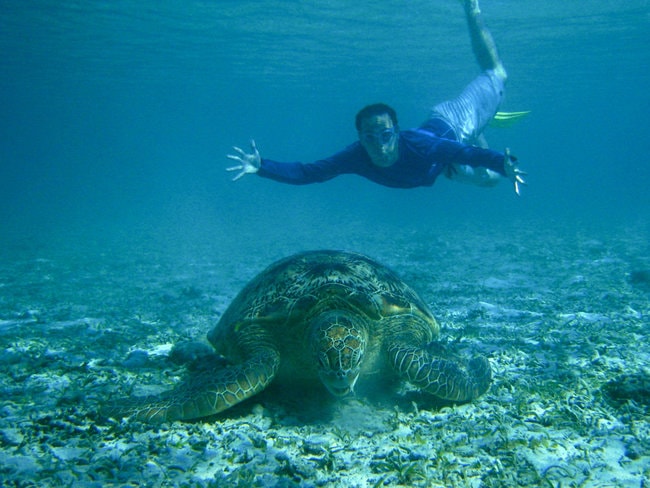 Similan Island
The archipelago of 11 islands includes nine islands which make up the Similan Islands National Park. Despite there being a ban on fishing around these islands traps and fishing boats are often sighted by divers.
Three of the islands are protected as they are turtle hatching sites and are closed to landing by the public. The sea in the area has an average depth of only 60 feet making it very popular with scuba divers.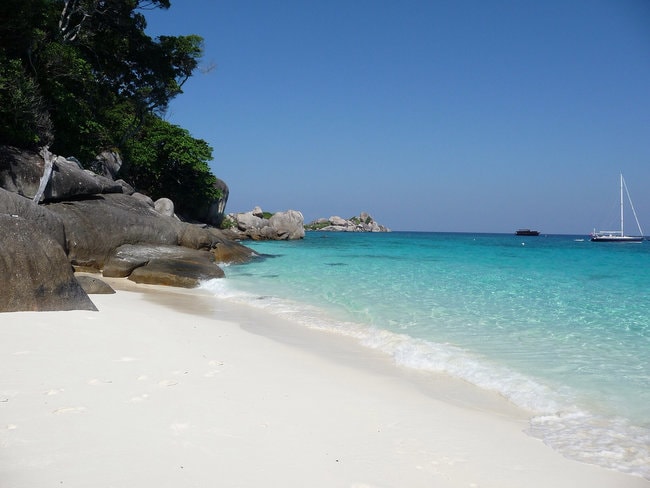 Thailand Cuisine
Similar to most other Asian cuisines, rice is the staple grain. In 2011, a worldwide online poll of 35,000 people conducted by CNN Travel saw seven of Thailand's popular dishes make it on to the list of the "World's 50 Most Delicious Foods (Readers' Pick)".
These dishes were: pad Thai, Thai fried rice, Som Tam, Tom Yam Goong, Massaman curry, green curry and Moo Nam Tok.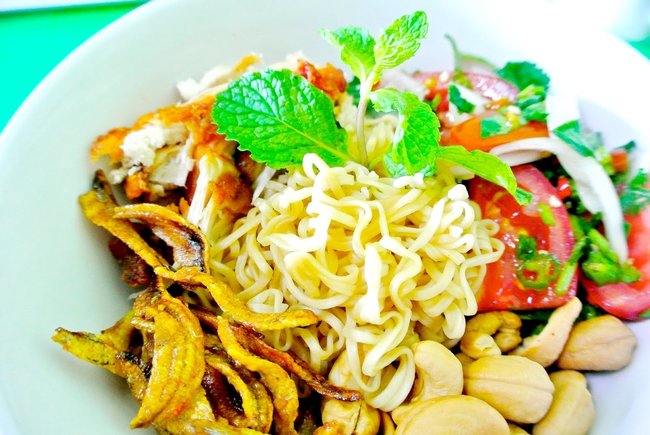 Tips for visiting Thailand
The high season is from October to April when it is cooler
The low season corresponds with monsoon season (downpours usually last an hour or so)
Most western passport holders get a 30-day visa stamp on arrival (check before you arrive, though)
Most travelers fly into Bangkok or Phuket and transfer by plane train or bus to their destination
Scuba dive the Similan Islands (top international dive sites)
Relax on one of the many tropical islands
Respect the Thai monarchy
Some areas are predominantly Muslim so women should cover shoulders and not wear shorts or skirts out of respect
Visit more than once, there is so much diversity across Thailand's provinces
Try the local cuisine, it's far cheaper
Malaria risk is generally low
Drink bottled water
Don't support wild animal trafficking or abuse
Be wary of unauthorized guides
Visit some of the many WATS (temples)
Thailand is a wonderful destination for sailing and yacht charters. Numerous islands to explore with many of them being uninhabited.
Just make sure you are not landing on a National Park that is protected from the public. Snorkeling and scuba diving are popular activities, with many opportunities to see amazing wildlife.
Thailand has 11 marinas located in Phuket, Krabi, Trat, Chon Buri and Prachuap Khiri Khan provinces. Yacht charter companies operate from these marinas offering day sails, crewed or bareboat charters.
For more information on Thailand yacht charters:
Boatbookings.com
USA +1 954 892 5009
Email: charter@boatbookings.com
Want More Sailing Destinations?
Subscribe to Cruising Sea newsletter to receive every two-week the latest post straight to your inbox
Do you know some other beautiful places in Thailand that are not listed in the article? Please, feel free to share your experience by leaving a comment below, I'll love to hear your feedback!
Daniella has been passionate about travel, the sea, and nature for many years. As a child, she frequently traveled throughout the Mediterranean and continued with her journeys throughout her adult life.
Her experiences have created the desire within her to share her love for traveling with other passionate and adventurers who want to discover beautiful horizons and new cultures.