Santorini is one of the most stunning and picturesque islands in Greece. The white and blue architecture of the city is a staple of the world-famous destination, and so is the renowned Mediterranean cuisine in the area.
Tourists from all over the world visit the city in search of culture, relaxing beaches, and authentic Greek cuisine. While there are many phenomenal restaurants in the city, here are the top restaurants in Santorini that offer the most delicious food, exceptional service, and scenic locations to add to your list for your next visit:
1. La Maison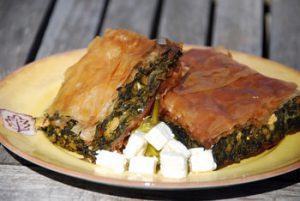 La Maison is located on the caldera in the stunning village of Imerovigli, offering sweeping views of nearby islands, the sea, and a volcano.
The restaurant uses all local ingredients for its dishes, specializing in both simple Mediterranean classics and out-of-the-box molecular gastronomic masterpieces.
The staff is welcoming and knowledgeable, making this one of the best restaurants for a fine dining experience.
---
2. Melitini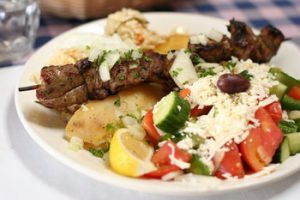 Melitini is an amazing rooftop restaurant with jaw-dropping views of the world-famous Oia sunset.
The restaurant uses many ingredients from local merchants to prepare family recipes that have been passed down through generations.
The menu is made up of authentic Greek dishes full of flavor and true to origin. This is an excellent restaurant to sample classic dishes while taking in the beauty of Santorini.
---
3. Metaxy Mas Tavern
Metaxy Mas Tavern is a rustic restaurant in Exo Gonia with natural stone walls and captivating views of the city.
The restaurant is warm and inviting, and the Greek dishes come in large portions, allowing visitors to fill up on Cretan and Santorinian cuisine to their heart's content.
The restaurant also offers local raki, olives, and warm bread at no charge to get your evening started. Come to Metaxy Mas Tavern on an empty stomach!
---
4. To Pinakio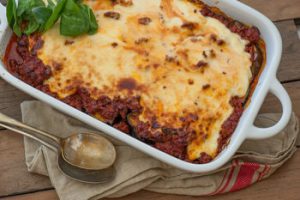 To Pinakio is a quaint little restaurant that can be found in Kamari Square, just a five-minute walk from the beach.
This restaurant has received rave reviews from visitors for the fantastic quality of food and the exceptional service.
Customers are given complimentary raki to start the meal and a complimentary dessert and red wine for a nice finish. Some signature dishes include prawn risotto, calamari, meatballs, and moussaka. Pinakio offers a wide array of Greek cuisine, meaning there is something for everyone!
---
5. To Psaraki
The menu at To Psaraki is based on the owners' idea of creating "simple and honest" food. The restaurant is located in the Vlychada Marina, giving visitors views of the sea full of sailboats.
Many sailors visit the restaurant after a lovely day of sailing across the Mediterranean Sea. The food here is based on what is in season in Santorini, but the menu always has an extensive selection of dishes to choose from.
Psaraki is especially known for its seafood dishes, with visitors raving about the freshness and flavors of the fish dishes. With such an unparalleled ambiance, this is a great place to relax after a long day at sea.
---
6. Salt & Pepper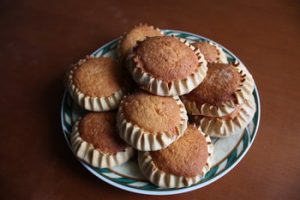 Salt & Pepper is a renowned restaurant in Fira that is run by a local couple who make visitors feel like welcomed guests.
The menu consists of classic Greek cuisine providing that home-cooked meal feeling. The ingredients are fresh and delicious, leaving customers full and satisfied.
Make sure to pair your meal with some of the decadent wine options, and always opt for dessert. People continue to flock to this restaurant for the personal touch the owners provide and the sumptuous dishes.
---
7. Almira Restaurant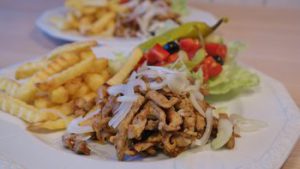 Almira Restaurant is located in Kamari right on the black sand beaches. The famous restaurant has such a lovely location that it is also often used as a wedding venue.
Almira is a traditional Greek restaurant offering dishes like bifteki with feta, country sausages, galaktoboureko, and pork gyros.
The seafood is outstanding, and the a la carte menu gives visitors the option to pick and choose from a variety of flavorful plates. This is an excellent restaurant to visit after a day of touring Kamari and lounging on the lush beaches.
---
8. Argo Restaurant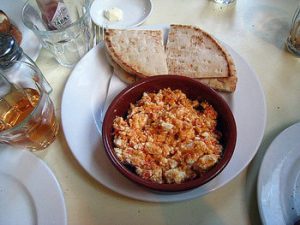 Argo Restaurant can be found in Fira, the heart of Santorini. The elegant restaurant has impeccable views of the sea and city, making it a fabulous wedding venue as well.
Argo describes its cuisine as new age, taking traditional Greek influences and infusing it with new flavors and techniques.
A great example of this is the chili feta dish that visitors love to order. Customers come here for a different take on the classics and to sip on spirits overlooking the sea.
---
9. Lucky's Souvlakis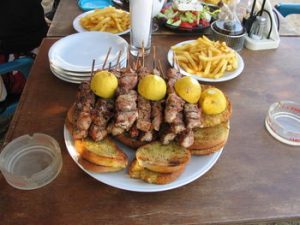 Lucky's Souvlakis is a low-key restaurant also located in Fira. Unlike the other restaurants on this list, this place is an awesome spot for a quick meal or for something on the go.
The number one thing to order is the Souvlaki, which is considered one of the best on the island. With a choice of chicken, pork, or lamb, and fresh french fries, you can't go wrong.
Tourists and locals alike visit Lucky's for an inexpensive, flavor-packed gyro in between exploring the city. It's a must-visit food stop when in Fira.
---
10. Roka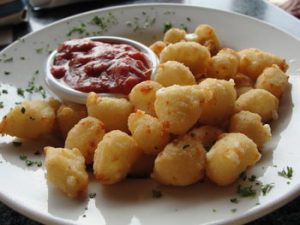 Roka is essentially a hidden gem located on the picturesque streets of Oia that is well worth seeking out.
The restaurant is more intimate than those found on the main strip, which makes it a cozy date spot. All of the famous Greek dishes can be found here, made to perfection.
The specialties include meze, fried cheeses, risotto, and mussels, but you can't go wrong with the many other options. Take a walk off the beaten path and avoid the crowds by making a visit to Roka.
---
In Conclusion
These ten restaurants provide the best dining experiences Santorini has to offer. From luxurious fine dining to quaint family-run restaurants to quick food on the go, Santorini has world-class food for everyone. If you're a tourist planning your next visit or a local looking to branch out of your usual spots, these restaurants will not disappoint, so go have fun!
Want to Know Other Great Places to Eat?
Sign up to Cruising Sea newsletter to receive every two weeks the latest post straight to your inbox!
What about you? Do you know other great restaurants in Santorini? If so, please feel free to share them in the comment below.
Daniella has been passionate about travel, the sea, and nature for many years. As a child, she frequently traveled throughout the Mediterranean and continued with her journeys throughout her adult life.
Her experiences have created the desire within her to share her love for traveling with other passionate and adventurers who want to discover beautiful horizons and new cultures.