Almost everyone dreams to be on a beautiful luxury yacht some days! The only problem is that it may be too expensive! You are right; it is expensive, but compare to what? In this blog, I am going to explain all about the advantages of sailing on a luxury yacht.
Maybe, after reading this article you will finally realize that a luxury yacht is definitely worth the price, especially when you want to cherish someone special to you. Even if you don't plan to be on a luxury yacht, enjoy the reading and keep dreaming!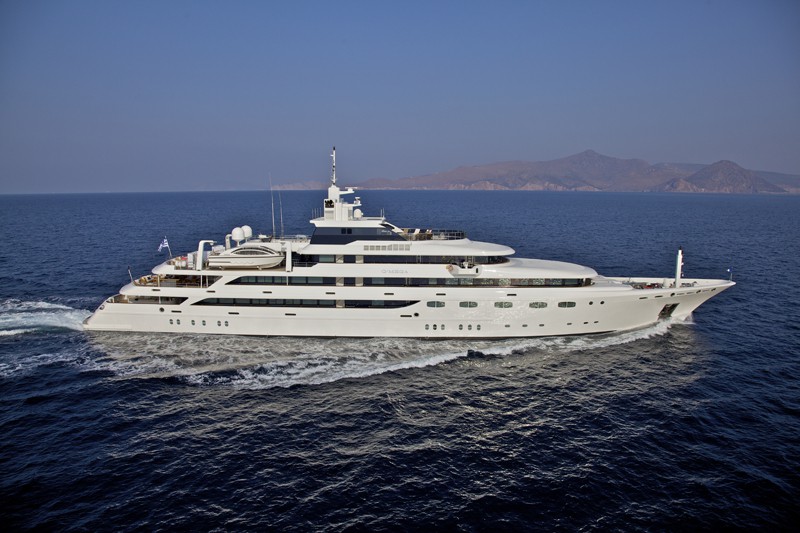 Luxury Yacht VS Hotel?
Being on a luxury yacht is very alike a holiday in a luxurious hotel. The only difference with a yacht is that you float on the ocean while enjoying exploring beautiful islands and spectacular landscapes. When you spend a holiday in a hotel, you must take a mode of transport to visit different areas.
Think about the traffic, it can be annoying. Unless you have decided to stay at the hotel without doing anything but just rest and enjoy your precious time at the swimming pool. However, when you need a drink or something tasty, you have to order from the bar. Contrary to a hotel, on a luxury yacht, you don't have to raise a finger.
The crew spoils you from the moment you step on board until the disembarkation. It is much more intimate than a hotel, and the ambiance is entirely different.There are certainly downsides in anything, but concerning a luxury yacht, I didn't find any!
 Who Plans the Itinerary?
If you wish to plan the route by yourself, do it, but preferably with your captain. Maybe around a good cup of coffee! He will be happy to plan a trip with you depending on the weather because if the climate change, he will have to modify the direction.
What About the Gastronomy?
What about the food? Well, here again, you are the one who chooses the cuisine you wish the professional chef to cook for you while you will be enjoying the water sports with the one you love, friends or family. Some people are allergic to gluten or other ingredients if it's the case just inform the chef about it and plan together with the dishes you would like to have during your fleet vacation. Isn't great? I don't know about you, but I never had the occasion to plan the cuisine with a chef in a luxury hotel. I had to eat what was on the menu. Don't take me wrong, I love luxury hotels, but honestly, there are some differences.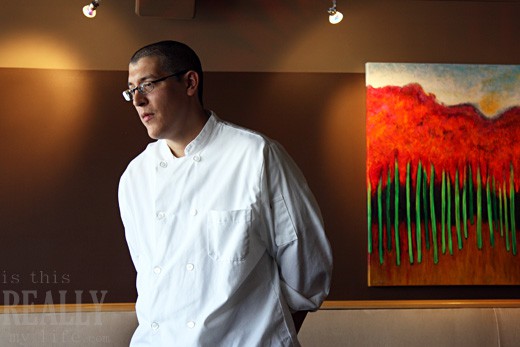 What About Space and What's Included?
Space? Yes! You have a wide amount of space on a luxury yacht. Some even can reach 500 feet. It possesses all the comfort you need even more than this! You will enjoy the beautiful cabins, saunas, swimming pool, theater, kitchens, spas, dining room, outdoor dining, Jacuzzi, room gym and all the water sports equipment, including a personal watercraft to go to the beach. There are enough decks to stroll around when you are not ashore allowing you to enjoy the spectacular views.
What is the Best Luxury Yacht Type?
What kind of luxury yacht?, Well, there are several types, such as luxury catamaran, monohull, and motorboat. If you ask me which one is the best. Three of them are excellent but different! However, I am going to explain what the differences are between them. In my opinion, these are significant details to know about.
A catamaran is more stable, lighter and faster than a monohull (sailing boat), very spacious and comfortable. It's a fantastic boat for families, and for anyone who wishes to have plenty of space.
A motor yacht is very sturdy, comfortable and allows traveling faster than any other boat. This kind of vessel is perfect for travelers who wish to explore a larger amount of ground in less time.
A sailing boat is ideal for people who are passionate and have the time to get rocked by the movement of the sailing yacht among beautiful islands.
In Conclusion
a luxury yacht is by far the best way to enjoy a holiday on the water. Think about it! The only thing you need to do is enjoy and relax!
Have you already sailed on a luxury yacht? Feel free to share your experience in the comment below.
Daniella has been passionate about travel, the sea, and nature for many years. As a child, she frequently traveled throughout the Mediterranean and continued with her journeys throughout her adult life.
Her experiences have created the desire within her to share her love for traveling with other passionate and adventurers who want to discover beautiful horizons and new cultures.