Yachting around the world is "the dream" for many people and good for those who realize it and takes action because we all know that we have to enjoy and take advantage as much as possible of this beautiful life and live it truly and fully.
Starting point
If you decide to have an adventure trip around the world then you could start the trip by choosing the eastward where the wind is very dominant, most sailors prefer to take this direction, or you can choose the westward if you have a preference for a tropical sea.
Big boat ? Small boat ?
In Cases you don't  know,  multihulls are  much more performed and stable than monohulls. If you choose to be by yourself , then you can use a little boat, and of course if you decide to go with friends or the family then you will need a bigger boat. Usually when it's a group of people, they prefer to choose a crew yacht for more comfort.
 Things you should know before !
A very important detail is the quality of the boat because it has to holdup for an extended time to winds 8. Other very important little details not to neglect are the fuel, the food and a lot of water!
You are certainly wondering how long time it will take to sail around the world , well the answer is , it depend on the kind of boat and also how long you plain to stay to explore one of the beautiful country of your choice.
The life on boat is very different and if it's the first time that you go on a long fleet trip, then you will have to get used to all sort of things, for example, the weather condition, the time sleep, the food, the digestion, however sailing throughout the ocean will make you  forget all these small conveniences.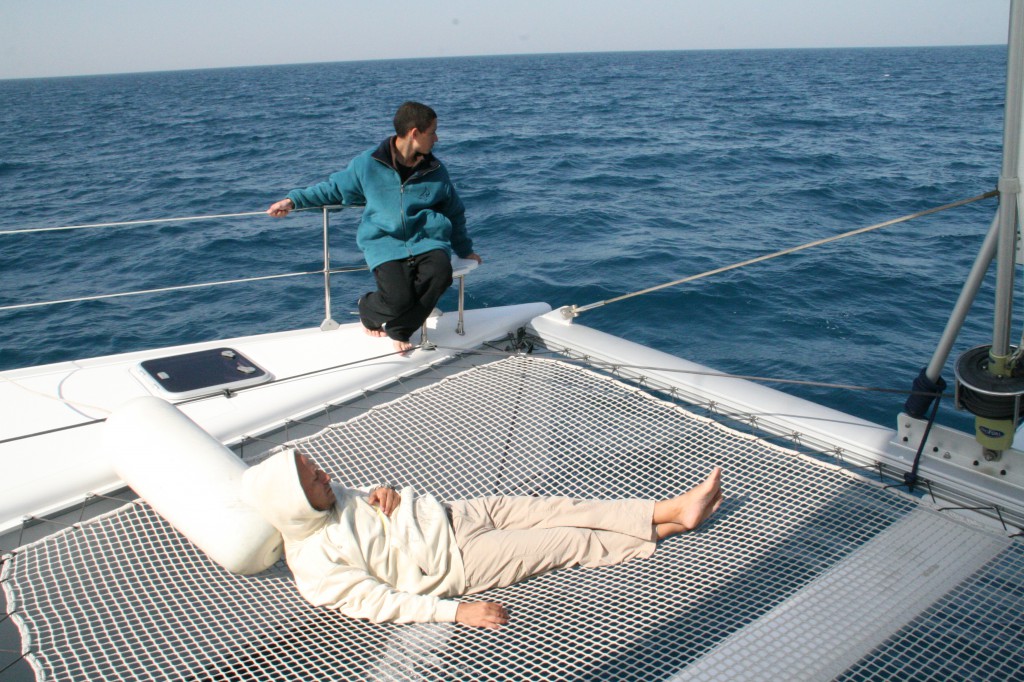 Tip for a cheap trip around the world.
Now for the people who dream to have a nice sailing trip around the world could join yacht owners to offer them their services, and in exchange they will receive free board and food. Some of the owner will love to just have a nice company, and some will be pleased to teach their experiences.
No matter the age is, everything depends on what you really want, whether it's to be with friend or family on a crew yacht, alone on a small boat or wanting to have a nice adventure to exchange services and experiences. Regardless of your choice, you will enjoy this wonderful fleet trip of a life time.
Are you planning a sailing trip around the world or you already did it? Would you like to share your experiences by leaving a comment below, I would love to hear form you:)
Daniella has been passionate about travel, the sea, and nature for many years. As a child, she frequently traveled throughout the Mediterranean and continued with her journeys throughout her adult life.
Her experiences have created the desire within her to share her love for traveling with other passionate and adventurers who want to discover beautiful horizons and new cultures.