I have to admit that my first snorkeling adventure was a failure. I had an unpleasant experience, and for a while, I just couldn't go snorkeling anymore as I was scared to death:) Unfortunately, this happens to many snorkelers beginners.
If I would have had the right equipment and would have learned some basics, this wouldn't have happened to me! Somehow, I've finally got over my fears.
But to be honest, I am happy I went through this experience as it gave me a second opportunity to enjoy the beauty of the ocean and the chance to share my tips with you!
Here are the 10 best beginner snorkeling tips to get the most out of your first underwater world adventure.
---
1#.Choose the Right Snorkeling Gear
One of the most important things when snorkeling is the equipment. It is imperative to choose the kit that suits you the best. Otherwise, chances are you won't enjoy your snorkeling experience!
Check the Fit of Your Mask
It is very easy! First, make sure to clear all of your hair from your face. If you have a mustache, you can shave a small part of it, just under your nose. It works fantastically!
Place the mask on your face without using the straps and breathe in through your nose. If the mask sticks to your face without holding it, then it is the perfect seal.
Opt for a Dry Snorkel
There are several types of snorkels to choose from, but if you want to enjoy your excursion thoroughly, then I would suggest you get a dry snorkel. What is a dry snorkel? It is a tube that has two small valves, one located on the top and the second on the bottom. Both are meant to blocks the water from getting inside if your snorkel goes underwater. A dry snorkel will keep the water out of your mouth, and you'll be able to swim comfortably for longer distances.
Consider Wearing Fins
There is no doubt that fins will make your snorkeling trip more enjoyable and easier, but in my opinion, they are not always needed. It will depend on where you'll be snorkeling. For instance, if you snorkel in safe and shallow water, it won't be necessary to use fins. But if you snorkel in a big body of water where the current is slightly agitated, then yes, you'll definitely need fins. However, if you decide to wear them, choose a pair that suits your feet well, not too big and not too small. Also, it is preferable to try them on when they are wet. They will slip easier!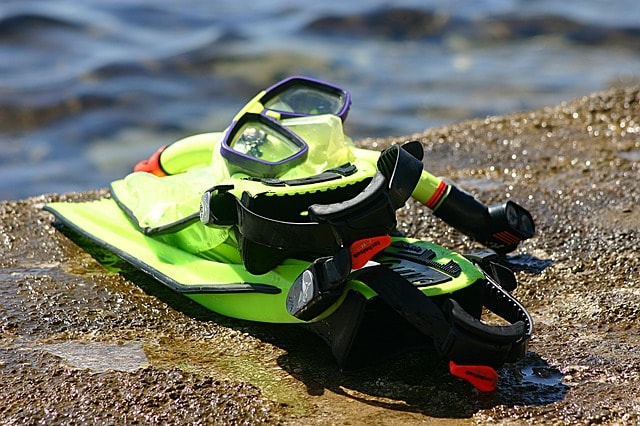 2#.Choose Calm Spot!
You want to have a good snorkeling experience, don't you? For this, you have to choose the right place, especially if it's the first time!
If you've never snorkeled before, the ideal place to do your first steps is in a pool, and not too crowded if possible. Or at the beach, in shallow and calm water. If you go on a boat tour, then make sure to choose a peaceful spot where you can enjoy snorkeling.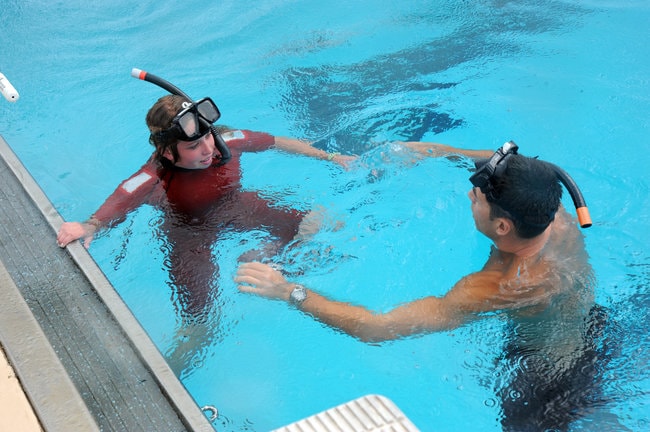 3#.Do Some Practice with Your Kit!
You need to be ready before you venture into the sea, so it is crucial to do some practice. Snorkeling is easy to learn. You just need to get used to it!
Mask
Adjust your mask properly to your face, but remember, no hair between the skirt and the skin. If your mask leaks, it is probably because it is too tight, try to release the straps slightly.
Snorkel
Even if you use a dry snorkel that doesn't mean that any water will never get into the tube. It will, but much less than with a traditional snorkel. In one world, you will still need to purge your snorkel of water. For this, you'll have to blow sharply into the snorkel. Practice until you are completely comfortable! You'll be able to breathe like a fish while snorkeling:)
Fins
As for the fins, the best is to wear them after you are getting comfy with the mask and the snorkel. It's not always easy to concentrate on several things at once!
4#.Defog Your Mask!
Defogging the mask is important before you get in the water. If your mask fogs, you won't be able to see anything.
The best technique to defog your mask is to spit on the glasses! Another great technique is to use toothpaste without "whitening agents." Always rinse the lenses after you've put anything on it.
---
5#. Start Off on The Right Foot!
Whether you decide to buy or rent your snorkel equipment, make sure to opt only for high quality. If the gear is of poor quality, most chances you won't enjoy your snorkeling experience. So, pay careful attention when you select your snorkeling gear!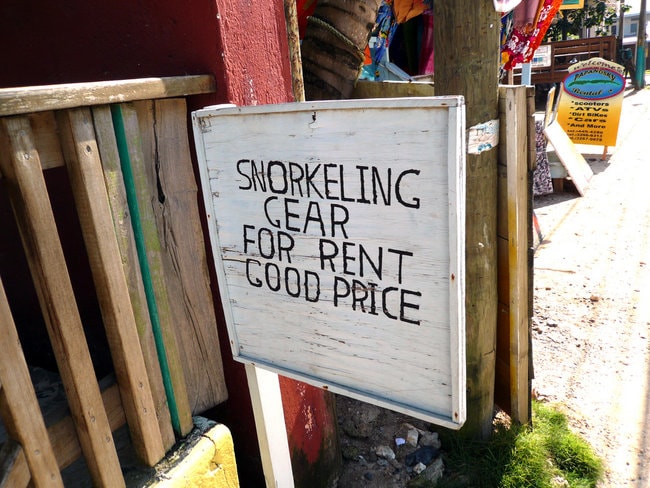 6#.Try a Full Face Mask!
A Full face mask is great for beginners and children! It allows you to breathe normally. You don't need to purge the snorkel and clear the mask of water. Also, it is very easy to use. If you are a beginner and don't want to bother with all the technical stuff, a full mask may be a great alternative for you!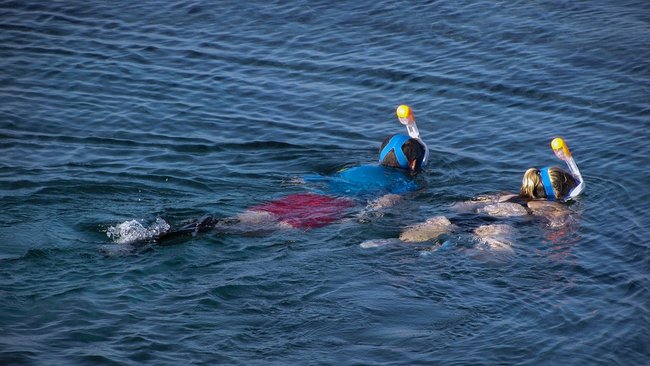 7#.Tip For Weak Swimmers!
Not everyone can swim like a fish:) In fact, not everyone can swim! If it's the case, the best is to rent a floating vest or a belt to make your snorkeling experience more enjoyable.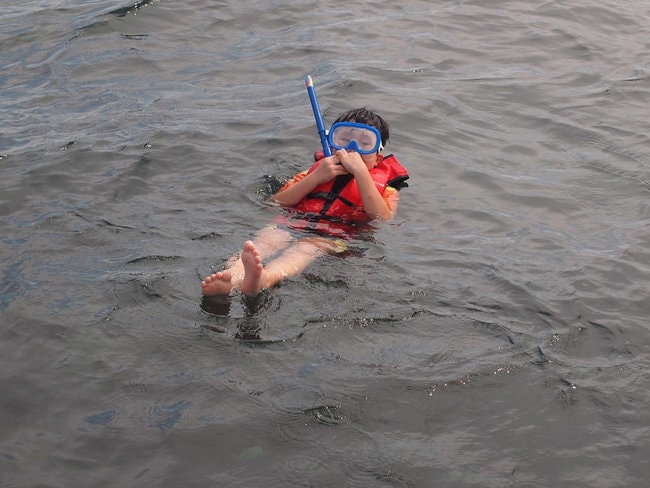 8#.Breathe..Breathe..Breathe!!
No matter the situation, if you feel stressed while snorkeling, just stops and breathe deeply six times. It is a technique I've learned when I was recovering from my phobia! It truly works! It will help you calm down, and you'll be much more relaxed. Each time it happens, remember to breathe!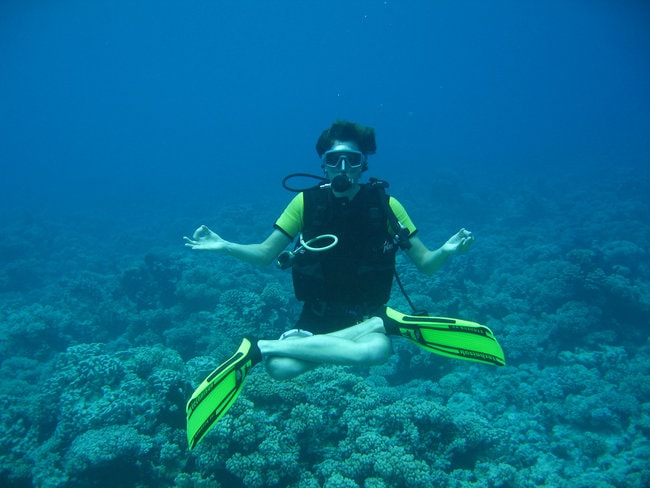 9#.Protect Yourself From the Sun
When you are having fun in the water, you don't always feel the heat, especially if there is the wind. Not only you can get seriously burned but, you also can get dehydrated, which is extremely dangerous! So if you want my advice, wear a t-shirt with long sleeves while snorkeling and drink a lot of water!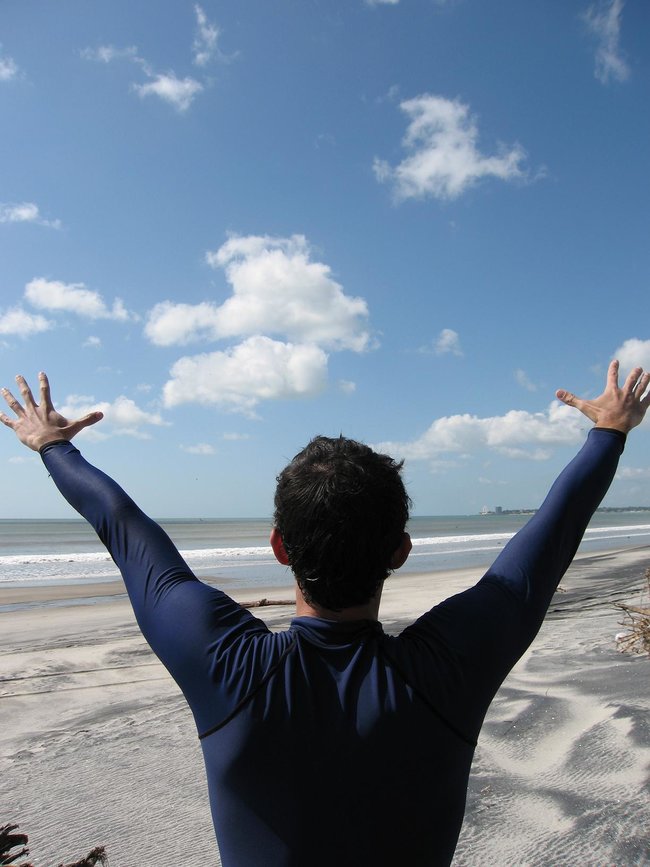 10#.Check the Condition of the Sea
The sea is unpredictable, and the current can change quickly, which can carry you away even before you can realize it! Checking the condition of the sea is imperative. Always go snorkeling on a public beach where there is a lifeguard. I am a positive person in life, but hey, if something wrong happens, you'll be very happy someone can help!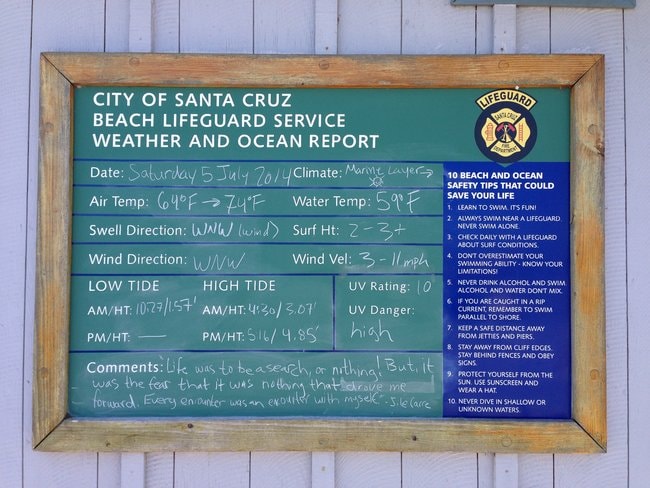 My Conclusion
Here you have all the tips you need to get you started. So go ahead and use them. They will be of great use to you during your underwater trip!
Enjoy!
Want More Snorkeling Tips?
Sign up to Cruising Sea newsletter to receive every two weeks the latest post straight to your inbox!
What about you? Do you some tips to add to the list? Feel free to share your experience!
Daniella has been passionate about travel, the sea, and nature for many years. As a child, she frequently traveled throughout the Mediterranean and continued with her journeys throughout her adult life.
Her experiences have created the desire within her to share her love for traveling with other passionate and adventurers who want to discover beautiful horizons and new cultures.