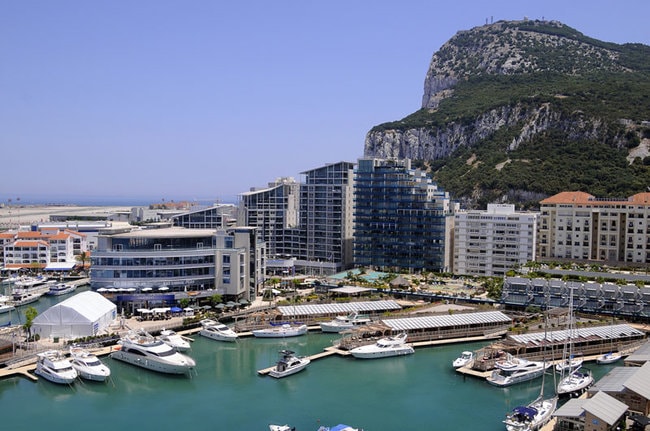 There are many marinas in Europe with a variety of different facilities and services. From large to small marinas you will be able to find somewhere to visit and a berth to suit your requirements. Here is a rundown of the 10 best marinas in Europe with a description of some of their facilities and areas of interest.
Quinta Do Lorde Marina
Quinta Do Lorde Marina on the Portuguese island of Madeira has been in operation since 2002. The marina actually forms part of the resort at Quinta Do Lorde, so there are really good facilities for yachts and their owners or hirers.
It is a popular rest and refuel stop for boats heading from Europe to the Caribbean. For a meal with a difference, you can dine at the lighthouse.
There is a scuba diving centre, The Azul, located in the marina who run courses from beginners to advanced, but can also accommodate snorkelling guests.
For access note that maximum draft is 4.5m and length is 25m. Facilities include water, gas bottle refills, electricity, Internet access plus a supermarket, launderette, showers and toilets.

Kos Marina
Kos Marina is a 250 berth marina on the Greek island of Kos catering for yachts up to 50m in length. Regular facilities include water, electricity, satellite TV, telephone, an ATM, fuel station and full-service chandlery and boatyard for any maintenance requirements.
Take a night off cooking and enjoy the local restaurants before topping up provisions from the supermarket and fresh fruit market. There is a car hire office on the site should you wish to venture away from the marina on a day trip exploring more of the island.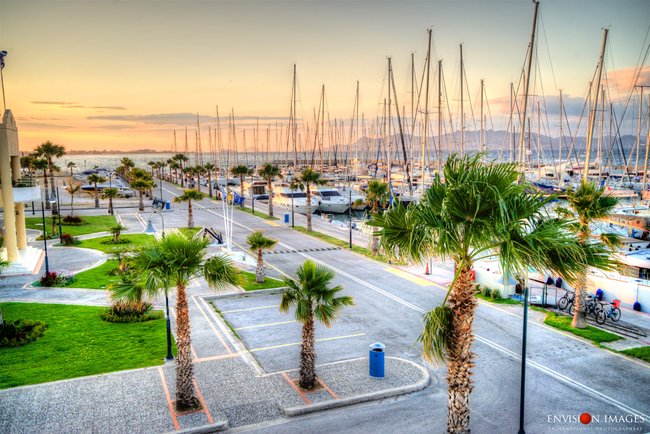 Marina Davila
The Marina Davila is located in the north-west of Spain just north of the Portuguese border.
With over 200 berths and a good average depth throughout the marina over 12m and in most areas up to 25m, the marina caters well for the mega-yachts.
Electricity and water are provided to all berths, diesel and petrol are both available with facilities for large volumes when necessary.
There is a dry dock available as well as sail repair. A restaurant will keep you well fed with delicious local cuisine. There are shower and launderette facilities for your convenience.

Port de Plaisance De La Rochelle
Port de Plaisance De La Rochelle is the largest of all European marinas with an astonishing 5000+ berths – note only 400 are reserved for visitors!
The marina office is staffed 24 hours 7 days a week for the convenience of marina users. Nine fuel pumps work hard to keep all the yachts fuelled up ready for exploring.
With a 1000-year-old history of the area, there is much to explore while in port from lighthouses to chateaux. Why not make use of the free bicycles available to sailors to explore outside the marina facilities.

Perros-Guirec Marina
Perros-Guirec marina has over 700 berths along the Brittany coast (northern France) and is fully catered for all visitors. With restaurants, cafes, shops, supermarkets, and chandlery all available in the vicinity.
Marina visitors can expect easy access to petrol, diesel, electricity, and water as well as Internet access. Hire a bike and explore the area when on land.
The marina is a great departure point for exploring the Seven Islands Nature Reserve. The marina is a sheltered port for overnight visits or longer stays over winter.

Cowes Yacht Haven
The Cowes Yacht Haven Marina is in the heart of Cowes on the Isle of Wight. You have access to pubs, shops, and restaurants within just a few minutes of walking from your berth. 260 berths are serviced by engineers, electricians and boat repairers.
Facilities include internet access, laundry, shower and toilet facilities as boat owners would expect. The Isle of Wight has a sunny climate which is just perfect for visiting the numerous beaches around the island. There are plenty of entertainment options for festivals and events all year round.

Port de Loctudy
The Loctudy Marina consists of 585 pontoon berths that are well sheltered along with the 80 swing moorings. Situated at the mouth of the river Pont L'Abbe this French Marina has excellent facilities.
From here you can explore the islands and inlets along the coastline in this northern area of the Bay of Biscay. There is no shortage of facilities with ATM's, restaurants, bars, shops, and supermarkets all close by.
Marina berths have access to internet, electricity, and water, while petrol and diesel are easily accessible. Showers, toilets and rubbish collection help make your marina visit more enjoyable.

Port de Plaisance de Herel
The Port de Plaisance de Herel on the north coast of France near Mont Saint Michel boasts over 1000 berths, but only 150 are made available to visitors.
However, the facilities are excellent with Internet, electricity, and water, plus fuel. There are showers, toilets, and two launderettes. The marina is a short 10-minute walk from beaches, shops, and museums, alternatively, you can use public transport to visit the local area.

Marina Punat
Marina Punat is located in Croatia and is the oldest marina having being founded in 1964. The marina is located in a sheltered bay, protected from winds and has the capacity for over 800 berths catering for vessels up to 45m in length.
Electricity, water, and the internet are standard. Additional facilities include parking, internet cafe, showers, toilets, laundry, cafes, children's playground, tennis courts, hotel, shops, and supermarket. Additional storage is available for around 500 boats on dry docks.

Port de Fecamp
Port de Fecamp is an extensive 800 berth marina in France just two hours from Paris in the Channel between Le Havre and Dieppe. WiFi Internet, electricity and water are standard along with facilities for showers, toilets, and laundry. Fuel stops are catered for with diesel and petrol.

Conclusion
There are numerous marinas to plan a trip around Europe to visit. Some marinas are large while others have less than 200 berths. All provide facilities with basic shower, toilet and laundry blocks. The Internet is becoming more common and is often free at many marinas. Services common to many marinas include a restaurant and supermarket. Marinas tend to attract boat service suppliers such as chandlers and repairers. Hotels and shops are often located in the marina if not nearby.
Want to Know More About Marinas?
Sign up to Cruising Sea newsletter to receive every two weeks the latest post straight to your inbox!
Do you know other marinas in Europe? Feel free to share them below!