There are literally thousands of restaurants in Barcelona, ranging from tiny tapas bars to fine dining, where you may have to book months in advance for a table. So how do you find the best restaurants in Barcelona, Spain? Reading reviews from customers who have taken the time to comment on a restaurant can be very useful. Here's a quick guide to ten restaurants that are highly recommended for their menus and customer service.
Restaurant Montiel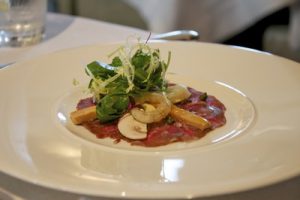 You can find Restaurant Monticello in a small pedestrianized area in the district of Born. The menu offers two tasting options, each with numerous courses and a set price per person.
Note that each table must agree on a menu choice. Paired wine with each course is an additional option, or the waiters are happy to recommend a wine to complement each menu.
The restaurant is very popular, and it is advised to book in advance for busier evenings.
Bodega Biarritz 1881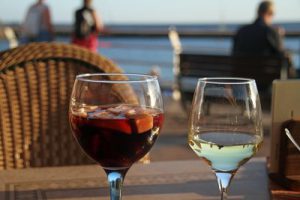 The Bodega Biarritz is a popular tapas bar near the Plaza Real. Cozy, with only room for around 25 people to be seated at bar-type seating.
You can queue and wait for a table and order drinks from the bar whilst you wait. The most popular tapas options are displayed on the bar, so it easy to see what you are ordering.
There is an additional menu to try as well, and prices are very reasonable. For great tapas, sangria, and mojitos in an authentic Spanish bar, you can't go wrong!
Acces
Access is located only a few streets away from las Ramblas. Great menu and wine choices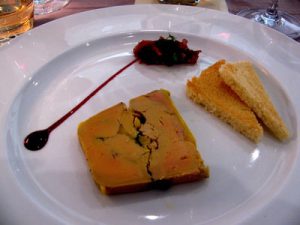 with attentive and friendly staff.
Not too expensive, but great quality food prepared with care. A Restaurant is able to cater to food allergies and recommend safe options for coeliacs or other common allergens.
Options for a tasting menu or additional menu choices with wine recommendations from a knowledgeable sommelier (wine steward).
Con Gracia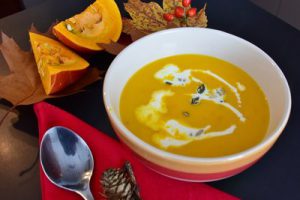 At Con Gracia, located in Martinez de la Rosa, you can choose from an 'experience' menu or a more 'traditional' menu.
Choosing an experience option provides you with surprise dishes that you don't know what you are getting.
The experience option may not be a good choice if you have food allergies or any specific food dislikes, though. Very friendly staff helps create a great atmosphere for your fine dining experience. It's popular, so worth reserving a table in advance, especially if you have a large group.
Cera 23
Easy to find in El Raval at Carrer de la Cera number 23, of course! Specialties include a wide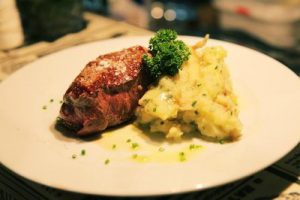 range of seafood included on a tasting menu or to order separately.
However, the paella and beef cheeks are highly recommended by customers, many of whom return as the food and service are that fantastic.
Reservations are highly recommended to avoid disappointment.
Restaurante Arume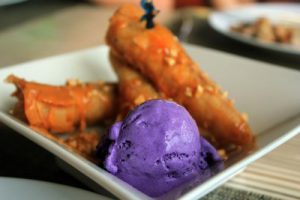 Restaurante Arume may serve the best duck paella in Barcelona, according to rave reviews from many customers.
Follow your main course with the violet ice cream for dessert; all washed down with the best blackberry mojitos.
Not so easy to find down a small residential street (Calle Botella), but well worth the effort. Great food at reasonable prices with friendly and helpful staff. Do you need another reason to visit?
Buenos Aires Grill Restaurant
The Buenos Aires Grill Restaurant can be found on Carrer de Valencia. It is a highly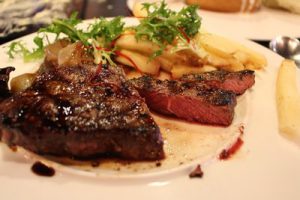 recommended and popular option for steak.
The menu is varied, though, and has vegetarian options for non-steak eaters. A Wide range of starters and sauces for the steaks to personalize and complement your meal choices.
Friendly staff, a great menu, and a welcoming atmosphere all contribute to a pleasant dining experience that won't break the budget. It is recommended that you book in advance as the restaurant is a popular choice for large groups and those celebrating birthdays and anniversaries with their friends and families.
Tickets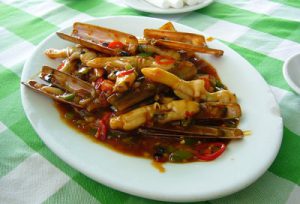 Tables at Tickets in El Raval district are in such demand that you will need to book many months in advance due to its popularity as a fine dining experience.
Creative, fun, and unusual tapas options, not at all traditional, all paired with fabulous wine choices.
Not a budget option for the backpacker, this establishment is more of a special occasion treat. The waiters are knowledgeable and can help with selecting from the menu to suit your tastes, or you can just let the chefs surprise and delight you.
Tosca
Tosca can be found on the border of the El Born and Le Ribera districts, situated directly in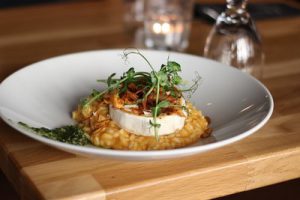 front of the stunning Palau de la Music.
No set menus, and they don't take reservations, so you can choose your favorites from the menu but will have to take a chance on availability.
They are open from 11 am daily for brunch, and you can choose from the tapas menu until the early hours of the morning.
Friendly and good value for money, so Tosca is popular with locals and tourists.
Piazza D'Italia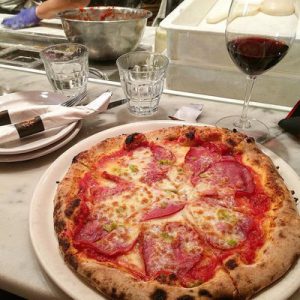 If looking for one of the best Italian restaurants in Barcelona, you should definitely give Piazze D'Italia a try at least once! Risotto, pasta, and pizza are all to be found on their menu.
Creative options, well prepared, and served with a friendly smile all make this Italian restaurant a must-do meal option when looking for a dining option in the Eixample (extension) district.
Conclusion
Barcelona offers diners a huge variety of restaurants to choose from. Cozy and traditional tapas bars to exclusive fine dining, something for everyone and every budget. Each district has a wide choice of restaurants and cafes so you will be able to find something within walking distance of your accommodation.
If you have a must-visit restaurant that you must book based on reviews you have read or a recommendation from a friend, then jump in a taxi. Also, make sure you book a table well in advance as some places are very popular, especially on the weekends.
Don't panic, though, if you are not a big fan of traditional tapas. You will be able to find a wide variety of food from other countries amongst all the paella! Wash those menu choices down with local wines, sangria, or a few blackberry mojitos, and you will have fabulous culinary memories of your visit to Barcelona.
Daniella has been passionate about travel, the sea, and nature for many years. As a child, she frequently traveled throughout the Mediterranean and continued with her journeys throughout her adult life.
Her experiences have created the desire within her to share her love for traveling with other passionate and adventurers who want to discover beautiful horizons and new cultures.