Naples is regarded as the world's pizza capital because the world's best pizza is made here. There are numerous restaurants that dot this city that will make even the most uninterested person fall head over heels in love with pizza. In addition to the countless pizzerias, the city also has numerous food joints that offer authentic Italian foods at very reasonable prices. Here is a list of the top 10 best restaurants in Naples Italy!
1. La Masardona
This is arguably the best pizzeria in Naples. They offer a wide array of pizza stuffing- ricotta,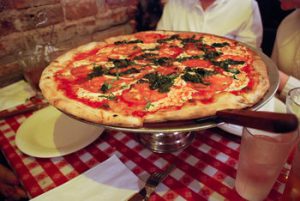 salami and mozzarella to mention but a few. They also prepare a deep fried pizza that has become synonymous with the place.
The pizza comes in different sizes, and you can even order it in small sections of different flavours if you don't want to miss out on any of the yummy flavours.
They also have appetisers and drinks to go with the pizza. The pizzeria is conveniently close to the city centre. It is in fact only a ten- minutes' walk
---
2. Nero Sushi Japanese Restaurant
Located on the beachside of Napoli, this Japanese restaurant attracts people from all over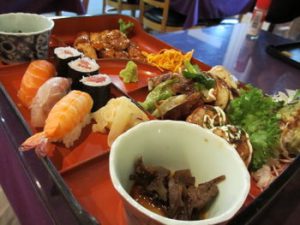 the city because of its famed delicacies. The sushi prepared here will favourably compete with that prepared in Japan, its native land.
Many are shocked at just how authentically Japanese food is prepared here, considering the fact that this city is mostly dominated by Italian cuisine.
The menu in this eatery is rather diverse. Other foods prepared here include rolls, sashimi and even numerous vegetarian dishes. The place has a lovely ambience and more so in the evening. The service is also beyond average, and the prices are rather reasonable.
---
3. Trattoria Nanni Tiramisu Pasta
This eatery is found near the city, a little off Toledo Avenue. It serves some of the best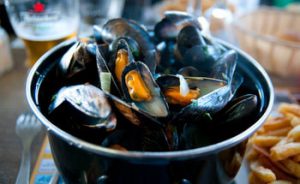 prawns, fish, mussels and even buffalo mozzarella in the city.
It has both a French and English menu which are rather diverse. The waiters are helpful and attentive, and the service is also fast.
The food is not only excellent, but it also made with the freshest ingredients. Another plus for the restaurant is that their prices are reasonable, so you can rest assured that you will get value for your money.
---
4. Hachi Ristorante Giapponese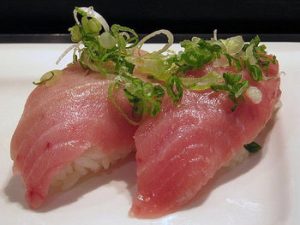 This is one of best restaurants in Naples Italy that offer great Japanese food. The soups made here are simply otherworldly.
Some of the foods prepared here include tempura shrimp, maki rolls, Nigiri, rice and of course mind blowing sushi. Given its close proximity to the sea, it comes as no surprise that the ingredients used here are as fresh as can be.
It can be accessed through Luca Giordano. With its beautiful ambience and helpful staff, your dining experience in this eatery is bound to be nothing short of lovely.
---
5. Pizzeria Starita a Materdei
This pizzeria is very homely, which is really no surprise given the fact that it is a family- run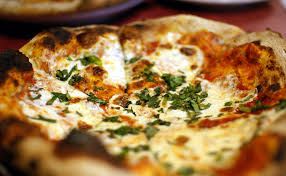 business, and has always been for over a century. You have to taste either the margarita or mimosa pizza from this place to understand just how delicious it is.
You can even try some of the delicious fried pizza prepared in this tiny eatery. This restaurant is as informal as can be, and they do not even allow reservations.
Given how popular this eatery that is located in Materdei is, you need to either get there before the lunch hour or resign yourself to the fact that you will queue for a while. That is how highly sought after the pizza from this place is.
---
6. Trattoria e Pizzeria Antica Capri
For the best brick oven pizza with vegetable toppings in Naples, the only place to go is this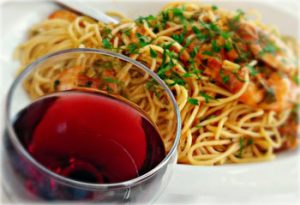 tiny but popular pizzeria. Other items on the menu include spaghetti, prosciutto, Malone and other basic Italian food.
The promise here is not that you will find many fancy foods, but that even the most basic Italian meals will be prepared in the most delicious of ways.
The service here is excellent, although there isn't much space especially if you go during peak hours. All in all, this restaurant that can be accessed through Speranzella makes it to the list of the best eateries in Naples simply because its food is the best.
---
7. Antica Pizza Fritta Da Zia Esterina Sorbillo
One word that perfectly describes the environment in this restaurant is cheerful- it is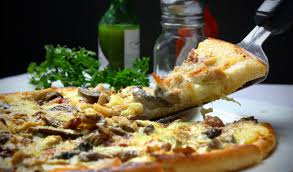 teeming with life and the people there are simply vibrant. It might be physically small, but the food is served in rather generous proportions.
There is a wide variety of pizza to choose from- even deep fried pizza can be found here.
The service is fast and the prices affordable. It can be accessed through the famous Dei Tribunali.
---
8. Osteria II Gobbetto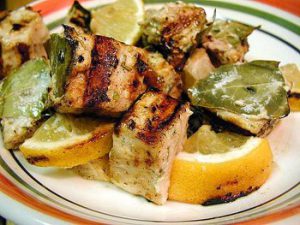 This restaurant is reputed for having some of the best house wine in Naples as well as preparing authentic Italian dishes.
The food here is not only finger- licking delicious, but also unbelievably cheap. Some of the items on the menu include grilled swordfish, seafood, chicken escalope and pasta.
The ambience of this place that can be accessed via Sergente Maggio is rather unique- it is noisy in a good way.
---
9. Tandem
The ragu prepared at this restaurant is simply mind blowing, and it certainly deserves your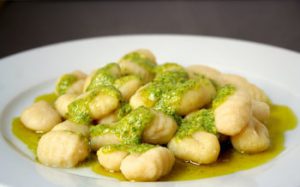 attention every time you are in Naples. Other Italian foods offered here include gnocchi and fanfredi.
The fresh ingredients used to prepare the meals and the expertise of the chefs at the restaurant make the meals worth every single cent you spend on them. Although it is often crowded, the generous servings at the eatery make it worth the effort to eat here.
---
10. Sorbillo
This is another pizzeria that can be accessed via Dei Tribunali. In addition to the delicious pizza prepared here, there are also salads and soups sold here.
If you wish to take your pizza with a soft drink or a bottle of beer, the option is open to you in this eatery. The place has a lovely ambience although it is prone to overcrowding.
---
Now you know where to eat when you are in Naples. With so many eateries and pizzerias in the city, you can never lack a place to stuff yourself. Whether you simply want something you can eat fast and be on your way or want a proper meal, rest assured that there is a restaurant in Naples that will cater to your needs.
Want to Know Other Great Places to Eat?
Sign up to Cruising Sea newsletter to receive every two weeks the latest post straight to your inbox!
Do you know some good restaurants in Naples? If so, feel free to share them in the comment below.
Daniella has been passionate about travel, the sea, and nature for many years. As a child, she frequently traveled throughout the Mediterranean and continued with her journeys throughout her adult life.
Her experiences have created the desire within her to share her love for traveling with other passionate and adventurers who want to discover beautiful horizons and new cultures.