Italy is one of the most famous destinations in the world, not only for the rich cultural heritage and beauty but also for the renowned culinary experiences that one can have there. It is a country that has a diverse cuisine, based on the Mediterranean-style cooking and also having a huge number of local cheeses, hams and such delicacies along with a vast collection of exceptional wines. Rome, being the capital of the country, is perhaps the best place for the traveler to indulge in this great cuisine, as it offers many high-quality restaurants that create sensational dishes that will satisfy even the most demanding customers. This article uncovers the 9 best restaurants in Rome Italy to help the travelers find great places to eat!
1# La Prosciutteria Trevi
La Prosciutteria Trevi is a tiny establishment in the center of Rome in Via Della Panetteria,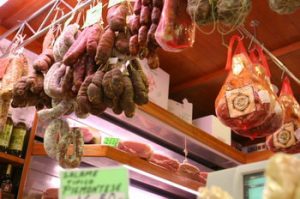 just a few minutes away from the famous Fontana Di Trevi. As the name suggests, it is a restaurant focusing on Prosciutto, hams, and cheeses accompanied by a variety of fresh bread, pickles, olives and such accompanying products.
It might sound like something restraining and simple, but in reality the collection of goods offered is huge, and anyone is free to create his/her own variety that completely fulfills his/her wishes. All of the products are fresh and are supplied by smaller Italian producers. The tiny restaurant manages to have a warm and welcoming, rustic atmosphere, being true to the tradition that it represents Via the products that it offers. If you want to truly experience the pure, exceptional Italian food along with a glass of wine, then this is definitely the place to visit in Rome.
---
2# Pinsere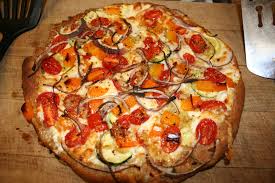 Pinsere is an excellent restaurant situated in Via Flavia, one that focuses on delivering high-quality pizza at very affordable prices. It is a small and simple pizzeria with a minimal but friendly design, having just a few stands should you want to eat your pizza right away along with a beer.
The cuisine is phenomenal, especially if you consider the comparatively low prices, and the quality of the ingredients used is also very high. This, combined with the large variety of delicious pizzas that they offer, create an experience which is essential for the pizza-lover but also worth the visit of anyone that happens to be in the area. Pinsere is the best stop for a tired visitor that spent the morning sightseeing and walking around in the streets of Rome!
---
3# Likeat
Likeat is an Italian fast-food restaurant that can be found in Corso Vittorio Emanuelle and has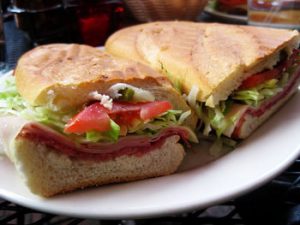 a great variety of Panini, the Italian version of the sandwich. The Paninis are made fresh, and you can choose on the spot exactly the ingredients of the sandwich, always having high-quality ingredients that will satisfy even the most demanding of customers.
It is one of the best places in Rome for takeaway food and an example that proves that sometimes street food can have exceptional quality and freshness, instead of being simply a choice that satisfies hunger.
---
4# Da Simo… Pane e Vino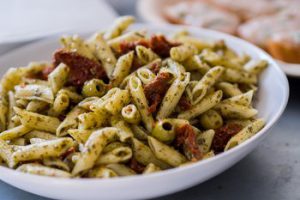 This restaurant is located near Piazza Navone, in Via di Parione, and has a menu that combines street food with a more standard restaurant approach. You can find from panini to pizzas, pasta and oven dishes, all staples of Italian cuisine and all of them come at a very reasonable cost.
The quality of the food is phenomenal and taste like real home-made food, something quite rare in the case of restaurants that mostly focus on a fast food approach. The atmosphere is warm, and you will definitely feel welcome by the friendly staff that works there. Overall, it is a must-visit experience for those that love simple, honest and delicious food.
---
5# Panino Divino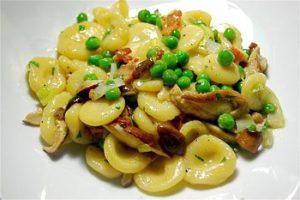 Panino Divino is another Italian fast food restaurant that is situated in Via Dei Gracchi, near to Vatican City. The quality and the variety of the dishes that can be found here is just phenomenal, including a huge number of cheeses, vegetables, hams, mushrooms and anything else that one can imagine.
Everything is prepared on the spot, ensuring the freshness and the quality of the products that one can taste there. The customers can accompany their dishes with a glass of wine or a beer chosen from the vast selection that the restaurant offers and stay there shortly to enjoy their meal in the simple but typical Italian atmosphere that is characteristic of such establishments.
---
6# Pane e Salame
Near Fontant di Trevi there is one of the best and most famous panini restaurants in Rome.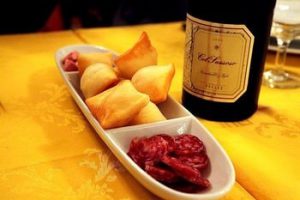 It is Pane e Salame, which can be found in Via di Santa Maria in Via, a restaurant that anyone who happens to be in the surrounding area must visit.
It may be a bit more expensive than many of the other fast food restaurants that one can find in Rome, but they manage to supplement this by offering a wider variety and arguably many times more thoughtful and high-quality dishes. The decor is also outstanding, as they manage to combine gourmet with home aesthetics and thus create a very successful blend.
---
7# La Prosciutteria Trastevere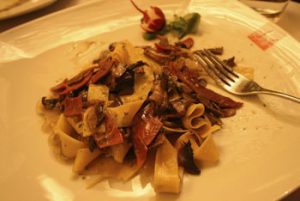 Another exceptional restaurant that can be found in Rome is Prosciutteria Trastevere, in Via Della Scala in the Trastevere area. It is a prosciutteria of the highest quality and most beautiful environment, where one can relax after a tiring day and enjoy a plate of delicious food and great wine.
The quality is once again phenomenal and the prices while not being as low as in many other prosciutterias in Rome they remain within some reasonable boundaries. One can order from a huge variety of products, all of them representing the great culinary tradition of Italy in this type of food.
---
8# La Fata Ignorante
La Fata Ignorante is a modern Italian restaurant in the Testaccio area of Rome, in Via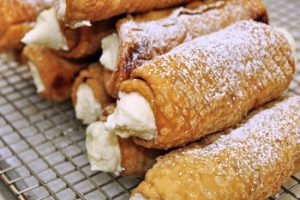 Giuseppe Giulietti, a restaurant that offers Italian and Mediterranean cuisine of the highest quality.
It offers a large variety of dishes, from entrees to desserts as well as a rich collection of Italian wines, being an excellent choice for a special occasion dinner, or in general a choice for anyone that wants to eat in one of the best restaurants that can be found in the entire city of Rome. The decor is simply magnificent and the dishes that are served there are absolutely delicious!
---
9# La Pergola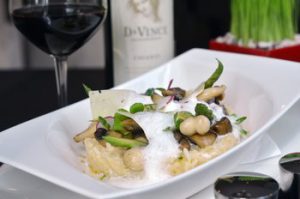 La Pergola is one of the most famous restaurants in Rome, as it offers world-class cuisine and it has been awarded 3 Michelin stars, the only restaurant in Rome with such a success. It can be found in the Rome Cavalieri, Waldorf Astoria Hotels & Resorts and offers one of the best views of Rome along with an outstanding, high-class atmosphere that accompanies such an outstanding restaurant.
The quality of dining there transcends simple definitions and becomes a unique culinary adventure, one that is essential for those that love the most exceptional of all restaurants and want to dine not only to eat but also to live an experience at the same time. For all food-lovers, La Pergola is simply the best restaurant that can be found in the area of Rome and one of the best in Italy, a feat which is just outstanding considering that it is a country renowned for the level of the culinary services.
Conclusion
All these restaurants mentioned above provide excellent meals with fresh and high-quality ingredients thanks to the trademark of Italian cuisine. Next time that you are visiting Rome, don't miss the chance to indulge in these outstanding lunch and dining options!
Want to Know Other Great Places to Eat?
Sign up to Cruising Sea newsletter to receive every two weeks the latest post straight to your inbox!
What about you? Do you have some great restaurants to add to this list? If os, feel free to share them in the comment below
Daniella has been passionate about travel, the sea, and nature for many years. As a child, she frequently traveled throughout the Mediterranean and continued with her journeys throughout her adult life.
Her experiences have created the desire within her to share her love for traveling with other passionate and adventurers who want to discover beautiful horizons and new cultures.