About Belize
Belize, formerly known as British Honduras, is a Central American country that's bordered to the east by the Caribbean Sea, to the north by Mexico, and to the west and south by Guatemala.
To the country's west lies the Mesoamerican Reef- the second-largest reef in the world. The reef boasts of more than 400 coral islands (locally referred to as cayes) with a stunning variety of marine life.
The native language of this former British colony is English, something that makes it a perfect charter destination for anglophiles. Experienced charterers visiting the area can enjoy a rustic brand of sailing that's found nowhere else in the region.
There are countless destinations stretching from Mexico through to Guatemala, offering a great selection of activities to do both at sea and on shore. If snorkeling, seeing wildlife, and relaxing the Caribbean-style is what you love most, then Belize to you can be both promising and rewarding.
Here is what to expect if you're planning to book a bareboat charter in Belize this coming season: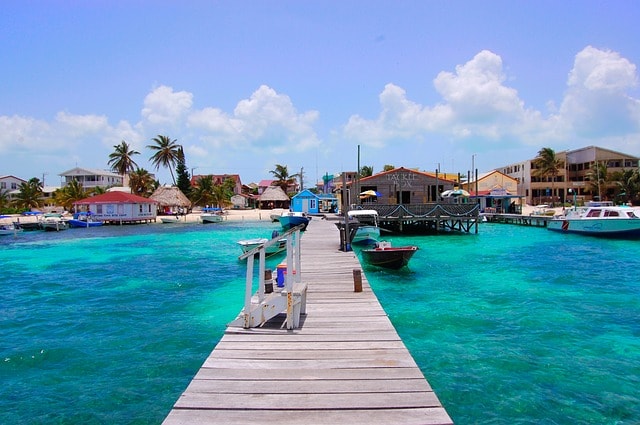 Climate & Winds
Belize's average temperatures all-year round range between 75F (24C) and 81F (27C). The coolest months traditionally start in November and end in January, while the warmest months are between May and September. The region's humidity remains fairly consistent throughout the year at around 85 percent.
The easterly trade winds blow at 15 to 22 knots throughout the reef, which is just enough for charterers to enjoy a fantastic sailing experience. To get away from the wave action of the open Caribbean, though, all you need to do as a sailor is move to the west of the reef.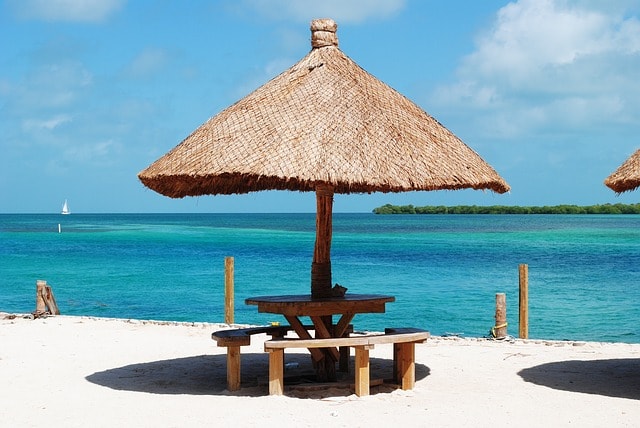 Best Time to Go Bareboating in Belize
For some people, the perfect time to charter a bareboat in Belize is between March and April after the winter northerlies have passed, but for others, August and September are exceptional, especially when tropical storms aren't there.
You can sail the reef, though, at any time of the year on bareboat charter, provided you have basic coastal and navigation skills and are okay with the weather. But having your bareboat skippered by an experienced local captain is something that can make your adventures smoother.
---
Types of Bareboat Charters
In Belize, there are more sailing boat charters compared to luxury motor charters. Nonetheless, several types of boats are available in the area for bareboat charter and include the following:
Catamarans
Catamarans (multi-hulls) are the most popular choice for most bareboat charterers because they are super spacious and have shorter drafts that are ideal for the shallow coral waters in Belize. With a catamaran charter, you can enjoy greater stability as well as plenty of space onboard for play, accommodation, and entertainment.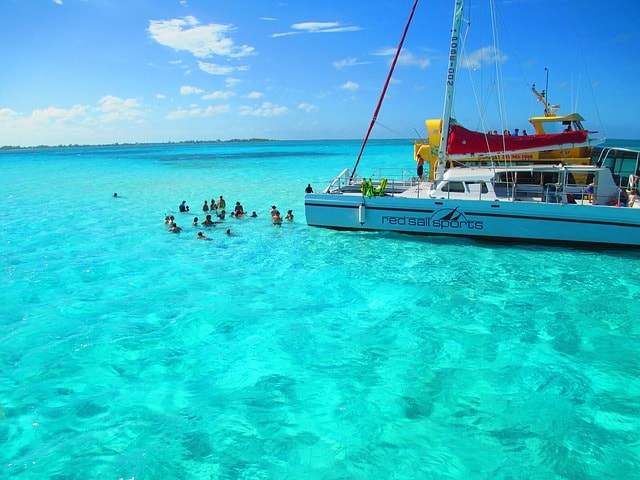 Monohulls
If you're looking for a classically refined and decently equipped vessel for charter in Belize, then a monohull would be a great choice to go consider. Though monohulls have a deeper keel, which would be a concern on shallow waters, there is a rough triangle between Placencia, South Cay, and Ranguana that can provide an ideal cruising ground for the same.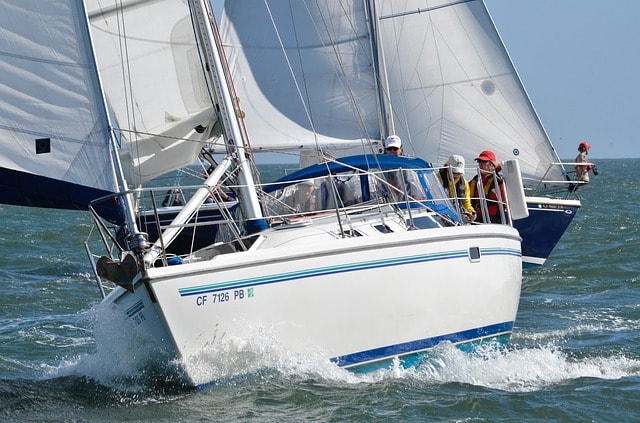 Skippered Boat
When chartering a vessel, whether catamaran or monohull, it is wise to get an experienced skipper to guide you through the cayes. A skipper basically acts as a captain, and with his/her great knowledge of the best destinations and spots to visit on the reef, he/she can help you craft a perfect itinerary and help you safely navigate through the various fun spots in the reef.
Bareboat Charter Requirements in Belize
For you to bareboating in Belize, it is a must that you have an ASA 103 certification or RYA Day Skipper qualification. Belize Port Authority requires the charterer to have a Temporary Certificate of Competency. To obtain the certificate, you'll need to fill out the relevant application form and send it with a copy of your passport plus a picture of yourself to the Belizean Port Authorities.
---
Sailing in Belize
For a bareboat charter, no captain, crew, or provisioning is provided. So it is upon you to organize for such things before embarking on your Belize sailing journey. Sailing in the Belizean waters, though, is as adventurous as it gets. Landmasses will appear lush and low from the deck, and there are lots of flat, palm-studded cays that can melt your heart as you cruise on.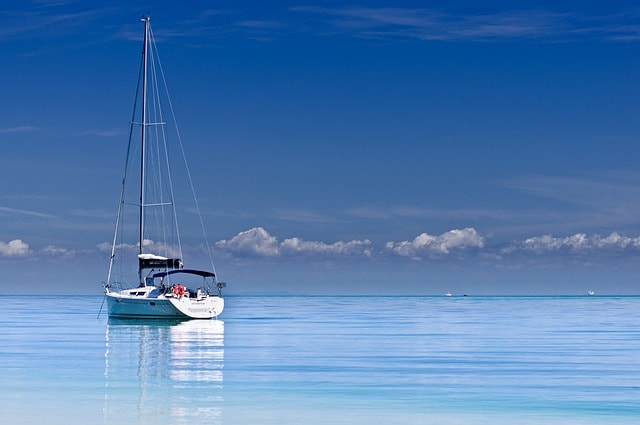 Should You Hire a Skipper?
Belizean waters are very complex to navigate, and having local knowledge is critical because the chart data available is still based on old British surveys. It is not uncommon to have a few bare boaters getting lost somewhere on the reef every year. And that is not fun at all.
Sailing beyond the barrier reef or the area around the southernmost reaches is particularly challenging. So having an experienced local skipper on board can help you smoothly and safely go outside the barrier reef and explore the many atolls that feature unique Belizean marine life.
---
Suggested Belize Bareboat Itinerary
Sailing off the coast in and around the countless cays of the world's 2nd largest barrier reef proffers great opportunities to explore and experience the best of Belize. There are numerous lagoons, wildlife sanctuaries, diving grounds, and untouched mangrove islands that you can find along the way as you hop from one island to the next.
Here are some of the places you should not miss visiting while on a sailing tour in Belize:
Placencia
Placencia is a village in Stann Creek District, Belize, that's known for its beautiful palm-lined beaches. While sailing in the region, you can indulge in many activities, including, but not limited to, hiking through mountainous rainforests, diving, kayaking, deep-sea fishing, and exploring the Mayan Ruins. If a little peace and quiet are what you need for your holiday, then you can find respite in the Placencia peninsula's tranquil beaches that span about 16 miles across.
---
Tobacco Cay
Tobacco Cay, which sits about 10 miles east of Dangriga, is a tiny egg-shaped island with an east-west dimension of about 125 meters and a north-south dimension of 240 meters. In this cay, there are lots of fun activities to engage in, such as swimming, snorkeling, diving, kayaking, and fishing. Lazing on the hammock, reading a novel, and sharing group meals are also things that can fill up your day in this part of Belize.
---
Reef End's Lodge
Located on the southern tip of Tobacco Cay, Reef End's Lodge has a lot to offer in terms of food, accommodation, and underwater exploration. The waters surrounding the lodge are endowed with beautiful corals and spectacular marine creatures such as rays, nurse sharks, turtles, and more. So snorkeling, diving, and swimming are no doubt wonderful activities to try here. Such atolls as Glovers Reef, Lighthouse Reef, and Turneffe Flats are also within reach, something that gives you even more exploration options.
---
Blue Field Range
Blue Field Range is a small charming island located near Harmony Head and Rendezvous Cay. The range is tranquil, with mangroves around, and has crystal clear waters that are perfect for snorkeling, kayaking, and swimming. You'll also get a unique chance to play with manatees, which can be great fun, especially if you've never met one before.
---
Rendezvous Cay
Sitting on the edge of Belize's barrier reef, the 1400-square-foot Rendezvous Cay is home to one of Belize's most pristine reef formations and magnificent marine life. The cay has crystal–clear waters, amazing snorkeling & diving sites, perfect-sugar sandy beaches, and a couple of coconut palm trees. Spending a day here snorkeling, diving, swimming, or sunbathing is something that can surely never disappoint.
---
Sergeant's Cay
Sergeant's Cay has a barrier reef that offers one of the most fun snorkeling opportunities in the Caribbean. You can go snorkeling solo or join in the guided snorkel tours. While underwater here, you'll encounter an extensive variety of colorful corals, sea fans, sea urchins, and amazing schools of tropical fish.
---
Hol Chan Marine Reserve
Hol Chan Marine Reserve sits close to Caye Caulker and Ambergris Caye, just off the coast of Belize. The marine
reserve covers about 18 square kilometers of mangrove forest, coral reefs, and seagrass beds. Snorkeling here not only allows you to witness spectacular spur and groove formations but also gives you an opportunity to encounter firsthand large schools of snappers, jacks, groupers, barracuda, eagle rays, parrotfish, hogfish, and other pelagic creatures.
---
Sailing Level Required in Belize
If you, as a bareboat charterer, have an ICC RYA (Level 3), then you can sail behind Belize's cays and reef. That way, you'll be able to navigate through short passages and the side of the reef where waves are minimal.
Remember to keep a vigilant bow watch when sailing the shallow depths and reefs, and having solid anchoring skills is a must here. As stated earlier, going beyond the reef requires you to bring a local skipper who very well understands the waters and how to navigate through them.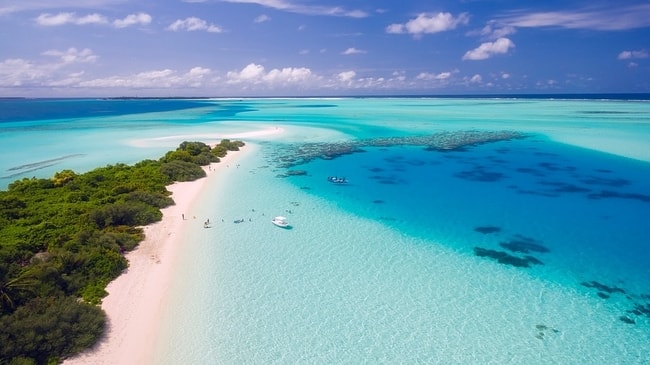 ---
---
Getting There
If you are traveling from any of the major cities in the US like New York, Los Angeles, Chicago, and Denver, you can take a 4 to 5-hour direct flight to the small but welcoming airport in Belize. From Miami, Florida and Houston Texas though, it takes a mere 2 hours 15 minutes or so to connect to Belize.
There are also direct flights from Toronto, Canada coming to this side of the Caribbean. From Mexico, you can take a direct flight to Belize from Cancun and Chetumal. Other Central American countries like Honduras, Guatemala, and Costa Rica also offer direct flights to Belize.
From the airport in Belize City, it will take a few minutes' drives may be 20 minutes or so- to get to your bareboat charter yacht.
---
Tips to Consider
Get Freya Raucher's Cruising Guide
This hardcopy cruising guide by Freya Raucher provides a complete navigation reference for Belize and can really come in handy while sailing through the reef. There are boat charter companies in Belize that provide a copy of the same but you can make inquiries to find out.
Get a Good Pair of Polarized Sunglasses
When sailing in shallow waters that are full of reefs, you'll need to read through water clearly. So, polarized sunglasses will help cut the glare and make the underwater world extremely visible for you.
Provision Your Boat before Setting Sail
On your bareboat charter vacation, you might need to carry such things as cleaning items and products, condiments & spices, beverages, snacks, grilling, refrigeration, and toiletries. Be sure to get all these provisions before setting out because there are almost no places on the way to stock up the boat.
---
Conclusion
This is all there's to know about chartering a bareboat and sailing in the Belizean waters. If you can plan ahead properly, with an idea of when to go, which vessel to use and where to sail to, and with whom, your sailing vacation will be adventurous, fun, and unforgettable. Remember to tag along with one or two friends or family members in order to lighten the management of various onboard activities and make the sailing experience more interactive.
Have you already sailed in Belize? If so, you are welcome to share your experience in the comments below.
Daniella has been passionate about travel, the sea, and nature for many years. As a child, she frequently traveled throughout the Mediterranean and continued with her journeys throughout her adult life.
Her experiences have created the desire within her to share her love for traveling with other passionate and adventurers who want to discover beautiful horizons and new cultures.