Bareboating is a great way to spend your holidays on the water. You can sail whenever or wherever you decide, you have your own privacy, and it's affordable! Like everything else in life, planning is the key to having a successful charter vacation. Here is the bareboat charter 101 to help you find all the important information you need, such as the process, forms of payment, paperwork, and many other things that surround the chartering of a bareboat:
What is a Bareboat Charter?
A bareboat charter is a form of chartering arrangement where you rent a well-equipped yacht with no crew or provisions provided as part of the agreement. In this case, you must provide evidence to the charter company showing that you have qualifications or had solid sailing experience in the past. The company may also need a copy of your sailing license to confirm; whether it is accepted in a specific country or area, you plan to visit.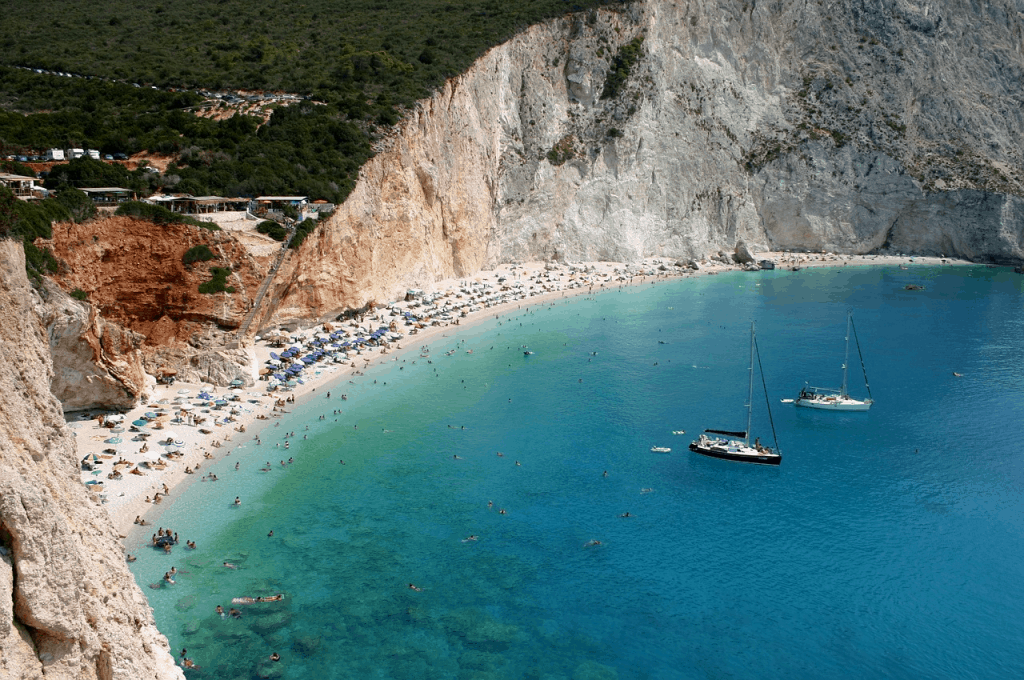 Bareboat Charter Requirement
Before being handed over the vessel, you must demonstrate that you have coastal experience on boats comparable to the one you just chartered. For a potential skipper, the charter company may require a sailing resume, a US Coast Guard Captains License (in some areas), and a certificate of reputable skippering or bareboat sailing course.
As a skipper, you should be familiar with all the basic boat handling procedures, including, but not limited to, docking and anchoring. You should also know the rules of sailing and have knowledge of basic seamanship, navigation (in different conditions), and piloting.
---
When to Book the Boat
The question of when to charter a bareboat vessel for sailing pretty much depends on the conditions you like sailing in and where you would want to visit. For instance, if you have a distinct preference for cruising in heavy or light air, you'll need to ask about the average wind speed of the target area during the time frame you're considering going on vacation.
The months designated as high-season in various sailing destinations usually tend to be the most desirable to sail in. That's mostly attributed to the climate, weather, and the many opportunities for fun activities around that time.
In the Caribbean region, for instance, summer is rated the best time to go sailing because the tropical temperatures are pleasant, the turquoise waters soothing, and the trades balmy.
High and low seasons vary based on location. But generally, if you're sailing on a tight budget, visiting in the offseason or fringe season can be a great way to save more. This is because most charter companies have substantial discounts and incentives on offer during such months.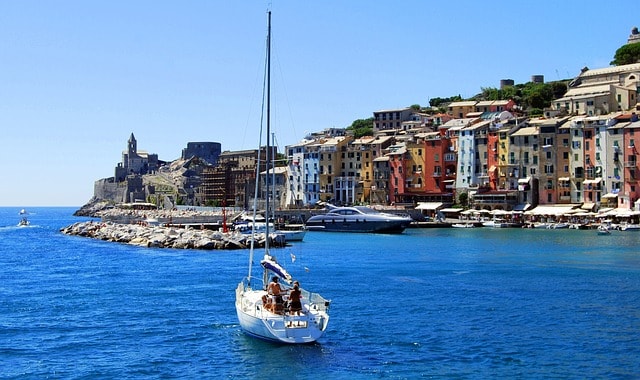 Bareboat Yacht Mandatory Costs
These compulsory or mandatory costs are to be paid by the charterer on arrival just before the beginning of the charter. The costs, as listed in the contract, include the following:
End Cleaning (these are for cleaning the yacht after you've disembarked)
Security Deposit or Security Deposit Insurance

The security deposit (payable by credit card) covers all damages regarding the yacht and/or its equipment. The amount does not include lost or stolen items like ropes, fenders, anchors, etc.
Further, there is no insurance cover provided for personal injury, damage to any property brought onboard by the charterer or any damage or loss that's induced willfully or simply by gross negligence.

With some yacht charter companies, you're free to choose between a Security Deposit and Security Deposit Insurance. The Security Deposit Insurance, in this case, is a non-refundable alternative to the Security Deposit but is considerably lesser.
---
Optional Costs
Some of the optional costs you might incur on your bareboat charter include the following:
Bed linen per person
Towels per person
Outboard motor for a yacht or fuel for tender
Please take note these items may sometimes be included in the initial charter price. You should always check your contract.
---
Choosing Your Boat
Choosing a boat for a sailing vacation is something that's mostly dependent on personal preference and the availability of the desired vessel on the dates you want to sail. From speedy cruisers to slower romantic sailboats through to yachts with heavier displacement, there's a wide array of vessels to choose from.
If you've been yearning to sail on a catamaran, there are many designs and models you can choose from. And going the cat way has a set of its own benefits. Aside from having a shoal draft (which is perfect for shallow water cruising), it comes with an incredibly huge amount of deck space for relaxation and play.
To get more info about the amazing yacht options available for charter, you might need to study literature-brochures or articles on websites- about various charter companies' fleets. Most of these resources detail everything, including photos and layout plans, so getting a clear picture of what best matches your holiday needs is
easier.
One other important thing to consider when choosing a bareboat vessel is the list of equipment included onboard. A boat that comes with safety and electronic gear, entertainment system(s), galley equipment, dinghy, and linens is well in order.
If you're planning to sail in tropical-reef areas, then a charter company that supplies its vessels with snorkeling gear and other water toys( even if at a small charge) for your amusement along the way can be a great choice to consider.
Paperwork
Once you've made up your mind to book a vessel, you'll need to send a deposit to the charter company and proceed to sign a contract. The contract is basically meant to protect both you and the charter company plus prevent any misunderstandings or future disputes.
A typical charter contract covers such issues as insurance, liability, cancellation policy, and where (and when) you can and can't sail. The contract also specifies the company's policy regarding the delivery of the requested boat to you.
If, for unforeseen mechanical problems or other reasons, the boat you specified in your booking isn't available, the company should be able to provide a comparable or better vessel than the one you had originally contracted.
As a charterer, it is critical that you read through the fine print to identify what is and isn't included in the initial charter price. Some of the issues you might need to seek clarification on include whether:
Dinghy and outboard charges are included in the contract policy
There is a company support policy when a vessel breaks down or when you experience an emergency at sea
The security deposit (paid alongside the initial deposit) is refunded immediately upon return of the vessel or will take a few business days
There's medical insurance available (for those whose medical insurance doesn't cover them outside their country)
There's background info you need to know about the area you're about to visit
There are things you need to or not bring along
---
Arriving a Day Earlier
For added convenience in organizing yourself for the journey, you might need to arrive a day earlier. In this case, you may request to sleep aboard the designated yacht at a reduced rate. That way, you can unpack your suitcase just once, purchase all the required provisions and settle in quite seamlessly before setting off.
---
Get Familiar With Your Boat 
The handover process of a bareboat, which takes about an hour or so, is meant to help you and other members of your group get familiar with the vessel before setting out to the sea. As a minimum, you'll be shown the following:
Location and safe operation of the safety equipment onboard, including fire extinguishers, life jackets, first kids, and more
Safe operation of cooking & heating systems plus refrigeration units
Correct operation of the heads
Location and use of yacht charts and pilot books
Location and operation of reefing lines, winches, halyards, and other sail controls
Use of VHF system, including mayday instructions
Anchoring systems and how to anchor the boat
Yacht engine operation and regular checks
Any other systems unique to the chartered vessel
---
---
Don't Have A Bareboat License?
In case you don't have a bareboat license or a qualified and/or experienced skipper to accompany you on the charter, you have the option of booking both a vessel and a skipper. This is commonly referred to as skippered charter'. This option is a great option if you're planning to go out sailing as a family together with children or would want to learn a thing or two about navigation.
---
What Crew Can I Hire On a Bareboat?
Aside from being a skipper, you're free to hire a hostess or chef to help you with the cooking and the cleaning around. There are charter yachts that offer all these additional options. So making inquiries on their availability can make things more convenient for you even as you plan to set out into the sea.
---
Who Provides Food For The Crew?
If you have a skipper and/or hostess accompanying you on the journey, it is your responsibility to provide their food and drinks. So when shopping for groceries and other foodstuffs, you must take the crew's food choice and cost into account.
---
Where Will The Crew Stay?
The skipper and the hostess, as part of the people accompanying you on the journey, will need a cabin for themselves. That means if you, for instance, are a group of 8 people, you'll need to hire or charter a yacht with 5 cabins. The 8 of you will basically occupy 4 cabins while the skipper and hostess will take up the remaining cabin.

Provisioning Your Boat
In addition to the cost of boat hire, travel, and accommodations, you must also take care of the provisions. You can choose to either have the charter company provision for you (if they offer that service) or do the shopping yourself upon arrival.
If the provisions are to be supplied by the company, you'll have to send them a complete list of the things you need ahead of time. They'll then pick good quality items, all based on your preferences, and have the boat stocked just before you arrive. The cost reasonably hovers around $25 to $35 per person per day, depending on the area you're planning to sail.
Most charter companies also offer partial provisioning, whose packages aim at providing enough supplies to last you for the first couple of days. You can add more provisions as you go along or get out of the water as soon as you run out of supplies.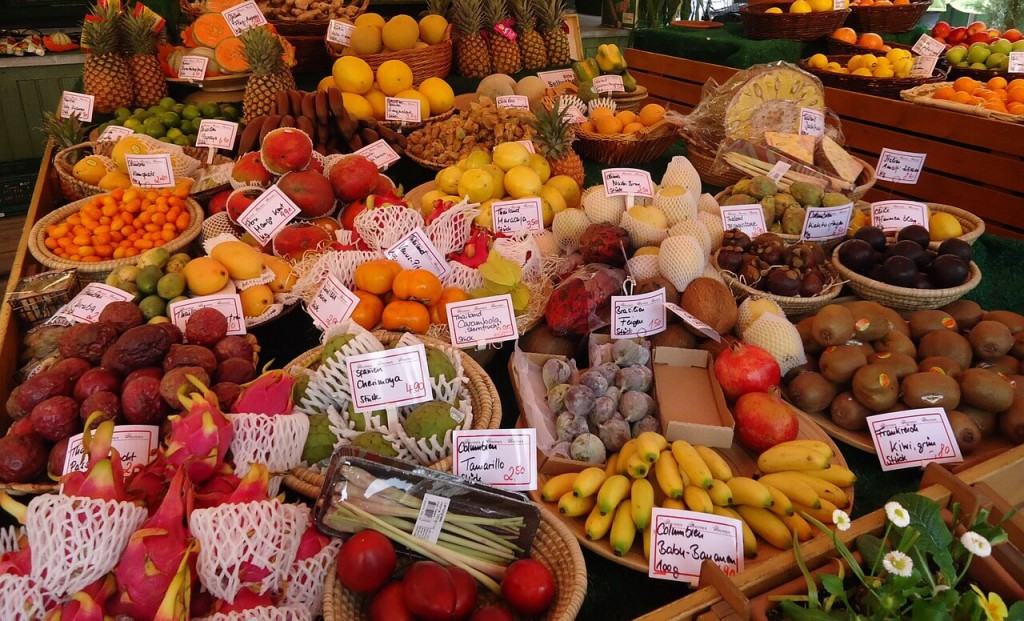 Gas, Water, and Ice?
Although restocking water might not be necessary on a one-week charter, you might be forced to buy more ice after two to three days on your journey. Gas bottles could also be another possible extra. So, you need to check your contract to find out whether there are any extra charges for fuel and water or if the cost is included in the per-week rate.
---
What about the Diesel Fuel?
The cost of fuel in a bareboat charter is not usually included in the initial charter fee. However, it is a general requirement that the yacht is returned with a full tank. You can check the terms of the contract, which you'll be given upon reservation.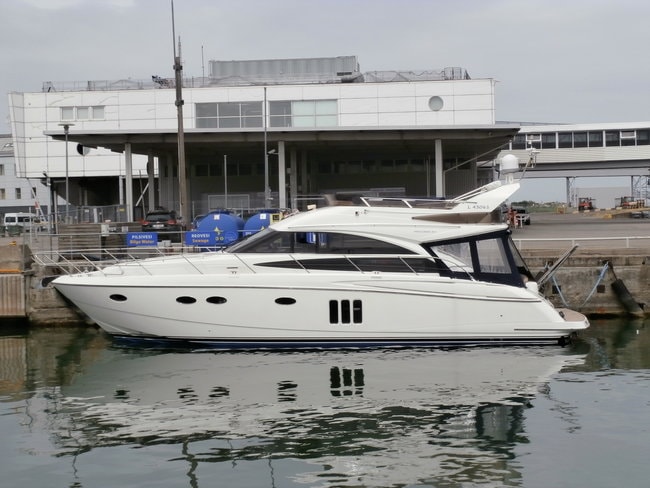 Why Bareboat Charter?
First of all, chartering a bareboat is a cheaper way to get into the sea and enjoy the wondrous adventures that comes with it if you don't own a yacht. Secondly, with a bareboat charter, you are free to choose your own route and the places you want to stop. Lastly, typical bareboat guarantees you complete privacy as you're yourself with your friends and family.
---
Who's The Bareboat Charter For?
A bareboat charter is for any free-spirited sailor who's willing to take his/her dreams to faraway ports and get the better of the endless sea adventures. Whether you want to come with family and friends, sail to a single destination, or explore multiple islands, you're free to decide. As long as you are a qualified skipper or have an experienced captain accompanying you, you should be good to go.
FAQ
How to Book a Bareboat Charter?
Upon confirmation of availability, you can change the given OFFER into an OPTION in order for you to make a temporary reservation. There's a defined time period (typically a few days) within which you need to confirm the booking, failure to which the option will be canceled. A booking, which is a fixed and binding reservation, is made as soon as the charter company receives and confirms your deposit.
---
What Is A Skippered Charter?
This is a form of charter where you, as a charterer, is provided with a professional skipper with full knowledge and experience of the local waters, bays, and marinas. This option can help you sail to the desired destination quite seamlessly without having to worry about the
navigation and ship operation processes.
---
What Qualifications Do I Need?
With most charter companies, you require to have at least two crew members on board who are licensed or certified by reputable maritime authorities and whose documentation is accepted by the local coast guard. You can send your skipper and co-skipper licenses, certifications, and/or resumes to the charter company to confirm whether or not they are acceptable in the desired charter area.
---
Is It Possible to Do a One-Way Charter?
Yes, but you'll be required to pay a delivery or re-delivery fee to your requested destination. The price, in this case, will be calculated based on distance and fuel consumption. You can inquire more about one-way charters from your charter company.
---
Do You Need Boat Insurance?
Most yachts are insured against Third Party Liability, the amount of which is equal to or greater than that which is made obligatory by local legislation. Yacht insurance is usually in excess of the security deposit that the client chooses to pay.
Having a Skippers' Extended Liability Insurance (covering the liability of the crew and recovery of losses to the chartered vessel resulting from substantiated gross negligence) and a cover for consequential loss is highly recommended. Be sure to read through the conditions of insurance to find out what is covered and what's not.
---
What Is a Security Deposit?
A security deposit is an amount payable to the base check-in, which is held against the boat's insurance excess. The amount is refundable if there's no damage to the boat or its equipment and/or any losses recorded. In the event there damage or loss is confirmed, an appropriate proportion of the security deposit will be returned ONLY after there has been a full assessment of the cost of damage or loss.
---
What is Included in the Bareboat Fee?
The base charter fee usually covers the cost of the yacht and berth in the base marina plus VAT.
---
What is Not Included in the Bareboat Fee?
The charter fee does not include marina fees (except for the base marina where the charterer embarks or disembarks), linen, towels, outboard motor, provisioning, skipper & Hostess, fuel, water, and refundable deposit. The yacht charter may require compulsory extras like gas, cleaning, etc. You should check your contract for clarification.
---
Cost to Hire a Skipper?
When booking a skippered yacht, it is important to remember that you'll have to incur extra charges for the skipper on top of the normal charter fee. The cost, in this case, usually ranges between 150 -300€, and this varies largely depending on the boat type and size, distance as well as location.
---
What to Bring?
In order to make your bareboat sailing charter as convenient as possible, there are things you might need to carry alongside the normal provisioning. Some of these items include a 12-volt DC to 110/220-Volt AC inverter with USB outlets (for charging the phone, camera, etc.), European to American-style plug adapter, iPod and audio jack cable, as well as a tablet that's loaded with Navionics chart.
Other things that might be necessary to carry are cruising and anchorage guides, local travel guide, hand towels, a book of notes, and deckhands. Also, be sure to carry a digital camera in order to document your adventures and create lasting memories.
---
Conclusion
These are just the basic facts there is to know about bareboat charters. As you can see, such a charter guarantees you total freedom on what to carry, where to, and with who. That, in essence, sets you up for a fun, adventurous, and rewarding sailing vacation with family and friends. So the next time you're chartering a vessel, you might need to consider going for a bareboat charter.
Have you already sailed a bareboat charter? If so, you are welcome to share your experiences in the comments below.
Daniella has been passionate about travel, the sea, and nature for many years. As a child, she frequently traveled throughout the Mediterranean and continued with her journeys throughout her adult life.
Her experiences have created the desire within her to share her love for traveling with other passionate and adventurers who want to discover beautiful horizons and new cultures.