When it comes to sailing trips and holidays, a lot of people appear misinformed that it requires extensive knowledge of oceanic navigation as well as operating a boat.
The comforting truth, on the contrary, is that a sailing trip can be enjoyed by complete novices as much as any sailing pro.
Almost all yacht charter companies these days provide a skippered boat with a crew in addition to regular bareboat charters.
In other words, you can enjoy the freedom of being all by yourself in the serene blue ocean without any stress and responsibility.
In fact, in my early experiences on charter boats, I almost always had professional and experienced skippers in charge of navigation and operation. Even now, I often go on sailing holidays with a skipper on a yacht.
In this article, you can learn all about the benefits of hiring a skippered boat, tips to hire a professional and experienced captain, what you can legitimately expect from the skipper during your sailing trip as well as other relevant information.
---
Responsibilities of the Skipper
The primary reason for chartering a skippered boat is to hand over the navigation and operation of the yacht to someone who has the necessary experience and knowledge.
In the case of your skipper, you can expect him to ensure the safe passage of the boat through responsible boat handling and safe seamanship.
In the case of a fully crewed yacht, the responsibilities of the skipper include making sure the crew understand and carry out their roles and duties.
The skipper is expected to maintain proper coordination among the crew.
To sum up, the tasks and responsibilities of a skipper are both technical and interpersonal. Apart from operating the boat and navigating it expertly, he should also ensure that the crew is obeying his command dutifully.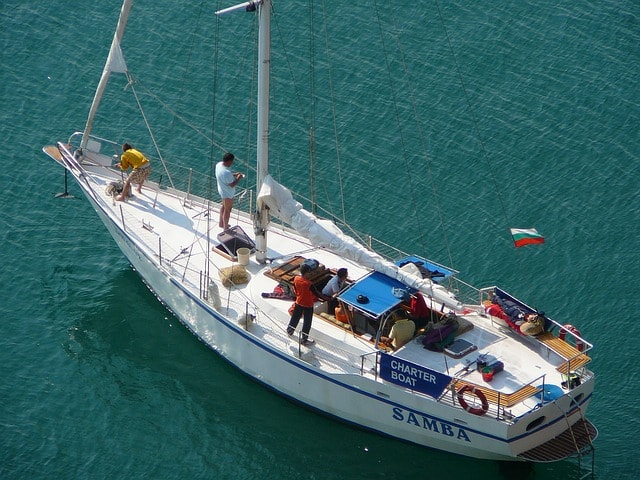 Who Should Choose the Option of a Skippered Yacht?
People with no or little sailing experience would have to choose the services of a professional and experienced skipper to make their trip a success.
Skippered yachts are perfect for those who do not possess a sailor's license but want to partake in the fun of a sailing holiday.
Also, if you are part of a large group of friends and family, and want to leave the responsibility of sailing to the skipper to enjoy the trip in a stress-free manner, then you should certainly consider a skippered boat.
A skippered boat is also ideal for people who want to sharpen their sailing skill under the watchful eye of an experienced and professional sailor.
Even experienced sailors can benefit from professionally skippered boats if you want to partake in regattas and require that extra bit of help and professional knowledge.
---
Planning Your Itinerary With the Skipper
One of the best advantages of having a skippered boat comes from the help you would get in planning your sailing itinerary.
The skippers on particular routes have extensive knowledge of the best locations, coves, inlets, and beaches that you and your friends would enjoy during the trip.
They can help you plan the sailing trip in a way that makes it possible for you to see and experience the most during your trip.
Also, skippers are intimately aware of the prevailing weather conditions and may help you tweak your itinerary in such a way that adverse weather does not mar your holiday.
Last, but not the least, skippers know the best and cheapest places to moor the boat so that you do not spend extra at expensive marinas.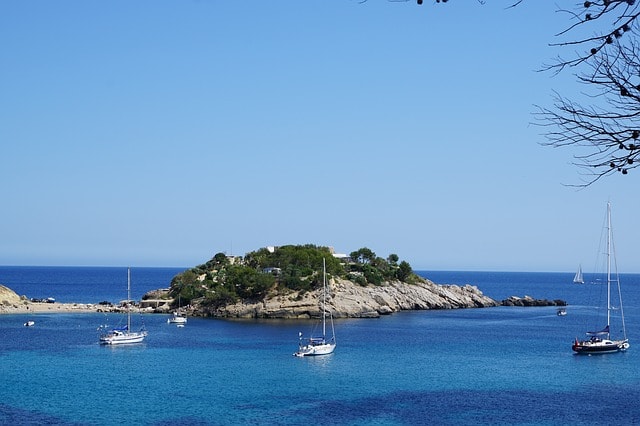 Does the Yacht Charter Price Include in Skipper's Fees?
Yacht charter companies do not include the fees payable to a skipper when you lease their boats.
The fees commanded by the skipper is typically done at the base office, while the invoice for the same is generated and handed over to you after the completion of the trip.
The yacht charter companies only advertise the cost of hiring their boat, without the crew, complements, and skipper, on their brochures and websites.
---
 Accommodation for Skipper Aboard the Boat
It is required that you reserve one of the cabins for skipper and his crew to rest and sleep in during your sailing trip.
Typically, a lot of boats have a special version for charter companies featuring extra cabins so that more people can be accommodated on the boat.
It is not required that you reserve the stateroom or other luxurious cabins for the crew. Typically, yachts come with a dedicated cabin for crew and feature bunk beds.
---
Who is Responsible for Skipper's Meals?
It is customary that skippers be provided meals along with the crew by the chartering party. There is no requirement that the food should be fancy or gourmet quality, and the crew and skipper would typically eat whatever you serve.
During your trip ashore in the middle of your sailing holiday, it is considered nice to take the skipper to restaurants along with you.
However, there is no such requirement or custom, and you may just hand him enough cash for a meal at the local fast food joint.
---
Do's and Don'ts for Skipper on Board the Yacht
As mentioned above, the primary role of the skipper on board the boat is to ensure a safe and enjoyable trip for everyone.
This means taking care of the technical aspects of sailing, including the correct deployment of mast and sails, safe moorings, checking the weather conditions, guiding the crew, and advise on the route.
The skipper, however, is not obligated to take the route preferred by you if they deem it dangerous due to any reason, including weather.
Similarly, you should not expect the skipper to perform menial tasks such as cleaning.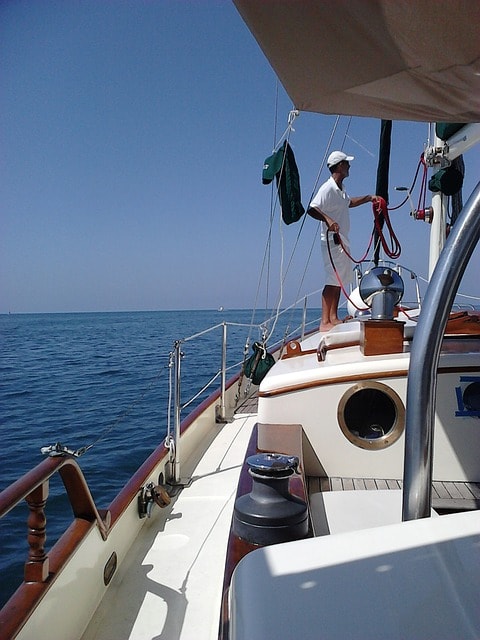 Cost of Hiring a Skipper
The cost of hiring a skipper dependent on some factors including his professional experience, the region you are sailing in, and the sailing season.
On an average, you should expect to pay between Euro 90 to 150 for each day of your sailing trip.
---
How to Tip the Skipper?
It is customary to tip the skipper at the end of the sailing trip. Typically, the tip works out to 10 percent of his total sailing fee.
However, if you liked his services and recommendations, then you may tip generously. The skipper will certainly appreciate it.
---
Advantages of Hiring a Skipper
Probably the best part of having a skippered boat is that it allows you to get the most out of your sailing holiday.
In my personal experience, I have noticed that the presence of a professional and experienced skipper enabled us to plan our itinerary better.
Many times, the skipper's intimate knowledge of the local coastline and weather helped us see places that we did not expect and avoid rough weather.
Skippers know the best places to eat during your trips ashore and have their own local sources to recommend the best places to see and visit.
Also, you can truly enjoy a stress-free and blissful holiday with your friends and family safe in the knowledge that your boat is in capable hands.
In Conclusion
Skippered boats are probably a perfect way to introduce the joy of sailing holidays to those who have not experienced it before.
Even among those with sufficient sailing experience, there are a lot of benefits to having an experienced skipper in charge of the yacht.
There is no doubt that an experienced sailor would help you get more out of your holiday in every sense of the term. While it may be slightly costlier than bareboat charters, a skippered boat is certainly worth its price.
Need a skipper on your boat? Send your inquiry now, and you'll receive a free skippered yacht charter quote!
Want to Know More Tips?
Sign up to Cruising Sea newsletter to receive every two weeks the latest post straight to your inbox!
Have you already hired a skipper? If so, what was your experience? Please feel free to share it by leaving a comment just below, I'll be glad to hear your feedback:)
Daniella has been passionate about travel, the sea, and nature for many years. As a child, she frequently traveled throughout the Mediterranean and continued with her journeys throughout her adult life.
Her experiences have created the desire within her to share her love for traveling with other passionate and adventurers who want to discover beautiful horizons and new cultures.