For many travelers, bareboating in Greece can be overwhelming because there are so many sailing grounds to explore, and plenty of things to do, even for experienced sailors.
If you are looking at bareboating in Greece and you are a little confused about choosing the right spots to sail, where to do some nice excursions, which areas that provide good water sports, such as swimming, diving, windsurfer, and many others. Having some information would be very helpful to start this wonderful adventure.
Why Choose the Ionian Sea?
Everything is a question of personal choice, but if you want to sail in an area that is easy to handle and more protected, then you should sail throughout the Ionian Islands.
The Best Places to Anchor!
Corfu is situated on the north near Albania coast and Epirus is an ideal place to start your sailing trip. You will discover lovely deserted bays with plenty of taverns on the waterside. It's a beautiful place to stop and enjoy having a good meal to fill up your batteries and continue your trip with plenty of power to sail to Paxos.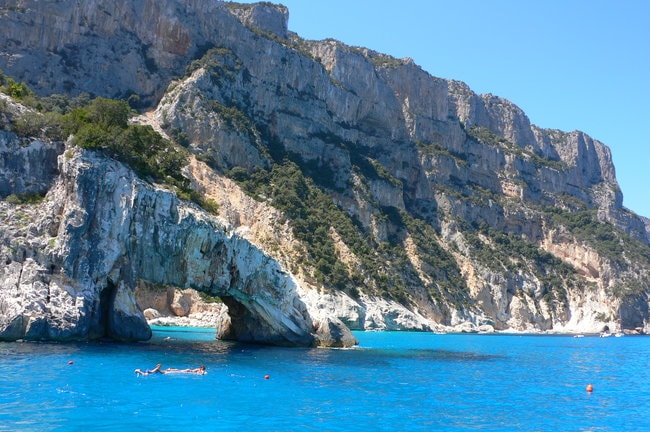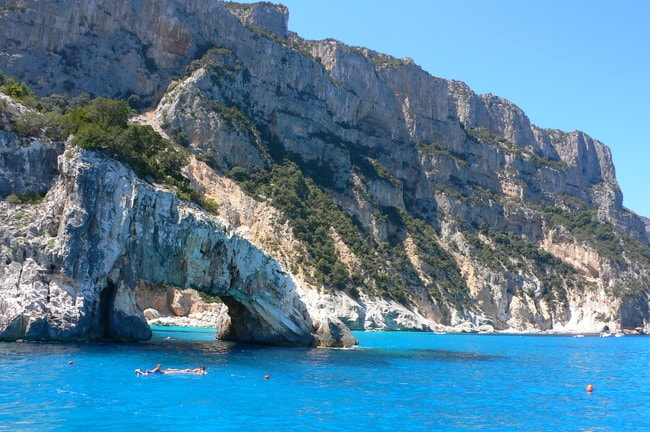 Paxos
Paxos is one of the most beautiful islands in the Ionian Sea in Greece, with a lovely intimate harbor surrounded by plenty of tiny islets. This island is very popular and full of tourists which a big part of them are Italians.
Anchorage

After Paxos, you can sail to Antipaxos where you'll find some beautiful anchorages along sandy beaches. Antipaxos is well renowned for its delicious wine and for its beautiful anchorages, which by the way are not suitable to stop at night, only if the weather permits you to do so.

Great place for the overnight!

On the other side, you'll find Sivota islands, it's a wonderful area to sail to enjoy all kinds of watersport, and it's a great place for an overnight stop.
---
Start From Lefkas in Southern Ionian Islands!
If your choice is to sail in the southern Ionian Islands, then the best place to start your sailing trip is from Lefkas. This town is pleasant with its pedestrian street filled with shops and cafes. If you visit Lefkas, don't forget to explore the Frankish fortress and the famous monastery of Faneromeni which offer spectacular views of Lefkas town.

The Real Greek Atmosphere!
From Lefkas sail up to Meganissi where you'll feel the real Greek atmosphere, it's a beautiful place to relax and to do some activities, like bicycle and promenades around this beautiful island.
---
Ithaca, Plenty of Things to Do!
Then, Continue sailing to Ithaca, it is a lovely place to sail and to explore. There are plenty of coves, hidden bays, spectacular architecture and plenty of cafes and taverns around its tiny beautiful harbor.
---
Hiking in Kefalonia!
You must sail to Kefalonia, which is the largest island of the Ionian, there you'll find stunning beaches, plenty of sandy coves, impressive mountains, and beautiful valleys.

Great Sailing in Kastos!
If you have the time, sail to Kastos, this place is just perfect for watersport with spectacular views from the windmill on all the village filled with taverns and beautiful little stone houses.
Kalamons, Full of Charm!
Your next stop will be in Kalamons, once you get there you will find it very difficult to leave this incredible island with plenty of charm. The water is clear, transparent, and warm. This is the perfect place to relax and to let yourself get carried away by your dreams.
Venture in the Dodecanese!
If you are more experimented and prefer to have a sailing trip a little more agitated, then you can venture and sail in the Dodecanese, where the wind is stronger. From the months of June to September the wind is generally 4-6 and sometimes can reach force 7 "Meltemi" but usually calm down in October. The ideal place to start the trip is from Kos Island, which is located near the international airport. You can sail to many beautiful islands, but remember that the wind is stronger, especially in Kalymnos, Nissyros, Astypalea, Ikaria, Tilos, Astypalea and Karpathos.

Get Some Rest in Pserimos!
Sail to Pserimos which is a beautiful small island to visit, located between Kalymnos and Kos with only 130 inhabitants. There you will find some lovely beaches with some taverns; it's a very nice place to unwind. I wouldn't suggest anchoring for the night in this island because it is a very busy quay during the summer.
Lipsi, All in One Place!
On the way you can stop in Lipsi , it's a very small island with plenty of olive trees, some pristine beaches, wine's plantation, beautiful castle, and impressive chapels. It's a wonderful place to make some excursions around and enjoy watersport. There are some great anchorages if you plan to stay for the night, and the ambiance is relaxing.
Arki, the Intimate Tiny Island!
About three miles of Lipsi just on the way, you'll find Arki, it's a very small island with only 47 inhabitants. If you like animals, then you'll love this island because most of the inhabitants mainly raise animals.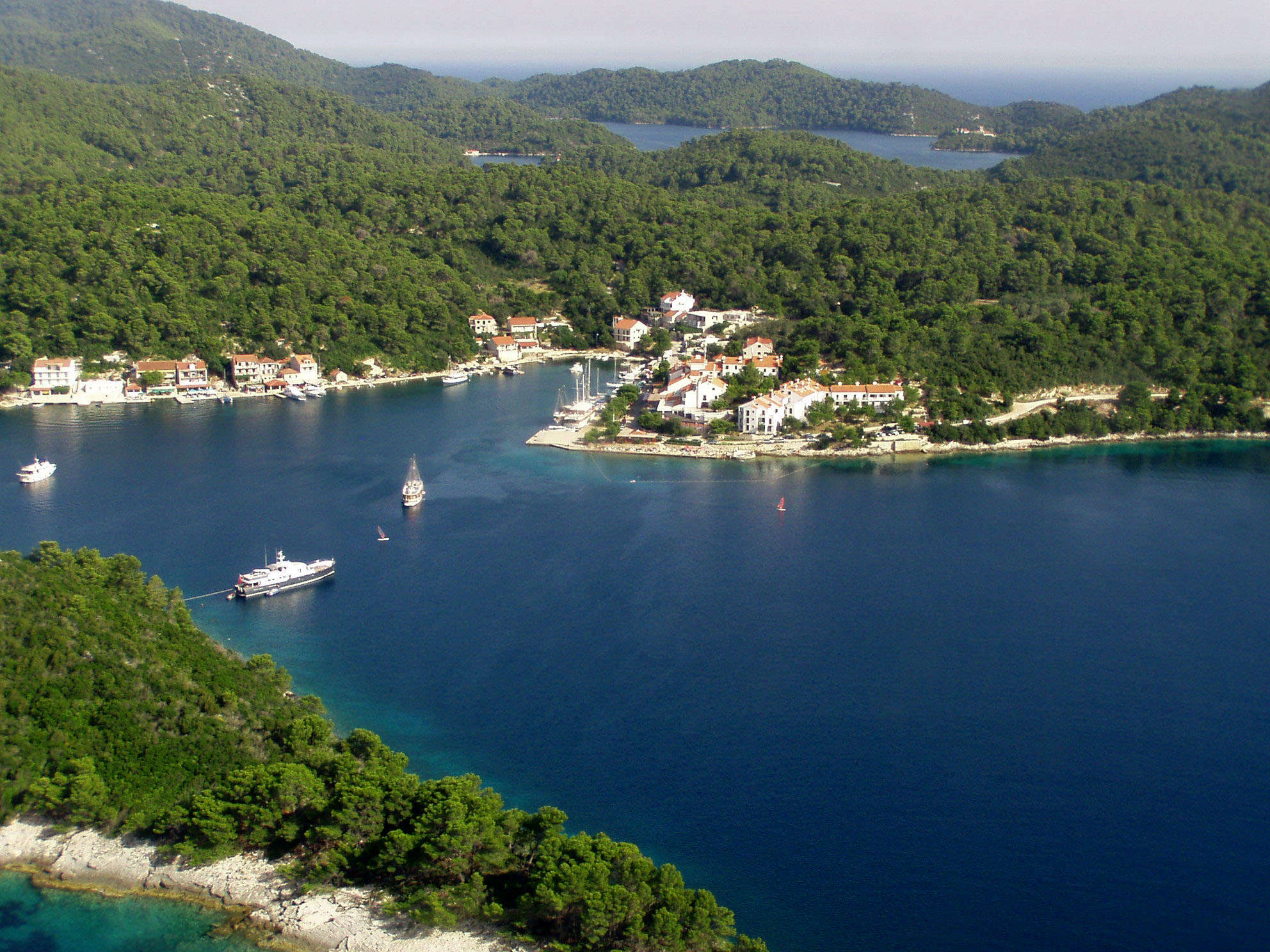 Patmos and its Famous Monastery of Saint John!
Samos is a perfect place to sail, it is much calmer and it makes it much easier to manipulate the boat. If you are in Samos, then you can easily sail to Patmos one of the most religious places in Greece due to its renowned monastery of Saint John. You can also visit the historic center of Chora and the Apocalypse caves. This island is beautiful with stunning intimate beaches, caves and wonderful bays. For the anchorage, it's preferable to anchor at Petra Bay or Ormos Petra, you'll be more protected from the SE.
Which License Do You Need in Greece?
Before you go on a trip, make sure to take with you an international certificate (ICC). If you possess an ASA 104, these certificates are not admitted anymore, but it will be very easy for you to convert the old certificate (ASA) to a new one (ICC).
Take Your Precautions!
When you'll be packing, think about taking good shoes, some sweaters, rain gear, some warm clothes because sometimes the weather can change, we never know, anyway, take your precautions.
What About the Fuel?
For the fuel, is the same principle as if you rent a car, you'll have to pay for the fuel that you use. Generally, you will receive the boat with a full tank, and you will have to return it full.
How much fuel you are going to use? Well, that will depend on the size of the yacht and on your itinerary.
What to Take in Extra?
Don't forget to bring with you a lot of fresh water, extra food, and fuel. It's always good to be reassured!
Conclusion
Greece is the jewel of the Mediterranean, there are so many beautiful places to discover and visit, and then perhaps you might consider organizing a boat trip for a minimum of two weeks, that way you won't stress knowing that the journey will soon end.
Get Your Free bareboat Charter Quote Now
Have you already bareboat yacht charter in Greece? Let me know just in the comments below.
Daniella has been passionate about travel, the sea, and nature for many years. As a child, she frequently traveled throughout the Mediterranean and continued with her journeys throughout her adult life.
Her experiences have created the desire within her to share her love for traveling with other passionate and adventurers who want to discover beautiful horizons and new cultures.