About the BVI
The British Virgin Islands (BVI) is a destination that's coveted by casual holidaymakers and sailors alike. The islands, which total up 50, offer unimaginable holiday opportunities for anyone willing to let loose and explore this engrossing part of the Caribbean.
If you are an enthusiastic sailor, you'll love BVI the more. From the consistent winds to the crystal-clear turquoise waters and isolated beaches through to the countless shipwrecks and numerous beach party towns, there literally everything in these islands that can make your holiday tick.
In this comprehensive BVI yacht charter guide, you'll discover the numerous destinations in the region, talk about the amazing activities to engage in and give insights on the weather and what to expect.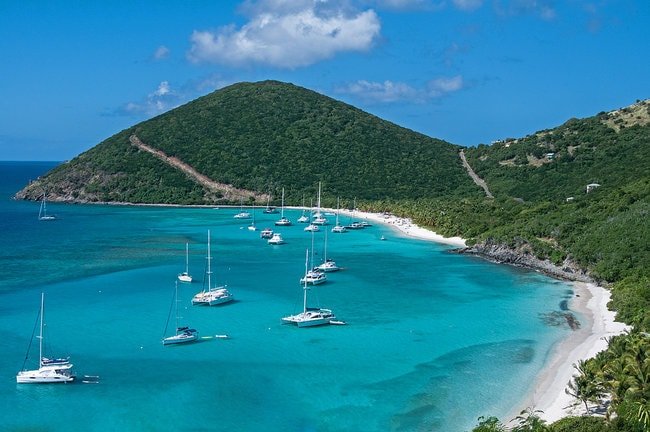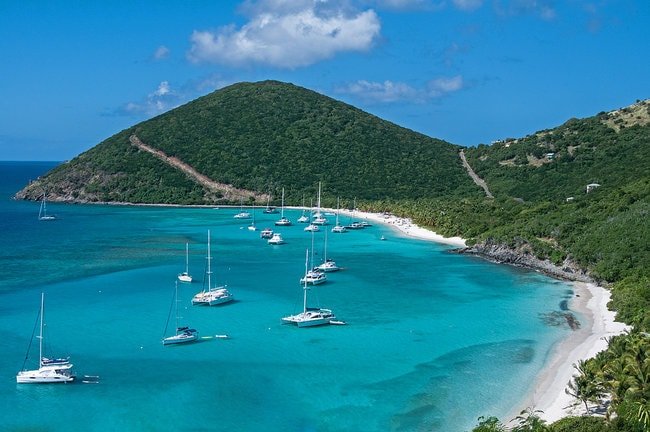 BVI Climate
The BVI, just like the rest of the Caribbean islands, experiences a hot tropical climate throughout the year. There are little noticeable changes in between seasons here. That means you can charter a yacht at any time of the year and still enjoy good sunshine, pleasantly warm temperatures, and soothing breezes.
The summer season in the BVI runs from June to November, where average temperatures hover around 89F (32C) with the sea recording about 82F (28C). Winds at this time are southeasterly ranging between 10 and 20 knots.
Winter, on the other hand, begins in December and stretches all the way to May. At this time, the average temperature is around 86F (30C) but nights tend to be cooler with temperatures going as low as 68F (20C). The seas are also warm in winter with temperatures of about 78F (26C). The winds recorded are easterly and northeasterly, ranging between 15 an 25 knots.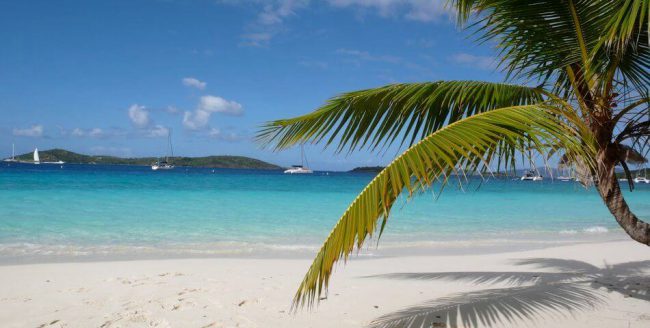 Best Time to Sail In BVI
The period between mid-December and late April is BVI's high-season. This is typically when North American and indeed European charter guests hit the island in numbers to escape the cold at home.
This can be a great time to charter a yacht if you love the excitement of sailing in crowds, fancy beach parties and/or would like to join in the many festivities around.
If you're chartering on a budget though or seeking some privacy, then the period between early June and mid-November would be the most ideal to visit. At this time, most beaches are deserted and a huge number of yacht charters are discounted.
---
Types of Yachts
There are many types of vessels you can charter in the BVI, depending on your preferences and holiday expectations. But here are three main options you can consider:
Catamarans
A private catamaran is an absolute favorite if you're looking forward to exploring the uninhabited and somewhat unspoiled BVI islets in great comfort, stability, and style. With the catamaran at your disposal, you can seamlessly hop from one island to the next as you take advantage of the numerous diving areas and spend time in the ever vibrant waterfront bars and restaurants along the way.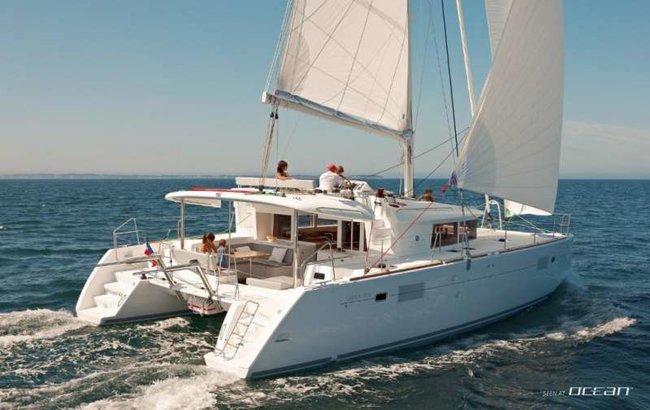 Sailing Yachts
A sailing yacht typically offers its charterers an unsurpassed amount of serenity and eco-friendliness that make the cruising experience feel authentic. There are many private sailing yachts in the BVI, which you can charter for a tranquil yet adventurous cruising along its mostly deserted islands and lush green vistas. These vessels not only come with ancient-like wooden decks for basking but also have exquisitely decorated stateroom where
you can retreat to after a somewhat exciting day.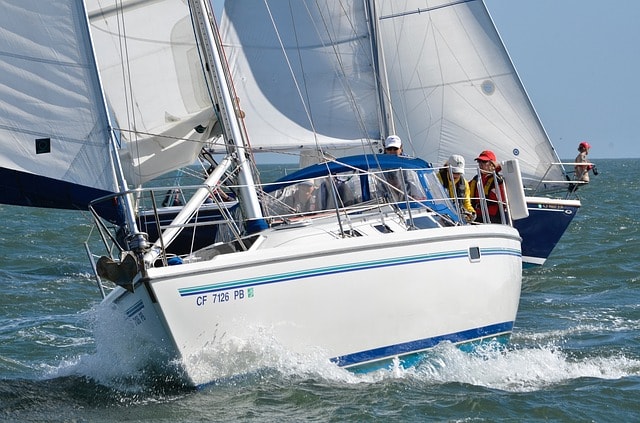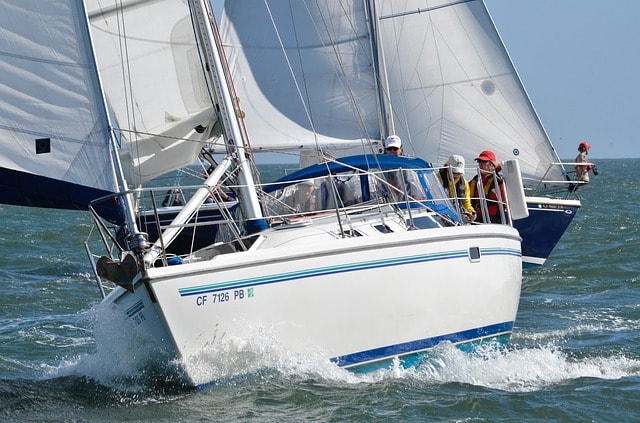 Motor yachts
If all you want for your holiday is to hop from one island to the other with speed and in utmost comfort and unbounded opulence, then a luxury yacht charter would make a perfect choice for you. This type of yacht will allow you to bask on a spacious deck, get your adrenaline-pumping in the water with the numerous water toys onboard and relax and make use of the hotel-like amenities while on the move.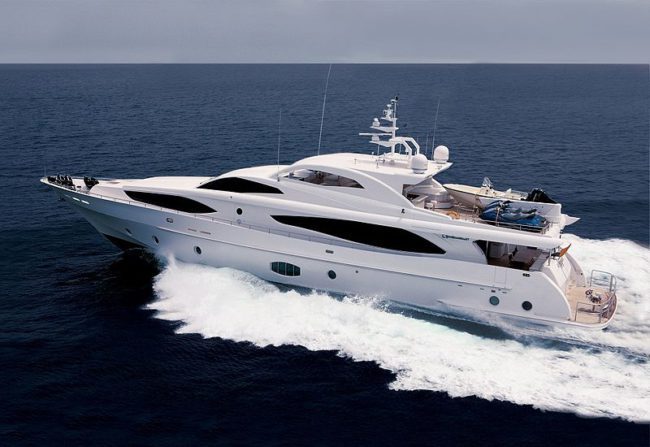 Types of Charter
In the BVI, there are two main charter options you can choose from: Bareboat and Crewed Yacht charter. Here is what to expect from these options:
Bareboat Charter
Chartering a bareboat is the way to go if you're an experienced sailor or would simply want to take the adventure spirit to a new level. The beauty with bareboat is that you can go wherever you want, when you want and how you want. Since you're the one on the helm and in control of the entire experience, you can launch into BVI's hidden and somewhat unexplored treasures, soak into the beauty around before heading ashore to unwind and sample some of the best local cuisines. That's the freedom that comes with a bareboat.
Crewed Charter
There is a huge amount of convenience that always comes with a crewed charter. Aside from having a captain or skipper on the helm, you'll have many other hands doing other tasks like preparing delicious meals, serving drinks, checking the engine and taking care of all the cleaning onboard. This frees you from the many taxing activities involved in running a yacht, so you can concentrate more on having fun onboard and making the most of every destination you stop by.
Get a Free Yacht Charter Quote
---
Activities to Do
If you're visiting BVI for the first time and have to the ideal of the activities to include in your itinerary, then we can give you some refreshing ideas. Below is a list of the must-do activities in the islands, which we believe will be fun, engaging and memorable:
The Bath
The Baths, with its massive granite boulders, is the centerpiece of Virgin Gorda beach's north shore. The area is endowed with natural, hidden warm water pools that are beautifully tucked behind the rocks. Here, you can indulge in a range of activities including snorkeling, swimming and relaxing in bathtub-like warm waters.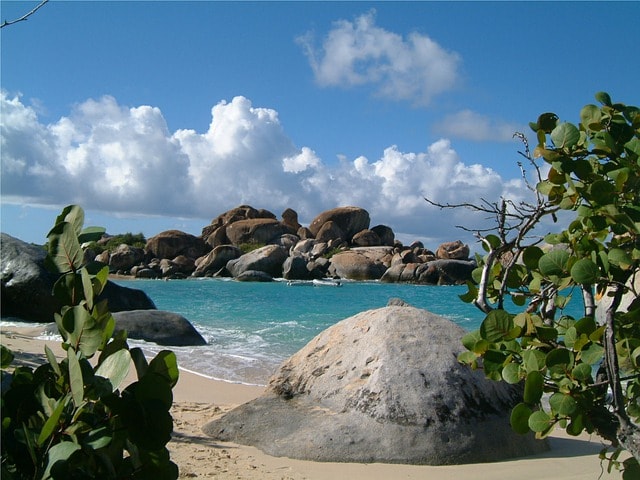 The Caves
Sitting on Norman Island, The Caves are no doubt a snorkelers' paradise. The waters around the caves are known for the massive school of fish, turtles and other marine life that lie within. Tales of the sunken treasure also abound here. So, it is a great spot to visit if you want to dip into the water or learn a thing or two about the history touching on the caves.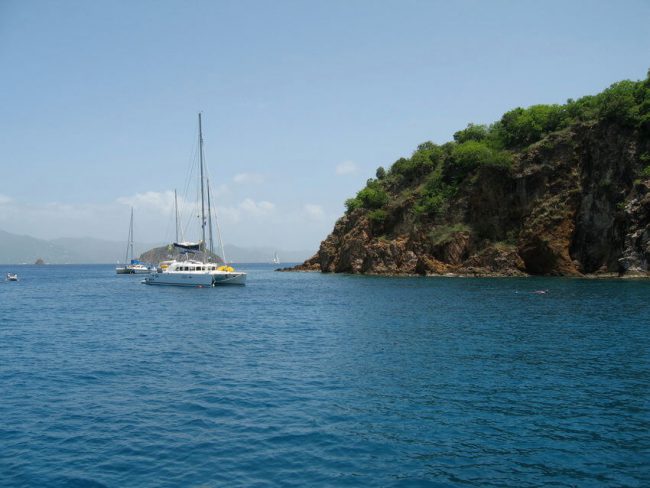 Wreck of the Rhone
Located in Salt Island, Wreck of Rhone is one of the truly magnificent diving destinations in BVI you should never miss. The 310-foot and twin-masted steamer sunk during a violent hurricane in 1867. The site where the wreck lies is a National Park and is among the few unique spots in the Caribbean that have beckoned explorers and divers for decades. It is located in fairly shallow waters, so you shouldn't be afraid to dive down and witness the monumental wreck firsthand.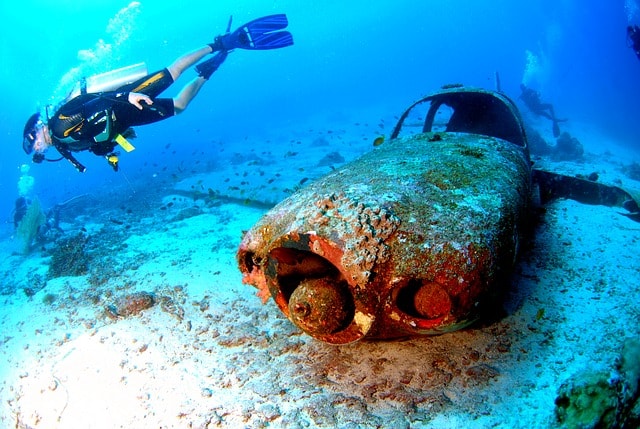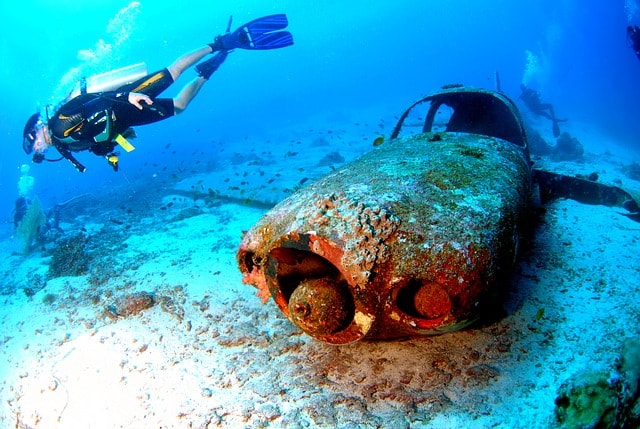 Deadman's Beach
This crescent-shaped beach on Peter Island is as relaxing as it is inviting. Here, you can lazy around as you enjoy warm breezes blowing through the palms and/or get lost in the incredible views of the Caribbean. The serene environment in Deadman's Beach is perfect for an afternoon's escape.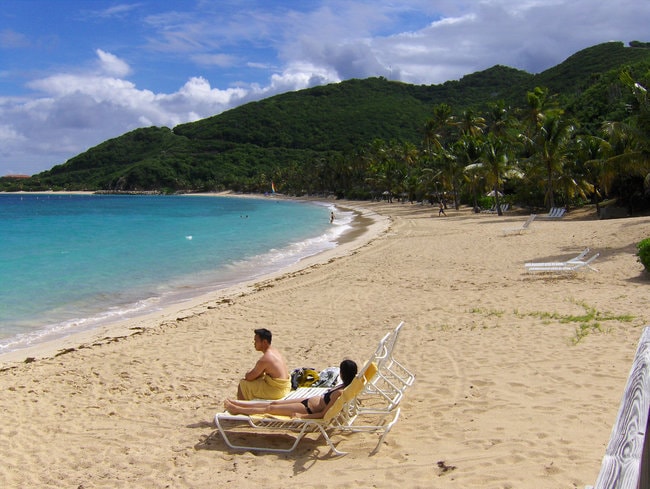 Sandy Spit
Located midway between Sandy Cay and Green Cay, Sandy Spit is a tiny, natural castaway island that can only be accessed by yacht. Though it features on top of the list of the most deserted beaches in the Caribbean, it still offers engrossing natural views, warm turquoise waters for swimming and ideal grounds for sunbathing.
Gorda Peak
Gorda Peak is the highest and most exciting point to go to Virgin Gorda Island. Rising 1,370 feet tall, the peak offers world-class views of the jungle below as well as the expansive Caribbean. The mountain is under the Gorda Peak National Park. Here, there are many great opportunities to hike up the trails as you have fun and enjoy the stunning views of the area around.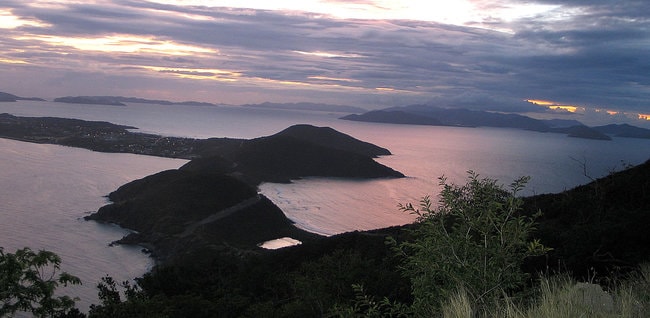 Bubbly Pool
The Bubbly Pool on Jost Van Dyke is as natural as it is wondrous. The pool lies in between rock formations just off the shore and there's water rushing in every time there is a high tide. Just as the name suggests, water in this pool bubbles and that creates something like a natural Jacuzzi.
---
Best Beach Bars
Soggy Dollar
Located in White Bay on Jost Van Dyke, Soggy Dollar is an iconic beach bar that's popular for its afternoon cocktails. Its signature cocktail is Painkiller, a blend of premium rum, pineapple, coconut cream and orange juice, topped with freshly-ground Grenadine nutmeg. You can lazy around as you enjoy a punchy cocktail, swim in the nearby waters or simply lounge in a hammock under the palms.
Foxy's
Founded by Foxy Callwood, Foxy's is a world-class bar located in Jost Van Dyke. The bar is known for its distinctively vibrant character, an established on-site brewery as well as its superbly unique décor. Inside the pub, you'll find hats, t-shirts, bandanas and even underwear hang as decorations. The drinks here are as fresh and extremely tasty as they come.
Willy T
Willy T is a perfect stopover bar for any visitor in the BVI who wants to grab a drink and enjoy it like a pirate. The floating bar is located in Great Harbor on Peter Island and is a popular spot for charter guests wanting to experience a unique drinking experience.
Bomba's Shack
The once vibrant bar in Apple Bay, Tortola, infamous for its thrilling full-moon parties, electric music, and dance-filled parties was swept away by Hurricane Irma. One of the bar's cocktails that can never be forgotten is the Midnight Tea, which featured a secret recipe of rum combined with juices and local mushrooms. The drink was believed to be psychotropic. Though Bomba is yet to re-open, you can only pray that you find it by the time you are
visiting.
Quito's Gazebo
Founded by Quito Rymer (a reggae musician), Quito's is and has always been a favorite spot for reggae fans. The bar and restaurant are famous for throwing lively reggae parties for the better part of the week, with Quito also performing solo a couple of nights in between the week.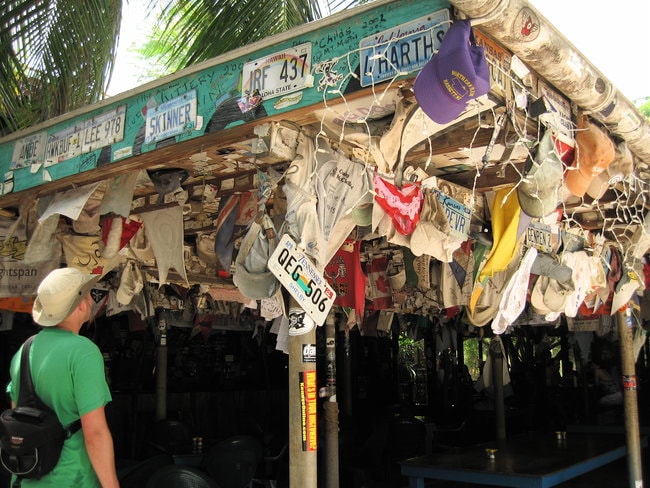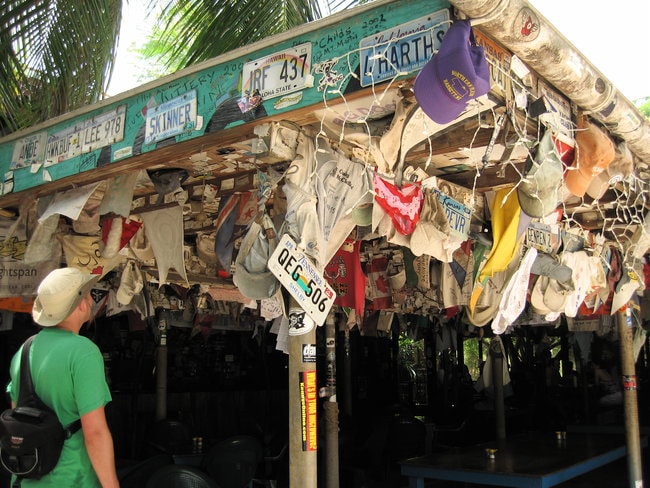 ---
Things to Do
Water Sports
With the BVI's warm turquoise waters and the many shipwrecks scattered across the islands, you can never miss an opportunity to snorkel, dive and/or swim here. Surfing, kiteboarding, and hiking can also make up your holiday here. The fortunate thing is you'll have all the watersports equipment aboard your chartered vessel and if not, you can always hire from local resorts or providers.
Horse Riding
There's no better way to enjoy BVI's amazing scenery than getting on the horseback and riding across the islands' lush forest trails, hills or mountains. Though horse riding is a not-so-popular sport here, you can always find one or two centers in the region where you can hire a horse for trail riding or simply take lessons on how to ride one.
Zip Lining
Zip lining is one of those thrilling activities you must engage in, especially while on a stopover in Tortola, BVI. Aside from enjoying the thrill of riding from one end of an island to the next, you'll get to enjoy the beautiful views around as you ride along.
Hiking
Most of the islands in BVI are forested and feature mountainous landscapes. That's what exactly makes great hiking spots. There are many hiking and walking trails you can take advantage of in places like Norman Island, Peter Island, Salt Island, Guana Island, Jost Van Dyke and more.
Fishing
BVI waters are endowed with a huge variety of fish and if you're a seasoned angler, you can dip in your reel and see whether you can catch the biggest of them all. Fishing is something that's done here both as a commercial activity and as a sport. So if you're interested in getting sporty about fishing, you are free to give it a try in the various islands around.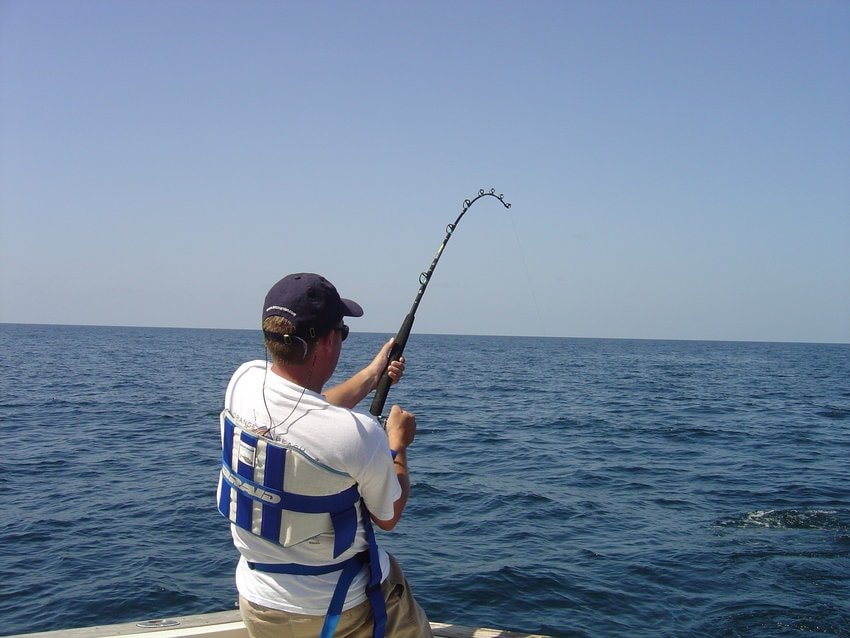 Most Popular Spots
Tortola
Tortola is the largest of the islands in the BVI archipelago and the most populated too. It's also the most common departure point for boat charters. Road Town, which is accessible by ferry from the Virgin Islands neighboring the US or by bridge from the nearby airport, is the main port.
Tortola boasts of a range of spectacular beaches, with quiet coves and powder-soft white sandy bays (which are everyone's favorite) located along the northern side of the island. Just a few miles from the island lies protected bays such as Brandywine Bay, Brewer's Bay, Cane Garden, and Smuggler's Cove. Here, there are lots of activities to engage in including snorkeling, swimming and/or lazing under the many swaying coconut palms.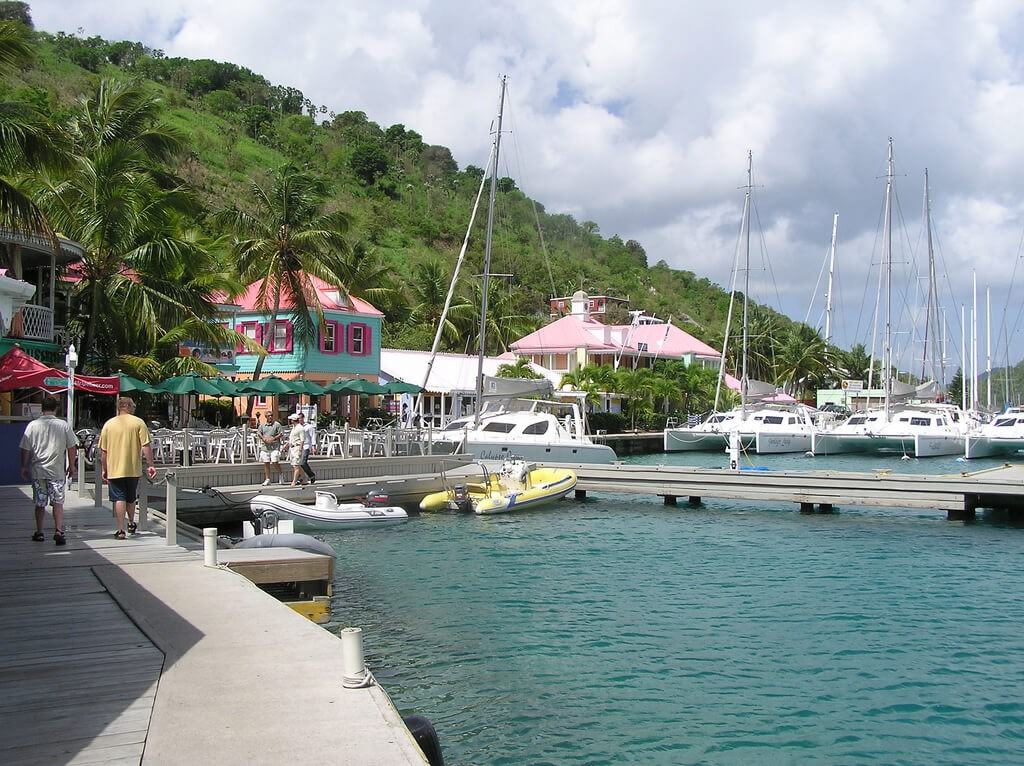 Jost Van Dyke
Jost Van Dyke is a laid-back island that's mostly referred to as barefoot island'. It is well known for its casual lifestyle, fine beaches, protected anchorages, lobster feats as well as beachfront restaurants and bars. The island is home to the renowned Foxy's Bar & Restaurant and the iconic Soggy Dollar Bar.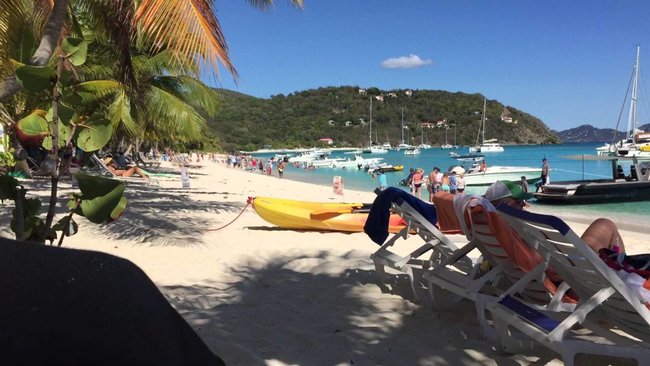 Virgin Gorda
This third largest island of the BVI has a number of sublime destinations that should never be missed by visitors. The main attraction on this island is The Baths that offers incredible swimming and snorkeling opportunities. Crystal clear sea, deserted beaches, warm temperatures, and engrossing sceneries are also part of the island. If you're all about spontaneous adventure, then Virgin Gorda could just be a perfect place to spend more of your time during your charter.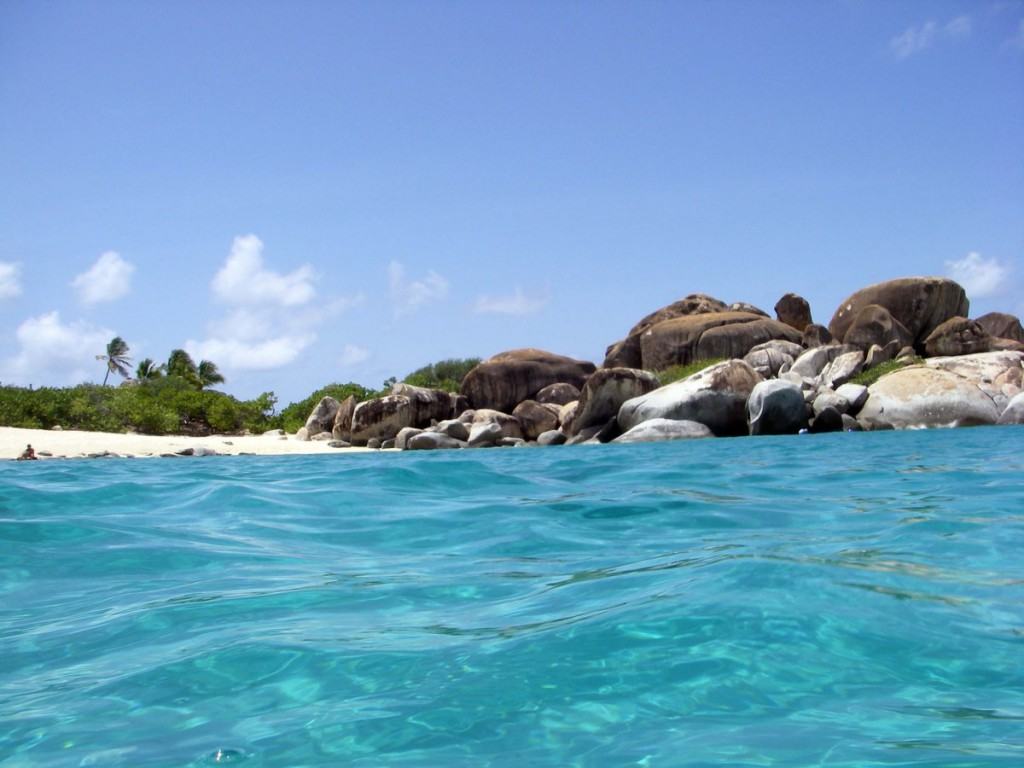 Anegada
Located 14 miles north of Virgin Gorda, Anegada is the second largest among the British Virgin Islands. The island is made from coral, unlike others that are formed by volcanic rocks. The main highlight of Anegada is its amazing sandy beaches, tranquil atmosphere and the numerous beachfront barbeques.
Scuba diving is a popular watersport activity because of the numerous historic shipwrecks found on the reefs. The island is also home to a spectacular variety of wildlife including turtles, pelicans, and endangered Anegada iguana & flamingos.
If you want to enjoy good food (especially roasted lobsters) and lots of beach fun, this is the place to be. Anegada is simply unforgettable.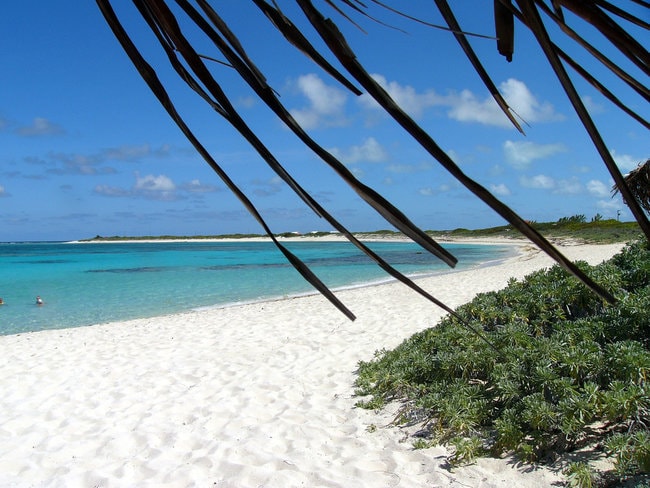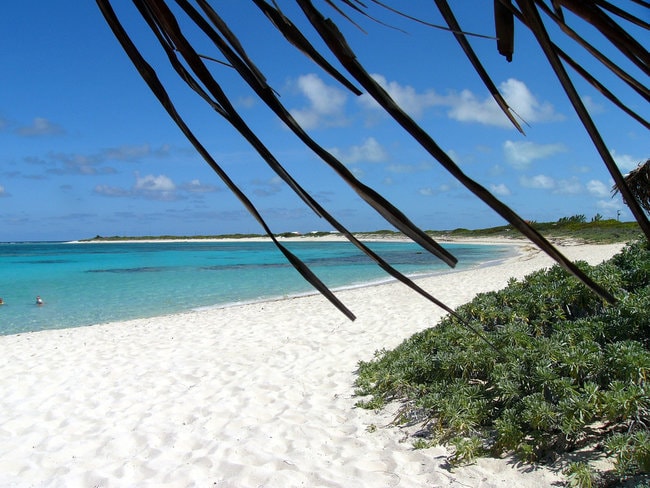 Norman Island
Located on the southern tip of the BVI archipelago, Norman Island is a private island that's home to The Caves snorkeling site and The Pirates Bright bar & restaurant. The island is reputed for being the inspiration behind the novel Treasure Island by Louis Stevenson. Here, there are lots of fun water sports activities to engage in, abundant marine life to explore and several historical facts to learn.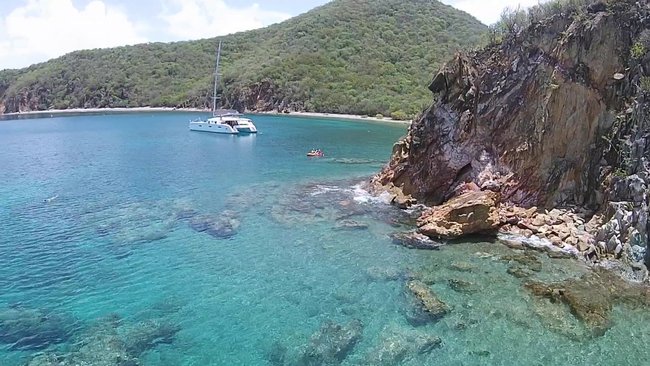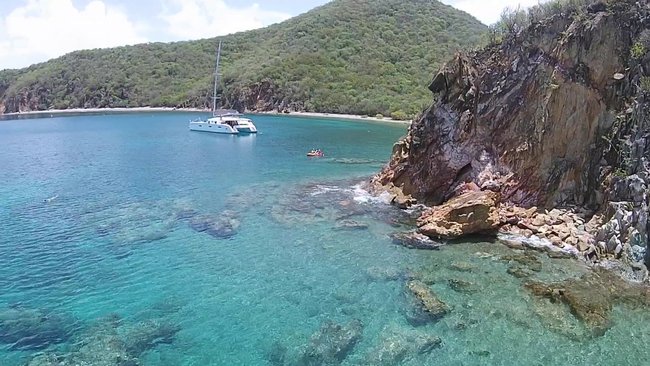 Peter Island
Situated 5 miles southwest from Road Town, Peter Island is a 720-hectare private island with a resort that boasts of powder-white sand beaches, a luxurious spa, dive shop, and numerous tennis courts. There are also great opportunities for hiking, biking and relaxing under the pal-lined beaches. The hotel within the resort serves many delectable dishes including Caribbean-inspired delicacies as well as international cuisines. So, it is quite a rewarding experience to be on the island.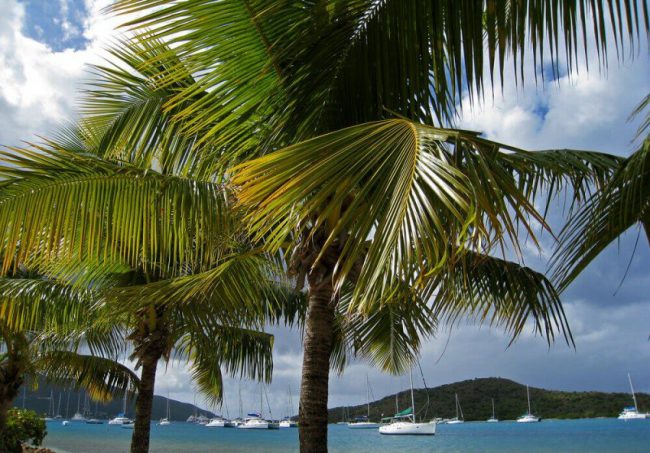 Salt Island
Salt Island, which is named after its salt ponds, is located just 4.7 miles southeast of Road Town, Tortola. The island is known for the RMS Rhone wreck, a Royal Mail packet steamer that sunk in 1897. It is a perfect spot to visit if you would like to dive and get a closer view of the massive wreck and if need be taken pictures for future remembrance.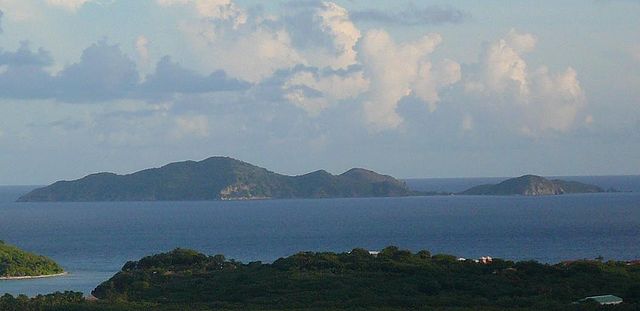 Price
The cost of chartering a vessel in the British Virgin Islands is something that's dependant on many aspects. Some of these aspects include boat type, the season of the charter, yacht age and charter period. To get more information about the available vessels for charter this coming season and their respective prices simply click here.
---
Visa
BVI recent Visa Exemption Policy allows nationals of any country where BVI visas are required, but hold US, UK or Canada Visas to enter BVI for business, tourism or work-related matters. The visas (the UK, US or Canadian) must bear at least 6 months of validity prior to the holder traveling to the British Virgin Islands.
Please take note: The exemption only applies to visits to BVI that will last 6 months or less and that affects nationals of about 93 nations (mostly in Africa and Asia).
---
How to Get There
From Europe
Take a direct flight to Saint Martin, Barbados, San Juan, Martinique or Antigua
Catch a connecting flight to Beef Island Airport
Take a local taxi (from Beef Island Airport) to Tortola
From the US
Fly to Puerto Rico or Saint Thomas
Take a direct flight connecting to Beef Island Airport from Puerto Rico
From the Beef Island Airport take a taxi to Tortola
If you go to Saint Thomas, you'll simply take a ferry across Tortola
Note: If you are in Miami, you can fly directly to Beef Island airport.
From the UK
Fly directly to Puerto Rico or Antigua
Catch a connecting flight to the Beef Island Airport
Take a short taxi ride across to Tortola, just over Queen Elizabeth Bridge
---
Conclusion
This is all there is to know about chartering a vessel in the British Virgin Islands( BVI) and the many places to visit and the numerous activities to engage in while on your sailing tour. With all this info at your disposal, you can hopefully make the right decision and get a chance to enjoy an adventurous, fruitful and memorable holiday on this side of the Caribbean. 
 Have you chartered a yacht in the BVI? If so, feel free to share your experience in the comments below.
Daniella has been passionate about travel, the sea, and nature for many years. As a child, she frequently traveled throughout the Mediterranean and continued with her journeys throughout her adult life.
Her experiences have created the desire within her to share her love for traveling with other passionate and adventurers who want to discover beautiful horizons and new cultures.