The Cinque Terre Day Trip from Florence with Optional Hiking is the best way to see old-world Italy. The tour guides are knowledgeable and professional, the Cinque Terre National Park is open for business, the boat ride along the Riviera is breathtaking, and there is plenty of time to explore the villages on foot.
There's quite a bit of walking. As such, people with walking difficulties and back problems are bound to struggle. The trip isn't wheelchair friendly either. But public transportation is within easy reach.
---
Important Information

Duration: (Approx) 12 hours

Language: English

Maximum Passengers: 25
Overview
The Cinque Terre Day Tour is designed to introduce visitors to the Cinque Terre region with its charming villages and rugged landscape. There are UNESCO-listed sights to explore, areas inaccessible by car that will give your body quite the workout and a hassle-free adventure on the Riviera.
The trip lasts 12 hours which is more than enough time to immerse yourself in the Cinque Terre's glorious coastal views, not to mention the old-world atmosphere of the idyllic fishing villages.
---
What to Expect
You will leave Florence by coach. The tour guide will regale you with stories of the region's history, educating you on the adventures of notable figures like Puccini. Once your journey on the road ends, you will hike to Corniglia.
It is in Corniglia that you will catch your breath and refuel. There are plenty of spectacular views to keep you entertained. Another hike will take you past terraces of olive groves to Vernazza. At Monterosso, you will visit the beaches and wine shops.
Finally, you will undertake a boat ride to a village with candy-colored houses. Another hike will take you to Manarola from where a coach ride to the city will end your trip. Expect to spend more than an hour on foot.
---
Best Time to Do the Tour
You should take the tour in September and October. Summer is already gone by this time and it has taken the tourists with it. As such, you can walk the empty trails in peace. The temperatures are also cooler, perfect for hiking. April and May are also great months to participate in the tour. The place is quiet and the weather is very pleasant. Avoid doing the tour at the end of June, July, and August as it is extremely hot at this time of the year.
---
Cinque Terre Itinerary
This is what you can expect from your Cinque Terre Day Trip:
1 Walkabout Tour Pick Up ( Departure)
This is the starting point, where you check-in and prepare to depart. It should take fifteen minutes. There are taxis outside the train station.
2 Borgo Storico di Manarola
This is the first stop on your journey. It takes roughly an hour. Manarola has the biggest nativity scene in the world, so it's pretty famous. The town has a tumultuous past that includes a destructive encounter with Saracen pirates, the highly sought after wine it started producing in the 1200s and the renowned Church of Lorenzo which came into being in 1338.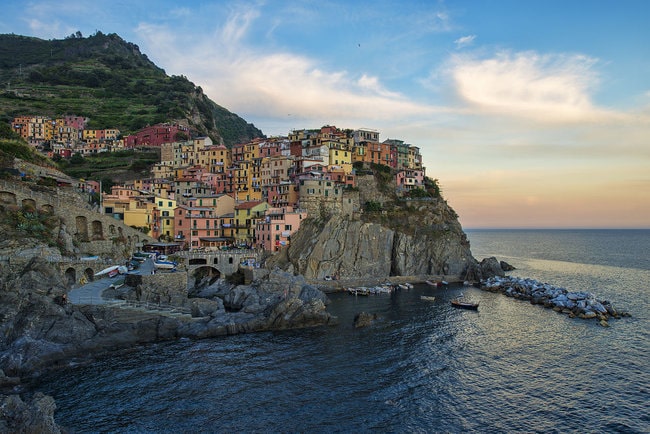 3 Borgo Storico di Corniglia
Situated on a huge spur of rock 90 meters above sea level, Corniglia is the smallest of the five towns, populated by a meager 200 people. Small though the village might be, this stop will consume an hour of the trip.

4 Cinque Terre Trails
This is where fun and adventure truly begin. The trail is a challenge even on the best of days because it is so narrow, slippery, and uneven. There are no handrails to support you on your journey.
This stop is expected to consume a whopping eight hours. But the beauty of the unspoiled landscape is worth the pain.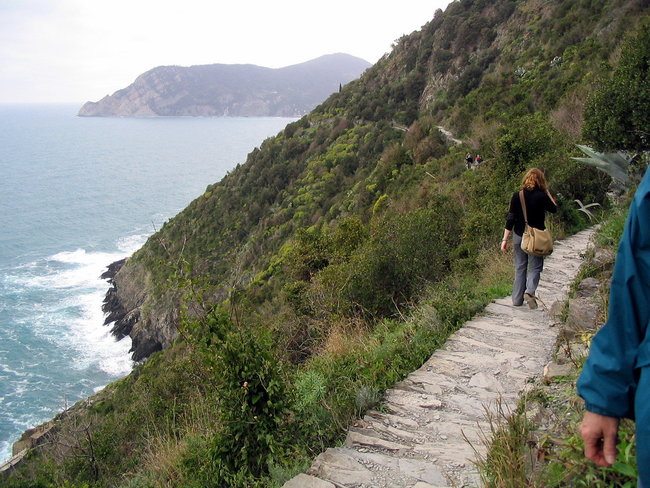 5 Vernazza
Vernazza is special because it has military defenses built in the 13th Century signs of which still exist today. There is also a small port that once invited ships into a protected bay. You will spend every second of the 60 minutes assigned to this top drinking in all the traces of military life that are still visible.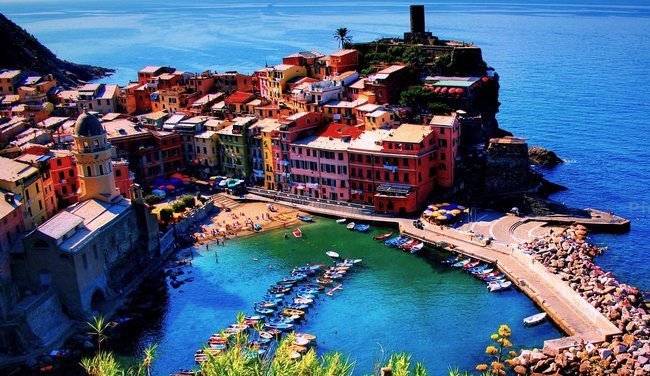 6 Borgo Antico
This is another 60-minute stop that will introduce you to the ruins of a castle constructed before 1200. There is so much history to explore, including the Church of San Giovanni Battista that was built in 1220 (a few years after the community of Monterosso was founded) and the Church of San Antonio di Mesco, build in 1335.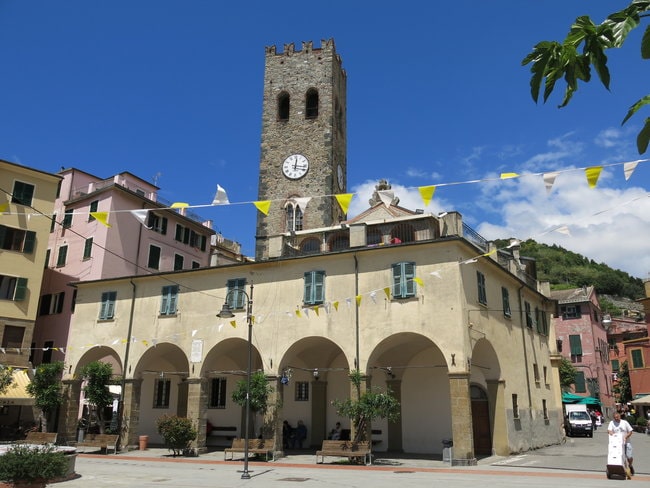 7 Spiaggia di Fegina
As the tour begins to wind down, you will stop at the town of Fegina with its pedestrian tunnel (connecting to the old portion of Monterosso), a deteriorated statue of Neptune, and a serene beach that some have called the sexiest in the world.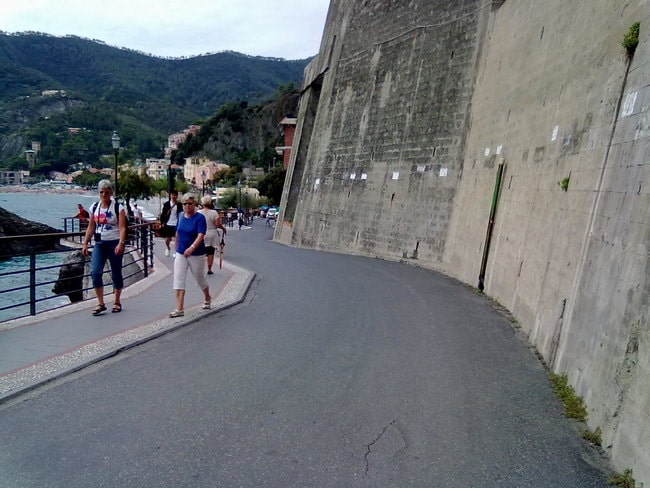 8 Monterosso Railway Station
This is where the boat ride happens. It should only consume forty minutes of your trip. Though, the boat ride can be called off if the weather takes a turn for the worse. Monterosso stands out because it has enchanting beaches. People call it the pearl of the Cinque Terre. You can access it via train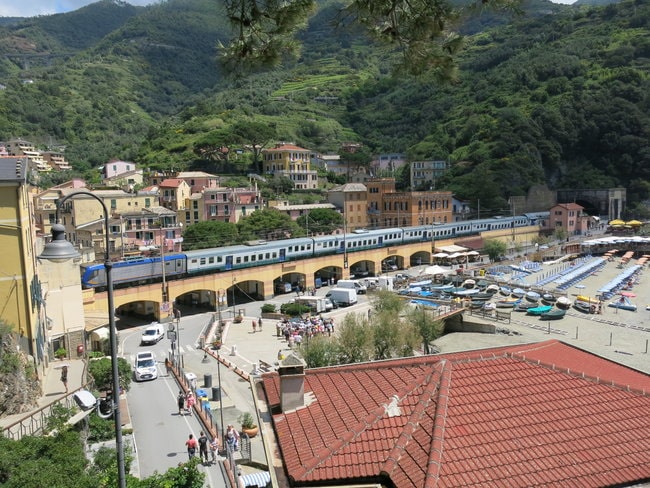 9 Borgo Storico di Riomaggiore
This is where you find the famous Genovese tower houses. Arranged in rows, connected by alleys and arches, and painted according to the wishes of the commune, the houses were designed to give the residents a defense against pirates. This stop takes 60 minutes.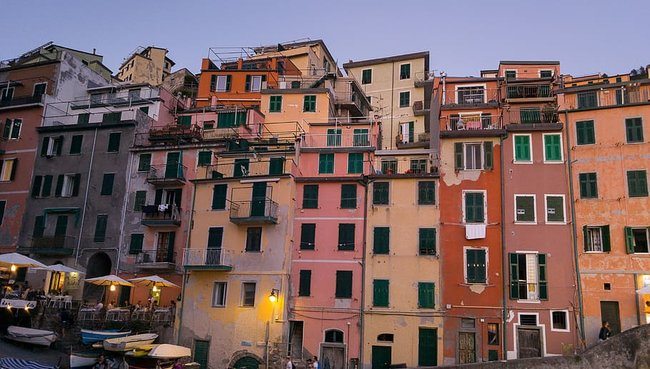 10 Stazione La Spezia Centrale
This is where your journey ends. A bus will take you back to Florence from here.
---
Who is the Tour For?
This trip is suitable for adventurers that love the great outdoors. The trip is physically grueling. It will attract people that are willing to explore the region's unspoiled landscapes on foot. As this tour involves a lot of walking on uneven terrains, it is not recommended for pregnant women, children under 12 years old, and people with back or serious health issues. There is the option to travel by train for those that prefer not to take a hiking path.
---
What is Included
A knowledgeable and fun guide who will bring you to beautiful trails you through the day.
Transport by bus between Florence and Cinque Terre, including all other transport during the day.
The tickets of the entrance to the Cinque Terre National Park is included.
Boat tour along the Riviera if the weather permits to do so.
The exploration of the Cinque Terre on foot.
---
What is Excluded
Food and Drinks
Gratuities
Hotel pickup and drop-off
Equipment for swimming such as a towel or snorkel gear.
Pros
A perfect way to enjoy breathtaking views while hiking.
Extremely well organized.
Allows you to explore different sights of Cinque Terre.
There is the option to take the train for those that don't want to hike on trails.
Pleasant and skilled guide
Cons
Lots of walking involved, but that can be a plus for some
Uneven surfaces and when it rains, it gets slippery
---
Tips
Wear comfortable and athletic clothes
Bring a good pair of non-slip hiking shoes
If you do the tour in the summer, wear a hat and sunglasses to protect you from the sun
There is free time to go swimming. So be well equipped and carry with you a towel and your swimwear.
Always bring a bottle of water so you don't get dehydrated.
---
Conclusion
This trip will introduce you to one of the world's most beautiful hidden gems. The tour visitors undertake is quite versatile, allowing them to journey by train, bus, and even boat. The fee you pay caters for your train tickets, bus transfer, a sumptuous lunch, a boat ride, and a multilingual tour leader.
In other words, you are provided with everything you require to have the best possible experience. The trip is definitely grueling. It lasts 12 whole hours. For that reason, pregnant women are encouraged not to participate. The same goes for people with heart problems and mobility issues, not to mention children under 12.
But the region's unspoiled wonders are worth all the time and energy you must expend to explore them. There are opportunities for you to go swimming, so don't forget to bring your swimwear and towel!
Check Availability and Reviews
Have you did the Cinque Terre tour from Florence? If so, how was it? You are welcome to share your experience in the comments below.
Daniella has been passionate about travel, the sea, and nature for many years. As a child, she frequently traveled throughout the Mediterranean and continued with her journeys throughout her adult life.
Her experiences have created the desire within her to share her love for traveling with other passionate and adventurers who want to discover beautiful horizons and new cultures.