Fully loaded with greenish-blue water, Capri is located on the top of the Amalfi Coast. It is also known as the precious garland of all the islands because of the cliffs peeping out of the Tyrrhenian Sea. Soul soothing serene winds swooshes across the aromatic flora from the pleasing grottos (sea caves) spread over the entire Capri. Read further to get the complete Capri Italy guide that will enlighten you about its attractions, one-day tours, and what to do on the various alluring tourist spots, including its festival seasons!
---
Capri Highlights
Swimming in Grotto Azzurra – aka Blue Grotto
Travel safely on the hung chairs – up and down the mountain – from a moving Chairlift
Sip various local juices including Limoncello – the best available in the list, prepared with fresh lemon and local ingredients.
La Piazzetta – the most enticing tourist attraction.
Get 1800 views of the beauty of the Tyrrhenian Sea from Faraglioni.
The above-mentioned list is not complete, but just a glimpse of tons of activities including night-life that can be relished in Capri.
---
When Is The Best Time To Travel To Capri?
The entire population of Capri island around 10,000 people and the summer witnesses around the same number of tourists per day. Its moderate and bearable temperature makes it a year-round destination for enthusiastic tourists.
Main Seasons: Capri's yearly weather is divided into 4 major seasons – Spring, Summer, Autumn, and Winter.
Peak Season: The peak months starts from June through August. All the hotels and tourist spots are flooded with tourists. The accommodation rates are at its peak and the hotel room availability is almost to the nil (if not booked in advance).
The best time to visit Capri is in the initial summer months starting from April till mid-June. Even the late summer months – September or mid-October to November end– is also an ideal time to visit Capri. The weather is not very cold but comfortably warm. Even the number of tourists is not very high. The winters are just peeking without any chill but some of the restaurants and shops are closed for time being.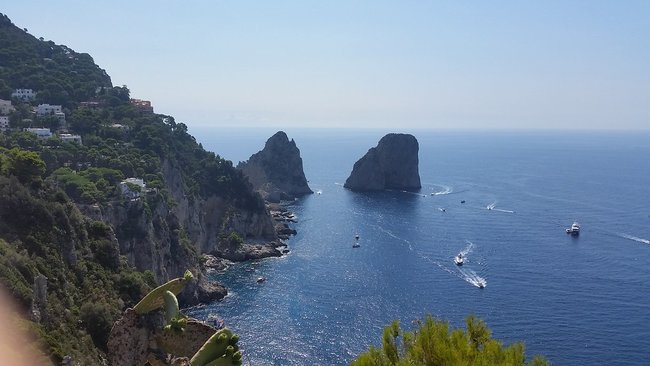 ---
What Are The Top Things To Do In Capri?
Capri Is Beautiful – The Entire Of It!
When you are in Capri you get the epitome of nature's beauty, services, sea-food, rare cuisines, local people, their amicability, social networking, and whatever is expected by you, as a tourist!
Here is the complete overview of the best One Day Tours available in Capri.
---
Tour From Naples or Sorrento: Visit Capri & Blue Grotto
This mesmerizing one day tour includes a ride along with the beautiful towns of Capri and Anacapri. Enjoy the beauty around this island in the minibus on the world-famous Mamma Mia road along with the jetfoil transfers from Naples or Sorrento. You get to travel not only in the minibus but also in a boat & a city walk to explore this tiny city. Stopover at Anacapri to take a glance at the local handicraft stores as well!
You can get to enjoy the tranquility and serenity of the beautiful island of Capri for an entire day along with the round-trip hydrofoils transfers from Naples or Sorrento. Visit Via-Camerelle the unique stop for fashion and luxury boutiques, handmade Ceramics, Sandals, and perfumes!
Stopover at the Blue Grotto to adore nature's play of blue light! Get involved with the local culture at La Piazzetta and from there, a funicular ride (totally safe cable operated ascending and descending car) to Marina Grande.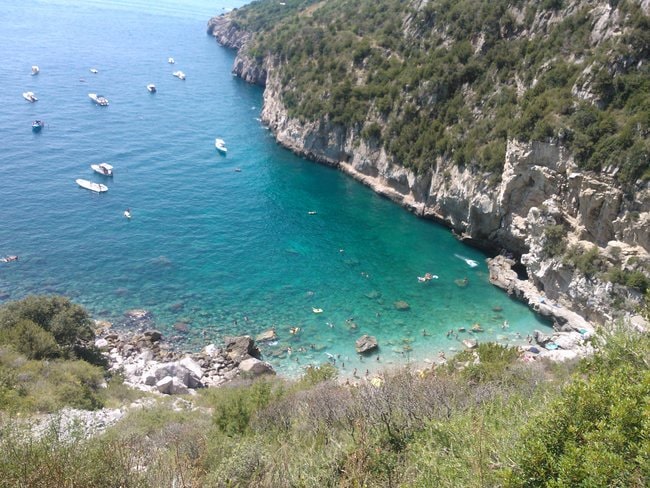 ---
Capri Sea View Tour: Boat Ride From Naples – Sea & City Sightseeing
Nothing but the beauty of the Capri Island can be relished – in this one day tour. Rejoice your entire day voyage as per your choice – on the shore or off the shore! World-famous places like The Lighthouse of Punta Carena, The Augustus Gardens, and many more destinations are included in this tour.
Stopover at the tourists' spots like the Faraglioni Rock Formations, the Blue Grotto and, many more astonishing naturally formed destinations! You will get not only to walk on this panoramic island but also enjoy its exquisiteness by a boat-ride.
Remember, you will get free-of-charge to-and-fro transportation from your hotel as well!
---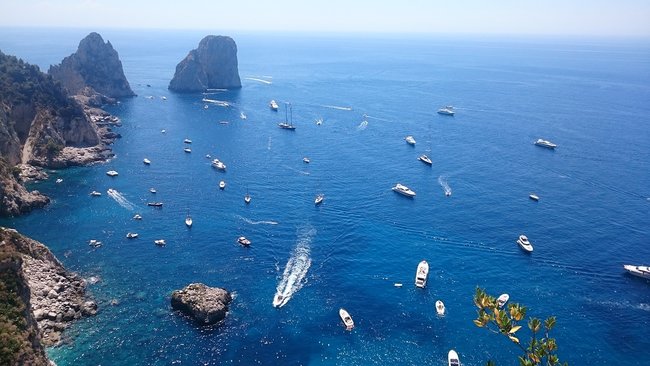 Capri Island Boat Ride Tour: Sightseeing, Swimming, & Limoncello
This boat ride tour is blended with a complete tourist comfort and the visit to the most attractive coastal astonishments of Capri Island. Relaxing on a Sorrentine boat, you will be introduced to the exotic Capri landmarks like the Faraglioni rocks, the White Grotto, the Punta Carena Lighthouse, and much more.
Oh Yes! You also get to drink the best local made Limoncello during the happy hours as well! Are you interested in an ocean-water swim? You and your partner can not only enjoy swimming but even the snorkeling as well, around the coast! Get introduced to Green Grotto and Faraglioni Rocks and carry all those sweet memories with you!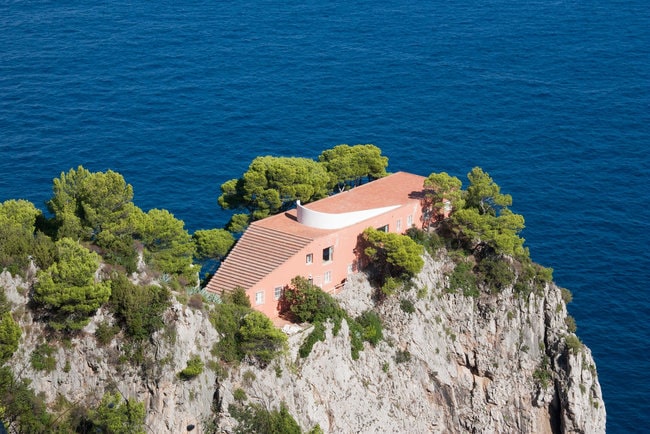 ---
Half-Day Tour Of Capri Island: Private Boat
Do you want that privacy, seclusion, or isolation? Hire the private boat and explore this beautiful Capri Island with your spouse or partner. Relax & stopover at those tourist spots of your choice. Snorkel or swim with your beloved in the clean water of Capri
FYI, along with you, only one highly skilled sailor will be accompanied to maintain that discretion. Do you want to enjoy the local cuisine or seafood in one of the hotels by the sea? The amicable sailor will be at your service and wait for you till you return!
---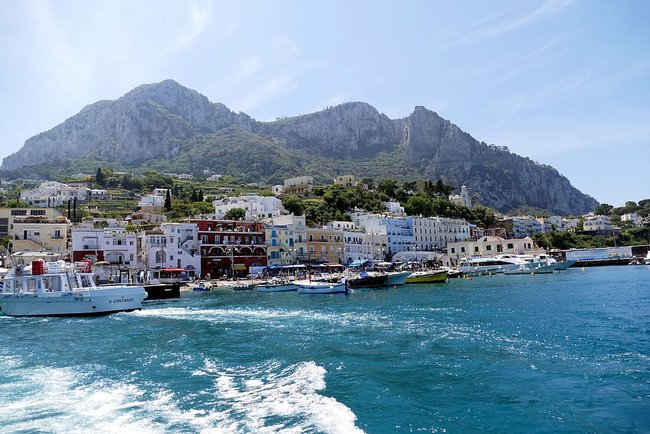 Capri Boat Tour: From Sorrento
Have you ever sailed in a traditional wooden boat? Well, you can do it here and sail to Capri Island from Sorrento. This is a one day cruise from Sorrento and it is arranged in the old-fashioned Italian Boat. One skipper will be always be assigned to one group and he/she will be your caretaker and guide. Get to know the historical aspect of any location you are visiting. Remember, not more than 12 people are allowed in one group hence expect the best personal attention. Also, on the board, you get a hand on snacks, drinks and delicious seafood.
Visit the Faraglioni Rocks and various grottos across the Gulf of Naples and explore the adventurous snorkeling and swimming urge in the sea, with utmost safety! You can either relax on this beautiful island of Capri or cruise around the Gulf of Naples – the choice is yours.
Visit the Garden of Augustus – but hey, at your own expense, please!
---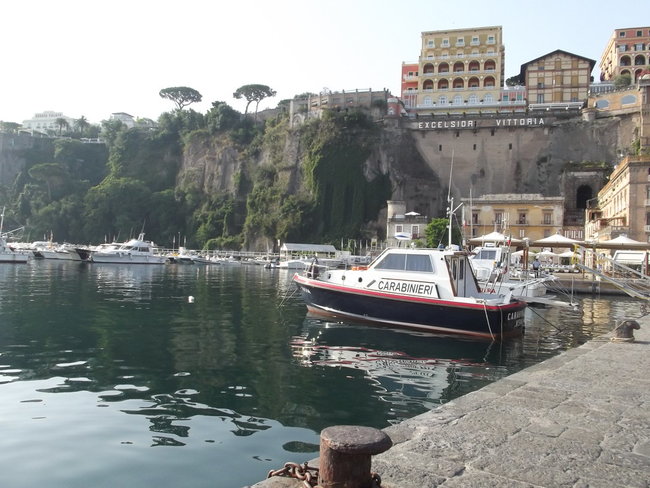 Capri Festivals
The Connoisseurs Of Travel will never wait for any season or occasion.
But, when you knock the Capri Island during its festive mood, you will be blended with the Capri locals to get that celestial serenity!
Nothing can be more divine than actually living the local culture and the tradition with the native people during their festival season.
You can get tons of destinations like Faraglioni Rock Formations, Anacapri, Certosa of San Giacomo, Villa San Michele, Roman Villa Remains, and much more but the local festival celebration has its own identity!
May 14: The Feast Day of San Costanzo: A huge procession by localities is organized at the sea and in La Piazzetta – the Capri's main square. A sailing regatta (a racing event with various types of yachts and boats) is also organized in this month, every year.
July: A huge swimming marathon is organized in July every year.
August: Anacapri holds a highly renowned International Folklore festival and Classical Music Concerts every year.
December: Outstanding firecrackers are fired and the Capri Film Festival is organized in La Piazzetta on each New Year's Eve.
---
Where to Stay in Capri?
Punta Tragara
Punta Tragara is a 5-star hotel, one of the most sophisticated on Capri. So it has every modern amenity you expect from an establishment of this ilk. But Punta Tragara's biggest draw is the breathtaking views provided by the rooms. It also helps that the service is unrivaled.
Caesar Augustus
Couples frequent Caesar Agustus because it is the perfect destination for a honeymoon, boasting an infinity pool that few other hotels can match, not to mention the gorgeous views
Hotel Weber
Hotel Weber has one of the better locations on Capri. It isn't just the pool overlooking the coast that attracts people. There is also the beach access it offers. Foreigners appreciate the hotel shuttle that picks them from Marina Piccola, take them up the cliffs and deposits them at the hotel. Hotel Weber doesn't waste any of its natural gifts.
La Minversa
People come to La Minversa for its tranquility. The hotel has 18 rooms. This is why it is so exclusive. The hotel is situated at the heart of Capri in an area overlooking the sea. So there are plenty of pretty views.
---
Where to Eat in Capri?
Lido del Faro
This establishment sits on a terrace above the sea. It is situated at the feet of the Punta Carena lighthouse. There is no better place to watch the sun sink into the sea. The restaurant prioritizes classic Italian seafood such as parmigiana di mare.
Bagni Tiberio's
This restaurant serves vegetarian, seafood, and Mediterranean meals. Situated in the same bay in which Emperor Tiberius once bathed and accessible by foot or boot, the establishment sits its guests on a terrace that faces the sea. Meals are prepared using the fresh fish that fishermen catch and bring to the bay.
II Geranio
Situated between the Gardens of Augustus and the main square, II Geranio serves Mediterranean cuisine, though their menu has plenty of international dishes. The journey to the restaurant is a treat because the winding paths provide a clear view of the Faraglioni and Marina Piccola Beach.
You can also see the Faraglioni and the Bay of Naples from the restaurant's terrace.
II Riccio
II Riccio has a beautiful beach that neighbors the Blue Grotto. Owned by the Capri Palace family, the restaurant serves all manner of sea creatures to its guests, not just fish but octopus and sea urchins, to mention but a few. The interior uses blue-hued furniture to evoke the sense of the sea.
---
Where to Go Shopping
Capri has a thriving fashion center in the space between the Grand Hotel Quisisana and Via Tragara. This is where the biggest fashion brands in the world have chosen to congregate. But tourists are normally drawn to products made on the island, including:
Sandals
Capri's handmade sandals were a favorite for Jackie Kennedy. They are beautifully crafted pieces of art made by cobblers with an eye for detail.
Perfume
Capri started making perfume from the island's herbs and flowers in the 15th Century. Today, it has become fairly commonplace for visitors to take artisan-made perfume back home when they leave.
Limoncello
Limoncello is made using Capri's lemons. You can keep it as a souvenir because the bottles are decorative. However, limoncello is also tasty.
Capri Bells
Capri bells are unique and handmade. They are a great gift because of their use as symbols of good fortune. They are handcrafted.
As far as Capri's more alluring shopping establishments are concerned:
1). Autori Capresi sells lovely linen clothing. Farella's knitwear and shawls are gorgeous. Mariorita has a little bit of everything,
2). Jewelry enthusiasts will appreciate Chantecler and Grazia e Marica Voizza. They offer everything from statement jewelry to evening purses.
3). Houseware is found in places like Cabana with its selection of woven baskets and table accessories, Claudia with its sea motif, and Ceramiche Tavassi with its ceramic tiles and handmade objects.
4). Marta Ray has handmade leather goods like shoes, belts, and the like.
5). Carthusia I Profumi di Capri sells a sophisticated variety of scented items, including soaps, candles, and perfume.
6). Anyone looking for affordable handmade sandals doesn't need to look any further than Bottega Capri. They offer samples that you can use to determine the kind of sandal you want.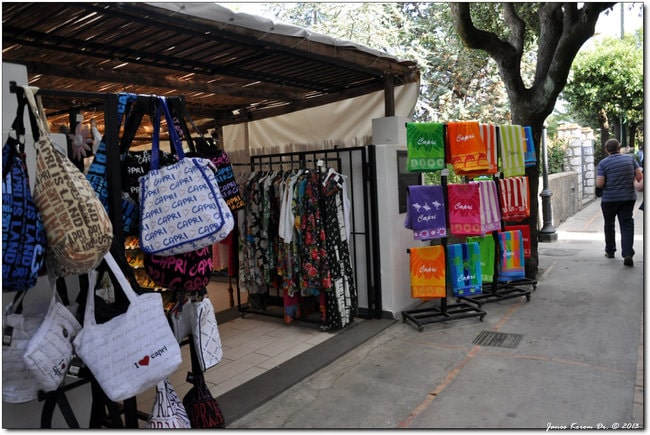 ---
Best Beach Bars in Capri
Beach Brothers Cafe
Beach Brothers Cafe is a warm and inviting place with efficient, friendly, and helpful service. You can eat good food and consume cold beverages as you take in the relaxing view. The beach bar is appealing to individuals but you can make reservations ahead of time if you want to bring a group.
Da Luigi ai Faraglioni
There is no better place to spend your vacation in Capri. Da Luigi is an exclusive bar that provides the perfect view of the Island's sea and coastline. You can take a boat ride, swim in the clear water and sample all the seafood the island has to offer.
Da Ferdinando
Da Ferdinando has amazing food. You have easy access to Fornolio Beach and its great view. You can mingle with both local and foreign crowds. When you order drinks, they will bring them right to your beach chair. You don't have to move. Visitors can enjoy a private boat trip that is worth every penny they spend.
Da Adolfo
Locate 1.4 miles from Fornolio, this eatery serves seafood and Italian, Mediterranean, and European cuisine. They also offer vegetarian meals and gluten-free food. The dishes are some of the better ones in the area and the boat trips make for a memorable experience. The atmosphere is lively and the staff is friendly.
Soul and Fish
People go to Soul and Fish because they want to enjoy their meals in an environment that isn't so stifling. Some people have gone so far as to call the establishment hip because bread and desserts are served in bags and Kilner jars.
Waiters will cut your fish for you while you watch. Soul and Fish feature director chairs, puffy cushions, wooden decks, everything you expect to find in a beach shack.
---
How to Get Around Capri
There are many ways you can get around Capri, so before you travel, you better get familiar with the public transportations.
Below is a guide that will make things easier for you to visit Capri.
Tourism Information in Capri
Below are three tourism offices where you can ask for information
1.Autonomous Company Stay And Tourism:
Address :
19 Via Orlando, Anacapri, NA 80071, Italy
2.Azienda Autonoma Soggiorno Cura E Turismo:
Address:
Piazza Umberto I, 1, 80073 Capri NA, Italy
3.Service Capri Address:
Address: Via Marina Piccola, 45, 80076 Capri NA, Italy
Phone: +39 081 837 8102
---
Capri Travel Tips
1). Come with the proper shoes. Walking is a popular way to get around in Capri. Most visitors use public transport because personal cars are rarely an option. But various situations will force you to walk from location to location. Walking is preferable for some people because it allows them to see more of the Island.
2). If you are traveling on a budget, the best place to stay in Anacapri because the prices of its hotels are friendly.
3). Speaking of budgets, the cheapest way to visit Capri is to join a tour group. Such packages will cut your costs drastically.
4). If you have the financial means, the center of Capri has a bevy of entertainment sources and eating places that will scratch every itch you might have. But if you can't afford to splash the money the bars, clubs, and restaurants in this area demand, stick with remote locations on the island. You won't see any celebrities but you will find it much easier to pay for your daily meals.
5). Boat trips offer you the best perspective of the Island because you can tour sights on land and in the sea. To cut your costs, you should prioritize group tours rather than private boat trips.
---
Conclusion
You can't go wrong with a trip to Capri. The food is diverse, the accommodations offer every luxury known to man, the local merchandise is charming, and the beaches deliver an incredible blend of good food and attractive views.
Want More Guides?
Sign up for Cruising Sea newsletter to receive every two weeks the latest post straight to your inbox!
Have you been to Capri? If so, how was it? You are welcome to share your experience in the comments below.
Daniella has been passionate about travel, the sea, and nature for many years. As a child, she frequently traveled throughout the Mediterranean and continued with her journeys throughout her adult life.
Her experiences have created the desire within her to share her love for traveling with other passionate and adventurers who want to discover beautiful horizons and new cultures.