Rome is a small city but it is rich in history, culture, and art. You cannot hope to appreciate all its offerings by glancing at the sights and listening to the sounds from the comfort of a bus or car. This is what makes the best walking tours in Rome so popular.
They provide more intimate access to his beautiful city, with some of the more impressive walking tours on offer including:
This post contains affiliate links. If you use these links to buy something, we may earn a commission. Thanks."
---
BEST RATED
1). Faster than Skip the Line – Vatican, Sistine Chapel, St. Peter's Basilica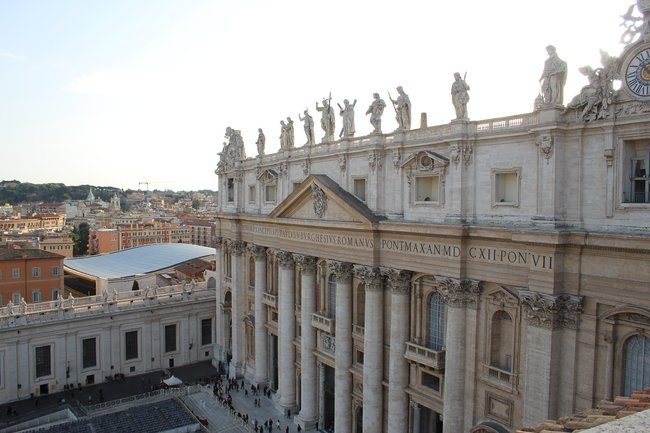 As the name suggests, this tour allows you to explore St. Peter's Basilica, the Sistine Chapel, and the museums of the Vatican. If you hate waiting in line to walk the halls of Rome's most iconic attractions, this tour gives you priority access.
You get to skip the entrance lines. A professional will guide you through the complex rooms, elucidating upon the history of each attraction. Tourists are provided with headsets that will enable them to hear their guide.
TIPS FOR THIS TOUR: Bring lots of water and a pair of walking shoes, sunglasses and a hat.
Pros
Knowledgeable guide
Fast access into the Vatican museum
Very well organized tour
Cons
Some sights can be crowded
Lots of walking, but this can be a plus for those who love walking
---
2). Skip the Line – Colosseum Small-Group Tour with Roman Forum and Palatine Hill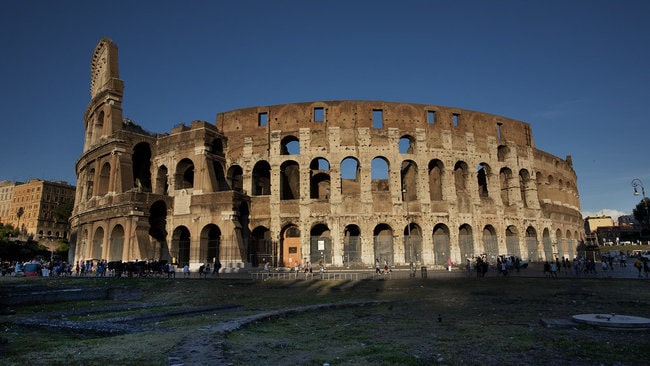 This tour will bring all the stories you have heard regarding Rome's glorious but gory past to life. You will see some of the more popular surviving monuments, not just the Colesseum but the temples and senate buildings.
There are no queues to inconvenience your tour. Your three-hour journey through ancient Rome is supervised by a guide, specifically, an art historian that will teach you about the daily life that unfolded in the ruins you will explore.
TIPS FOR THIS TOUR: Bring lots of water and a good pair of walking shoes, sunglasses and a hat.
Pros
Pleasant and Informative tour
Friendly and Knowledgeable guide
Skip the long lines
Lots of history
Extremely well organized
Cons
Lots of walking and if you are not use it or it's hot outside, it can be challenging.
A few reviewers complained that they felt rushed and didn't have the time to visit more and take pictures
Because the Colosseum can accommodate only a certain amount of people, you may have to wait to access the site.
---
3). Colosseum Underground with Arena Floor Access Guided Tour and Roman Forum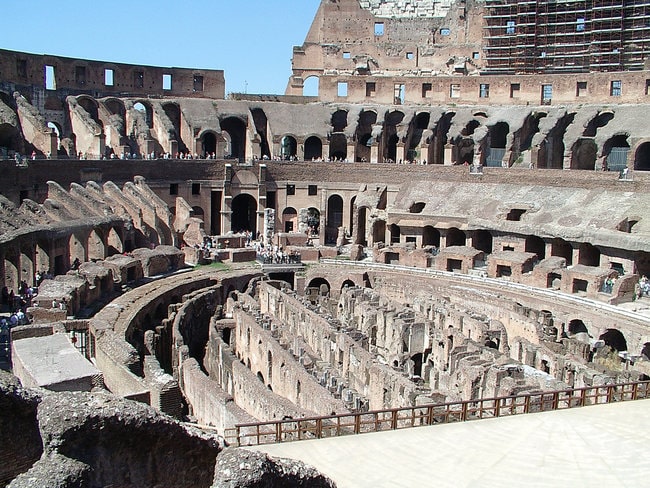 This three-hour tour will give you access to places like the underground chambers and arena floor that the public is normally prohibited from visiting.
You don't have to worry about jostling for space in a line with other eager tourists, not when this tour allows you to skip the queue at the main entrance. Your guide will take you directly to the Colosseum even as they educate you on life in the ancient city.
You will stand where the gladiators stood, see the chambers where the caged animals were kept, and enjoy the same views that gave Centuries-old rulers so much joy.
TIPS FOR THIS TOUR: Wear supportive walking shoes
Pros
Explore the arena and underground of the Serena
Skilled and pleasant guide
No need to deal with long lines
Lots of fascinating stories that bring you back to the Colosseum time
Cons
The tour is not suitable for young children and people with mobility issues
The stairs and ground are irregular and there are lots of cobblestones
---
4). Early Access Vatican Museums Tour with Sistine and St. Peter's (12 people maximum)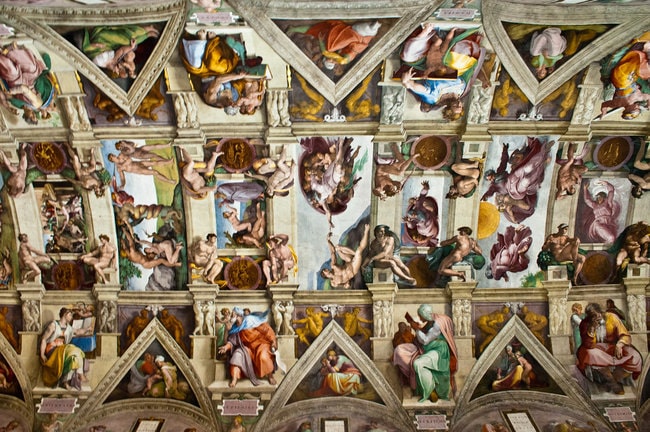 This tour gives 12 participants the opportunity to access Rome's UNESCO-listed complex through a reserved doorway. Not only will you skip the annoying lines but you will receive early access to St. Peter's Basilica and the Sistine Chapel, basking in the wonder that the works of Michelangelo, Raphael and the like generate.
These attractions are always blanketed by large crowds but you will stay ahead of them, enjoying a quieter, slower tour.
TIP FOR THIS TOUR: Try go to the toilet before you start the tour.
Pros
A small group of maximum of 12 persons
Professional guide
Include an audio headset to hear the guide
Skip the long lines
Cons
Not accessible to  people with disabilities
Not a lot of restrooms
---
5). Skip the Line – Crypts and Catacombs Small Group Walking Tour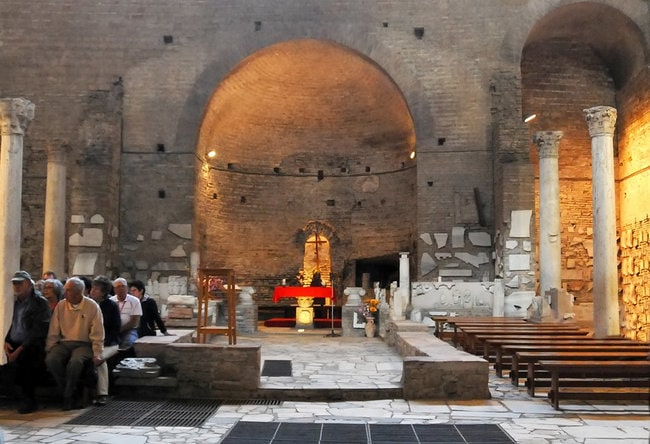 Brave visitors will get a kick out of this tour which is designed to take them to the Domitilla Catacomb and Basilica of San Clemente. If you have heard of the Capuchin months who built and decorated crypts with bones, you will see the results of their work first hand, not to mention the Caravaggio painting.
Once more, you get to skip the line. The tour grants you special access, arranging a calmer exploration of early Christian customs of worship.
TIP FOR THIS TOUR: Know that there are lots of stairs to climb, and if you have knees or back pain, it would be best to take some precautions such as knees support or supportive walking shoes.
Pros
Skip the long lines
Comfortable bus with air conditioner
Captivating guide
Well organized
Cons
It's not allowed to take pictures during the tour
Not for small children
Lots of stairs and walking
---
TOP PICK
6). Colosseum Underground and Ancient Rome Small Group Tour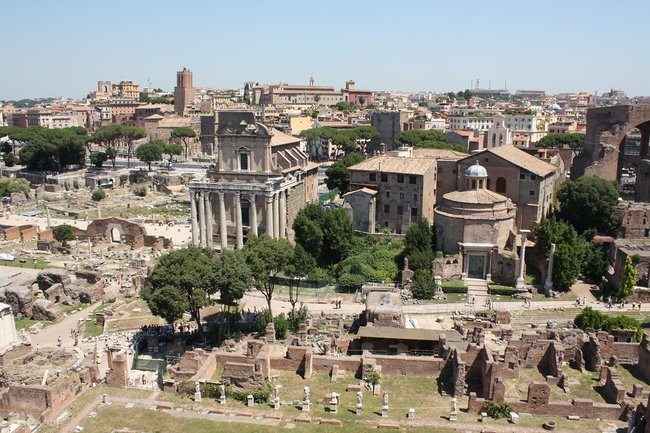 If you've ever wanted to study the underground chambers of the Colosseum that are currently off-limits to the public, this tour will make your dreams come true. Besides the Colosseum, a knowledgeable guide will show you around the Roman Forum and Palatine Hill. If you have no interest in fighting to gain entrance with other local and international visitors, this tour will take you past all the lines.
But they only accept six people at a time. This guarantees a more personalized experience.
TIP FOR THIS TOUR: Bring a good pair of walking shoes.
Pros
Only 6 persons in the group, very intimate.
Knowledgeable guide
Access to Arena and underground
Cons
The tour is in English only
No wheelchairs accessible
Lots of walking
---
7). Tuscany Countryside Day Trip From Rome (Includes Three-Course Lunch and Wine Tasting)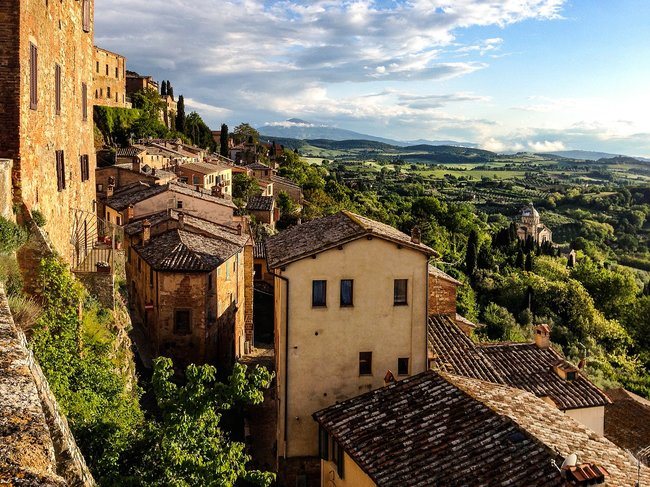 This tour is a 12-hour affair that will take you to the UNESCO World Heritage Site that is Pienza. The walking section of the tour will show you around the medieval hill town of Montepulciano, Sant' Antimo Abbey and the Montalcino vineyards, to mention but a few.
You can also settle down at Tuscan Farm to enjoy a 3-course lunch. At the Brunello di Montalcino, you will sample some of the more sumptuous regional wines of Tuscany.
TIP FOR THIS TOUR: 1.You must wear long sleeves and long pants to enter some of the sites – (Your arms, shoulders, and knees need to be covered)
Pros
Delicious meal and wine
Include 3 courses
Lots of interesting places to enjoy
The meeting area is easy to reach
A knowledgeable and engaging guide
Cons
To walk up the mountain of Montepulciano, you need to walk steep inclines and on the way back walk steep decline.
Some reviewers said they wished they had more time at each stop to go shopping.
---
8). Fast Track: Vatican Museums, Sistine Chapel, and St. Peter's Basilica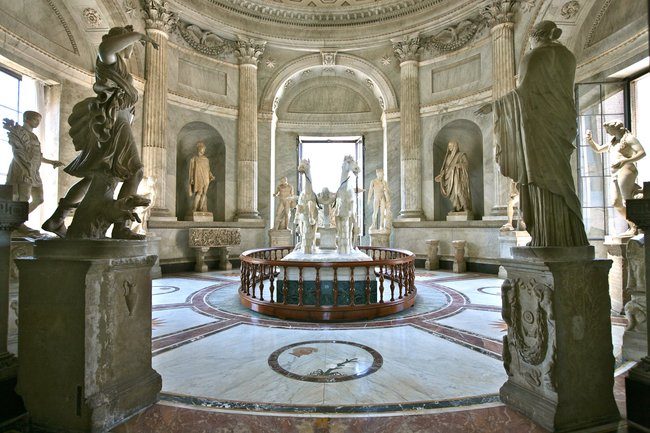 This is an expedited tour that you can book for the morning or afternoon. It will take you to the most popular attractions the Vatican has to offer. Not only will you see the Sistine Chapel, St. Peter's Basilica, and the Vatican Museums but you will do so away from the crowds that normally assault such places.
You can head straight to these sights without any hiccups or detours and you can explore them at your own pace.
TIPS FOR THIS TOUR: 1.Wear supportive, walking shoes. 2. Bring some cash to buy tickets
Pros
Expert guide
Headphones to hear the stories from a distance
Fascinating history
Cons
Not very well organized
Very crowded
In Addition to the tour, you need to pay for tickets to enter the sites.
---
9). Day Trip from Rome – Discover the Ancient Ruins of Pompeii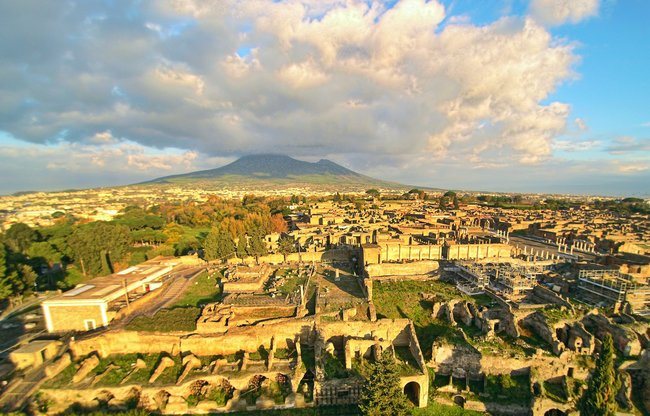 This 13-hour tour will take you from Rome to Naples and Pompeii. You will travel the breadth of Naples by coach. While the tour guide regales you with stories of Bourbon Kings and volcanic eruptions, you will explore wonders like Piazza del Plebiscito, Castel dell' Ovo and Pompeii's archeological ruins. You will see the results of Mount Vesuvius' eruptions.
TIPS FOR THIS TOUR: 1.Bring some cash to tip the guide. 2.Wear a hat and sunglasses to protect you from the sun.
Pros
Comfortable mini bus with air conditioner
Knowledgeable guide
Multilingual Tour
Knowledgeable tour
Cons
Lack of shade in some areas.
The tour is in English and Spanish, which makes the traduction a bit difficult to understand.
Not well organized
Some reviewers said that the food was not good at the restaurant.
---
10). Rome Combo – Colosseum and Forum with Rome Must See Walking Tour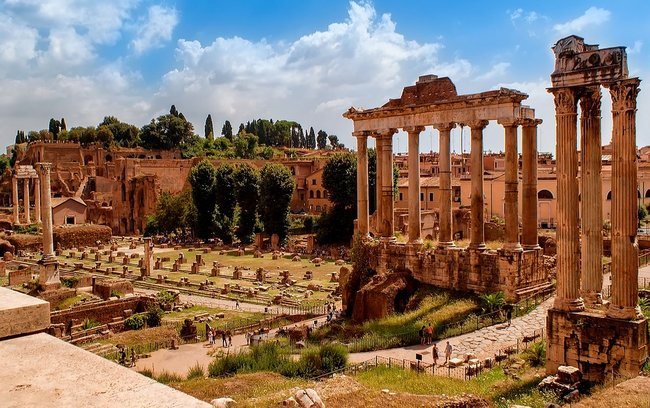 This 8-hour tour starts at the Colosseum. You will skip the line to see the remains of the amphitheater, not to mention the Roman Forum and Palatine Hill before launching into a tour of the city's historic center.
Expect to visit places like the Trevi Fountain and Piazza Navona. The tour consists of 25 people. This allows your tour guide to deliver a more intimate experience.
TIPS FOR THIS TOUR: 1.There is an elevator in case you don't want to take the stairs. Bring supportive footwear and water to stay hydrated.
Pros
Skip the long lines
High rating tour on Viator
Engaging and knowledgeable guide
Well organized
Cons
Some reviewers found the tour a bit long, but enjoyable
Lots of walking and steep stairs.
---
Conclusion
Walking tours are underrated. People don't realize that they provide a more memorable encounter with Rome's attractions. The tours above are especially appealing because they eliminate all the queues and crowds that make Rome an inconvenience to explore.
They guarantee a relaxed, slower-paced, somewhat personalized experience.
More Tours in Italy
Have you done one of these walking tours? If so, you are welcome to share your experience in the comments below.
Daniella has been passionate about travel, the sea, and nature for many years. As a child, she frequently traveled throughout the Mediterranean and continued with her journeys throughout her adult life.
Her experiences have created the desire within her to share her love for traveling with other passionate and adventurers who want to discover beautiful horizons and new cultures.