With today's demanding work life and generally stressful world, it is crucial to take some time off to unwind and spend quality time with loved ones. Going out to catch a movie at a cinema, spend time at the beach and/or tour various destinations with family can no doubt be fun. But have you ever considered how exciting, fun-filled and rewarding family yacht charter vacations can be? Well, if you haven't, maybe it is about time you gave thought to the idea. A well-organized charter holiday with most, if not all, family members by your side is something that will definitely be a blast.
Here is what you can expect if you're planning to sail with your family in the near future:
---
Types of Family Yacht Charters
There are plenty of yacht types available in the market that are ideal for family charter vacations. The vessels though vary in terms of size, accommodation, onboard amenities, charter price and more.
Below are the main types of yachts for your family vacation:
Catamarans
If all you desire for your charter holiday is lots of onboard space for family relaxation and play, then a catamaran would definitely be a great pick for you. Catamarans also are more stable and can venture even into the shallowest of waters, all thanks to their shallow drafts. Most of them come with perfectly designed swim platforms too, so if you're hoping to get the adrenaline rushing in water with the kids, you'll feel right at home with a catamaran.
---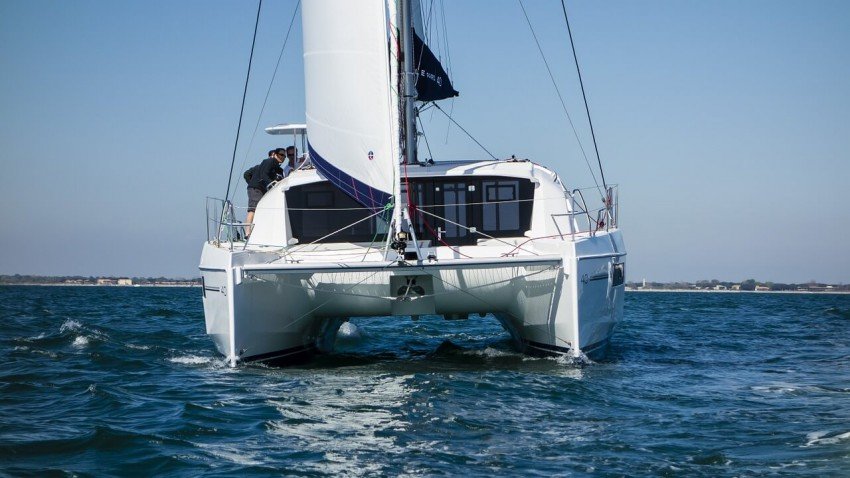 ---
Sailing Yachts
Putting up the sails and setting out to the sea on a sailing yacht with family cannot only be adventurous but romantic too. Exploring your dreamy destinations aboard a quiet and slowly moving vessel is the ultimate way to get the better of the vacation as you enjoy bonding with one another. Sailing yachts are less costly too because they entirely depend on wind for propulsion. This means you'll save even more on your vacation.
---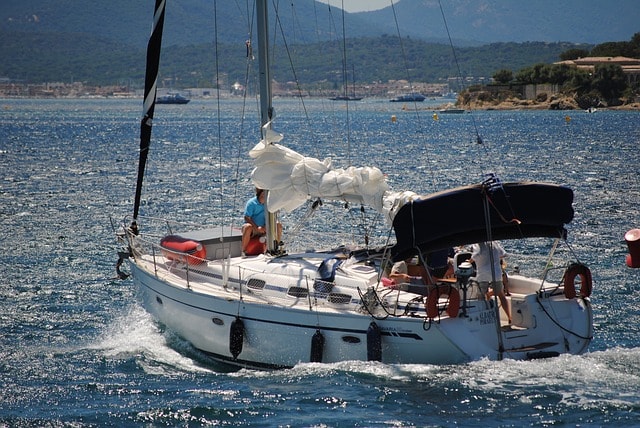 ---
Power Yachts
Power yachts are sleek, classy and comfortable vessels that proffer lots of things to vacationers. They come with just enough deck space for lounging, kids' activities, BBQs, water sports, etc. With their fast speeds, they can make it easier for you to visit as many exciting sailing destinations and spots as possible, within your limited vacation period. Power yachts further come in different sizes, designs, and styles, which you can choose from based on your family sailing vacation needs.
---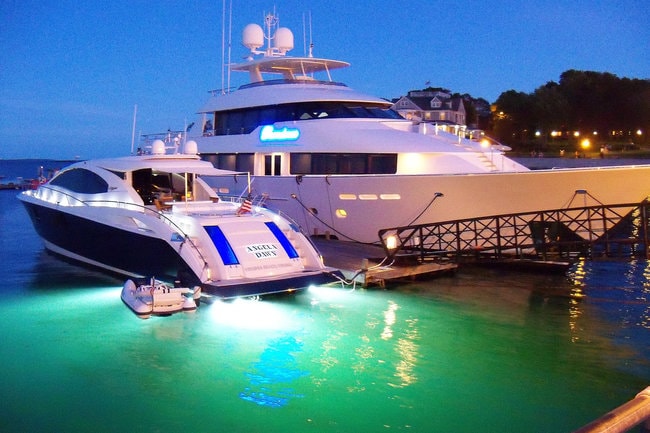 ---
Motor Sailors
Motor sailors are a unique set of vessels because they derive propulsion from the sails and engine in equal measure. Unlike a sailing yacht, a motor sailor is heavily built with more spacious accommodation, an enclosed cockpit, higher freeboard and more for your family to enjoy. So sailing the beautiful seas with such a vessel is as much fun as you would expect. If the winds are not-so-strong, you can easily switch to engine power and get cruising. The ability to juggle between wind and power not only brings convenience in sailing but also ensures more savings on fuel.
---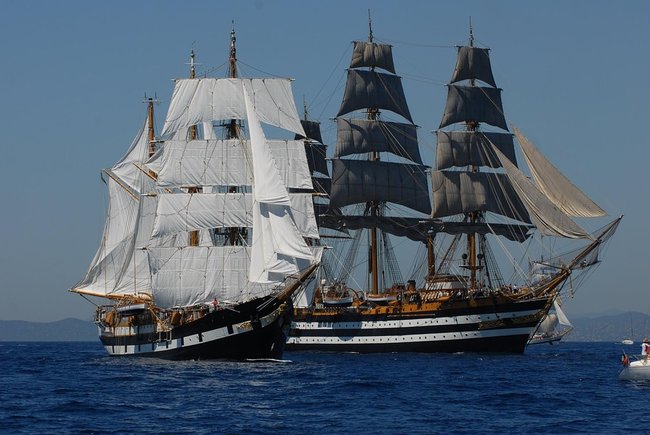 ---
Types of Charters
Family Crewed Yacht Charters
A crewed yacht means everything from sailing to cooking all through to cleaning is well taken care of. So this gives you the freedom to relax, play with kids or watch them go underwater and even socialize with the crew. Sitting together on the deck and sharing stories as you soak in the beautiful scenery around is also one of the greatest ways to make use of the free time aboard a crewed yacht.
---
Family Skippered Yacht Charter
With a family skippered yacht charter, you'll come along with an experienced captain with deep knowledge of both the local waters and the most fun or exciting spots to visit. As the skipper takes the helm, you'll have more time to lounge, swim, snorkel or even launch a treasure hunt onboard. The skipper can also show you the ropes, which means by the time you're done with your vacation you would have learned many things about sailing.
---
Family Bareboat Charter
Choosing to go on a bareboat charter vacation presents many freedoms and fun opportunities for the family. You can literally get the family involved in everything from preparing the itinerary, tying the knots, navigating and so much more. The fact that you can bring along food supplies for your favorite meals, sail anywhere anytime and spend as much time as you wish at different stopover points, makes the vacation feel like a floating home away from home.
---
Are Boats Kids Friendly?
Yes, most boats are kids friendly in that, they are designed with massive onboard space and have numerous amenities ideal for relaxing and playing. But for purposes of convenience and improved safety at sea, it is important to ask for a recommendation on the best yacht for the family vacation from your charter company.
Generally, the safety of the kids is always guaranteed with most yacht charters. Some yachts come equipped with baby gates, pocket doors, and safety nets around the decks for extra protection. Further, there is usually a professional crew (for crewed charters) supervising the kids as they play in the water, something that gives parents or family an added sense of security.
---
Amenities for Kids
Family yacht charters often come with amenities that favor kids such as board & beach games, films & videos as well as water toys. On the same yacht, there is good access to the water from the stern platform or temporary steps or platform set on the side of the hull for tradition sailing yachts. Some superyachts even have full cinemas and video game rooms, taking kid's entertainment to a whole new level.
---
Family Activities
A family yacht charter has many things that can be enjoyed on board. Aside from snorkeling, swimming, shelling and riding on water toys, your family can dine, sit or relax on the decks together, which is an important factor in bonding. Learning more about the islands and marine life from the professional crew also adds to the fun on board. Further, visiting different places and spending time ashore with family makes the whole experience adventurous and rewarding.
---
Parents' Time
Dealing with kids can sometimes be tiring if not draining. So if you are parents, you may need to get away from the kids and spend some quiet time. That's the essence of a vacation after all. If the crew understands that, then they can watch over the kids, so you can find time to stroll on the beach, read a book or even disappear behind closed doors. If your kids are really small and/or rambunctious, then bringing a nanny along might be a bright idea.
---
Food on Board
For crewed family and kid-friendly yachts, the chef prepares the meals according to your preferences, and that may even include special baby food or formula. If the chef is kind enough, he/she can even allow the kids to come in the galley and 'lend a hand' in the cooking. Cooking and dining aboard such kinds of yachts is hence a fun-filled affair.
---
Popular Family Sailing Destinations
Greece
With countless ancient sites, spectacular beaches, innumerable islands, and bays, Greece makes a great family holiday charter destination. Sailing on this side of the Mediterranean is easy and rewarding. Some of the amazing spots that can be worth visiting with family when sailing include the Santorini, Heptanese Islands, Argo-Saronic Islands, Thassos, and more.
---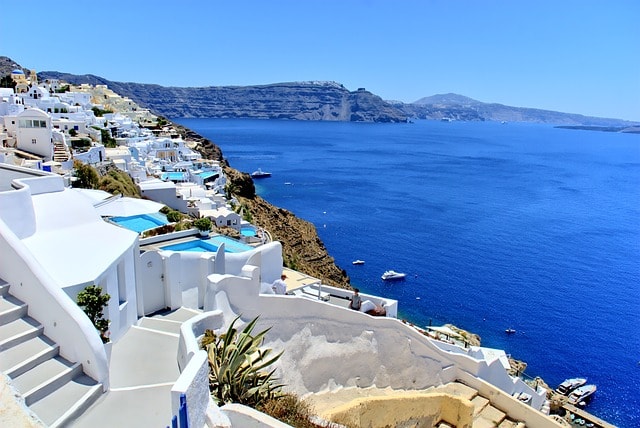 ---
Croatia
Beyond the ancient historical sites, charming landscapes, and friendly people, you can enjoy here an easy line-of-sight sailing, with great opportunities for short island hops as well as longer trips. While on the sailing vacation with family, you can explore a number of quiet islands with engrossing sceneries and/or visit various national parks to learn more about the history and culture of the native Croatian people.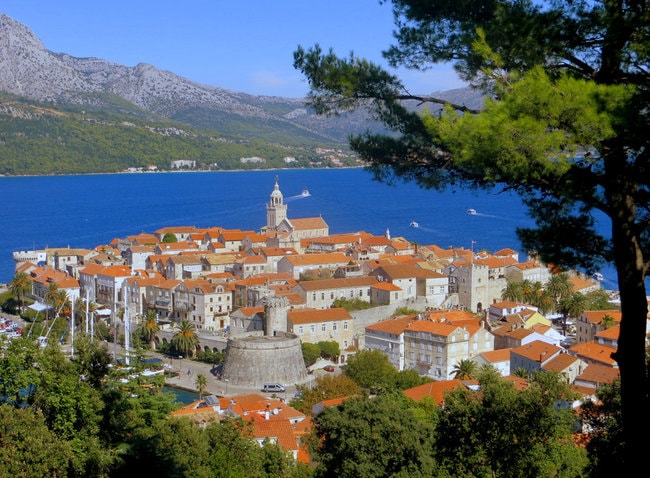 ---
Bahamas
With beautiful beaches, warm turquoise waters, and countless wreck dive sites, there's a lot you can expect on your family charter holiday on this side of the Caribbean. The destination offers blissed-out all-year-round sailing opportunities, hence you can hit the island at any time for a good sailing vacation with family.
---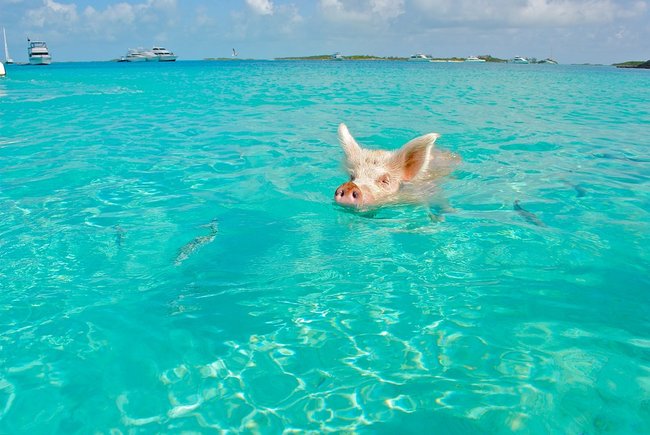 ---
BVI
The British Virgin Islands (BVI) is a sailing paradise, to say the least. In addition to the beautiful landscapes and sceneries, the islands boast steady winds and calm currents. This is something that any family vacationer would die for. Listed among the top yachting destinations in the world, BVI is a place you can take your partner together with the kids for a sailing vacation without feeling an inch of regret.
---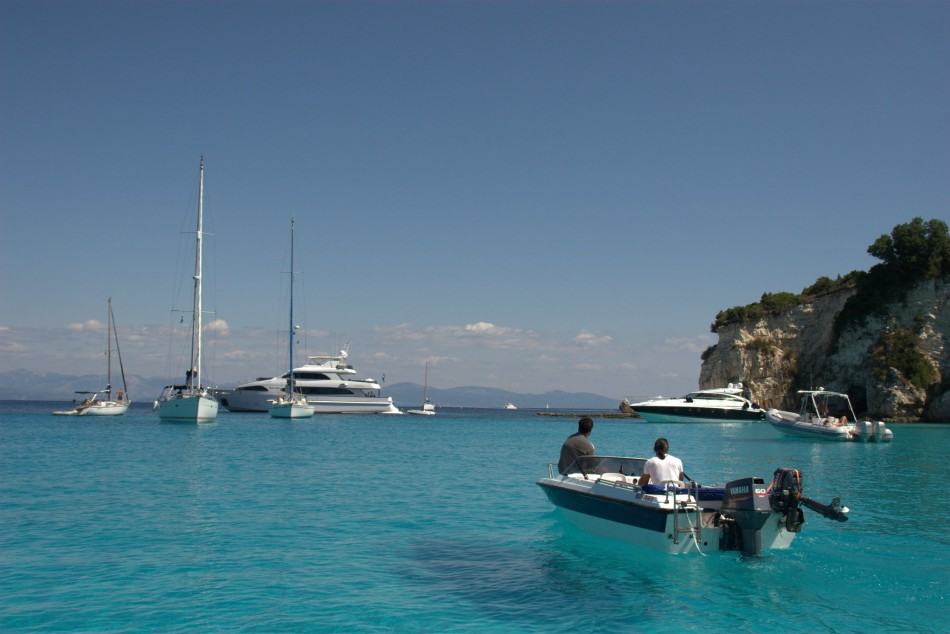 ---
What Makes A Family Yacht Charter So Special?
A family yacht charter is special in many ways. First, it involves all members of the family from the grandfather/mother to the parents through to the kids. This is a great opportunity to spend time together, show each other love and simply have a good time.
Secondly, there are many fun things to do abroad like playing games, snorkeling, telling stories, and more, which are not just engaging but stress-relieving too. The purpose of any vacation is to relax, explore and discover. And what better way can there be to achieve that than engaging in these games?
Lastly, a family yacht charter vacation involves different adventures with members that you may even capture on camera. This is a fantastic way to keep memories of those fun times for a lifetime. You will be reminding each other in the future of the vacation and might be prompted to organize for another one.
Rate of Family Yacht Charter Vacation
One of the most important factors to consider when planning a family yacht charter vacation is the cost of chartering a vessel. The cost, in this case, may include the base charter fee, the Advance Provisioning Allowance (APA), and other expenses. The exact price, however, may vary depending on the type of charter you choose to go for.
Below are the main types of charters and the rates you can expect to pay on each:
Bareboat
If you have the required sailing experience and are willing to take the helm and guide your family through the vacation, this can be the best type of charter to go for. This is by far the least costly option because all the responsibilities pertaining to sailing are bestowed on you and your crew (which you organize by yourself). A typical bareboat family charter can cost somewhere between $2,400 and $14,000, depending on the size, amenities onboard, among other things.
Skippered Yacht Charter
A skippered yacht charter is where you hire a captain who'll take full responsibility for the vessel, do the sailing and ensure the safety of all guests onboard. The captain, in this case, liaises with you, to craft a perfect itinerary for your family vacation. On the other hand, you and the other passengers take care of the meals for him/her. The rates of hiring a captain may range from $200 to $300 per day.
Crewed Yacht Charter
This is the most popular charter in the chartering world because it comes with a full crew that includes a captain, chef, deckhand, steward/stewardess, and even more. That means all you have to do is sit back, play, and enjoy a stress-free vacation with family. Since this type of charter is all-inclusive, you can enjoy food (prepared for your palate), drinks, a ship bar, and wine, without having to pay for them. The rates of a fully-crewed charter range from $12,000 to $50,000 for a period of 7 nights and can rise depending on your requirements.
Cost-plus expenses
This chartering option involves larger and more expensive yachts. Cost-plus expenses yacht charter goes at a fixed cost which covers both yacht and crew. The cost also includes all other expenses like food, beverages, fuel, bar, and crew gratuity. Chartering such a yacht can cost you $30,000 going up.
---
Tips For Your Family Vacationer Charter
-Sail Short Distances: Instead of 4 hours, you can sail for 2 hours to minimize boredom onboard. You can stop on the beach to stroll, play or even shop around.
-Bring Their Favorite Water Toys: If the kids enjoy kayaking, paddle boarding, snorkeling, or swimming, make sure you rent or bring along the equipment and/or safety gear.
-Let Them Participate In Sailing Tasks: Show the kids the charts, instruments and even let them use the wind or push the anchor button. It is a greater part of bonding.
-Give Them Rules Onboard: Set small rules onboard kids should and should not do. This will help in their safety, security even greater enjoyment of family time as a whole.
-Protect them from the Sun: Be sure to carry sunscreen and/or long-sleeved tops for the kids. It will protect them from the ravaging effects of UV rays.
---
Conclusion
A family sailing vacation can be successful if you plan well and choose your yacht charter options carefully. There are many things to look into before setting out to the sea, and we hope this guide provided as much valuable insight to you. Sailing as a family is actually more fun compared to going solo or with your partner. Always remember a family that plays together stays together. 
Have you already been on a family yacht charter holiday? If so, you are welcome to share your experience in the comments below.
Daniella has been passionate about travel, the sea, and nature for many years. As a child, she frequently traveled throughout the Mediterranean and continued with her journeys throughout her adult life.
Her experiences have created the desire within her to share her love for traveling with other passionate and adventurers who want to discover beautiful horizons and new cultures.