Croatia is one of the most fascinating destinations to visit for a relaxing and fun getaway. There is so much to do and explore in this breathtaking country, from the beautiful islands to the picturesque coastal towns. One of the best ways to explore all these scenic offerings is by taking a luxury yacht charter in Croatia since you can fully enjoy both the coastal and mainland attractions while traveling in style.
---
About Croatia
Croatia is a country that lays somewhere between Central and South-Eastern Europe bordering the Adriatic Sea. Due to its position, the country represents a rich blend of Mediterranean and European culture. Additionally, Croatia has quickly gained a reputation as a yachting playground, with both yacht owners and charterers scrambling to explore its enchanting coastal villages, breathtaking coastline, turquoise waters, pristine islands, and forested mountains, among other delights of the region.
---
Best Time to Sail in Croatia
Croatia is a popular sailing destination for many reasons. Besides the breathtaking scenes along the Croatian coast, there is also the fact that the region experiences comfortable weather all year round. Unlike some parts of Europe, the weather in Croatia is not extreme, although the sailing conditions vary between the pre-season and peak season. The peak season is between April and November, with temperatures reaching an average of 28°C.
---
Type of Luxury Yacht Charters
1. Sailing Yachts
Sailing yachts rely on sails for propulsion. They are leisure crafts that depend on strong winds to move at sea. Some modern sailing yachts also come with an auxiliary engine for backup power. They have a deeper draft that makes them very stable against strong winds, but it also makes them a little slower.
Sailing yachts are the perfect choice for you, whether you are looking for adventure or
romance. Put up your sails and set out to sea to explore all the dreamy destinations in Croatia, and it won't be long before you realize that the experience is exactly what the best memories are made of.
Sailing yachts require a very small fuel budget because they depend on wind for propulsion. This makes them much cheaper than most other options, so you will end up saving a lot on your vacation.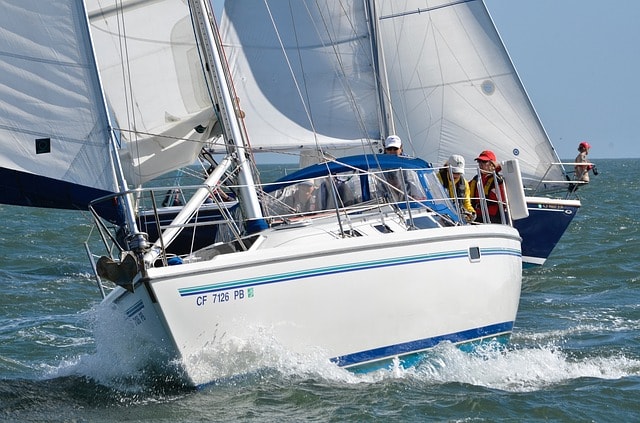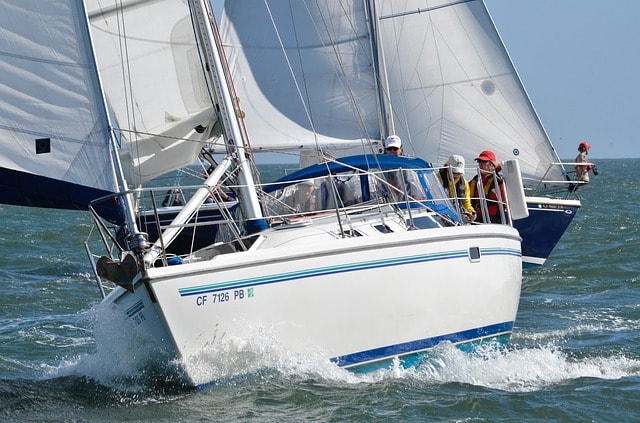 ---
2. Motor Yachts
Motor yachts are powered by diesel engines. They have large deck spaces with modern,
sophisticated designs. They also have a shallow draft, which makes them skin across the water surface at higher speeds.
Their large decks are the perfect spots for lounging, playing with the kids, or even setting up the grill and having a BBQ at sea. They also come in a wide variety of sizes and design styles, so you will be spoilt for choice.
Motor yachts also have a much higher cruising speed, which means you can explore more
destinations in a shorter time.
---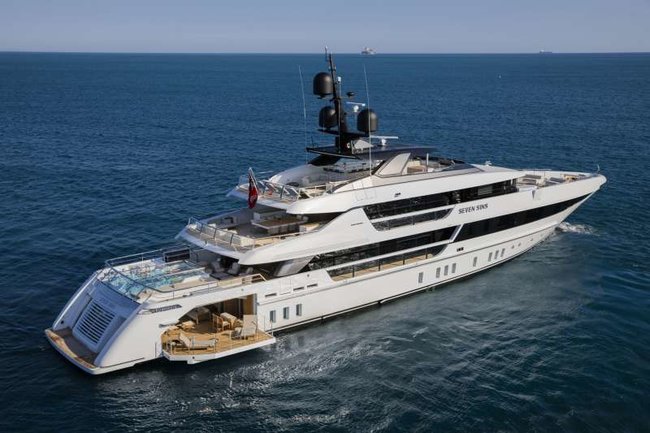 3. Motor Sailors
Motor sailors, or gulets, are yachts that use diesel engines and have masts. These masts are usually there just for show because they primarily rely on their diesel engines for propulsion. Some motor sailors, however, combine both the power of the engine and the wind to cruise. Gulets are made mostly of wood, with luxuriously furnished interiors. They are popular in Greece, Turkey, and Croatia.
Motor sailors give you the ability to switch between wind and engine power. Which means you also get to save more on fuel. Sailing the Croatian seas in this vessel will make for an
unforgettable experience for both you and your family. You'll be getting an expansive
freeboard, spacious accommodation, along with a host of other amenities that cannot be found on smaller vessels. Motor sailors are large, very stable and extremely sturdy, guaranteeing your comfort at sea.
---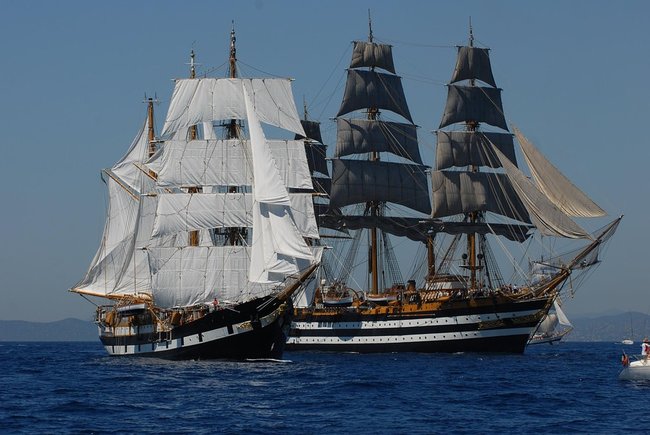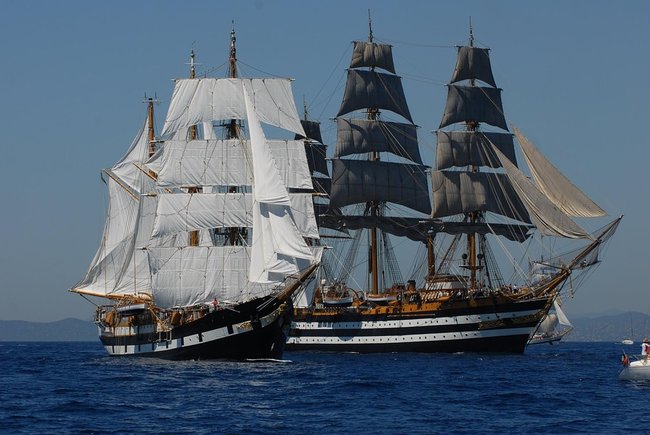 4. Catamarans
Catamarans are characterized by their two hulls which are parallel to each other, as well as
their high stability and generous space. They come with diesel engines that feature numerous luxury amenities and furnishing. They will be perfect for you if you want to hit the waters with the family, especially if you'll be having kids on board. Most of them even come with swim platforms too, so they will definitely be a hit with the little ones. The wide decks of catamarans are great for unwinding with family and friends, making them ideal for sailing with a considerable number of people.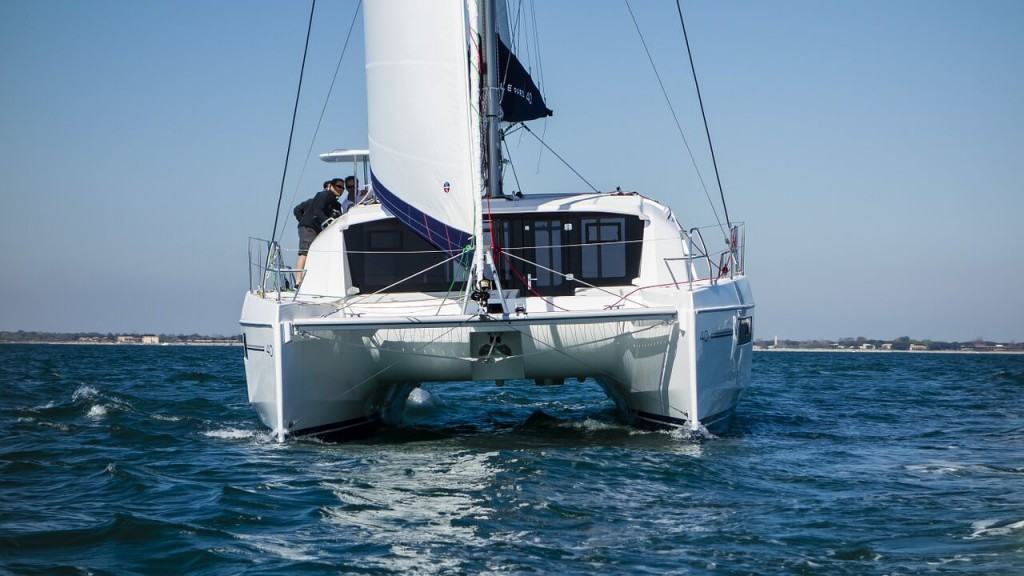 ---
Fun Water Activities
Snorkeling
Snorkeling in Croatia allows you to explore the underwater world of the warm sea water. Some of the best spots to snorkel in Croatia include:
Dance
Sveta Marija
Odisej Cave
Scuba Diving
This is another must-try fun water activity during your trip. This is yet another way to explore
the mysteries of the Adriatic Sea. Explore the underwater sea life as well as the numerous
archaeological sites that can simply be described as breathtaking. Popular scuba diving sites to explore include:
Peltastis
Tugboat Ursus
The wreck of Baron Gautsch
Rafting and Kayaking
If you are an adrenaline junkie, then you definitely don't want to miss out on rafting and
kayaking while you are in Croatia. Take a white water rafting trip on River Cetina, where you can also enjoy other activities such as kayaking and canyoning. Other rivers where you can enjoy kayaking are Mreznica, Zrmanja, and Una.
Windsurfing and Kitesurfing
You have a variety of destinations to pick from where you can enjoy windsurfing and kitesurfing while in Croatia. Some of the most popular spots include Viganj on the Peljesac peninsula and Jadrija near Sibenik.
Sport Fishing
Sport fishing activities in Croatia include both freshwater angling and deep sea fishing.
Remember, you will have to obtain a license for fishing from the tourist office first before you set off.
---
Gourmet Food on the Luxury Yacht
There is a wide variety of dishes on the luxury yacht, with everything from haute cuisine to
simple yet delicious meals. Everything aboard the yacht is prepared by professional gourmet chefs and tailored to your preferences. So whether you have a special diet or simply have particular ardent dislikes, your meal will be personalized to suit you. Only the freshest and best locally sourced produce will be used to meet all your culinary needs.
Water Toys Available Aboard a Luxury Yacht
Some of the water toys you can expect to find aboard a luxury yacht include:
Snorkeling gear with masks and fins of varying shapes and sizes.
Inflatable waterslides that can take you from the top deck to the water depths of the
sea.
A wide selection of inflatable toys
Personal watercraft that are easy to learn how to navigate
Mini-submarines for underwater exploration
Wakeboard sand water-skis for some fun on the water.
---
Croatian Cuisine
Croatian gastronomy bears some similarity to Hungarian, Turkish, Mediterranean, and Italian food, but it still has its own unique taste. Must-try Croatian dishes include:
Crni rizot
This dish incorporates squid as well as mussels, clams, and other shellfish in some occasions. It is served in most seafood restaurants in Croatia.
Hobotnica ispod peke
This unique dish is made up of baked meat (chicken, veal, or sausages), seafood and veggies. Try octopus peka for a truly mouthwatering experience.
Istarski fuzi
This is a homemade pasta dish that is widely popular in Istria. It is typically served with a wide array of stews such as chicken, mushroom, or truffle.
---
Best sights to visit
1. Hvar Fortress
This is a captivating historic structure that will instantly take you back in time. To get to the
Hvar fortress, there are quite a few stairs to climb, but the breathtaking views are totally worth it. You can grab a bite to eat in the restaurant on location or have a refreshing drink to cool you down from all that climbing.
2. The Bunker of Vis
Vis is a beautiful island that is home to some of the best vineyards in Croatia in addition to
hosting bunkers and a nuclear shelter. These structures offer you an insight into the country's historic past.
3. Diocletian's Palace
This is a beautiful palace on Split Island that is over 1,700 years old. It is surrounded by
nostalgia-invoking cobble streets and picturesque cafes, yet it stands out as one of the musts- see sights in Split.
---
Suggested Itinerary
Day 1-Dubrovnik
Your luxury yacht charter will start in Dubrovnik, a beautiful city that borders the Adriatic Sea. There is a lot to enjoy while you are here, from the cobbled lanes of the old town to the Baroque churches. There are many fine restaurants where you can enjoy Croatian delicacies while admiring the breathtaking views.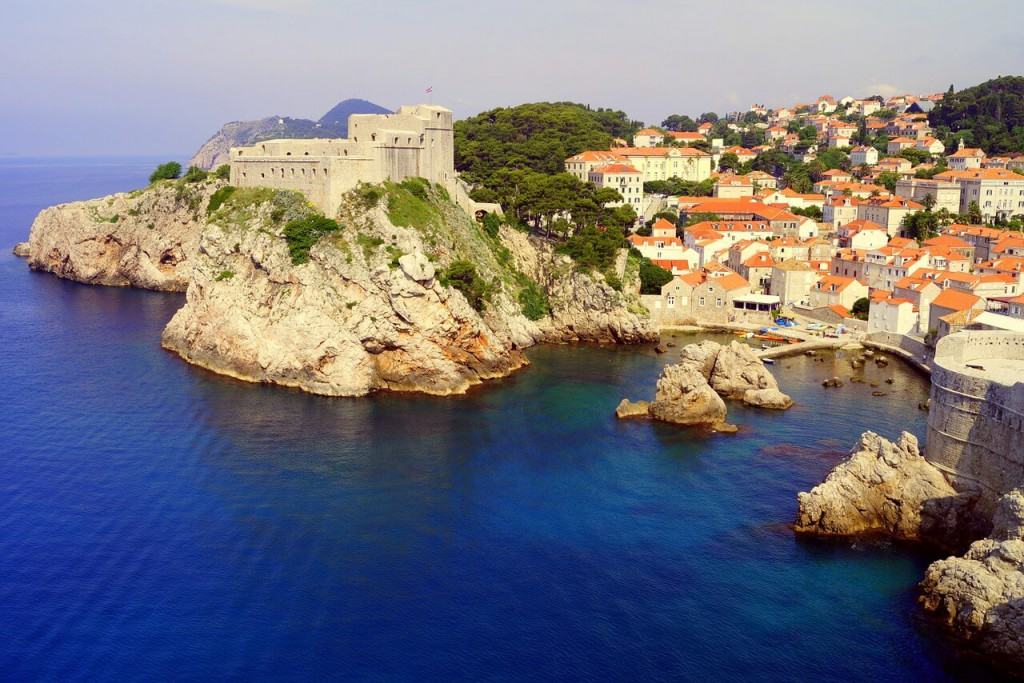 Day 2- Mljet
Enjoy a scrumptious breakfast on the deck of the yacht as you take in the view of Dubrovnik as you pull away. The next stop is Mljet, a picturesque island where you can explore the pristine lakes and mysterious forests. There are beautiful caves and corals offshore where you can scuba dive, or go swimming and kayaking in Lake Malo Jezero. You can wrap up your day by enjoying dinner on the deck while taking in your peaceful surroundings.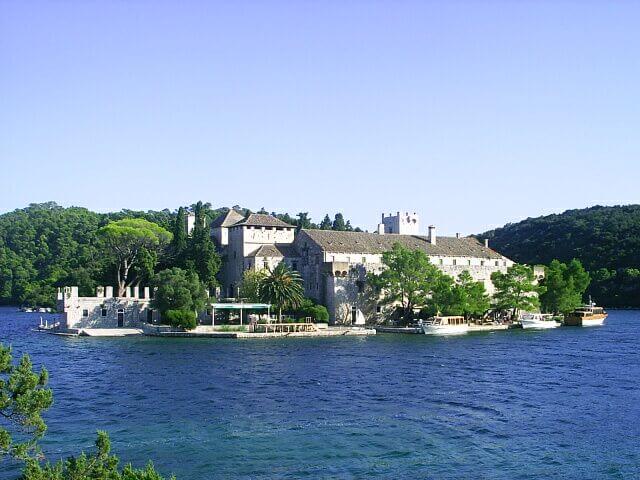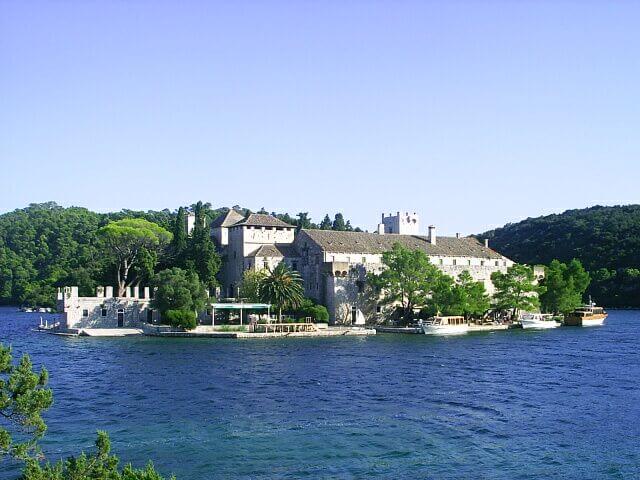 Day 3-Vis
The next day, the yacht will head to Vis, which is another beautiful island where there is so
much for you to explore. Swim in a cove that is surrounded by high cliffs, take a stroll on the beach or explore the lush vineyards. The island is brimming with history, with fascinating Venetian architecture dotting the landscape which you can explore before heading to a waterfront bar for an evening drink.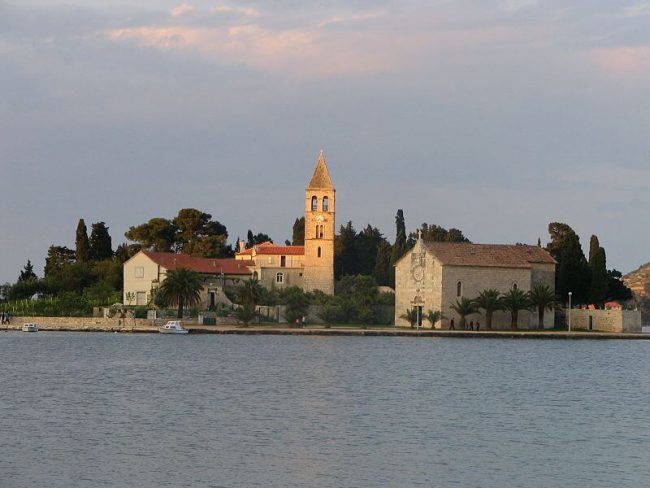 ---
Day 4-Hvar
On day four, you will head to the lively island of Hvar. This modern island is home to designer stores, marble streets, lovely beaches, and enchanting cathedral. Enjoy local delicacies at the Palace de Paladins and then end your day by watching the sunset from Hula Hula Beach Bar as you listen to live music.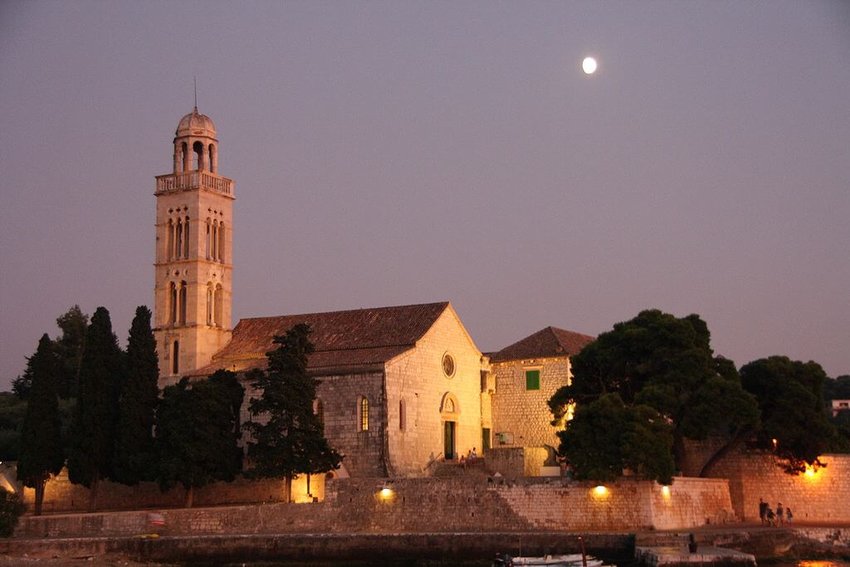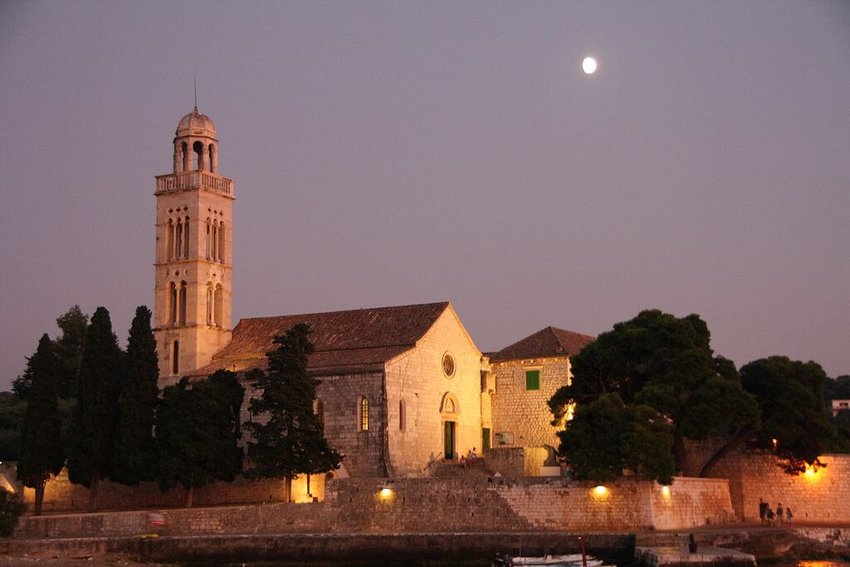 Day 5-Brac
On the next day, the yacht will make its way to Brac. Explore the mountains in the area where you find fascinating multicolored lakes and breathtaking views from Mount Vidova Gora. The historic part of Brac is not to be missed as well, especially it's the mining of the striking white limestone.
---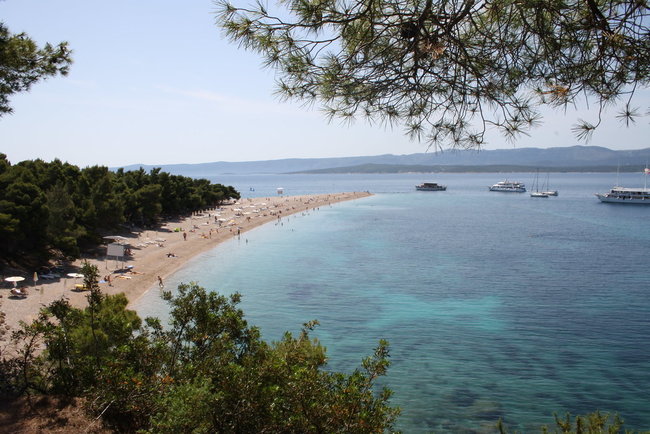 Day 6-Trogir
Trogir is a fascinating Romanesque-Gothic city that is incredibly well-preserved. In fact, it is
UNESCO-listed, with beautiful Renaissance palaces, stone churches, and marble alleyways. For those who want to swim and relax in the water, you can move the yacht to Drvenik Mali or Drvenik Veli situated slightly offshore.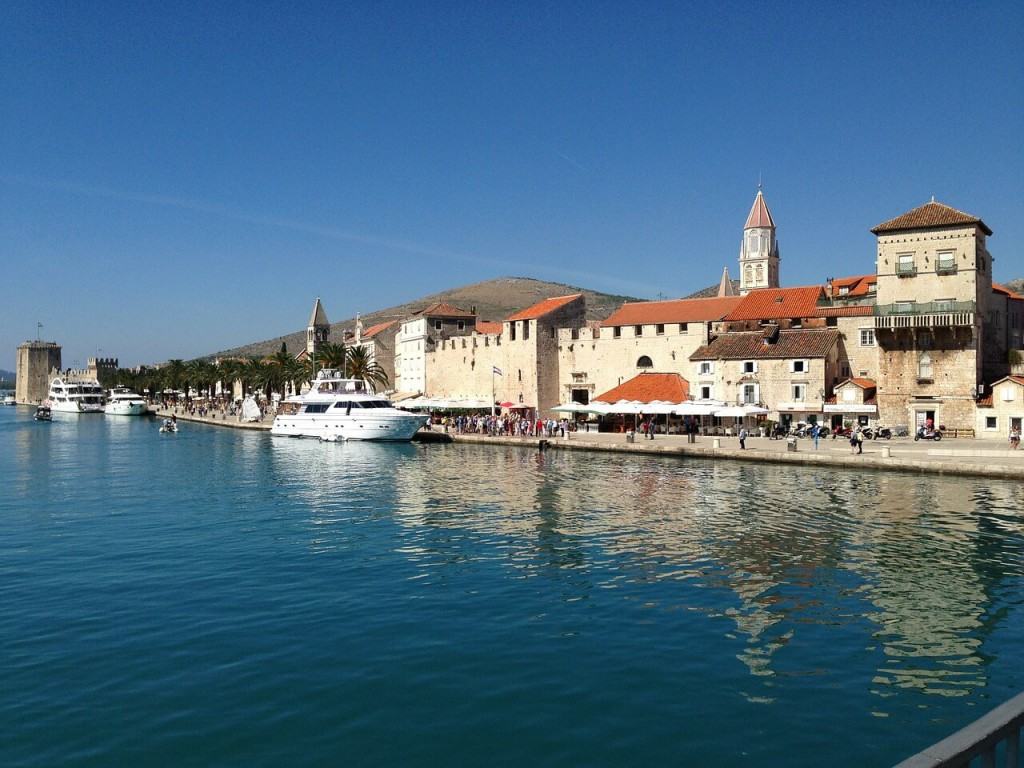 Day 7-Split
For your last day, enjoy all the delights that Split has to offer. Highlights of this beautiful city include the streets of Meereen and Braavos which Game of Thrones fans will particularly enjoy, the ever-busy piazza, and the Old Town which is full of history and charm.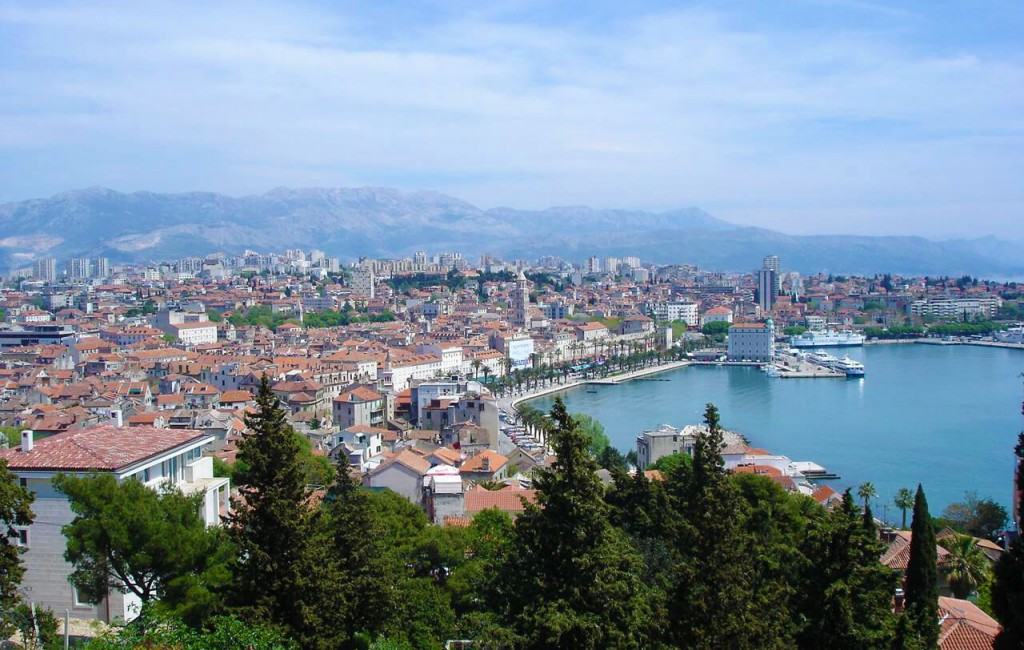 What to Pack on a Luxury Yacht
Before you take off on a luxury yacht to Croatia, here are some items you should consider
bringing with you:
A Variety of Clothes
Pack light casual clothing that is comfortable. For ladies, fashionable flowy dresses are ideal, while men can go for khakis and cargos paired with a short-sleeved shirt.
Bring along your evening wear as well for dinner time. Don't shy away from being fancy!
Hats
Since you will be exposed to sunshine while on the yacht, make sure you carry your favorite fashionable hat to protect you from harmful rays.
Sunscreen and Lip Balm
To avoid sunburn, bring along high SPF sunscreen as well as a lip balm to avoid dry and cracked lips.
Sunglasses
In addition to looking stylish, sunglasses are great from shielding your eyes from sunlight.
Gadgets
Ensure that the electronics you bring along are waterproof. This includes your phone and
cameras in case you want to take those beautiful underwater shots.
Swimwear
There is bound to be a lot of swimming on a yacht, so make sure you pack your best swimsuit.
Medication
This may be prescription medicine or over-the-counter medication in case anyone falls sick
while you are on the sea.
Soft, White-Soled Shoes
Forget the high heels. If you have to wear shoes, go for soft shoes that won't leave marks on the deck. They have to be white-soled since black ones leave scuff marks on the floors.
Alternatively, you can wear white fluffy slippers, which some yachts provide for guests.
Conclusion
Spend a blissful vacation in Croatia on a luxury yacht charter and experience all the fascinating spots and enjoy the wide array of activities available. The warm breeze, crystal clear waters, and the beautiful islands will make for an amazing vacation.
Have you chartered a luxury yacht in Croatia? If so, you are welcome to share your experience in the comments below.
Daniella has been passionate about travel, the sea, and nature for many years. As a child, she frequently traveled throughout the Mediterranean and continued with her journeys throughout her adult life.
Her experiences have created the desire within her to share her love for traveling with other passionate and adventurers who want to discover beautiful horizons and new cultures.