Are you ready for it? Did you hear the news? Sailing holidays have become mainstream.
No longer the preserve of the moneyed elite, more and more people are opting for an adventurous sailing holiday to experience the thrill and luxurious solitude that is only possible out on the sea.
Besides the usual and considerable appeal of yachting, such as the sun, sea, and exclusiveness, you also get the opportunity to see and do more, even on last-minute sailing holidays.
New to Sailing Holidays?
However, if you are new to sailing holidays, then you will have valid concerns about a lot of little details about chartering a boat.
When do I book the boat in order to get the best possible deals? Is my budget enough to afford a hassle-free sailing holiday?
What are my options if I want to sail all by myself or with my partner? How do we avail the services of a skipper, and how much would it cost?
These are all legitimate queries, and you must fully inform yourself before firming up the sailing holiday plan.
In this article, I have addressed exactly those questions and concerns so that you can go about planning your exciting sailing holiday with full confidence.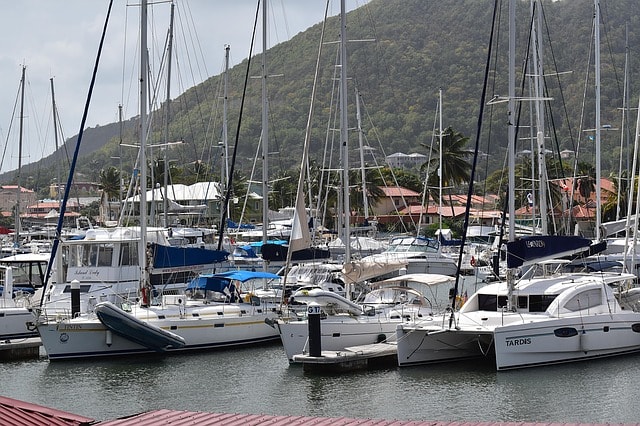 When Would You Get the Best Deals?
As a rule of thumb, you are likely to get the best deals and discounts when booking the boat early. The boat chartering business is fraught with risks and uncertainties, and, therefore, owners prefer to have them booked early.
In other words, you can look forward to some substantial discounts – as much as 10 to 20 percent – on the regular sailing charges when you book months in advance.
However, there are always some unforeseen circumstances that do not allow many of us to book the boat well in advance.
It is Not Too Late!
What are your options when you and your group of family and friends have firmed up a sailing holiday plan really late in the day?
Thankfully, you do not have to necessarily pay through your nose in cases of last-minute sailing charters.
As a result of last-minute cancellations, there are a lot of yacht charter companies with free boats that can be booked days before you go on your sailing holiday.
Such last-minute deals are routinely advertised by charter operators on their websites and newsletters.
Keep a close eye on their websites, and it is more than likely that you would not only get a charter deal well within your budget but also avail attractive discounts, free days and waiver of certain fees.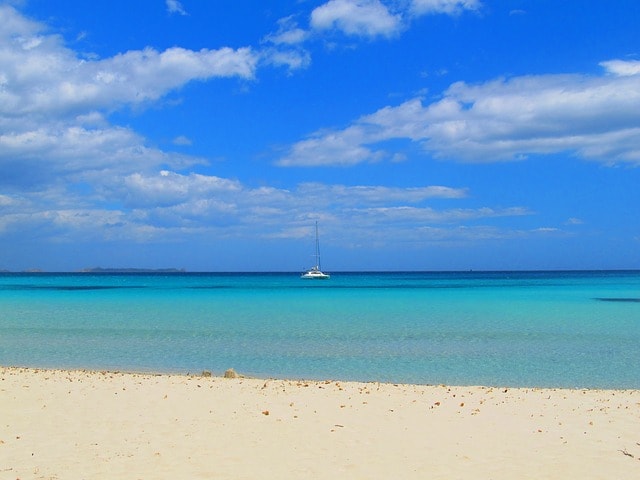 3 Good Reasons to Book Early
As mentioned above, it is possible to get some steal of a deal even when you charter the yacht at the last minute.
Why, then, should you bother about booking it months in advance? Besides the obvious reason of significant monetary savings, there are other equally important non-monetary benefits of an early charter.
1)  You should remember that a sailing holiday is highly flexible and allows you to plan the itinerary to the last detail.
The importance of careful planning is especially important when you are sailing as part of a group, as everyone will have inputs of their own.
In other words, you will need a lot of time to plan the trip. Booking your boat early allows you the luxury and excitement of such detailed planning.
2 ) Booking early gives you the chance to charter a boat that is perfect for your needs and requirements. You can choose from the newer yachts with roomier cabins and spacious decks from the most reputed yacht operators for the same amount of money.
3) Not all charter companies help you with provisioning. If you are going on your first sailing holiday, then you would want enough time to research and procure things you would need to carry on the boat.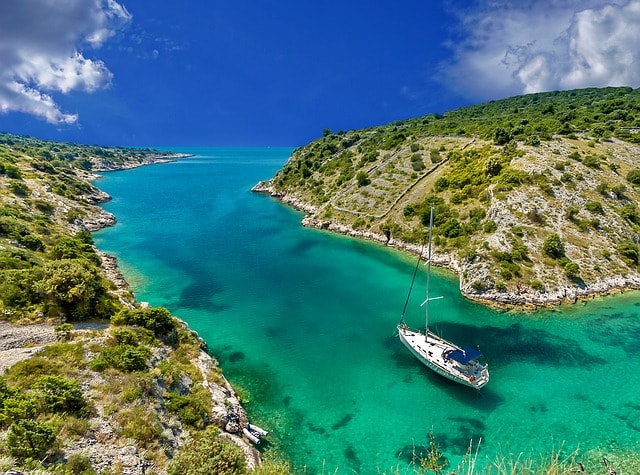 How to Sail on a Small Budget?
As mentioned before, the perceived high cost of sailing holidays is what deters a lot of people from even considering chartering a yacht.
Now that you already know when to get the best deals on yachts, what are some other additional tips that can help bring down the overall cost of your sailing holiday?
1) Firstly, if possible, avoid booking your holiday in the middle of peak sailing season. While I do not recommend sailing out of season, it is certainly possible to book your holiday at the periphery of the sailing season, either at the start or at the tail end.
2) Let go of the urge to book the newest and shiniest yacht. Yachts that have been in action for a few years are completely seaworthy when maintained well. Therefore, approach reputed yacht operators about their older boats, and you can get some steep discounts.
3) Do you really need the longest boat when a smaller size, say 32 feet, will suffice? The thing about sailing holidays is that you'd spend most of your time out on the deck or sightseeing the islands. In other words, you can compromise on the size of the cabins and further bring down your overall expenses.
4) Avoid crowded and touristy marinas as much as possible. Look for the nearest, less crowded alternatives. This will translate into considerable savings in the form of docking and provisioning costs.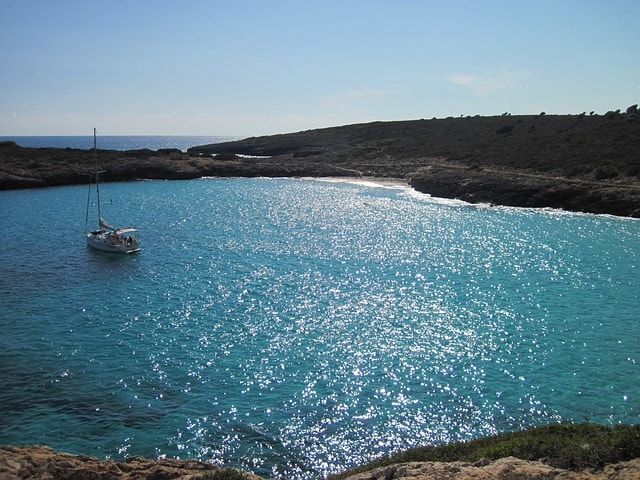 Best Options for Sailing as a Couple or Alone
Typically, sailing holidays involve a decent-sized group of family and friends who book a boat together.
Doing so keeps the per-head costs down. However, if you are sailing with your partner or all by yourself, then you would need a different strategy.
In particular, you can choose one of the following two options.
1) Charter a small yacht that accommodates the two of you and enjoys complete freedom and privacy.
2) Look out for larger sailboats that are advertising their cabins for individuals and couples.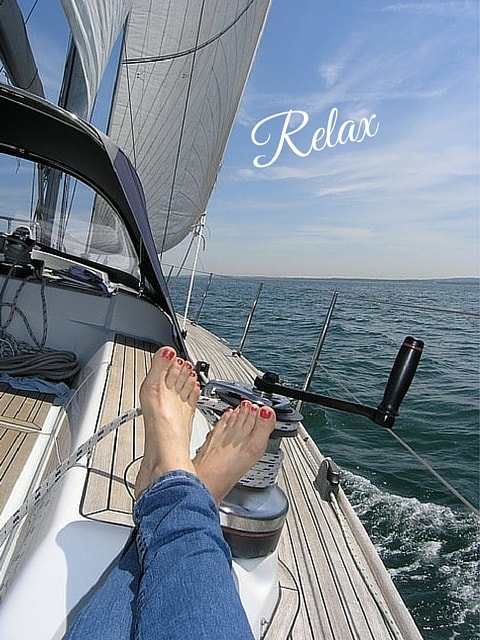 Tips for Sailing With a Skipper
If you are going on your first sailing holiday or do not possess any sailing certification, then it is advisable to hire the services of an experienced skipper.
However, before you do so, there are a few pointers you should check in order to ensure a pleasant experience for everyone.
1) Inquire about the skipper's sailing experience, especially in the location where you would be going for your holiday.
2) Make sure that the skipper is fluent in English so that there is no chance of a breakdown in communication in the middle of the sea.
3) Make sure you and your skipper are on the same page when it comes to rules about smoking etc, while on the yacht.
4) Finally, ask the yacht operator about how much you should tip the skipper and crew at the end of your sailing expedition.
In Conclusion
Hopefully, by now, you are feeling a lot more positive and excited about the possibility of a sailing holiday of your own.
As you can see, with enough time and planning, there is no reason why you cannot enjoy a sailing holiday while staying well within your vacation budget.
So start researching, inquire about deals, and plan with meticulousness and enthusiasm, and you'll be well placed to experience the unique thrill and luxury of a sailing holiday.
Want More Tips?
Sign up for Cruising Sea newsletter to receive every two weeks the latest post straight to your inbox!
Did you already enjoy last-minute sailing vacations? If so, feel free to share your experience in the comments below.
Daniella has been passionate about travel, the sea, and nature for many years. As a child, she frequently traveled throughout the Mediterranean and continued with her journeys throughout her adult life.
Her experiences have created the desire within her to share her love for traveling with other passionate and adventurers who want to discover beautiful horizons and new cultures.