The 9 Best Restaurants in Jost Van Dyke – Top Spots to Eat
As the smallest island in the British Virgin Islands archipelago, Jost Van Dyke has carved a niche for itself among people who visit the region for a sailing and yachting holiday.
While Jost Van Dyke is modest in terms of size, there is no shortage of wining and dining options on this beautiful island.
In particular, the Great Harbor and White Bay are two hot spots where a number of small restaurants and bars provide an incredible view of the calming blue waters, as you enjoy fresh seafood or sip on a refreshing tropical cocktail.
Here is our list of the 9 best restaurants in Jost Van Dyke to enjoy both local and global culinary delights.
1. Foxy's
Foxy's is, without a shadow of a doubt, the most celebrated and sought after dining and drinking destination on this little island.
The visitors flock to Foxy's as much for the food as for its almost carnival-like atmosphere. The owner Foxy Callwood is an accomplished calypso performer who gets the guests going with his foot tapping and always hilarious lyrics, filled with double entendres.
The menu is eclectic, featuring the best of local ingredients and prepared in a range of styles from across the globe.
For a more local experience, you should try going there on Friday and Saturday nights when Foxy hosts a Caribbean-style barbecue. Foxy's is also the only place on the island to get a locally brewed beer.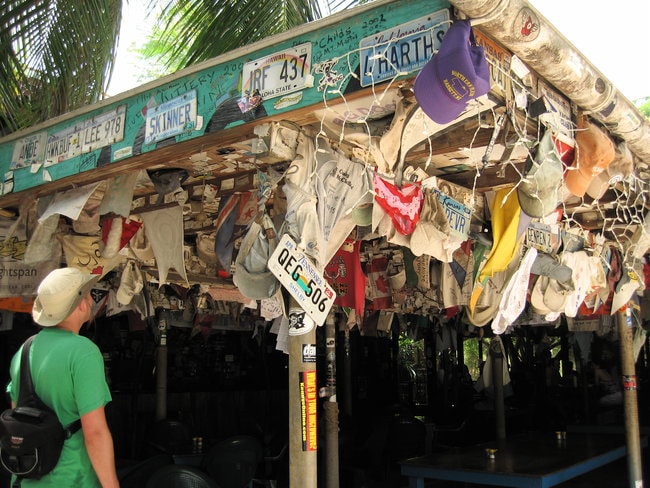 2. Soggy Dollar Bar
A veritable institution on the Jost, the Soggy Dollar Bar pulls the crowd like no other. Located on the White Bay, the Soggy Dollar Bar also turns into a truly romantic destination during the evenings, adorned as it is with beautiful candles.
The owner and head chef of this venerable restaurant and bar does not prefer to be predictable with his food, as the entree and appetizer selections are changed every week and presented with a local flourish.
The restaurant has an eclectic menu with an emphasis on fresh ingredients prepared with a local twist. Their painkiller ice cream, modeled after the island's famous painkiller cocktail, is certainly worth a try.
Given the popularity of this place among tourists, we would advise you reserve early.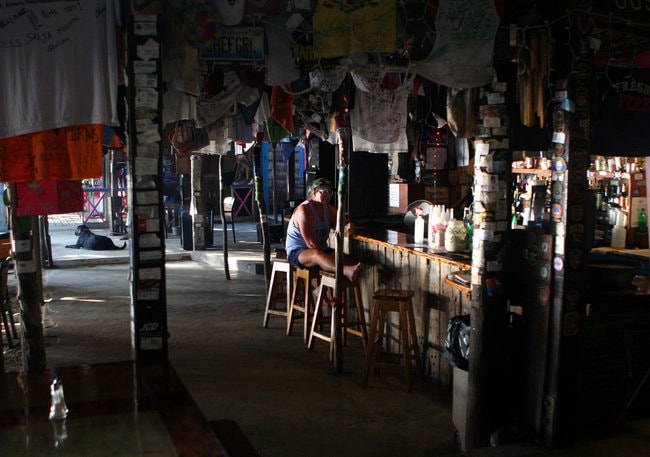 3. Corsairs Beach Bar and Restaurant
A beloved presence on the Great Harbor, the Corsairs Beach Bar and Restaurant shook up the culinary landscape of this tiny island with their unabashed promotion of continental fare, especially the pizza.
While holidaymakers in this part of the world expect to be treated to the best of seafood fare, the presence of an establishment like Corsairs with their excellence at making great pizzas works like a charm.
Aside from the pizzas, you will have a lot to choose from a predominantly continental menu with some delightful attempts at fusion cuisine.
For example, their filling breakfast of omelette and burritos is certainly worth a try. The restaurant is located just a few steps from the water's edge, easily identifiable by the restored dodge truck parked at their entrance.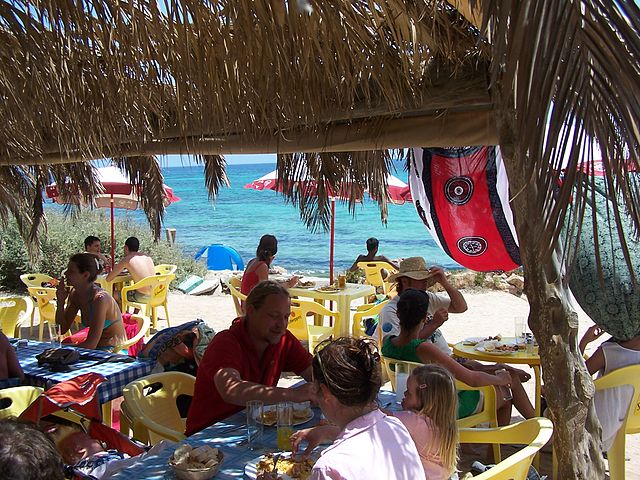 4. Foxy's Taboo bar and Restaurant
The first thing you notice about Foxy's Taboo is its relative inaccessibility compared to most of the restaurants and bar on our list. However, make no mistake, as Foxy's Taboo is well worth the trek to East End, the less glitzy part of the Island.
Unlike most of its competitor, Foxy's Taboo is not set up to be a party place and the emphasis is distinctly on the food in an unforgettably scenic setting.
The Mediterranean influence on the menu is obvious with their specialties such as skewered meat marinated in herbs, pizzas prepared in a wood-fired oven, and some of the best salads in the whole of British Virgin Islands.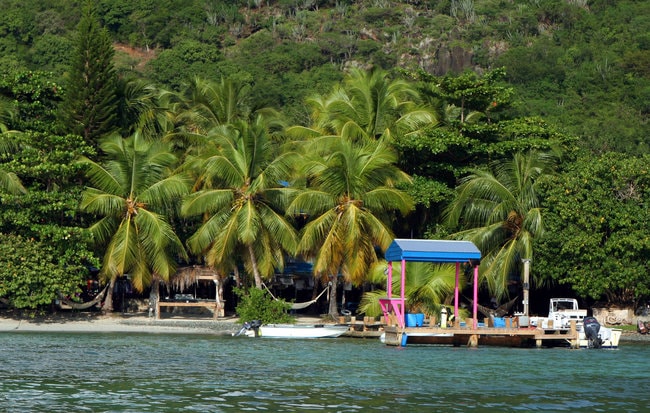 5. One Love Bar and Grill
Located on the picturesque White Bay beach strip, One Love Bar and Grill has had its brushes with fame and celebrity.
Most notably, this restaurant made its way to Food Network's flavor discovery trip in 2008. Unsurprisingly for this region, the menu is dominated by freshly caught produce from the sea.
Aside from their delectable seafood preparations, the restaurant offers a wide choice in terms of Tex-Mex cuisine, sandwiches and salads. The restaurant has a very distinctive decor relating to the owner's past as a fisherman.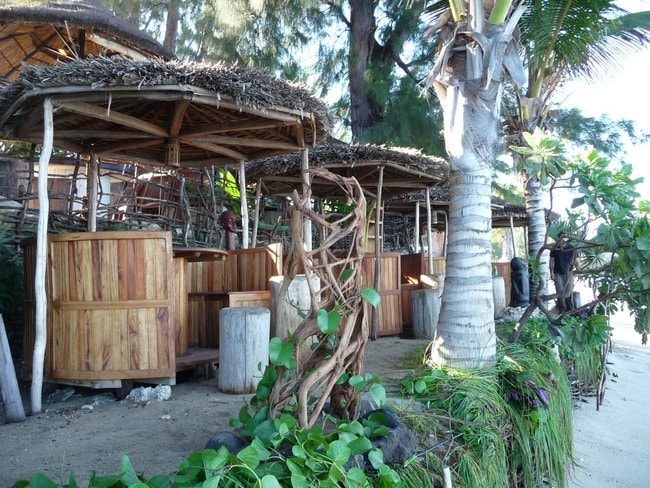 6. Harris' Place
Located on the Little Harbor beach strip, Harris' Place is a quiet and intimate place despite all the bells and whistles of a modern restaurant and bar.
The owner herself is an affable lady who is always up for a conversation with her patrons while recommending them the best from her menu.
Quite like most other restaurants on this island, the menu at Harris' Place is dominated by seafood preparations, with their lobster prepared in a velvety garlic butter sauce being the pick among the rest.
Among desserts, their unique interpretation of the key lime pie is worth every holiday calorie. The restaurant has a schedule for live music. We recommend that you call ahead for reservations.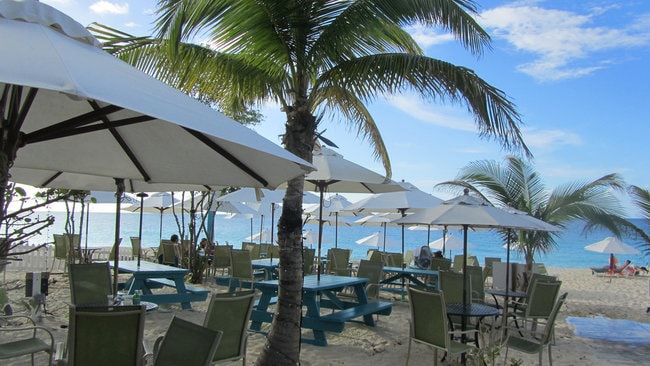 7. Sidney's Peace and Love
Another little gem located on the Little Harbor. Aside from some wonderful freshly caught seafood preparations, Sidney's Peace and Love is a great place for holidaymakers who crave a taste of food from back home.
The restaurant has a wonderful kitchen with some accomplished chefs who prepare comforting delights such as barbecued chicken and ribs, corn, coleslaw, and potato salad.
For the seafood connoisseurs, the restaurant has all-you-can-eat lobster nights twice every week.
The setting here is wonderful whether you choose to eat on the open air terrace or the air-conditioned dining room overlooking the blue waters.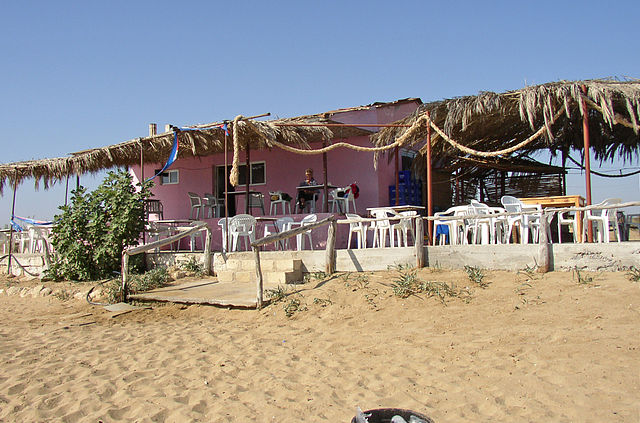 8. Gertrude's Beach Bar
Located on the White Bay, Gertrude is a comforting presence for people who prefer a casual setting and food that is more wholesome than experimental.
The kitchen at Gertrude's specializes in burgers, Caribbean-style roti sandwiches, and conch fritters. The bar has a great facility where they let patrons pour their own drinks.
The helpful staff, in particular, the warm and friendly Olga, leave no stone unturned to make sure you feel right at home.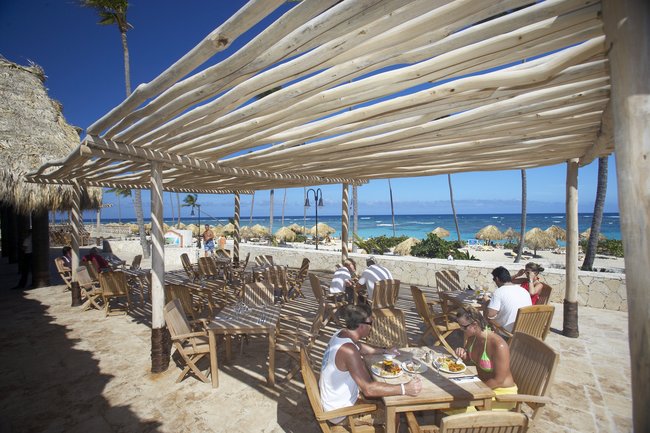 9. Ivan's Stress-Free Bar and Campground
While located on the White Bay, getting to the Ivan's Stress-Free Bar and Campground takes a while as it is separated by a trail.
However, if you are one of those visitors who are jaded and crave a bit of peace and quiet, then Ivan's is the place you should head for.
Unlike places such as Foxy's and Soggy, you would get a very low-key vibe at Ivan's with spectacular views, cold beer, and some tasty lunch and dinner.
The place is all about keeping it simple as well as reasonably priced.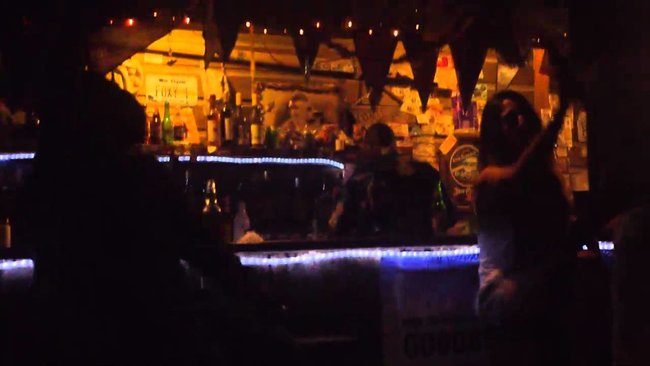 Conclusion
While there are other pit stops on this little island for your gastronomic journey, there is no doubt that you cannot go wrong with our curated list of Jost Van Dyke's best restaurants and bars.
So kick back, soak in the ocean views, and tuck into some of the freshest, yummiest culinary preparations.
What about you? Do you know some good restaurants in Jost Van Dyke? Please, feel free to leave a comment just below, I 'll be more than happy to hear your feedback:)
Daniella has been passionate about travel, the sea, and nature for many years. As a child, she frequently traveled throughout the Mediterranean and continued with her journeys throughout her adult life.
Her experiences have created the desire within her to share her love for traveling with other passionate and adventurers who want to discover beautiful horizons and new cultures.