If you are headed to the Caribbean, a motor yacht is hands down one of the best ways to explore the glorious beauty that the region has to offer. With a motor yacht, you will get to conveniently explore all the popular hotspots and look stylish doing so. Motor yachts come in a wide variety of designs, which guarantees that there'll definitely be something to suit your personal preferences and style. And the best part? Power yachts typically come with a full crew, and they also offer an array of amenities aboard, ensuring that your comfort is the top priority. Here is all you need to know about a motor yacht charter in the Caribbean.
---
About the Caribbean
The Caribbean is world-renown for its raw natural beauty, great weather, and wonderful people. The region comprises of the Caribbean Sea, its islands, and the adjacent coasts. There are also several states and independent territories such as Anguilla, British Virgin Islands, the Bahamas, among others. Holidaymakers love the Caribbean thanks to the beautiful beaches, the turquoise sea, the historic cities, and the exotic flora and fauna.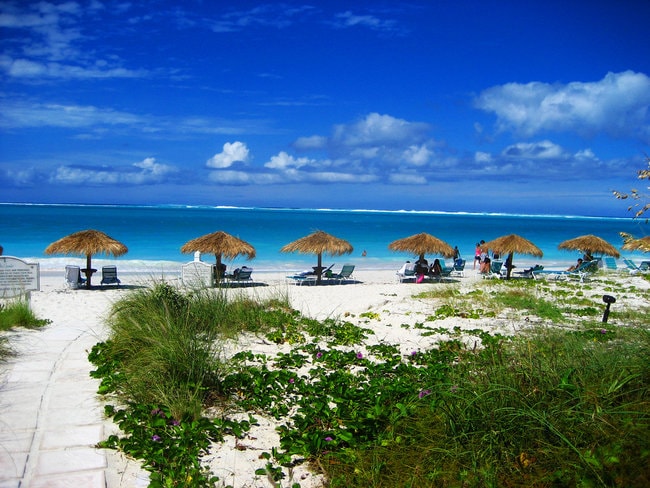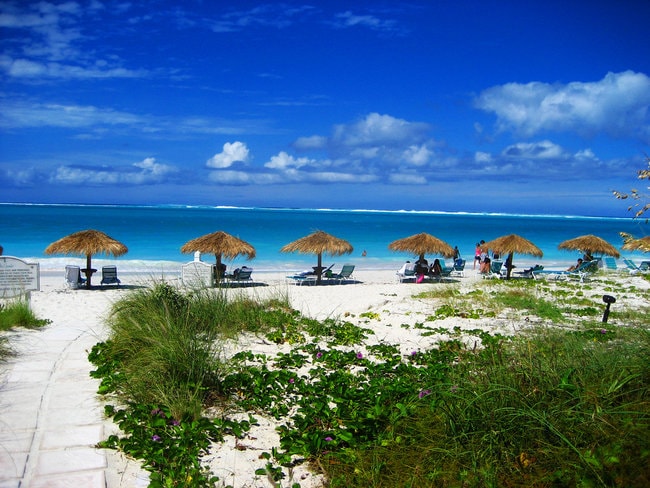 ---
Best Seasons to Sail
The Caribbean is renowned for its general favorable weather all year round. Average temperatures range from 24°-29°C. Keep in mind that hurricanes and tropical storm have an impact on Caribbean weather, with the official hurricane season running from June 1- November 5, peaking in mid-August to late October. The best season to sail the Caribbean is during the drier season running from February through May. These months experience low winds and more stable conditions.
---
About the Motor
A motor yacht is a sizeable recreational vessel that offers considerable luxury to its guests. They come in a variety of styles ranging from conventional cruising yachts that allow for lingering sea views at an unhurried place to state-of-the-art motor yachts for quick trips from one island to another. Here are some of the reasons to consider a motor yacht.
1. Plenty of deck space
Motor yachts feature plenty of decks pace where you can spend time with family and friends.
2. Spacious rooms for guests
The rooms in these yachts feature roomy and private accommodations for guests onboard that offer adequate comfort during your getaway.
3. A variety of activities onboard
Motor yachts typically offer a variety of water sports activities onboard depending on how big it is and the equipment available.
4. Presence of a professional crew
There is usually a professional crew onboard a motor yacht to take care of guests so that you can fully relax and unwind on your getaway.
5. A variety to choose from
You have a variety of motor yachts to choose from depending on the number of guests, your budget, cabin size, and any other preferences you may have.
---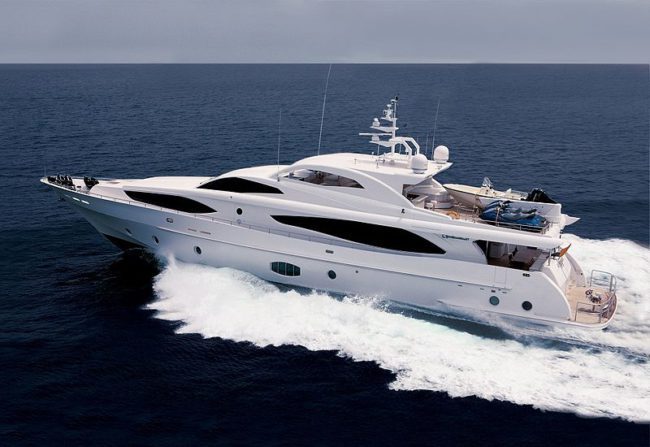 Types Of Crewed Motor Yacht Charter
There are a variety of crewed motor yacht charters to choose from depending on your needs:
Luxury motor yacht
For a unique experience during your holiday, go for a luxury motor yacht. These yacht types
offer incredible amenities, plush cabins, an array of water toys and other entertainment
features, and a professional and reliable crew at your service.
Event motor yacht
If you have an upcoming event, why not have it on a crewed motor yacht? There is a wide
variety of yachts particularly selected for events, whether for a wedding, conference, company
party, or even for a day of team building.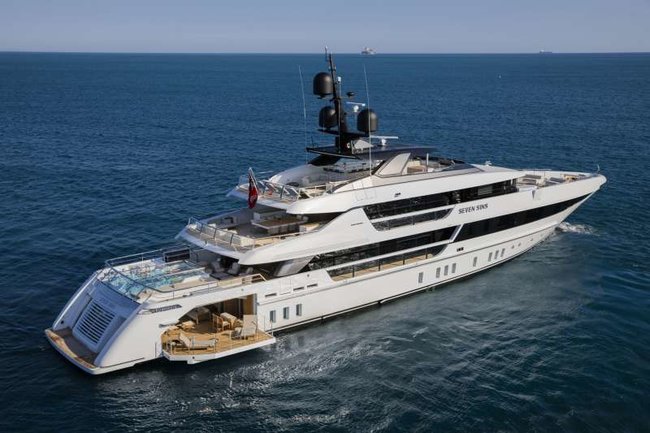 ---
About the Crew
The crew on a motor yacht are extensively trained professionals that are hired to manage your
charter and to look after the well-being of guests onboard. The crew is in charge of cleaning,
maintenance, cooking, and sailing, and are usually well-versed in the region where you are
visiting. While they provide excellent services for guests, the crew also ensure they allow you the
privacy you need during your vacation.
---
Fine Cuisine on a Motor Yacht Charter
The food onboard a motor yacht charter is prepared for guests by a professionally trained chef. If you want to experience the Mediterranean cuisine, your chef will be more than happy to show off their skills and prepare popular delicacies such as paella, bouillabaisse, couscous, etc. Most chefs also accommodate vegan, gluten free, lactose intolerance, and other dietary issues in order to create meals that will delight your palate using local ingredients.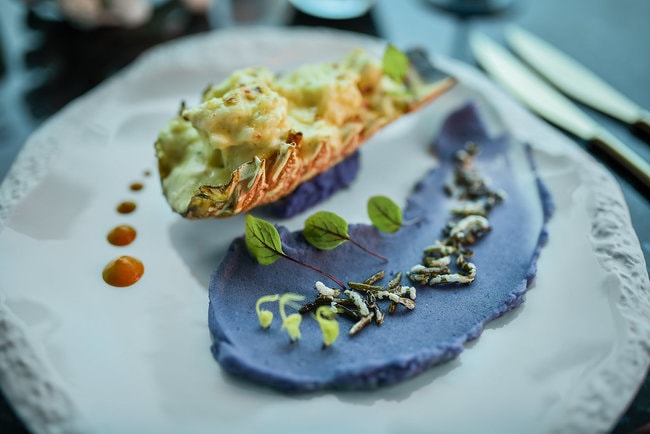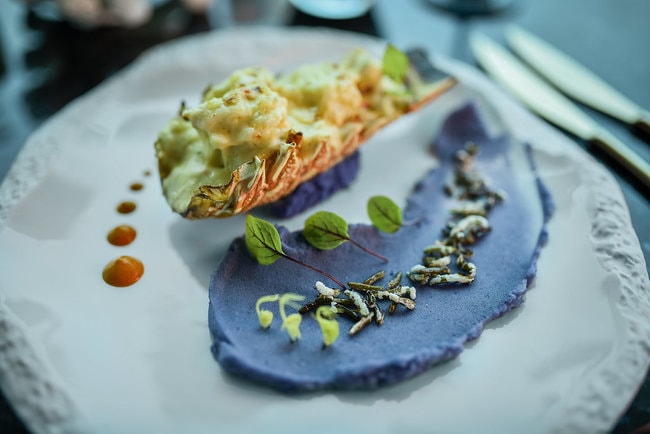 ---
Activities on Board Motor Yacht
Activities you are likely to find on board a motor yacht include:
Water toys
Motor yachts typically offer an array of water toys for guests to enjoy such as inflatable toys, jet
skis, wave runners, sea bobs, and kneeboards among others.
Sun tanning
Guests on board a motor yacht also have the option to work on their tans on the lounging areas of sun decks where they can soak up sunrays.
Alfresco dining on the deck
After a long day of water activities, guests can enjoy the warm sea air as they dine alfresco on
the deck of the motor yacht.
TV screens and movie screening
Another great way to unwind on board a yacht is by catching up on your favorite shows on TV
or watching a private screening of your favorite movie.
Photography
Document your expeditions by taking wonderful photographs.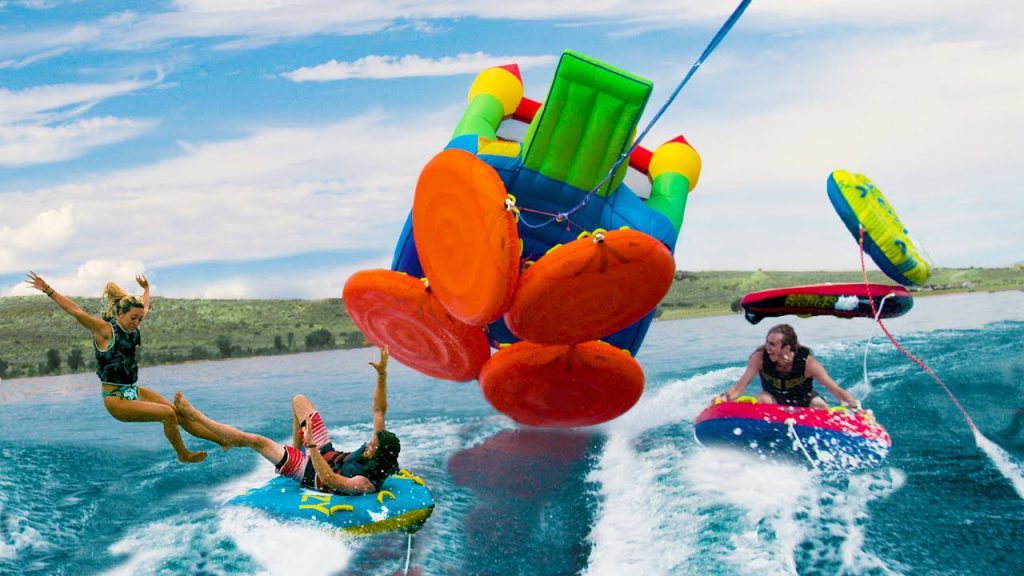 ---
Most Popular Caribbean Destinations
BVI
The British Virgin Islands are arguably the ultimate charter destination for motor yachts, with fascinating islands and cays such as Anegada, Virgin Gorda, Jost Van Dyke, and Tortola. The Azure waters and white sand beaches are prime spots for activities like swimming, diving, sailing, and fishing, while onshore activities include retail therapy and exploring the various historic sites.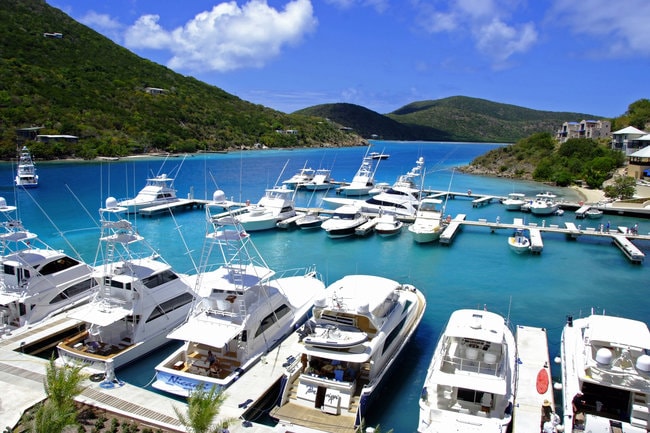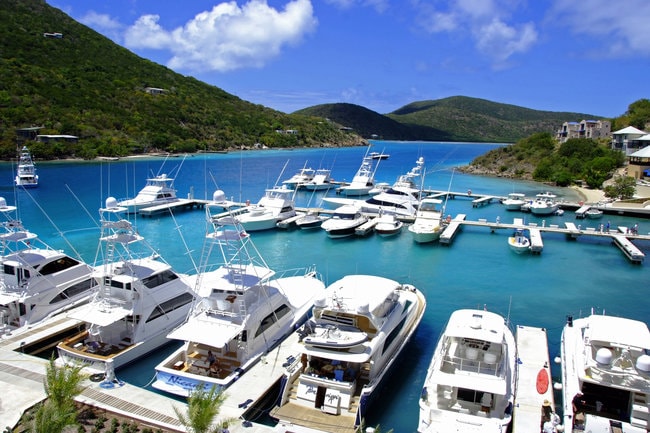 St Marteen
There is so much to experience n St Marteen, from the lively beaches with restaurants that serve local delicacies to the rainforest-covered mountains inland that are ideal for long treks. The culture here is a fascinating blend of French and Dutch as evidenced in the food and architectural elements.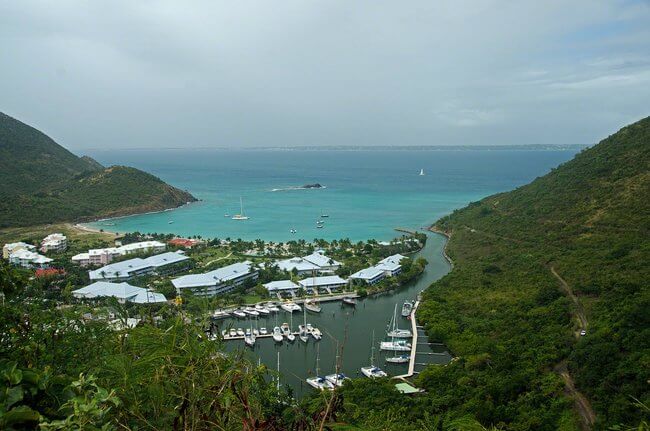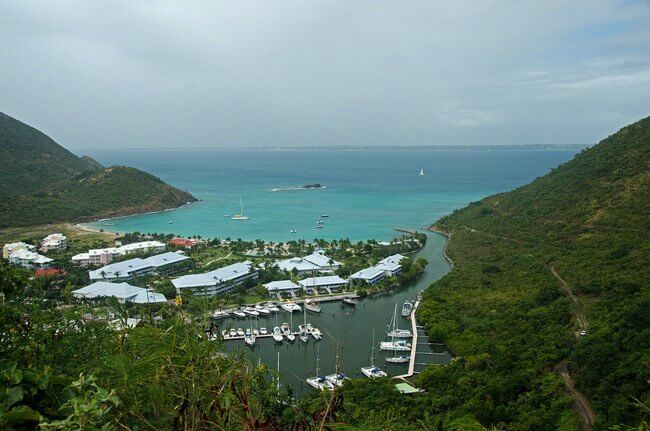 St Barths
This is another fascinating Caribbean island that is renowned for its pristine white sand beaches
and high-end designer shops. The captivating combination of French and Caribbean culture make for mouthwatering dishes such as christophine and accras as well as delicious wines and champagnes.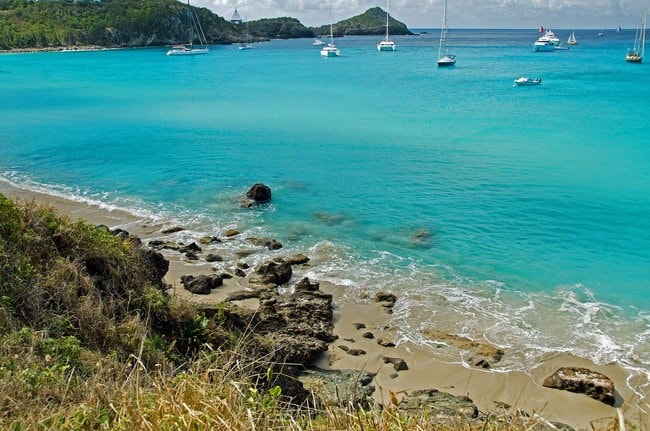 Bahamas
The Bahamas are made up of over 70 islands protected by a vast reef, with attractions such as pristine white beaches, turquoise waters, island culture, and historic towns. Water activities include snorkeling, game fishing, and scuba diving, while mainland activities include shopping in
high-end retail stores and exploring the various historic sites such as the Queen Staircase and Fort Charlotte.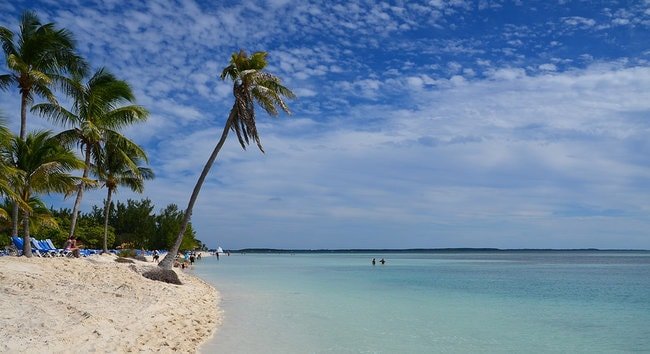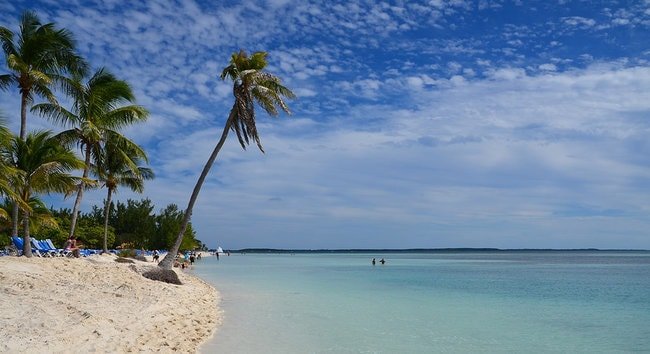 Grenadines
The Grenadines are a small chain of islands with a fascinating blend of English and French
culture. There are so many awe-inspiring locales to explore, include the Tobago Cays, Mustique, Bequia, and Salt Whistle Bay. Whether you are savoring the local cocktails and seafood in the numerous waterfront bars and hotels or finding deserted beaches where you can dive, there is something for everyone in Grenadines.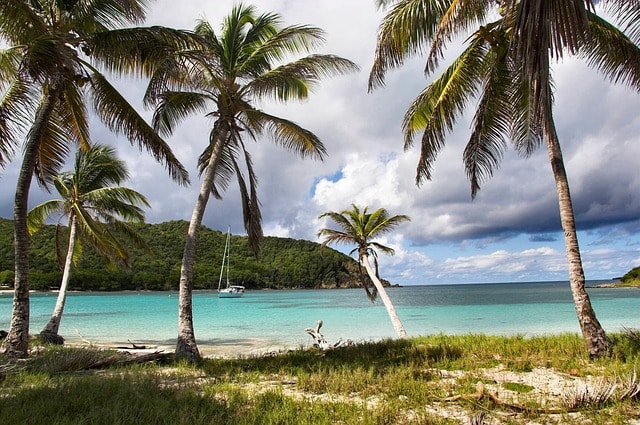 Anguilla
Tucked away in the Eastern Caribbean is the magical island of Anguilla. You will find some of the best beaches in the Caribbean here, from the serene Shoal Bay to the stunning Muanday Bay Beach. The atmosphere in Anguilla is generally slow and laid-back, which makes it an ideal destination or a relaxing getaway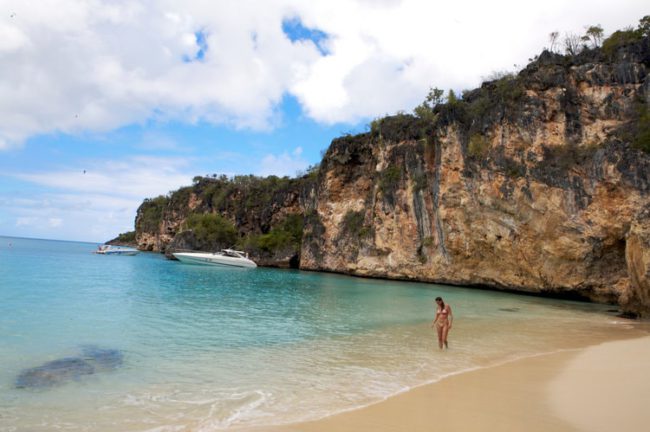 Guadeloupe
Guadeloupe is made of six inhabited islands, including Basse-Terre Island with its breathtaking waterfalls and hiking spots and Marie-Galante with its turquoise waters and white sand beaches. The French Creole influences are evident in the culture and cuisine of the islands.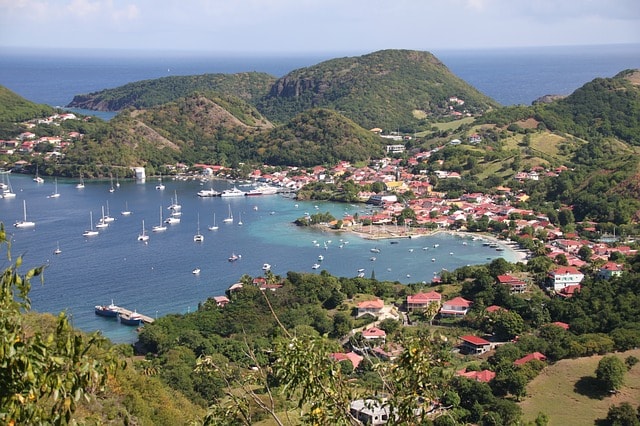 Price
Some of the factors that affect the price of a motor yacht charter include the duration of the trip, guest cabins present, the destination, year and make of the yacht, and the season. If you want to charter a motor yacht to the Caribbean, please, contact Cruising Sea for more information and a specialist yacht charter will get back to you with all the details you need so you can plan your Caribbean holiday!
---
Final Thoughts
Chartering a motor yacht to the Caribbean is a stylish yet relaxing way to spend your vacation. With an array of luxury destinations and exotic islands waiting to be discovered, get to experience all that the Caribbean has to offer from the sea and book your motor yacht charter now!
How was your Caribbean motor yacht charter trip? Feel free to share your experience in the comments below.
Daniella has been passionate about travel, the sea, and nature for many years. As a child, she frequently traveled throughout the Mediterranean and continued with her journeys throughout her adult life.
Her experiences have created the desire within her to share her love for traveling with other passionate and adventurers who want to discover beautiful horizons and new cultures.