Sailing trips make for an exciting vacation, different from on shore vacations in a variety of ways. For one thing, you would be spending a lot of time aboard the yacht and on the seas, without any shops and store insight.
The boat also has limited space to store all your belongings. This means that you must get smart and practical when it comes to packing for your sailing trips, as many of the rules of an on shore holiday would not work aboard a yacht.
The key is understanding what is absolutely essential for your trip and take such stuff with you while discarding everything that is surplus. Read on to learn all about the packing list for a sailing trip, for both men and women.
List of Things You Must Pack
Women
A) Dresses: Assuming a sailing trip lasting 10 days, you should pack no more than 5 dresses. They are a good option for on shore trips to restaurants that require a little formal by way of dressing as well as throwing over your bikinis.
B) Swimsuits: If you do not have ideal washing facilities aboard the boat, or if you do not want to bother with washing much while on your trip, you should take a swimsuit for each day of the sail. Otherwise, 4-5 would be sufficient for a 7-10 day long trip.
C) Tops and shorts: Just like the bathing suits, you should pack in a top for each day of the sail. 4-5 shorts should suffice for a 7-10 day sail.
D) Underwears: Assuming you would be spending most of your days in the swimming suits, you would not require an underwear set for each day. Even without laundry facility aboard the boat, you would do well with no more than 4-5 pairs.
E) Shoes: For footwear, stick to casual and sturdy boat shoes that are well suited for the marine environment. Ideally, you would do well with a pair of flip flops, sandals, and athletic shoes for your entire trip. Choose footwear with a firm grip, and avoid heels altogether.
F) Other items: In addition to the above, consider packing in the following items. A windbreaker for rainy and chilly nights. A pair of leggings is also recommended for chilly nights. A pair of scarves, sarongs, and towels should be other items that you should ideally pack in for your trip. Finally, polarized sunglasses and a wide-brimmed hat are indispensable for your sailing trip.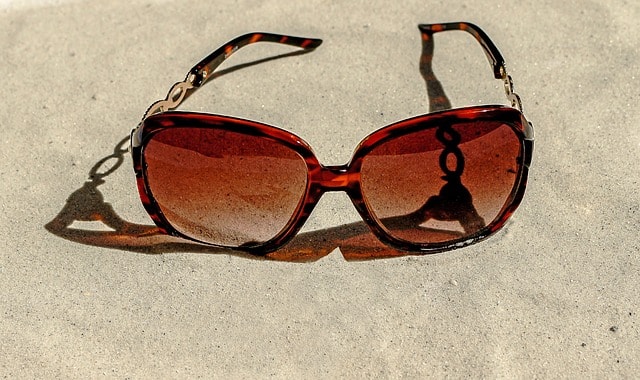 Men
A) Bathing suits: Depending on the laundry facility on board the yacht, you may pack in as many as one bathing suits for each day of sail or as few as 4-5 pairs.
B) Shirts and shorts: Pack in a casual shirt or tee shirt for each day of sail. For a sailing trip lasting 7-10 days, you would do well with 4-5 pairs of shorts.
C) Formal wear: You may consider packing in a pair of formal trouser and shirt if you intend to visit on shore establishments that require something formal.
D) Underwear: Unlike the ladies, consider a pair of briefs for each day of sail.
E) Other essentials: Just like the girls, you should take care to pack a light waterproof jacket for chilly and rainy nights. Also, consider a wide-brimmed hat, and good quality polarized sunglasses for your trip.
F) Footwear: A pair of sandals for bathing, casual flip flops with high quality and gripping soles, and a pair of boat shoes should suffice for your trip.

Toiletries for Both Men and Women
A) Essentials: These include toothpaste, shampoo, body wash, and deodorant.
B) Prescription items: Your prescription items are an absolute must.
C) Other medications: Emergencies may arise on board the yacht, and you may not have the luxury to visit a chemist. Be prepared with common medications including the sunburn lotions, aloe/balm, OTC drugs for common ailments such as cold and headache, antibiotics, mosquito and insect repellents, band aids, and instruments such as tweezers, needles, and nail clippers.
 Electronics and Other Items for Both Men and Women
A) Personal entertainment: Pack in your laptop, camera, and an MP3 player after checking with the skipper about power and ports aboard the boat.
B) Documents: Remember to pack all your essential documents including the passport, boat charter papers, travelers' check, credit cards, etc. in a waterproof case. An electronic copy of all the documents should be safely stored on a separate device.
C) Other items: If you are sailing with kids, then packing in games and books for them is a magnificent idea. Board games and playing cards are also an excellent way to pass the time aboard a boat. For water sports activities, instead of rentals, you may opt for packing quality snorkeling gears. Flashlights with head straps are also a good item to carry.

List of Things You May Want to Pack
May yachtsmen may feel that they need a little more than just the basic essentials when it comes to the sailing trip. However, it would be prudent to remember the golden adage that packing light is the way to go on a sailing trip. Nevertheless, everyone is allowed to indulge in a few luxuries and quirks of their own. Therefore, there are a few optional items that you may pack in for your trip.
A) Toolsets: A tool set gives you a very hands on feeling aboard the boat for carrying out a variety of tasks. While your ship would come equipped with most of the tools you would conceivably require during the trip, you may consider carrying small pocket tools including a Swiss knife.
B) Binoculars: Binoculars are handy to look further ahead than what mere human eyes can see. While they are not essential, they can add a lot of fun to your trip.
C) Handheld GPS and VHF set: Most yachts come with their own fixed GPS device as well as a VHF radio set. However, for those who are keen on it, an additional handheld GPS and VHF radio set would be perfectly acceptable.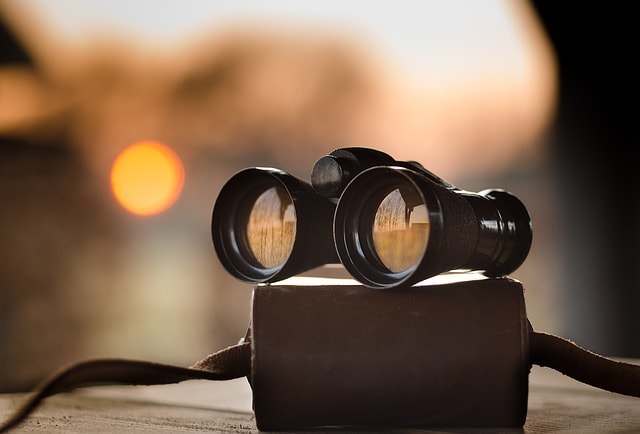 List of Things you Should Avoid
A) Jewelry: This applies to both men and women. Sailing trips are extremely casual affairs, and there is no need to risk your expensive jewelry in the middle of the sea.
B) Formal dresses: While you may consider packing in a semi-formal attire for that on shore visit to a fine dining restaurant at your favorite destination, there is absolutely no need to pack your cumbersome dresses on a sailing trip.
C) High heels: Yachts are absolutely not welcoming to high heels owing to both their surface and the motion. Stick to casual boat shoes and sandals with good grip.
D) Unnecessary electronic items: While some electronic items are essential, such as a camera, or even a laptop, other items are best avoided. For example, your hair dryer or hair straightener.
E) Extra utensils: It is most likely that your chartered boat comes equipped with all the necessary cooking ware, so you do not have to worry about sneaking in your favorite baking tray.

Other Tips
A) Sea sickness is a real issue on sailing trips, more so if you are aboard a monohull prone to pitching and roll. For such eventualities, carry time-tested medications such as ginger tablets or candied ginger.
B) Painkillers and ointments: Bruises and Muscle pain are more common aboard a sailing trip than you are likely to anticipate. For such eventualities, carry a trusted gel or cream.
C) It is possible that a lot of items in your pantry has medicinal uses as well. Download useful information from the internet about medicinal uses of a lot of spices, herbs, and vegetables that you would likely have stored aboard the yacht.
D) Plan ahead: Since you would be carrying your books, Kindle, and mp3 player, set up your playlists or books you would like to finish during the trip. Similarly, make sure your electronic items, including the camera, are well adapted for marine environment.

In Conclusion
Sailing is meant to be a carefree vacation where you experience nature in its most primal form. Loading up on unnecessary items only distract your attention from the things that are truly important – experiencing the beauty of seas with your loved ones. Indeed, at the end of the day, it's the moments that make vacations. Packing in extra items would only distract you from enjoying such moments. So pack light, and experience nature in its purest and rawest form.
Want More Packing Lists?
Sign up to Cruising Sea newsletter to receive every two weeks the latest post straight to your inbox!
If you have more tips to add to this packing list, I'll be happy to hear about it in the comment below 
Daniella has been passionate about travel, the sea, and nature for many years. As a child, she frequently traveled throughout the Mediterranean and continued with her journeys throughout her adult life.
Her experiences have created the desire within her to share her love for traveling with other passionate and adventurers who want to discover beautiful horizons and new cultures.