During my several sailing trips over the years, I have come to realize the importance of nutritious and delicious meals in keeping up the morale of the people aboard.
There are obvious limitations, in terms of access to ingredients and equipment, when it comes to preparing your meals aboard a yacht.
In other words, if you did not plan your provisioning meticulously, or fail to get creative with the limited resources at hand aboard a boat, then you might be staring at the prospect of repetitive meals for days.
And no matter how pleasant your sailing ground, your holiday can quickly turn into a forgettable disaster if people are not getting the food they want.
The good news is that it only takes a little bit of preparation and planning to ensure things stay interesting, culinary wise.
In this article, you can read about some of the sailing food ideas I've picked up over the years.
It is a good idea to prepare a broad list of dishes you and your friends and family typically enjoy.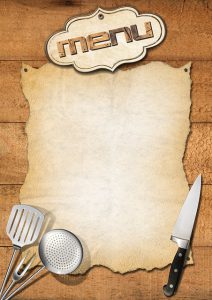 Doing so would help you when it comes to choosing ingredients for the trip.
You should remember that, despite all the luxuries and amenities modern yachts come with, you would be well out on the sea without immediate access to a host of services and facilities we take for granted on land.
This means that you should devise your daily menu so that it is not only tasty but also healthy and nutritious.
Look for diversity when it comes to crafting your daily menu so that there's no repetition.
Breakfast
For example, aside from beverages such as tea, coffee, and juices, you can rustle up your breakfast with a mix of ingredients such as eggs, sausages, tomatoes, and cereals.
This would provide you with a nutritious and hearty breakfast to start the day on an energetic note.
Lunch
For lunch, you may consider something light such as chicken salads, sandwiches, or even preparing freshly caught fish if you have the proper equipment for it.
Dinner
Dinner time could be a little more elaborate with a variety of pasta, salads, BBQ meats and fish, fried rice etc on the menu.
The same principle applies when it comes to devising your weekly menu. Do remember that the flexibility you would have in ensuring an interesting and diverse menu over a week long period depends entirely on the quality of your provisioning.
Choose a lot of fruits and vegetables that do not perish easily. Use up those vegetables and fruits that are prone to perishing first.
One of the best ways to make sure that your weekly menu stays fresh and interesting is through preparing them in different styles.
For example, with the same chicken, fish, and vegetables, you can alternate between Mediterranean, Chinese, Indian, or Italian styles of cooking.
This would require you to carry different varieties of condiments, herbs, and spice mixes, but they do not perish and take little space.
On the other hand, you would get to enjoy different flavors each day of the week.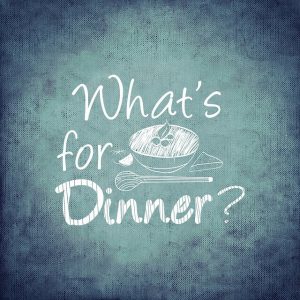 Dinner time aboard a yacht is a great opportunity to step out of the galley and indulge in some BBQ.
You can use your selection of frozen meats, freshly caught fish, and vegetables to whip together a delicious and fulsome meal.
However, if BBQ were possible, there are some other good ideas to ensure an enjoyable dinner. A combination of pasta and salads always works.
You could opt for lasagna and a simple Cesar salad, or spaghetti with as assortment of steamed or stir fried vegetables.
Chicken fried rice accompanied with Asian style curry is another easy and exciting dinner option. Pizzas are another all time favorite that can be easily prepared and enjoyed by all.
How to keep the food fresh
Keeping food fresh for long ought to be a priority during a long passage. The trick is to stick to some well-established guidelines about packing and storage of food items.
For example, make use of specialized storage options. Whether it is a humble zip lock bag or boxes to keep your ingredients dry, you should store food as per instructions.
Storing fresh meat is a persistent problem for most sailors. The trick is to have your meat vacuum packed so that you can safely stock it in the freezer for a week or in a cooler.
Complement your supply of fresh meat with the canned variety. Learn about proper food organization in the fridge so that you make efficient use of limited space.
Certain vegetables do not store well together. For example, store potatoes and onions separately.
Shopping list for the whole trip
Before preparing your shopping list, it would be advisable to ask all the members sailing with you about their preferences and allergies.
Once that is out of the way, you can get on with the task at hand. Firstly, categorize your items in an intelligent manner.
This will help ensure you do not miss out anything. You may categorize as follows
1. Fresh ingredients: This would include perishable items including meats, vegetables, fruits, and dairy items.
2. Canned ingredients: This is the same as above, except that they are added with preservatives to last a long time. You may include your favorite meats, vegetables, dried or candied fruits, condensed milk, etc.
3. Herbs and spices: This choice in this section is really large, so you should choose after proper planning. Choose your condiments and spice mixes after thinking through the cuisines you would prepare. You can further subcategorize this on the basis of cuisine such as Italian herbs, Asian condiments, Indian spices etc. This would also include a variety of sauces.
4. Drinks: Keep a nice selection of alcoholic and nonalcoholic beverage on board based on your preferences.
5. Snacks: Ready to eat meals and snacks are always handy and much in demand aboard a yacht, so make sure you pick up enough for the trip.
Tips
1. People have a larger appetite aboard a yacht: The motion of the ocean taxes the body, and, consequently, whips up the appetite. You can keep the ravenous appetite in check through storing enough snacks such as nuts and crackers.
2.  Pay attention to the amenities in the kitchen: Before you plan your meals and buy the ingredients, take a close look at the kitchen equipment provided on the boat. You do not want to be in a situation where you plan a lot of BBQ meals but the boat lacks the facility for that. Also, if you can help it, bring your favorite kitchen hand tools from home to simplify cooking aboard the boat.
3.  Too many cooks will spoil the food and the mood: The space aboard the boat is limited and there is a lot of stuff to store. It is important that only one person is in charge of storing the food items so that he or she knows how and where each item is kept.
4.  Finish the perishables first: Finishing them first means you would not regret having to throw them away, or, worse, suffer food poisoning on high seas.
Conclusion
Preparing and eating our food items is an incredibly personal thing, and no two people share the same tastes. However, when you are on a sailing trip, the resources are limited, and compromises have to be made.
However, with proper planning and a little bit of creativity, enjoying meals on long sea passages can actually turn into an exciting experience.
The trick is to be diligent and meticulous and follow the tips and ideas provided above in this article.
Want more recipes Ideas?
Subscribe to Cruising Sea newsletter to receive every two-week the latest post straight to your inbox!
If you have more thoughts on this topic, do let me know via the comments section.
Daniella has been passionate about travel, the sea, and nature for many years. As a child, she frequently traveled throughout the Mediterranean and continued with her journeys throughout her adult life.
Her experiences have created the desire within her to share her love for traveling with other passionate and adventurers who want to discover beautiful horizons and new cultures.