Sailing trips have emerged as an exciting and budget-friendly option for regular land vacations.
However, sailing trips are also unique and very different from land-based vacations in many important ways.
Therefore, it is important to plan carefully so that you are not left with regret in the middle of a picture-perfect sail.
One of the areas where a lot of novice sailors tend to go overboard is packing suitable clothes during their sailing trips.
I have been witness to chartering parties not only packing way more than what they would need aboard the boat but also packing the wrong kinds of clothes.
I cannot help but emphasize that a sailing trip is very different from other holidays as space is in short supply.
The mantra should always be to pack light and pack right. In this article, therefore, my aim shall be to educate novice sailors on what to wear on a catamaran.
Catamaran is Different Than a Monohull.
There was a time when monohulls were the undisputed kings of the sailing industry on account of their unmatched sailing characteristics. Not anymore.
Boat designers have, over the years, improved and refined sailing cats so much that they can easily rival the best monohulls.
On the other hand, catamarans have a strong advantage when it comes to space and comfort.
You would have more and bigger cabins on a 40 feet catamaran when compared to a similar-sized monohull.
In addition, amateur sailors truly appreciate the stability of a sailing catamaran as it is not prone to pitching like monohulls.
In other words, if you are looking for a more relaxing sailing trip instead of a performance-driven sail, a catamaran is clearly the better option.
It would accommodate more of your friends and family, as well as offer them larger cabin spaces.
Sailing on a catamaran means that you can afford to pack a little more generously compared to a monohull and enjoy your evening wear in ample social spaces.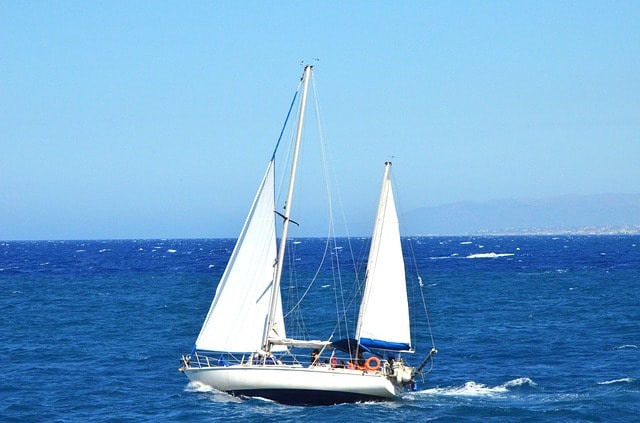 What to Wear for A Short Trip?
A short trip aboard a catamaran can be either a day sail or a weekend trip. For day sails, of course, you do not need to pack anything at all except your sunscreen lotion.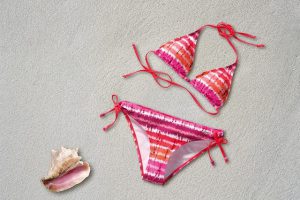 It is simply too short a trip to require you to change aboard the boat. Typically, you should look to dress casually.
Even on a weekend-long sailing trip, you should look to keep things extremely light.
Such sailing trips are long enough to require you to change but not long enough to warrant having your clothes washed.
Ideally, you should pack no more than one extra set of clothes.
If the trip does not involve any onshore trips, then you may get by with just an extra set of swimwear.
Depending on the weather forecast, you may also pack in a light water-resistant jacket to guard against wind chill and rain.
What to Bring for An Extended Trip
An extended sailing trip, on the other hand, one that lasts at least a week, requires you to carefully plan the clothes to pack.
A lot of the decisions about packing would greatly depend on the amenities available on the boat as well as the destination and expected weather.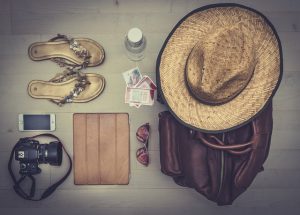 For example, if the chartered catamaran has a decent laundry facility onboard, then you may consider packing lightly.
Similarly, if your sailing trip also involves anchoring at popular coastal towns and visiting trendy bars, restaurants, and cafes, then you may consider packing in a skirt or trousers.
Other than that, you would be safe by packing light and casual wear.
Some people, especially ladies, are a little averse to having their underwear dried out in public. To get over this predicament, you can pack in a set of underwear for each day of your trip.
You would also need no more than 3-4 sets of bathing suits for the entire duration of your sail.
Always remember to pack in a light but effective jacket made of synthetic material for rainy and windy days.
Do I Need to Wear Shoes?
Most of the time, you would be walking around barefoot aboard the boat. However, boat shoes and flip-flops are obviously required on a sailing trip, especially if you would be making on-shore trips.
Make sure your boat shoes are light with a soft rubber sole.
Hard soles are not only unnecessary, but they may also scuff up the boat's surface.
For those who are planning adventure activities on-shore during their trip, lightweight sports shoes would do nicely.
Do take care to make sure that your flip-flops provide a firm grip and are anti-slip.
What is Not Recommended to Wear?
Sailing trips are all about keeping things light and casual.
Its core philosophy is to get by with as little as possible. Therefore, anything that goes against this philosophy should be strictly avoided.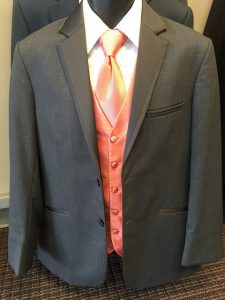 For example, there is really no need to bring your expensive formal wear when you are leaving on a sailing trip.
Whether it is formal evening gowns for women or jackets for men, these clothes are best kept away from your packing list.
Similarly, formal shoes and high heels do not belong to a sailing vacation.
For men, it is suggested that they pack no more than a pair of jeans for their trip, as they are not only heavy but also unnecessary aboard the boat.
List of Recommended Wear
1) Clothing:
Casual dresses for women to throw over their swimsuits.
Ladies should also pack in tank tops and shorts.
Men should pack in nylon or synthetic and airy shirts and boating shorts.
Swimming suits for ladies.
Men should pack in swimming trunks.
In addition, women should pack in a pair of leggings for cold days.
A suitable number of underwear.
Socks.
Sarongs.
A scarf.
In addition, both men and women would need fast-drying towels.
A light nylon jacket would suffice for rainy days.
2) Footwear:
For an extended sailing trip, women would need to pack:
A pair of soft-soled sandals for trips ashore
A pair of boat shoes to wear on board the boat.
A pair of flip flops
3) Other accessories:
In addition to your normal toiletries, do not forget to pack in
Your favorite hairbrush
Hair ties
A quality pair of polarized sunglasses
A wide-brimmed hat or even a baseball cap
Plenty of sunscreens
Eye mask.
A dry bag.
Additional tips
1) While a hairdryer is useful, you should consider not lugging it on your sail as it can really tax the batteries aboard your boat.
2) Do not pack your clothes in hard luggage. Make use of soft luggage such as duffel bags. They take up less space and do not risk causing scuff marks on the boat.
3) As far as possible, make sure the clothes you pack are made of fiber that not only keeps you comfortable but also dries fast.
4) Since you would be spending a lot of time on the water, you would likely partake in water-based activities. If you do not like the idea of using rental snorkel gear, make sure you pack one of your own.
Conclusion
By now, you should have a good idea about how important it is to pack light and pack right when it comes to sailing trips. Packing light also makes your trip more enjoyable as you focus more on the vacation rather than looking after your belongings. However, it is also important that you pack the right type of gear such as quality polarized sunglasses, fast-drying towels, etc.
Want More Packing Lists?
Sign up to Cruising Sea newsletter to receive every two weeks the latest post straight to your inbox!
More articles
Do you have more tips on what to wear onboard a cat? If so, you are welcome to share them in the comments below.
Daniella has been passionate about travel, the sea, and nature for many years. As a child, she frequently traveled throughout the Mediterranean and continued with her journeys throughout her adult life.
Her experiences have created the desire within her to share her love for traveling with other passionate and adventurers who want to discover beautiful horizons and new cultures.