With thousands of beautiful islands, excellent climate, interesting sites and incredible cruising ground, there is no doubt that Greece is the best option for a fantastic sailing experience. The Ionian islands are reputed for being the most relaxing sailing ground in Greece due to its calm and predictable winds making them perfect for a relaxing trip on the water and is also suitable for sailors of all skills.
It will take you more than a week to visit all these beautiful islands. Therefore, you should choose a route so that you can plan your trip efficiently, save a lot of time, and most importantly, enjoy the trip thoroughly! So, without further ado, here is a sailing itinerary in the Ionian for a 7-day charter holiday.
---
About the Ionian Islands
The Ionian islands are called the Heptanes which mean "the seven islands" and includes many other small islands as well. The Ionian is a group of beautiful islands situated off the Western Coast in Greece stretching from the North to the South.
Day 1. Corfu
Corfu is surrounded by rugged mountains and impressive shoreline offering a melange of traditional villages, a collection of fantastic beaches, wildlife, and exceptional resorts. Corfu is covered by a myriad of olive trees and is filled with, boutiques, restaurants, and hotels. The best way to avoid the crowds is to sail along the coast, there you'll discover the real Corfu, with stunning rough cliffs and isolated Bays.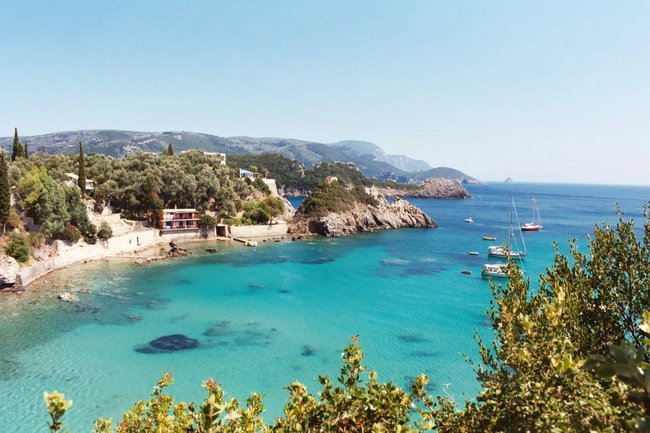 What to do
Paleokastritsa Monastery
Just above Paleokastritsa village, there is one of the oldest monasteries in Corfu that is actually still resided by monks. The place is decorated with centuries-old icons with a beautiful garden offering the most spectacular views of Paleokastritsa.
Old Fortress Corfu
A trip to Corfu wouldn't be complete without visiting the Old Fortress. It can take a bit long to get to the top but once arrived there you will certainly enjoy the fantastic surrounding Bays. Take a refreshing drink and enjoy soaking up of the Old Corfu history on the way back in a pleasant restaurant.
Night Parties
If you like parties, then Corfu is the perfect place as they are concerts almost every night that occurs in the famous Giant Plazza. If you crave nightclubs, then Kassiopi will be the best option.
Kassiopi
Kassiopi is a stunning place to visit that has two beautiful Bays, few lovely beaches along the coast, restaurants, bars, boutiques and a small supermarket. It is a wonderful place to relax with a good cup of coffee or a cocktail and see the spectacular view of Albania.
---
Day 2. Ithaki
Ithaka is situated off the Northeast of Kefalonia coast and is renowned for being a relaxing place as well as the house of the hero Odysseus. A real paradise! It is the second smaller island after Paxi. The best way to explore Ithaki golden sands and its crystal blue waters is by boat.

What to do
Agios Ioannis Beach
Agios Ioannis Beach is a great place to spend time and relax. It is a secluded and quiet beach with few restaurants offering a wide range of Mediterranean cuisine. Don't miss it!
Kioni Harbour
Kioni Harbour as it sounds is a superb little harbor to stop and moor. It is filled with lovely tavernas and bars. To get a place there, you need to arrive early as it becomes very busy during the day.
Kathara Monastery
Kathara Monastery is situated on the top of a mountain that offers gorgeous views of Vathi Bay and Ithaka Islands. As you get inside, you'll be blown away by the stunning colorful interior of the Monastery. Just the road to the Monastery is an adventure not to miss out!
Filiatro Beach
Filiatro is a lovely pebbly beach with sunbeds and umbrellas, a tranquil place to anchor, relax and swim in the crystal clear water. There is a small bar where lunch, snacks, drinks and ice creams are available. Without a doubt, it a charming place to unwind.
---
Day 3. Kefalonia
Kefalonia is the largest island in the Ionian and is situated in the West of Greece coastline. This beautiful island is dotted with incredible sandy coves and rough landscapes. Argostoli, the capital of Kefalonia was built on a hill and is made up of limestone cliffs, stunning white sandy beaches, and secluded Bays. There is the famous festival called St Gerasimos during the month of October when everyone celebrates together.

What to do
Myrtos Beach
Myrtos beach is nearby Assos village, so after a fun day at the beach, you have the option to enjoy a good dinner. The water is amazingly blue and clear with white sand. A great place to spend the day with family.
Melissani Cave
Experience a magical experience at the Melissani Cave; you will be totally amazed by the beauty of this site. As you walk through, you'll discover the most beautiful crystal blue water.
Antisamos Beach
Go snorkeling in the warm clear blue water to enjoy seeing beautiful colored fishes at the famous Antisamos beach and enjoy a refreshing mojitos cocktail at one of the bars while sucking up the sun. Arrive there early as it gets quite busy in the afternoon!
---
Day 4. Lefkada
Lefkada once named Lefkata is connected to the mainland by a small path. Lefkada is surrounded by 24 beautiful islets offering travelers endless of fantastic coves and secluded Bays to explore by boat. This fantastic island is dotted with charming villages, local taverns, and spectacular beaches.

What to do
Porto Katsiki Beach
Another beautiful beach to spend the day is the Porto
Katsiki, well known for being the main attractions of the island. One thing is sure is that you will fall in love with this beautiful beach. As soon as you get there, you will feel in another world. The blue water is transparent and the landscape is absolutely fantastic!
---
Day 5. Paxi
Paxi is a small island located on the Nothern of the Ionian Coast. This island is well reputed for its famous beautiful beaches and its Caribbean waters. There are three lovely villages with splendid architecture called Gaios, logos, and Lakka where you can stroll and feel the Greek atmosphere in the air. This is the ideal place for a peaceful holiday!
Gaigos Harbor
Have a stroll among lovely whitewashed houses along the cay. Gaigos is a small town but it can become quite busy in high season.
Lakka Village
Lakka is situated few kilometers North of Gaios Harbor and is the capital of the Island. Many yachts anchor to this beautiful place in the summer. Have a walk in the narrow streets to see many interesting buildings, as well as taverners and bars offering delicious cuisine.
Voutoumi Beach
Voutoumi is a beautiful pebble beach located in the Northeast of Antipaxos. The clear blue water is so inviting that you would not resist swimming and enjoy water sports. The water is shallow, making this place perfect for the whole family, including children at low ages. Bring your snorkel gear with you!
---
Day 6. Zakynthos
Zakynthos is a verdant island with flowers of all species flourishing everywhere. This island is the third largest in the Ionian and has hundred of spectacular coastline. The Southeast side of the coast is filled with deserted beaches and secluded coves while the western side is dotted with rugged cliffs and a wonderful underwater world.

What to do
Navagio Beach (beach of sinking)
Navagio has the clearest blue water on the island and is surrounded by spectacular cliffs making this place one of the most beautiful beaches in the world. It is a real heaven, and anyone who sails in the Ionian should experience this dream paradise. Be aware that this beach is crowded practically throughout the season due to its popularity.
Marathonisi (Turtle Island)
Spend a few hours to visit Marathonisi called the turtle island. There you'll have the chance to see a colony of turtles swimming in the water. This place is only accessible by boat.
Blue Caves
Have a swim in the famous blue caves to see beautiful corals and the amazing light reflection. The water is so clear that you can see the bottom. Try to go there in the morning as it gets very busy during the day.
Day 7. Back to Corfu
If you have the time, end your trip to Corfu old town to stroll around and buy some souvenirs from the Ionian Islands.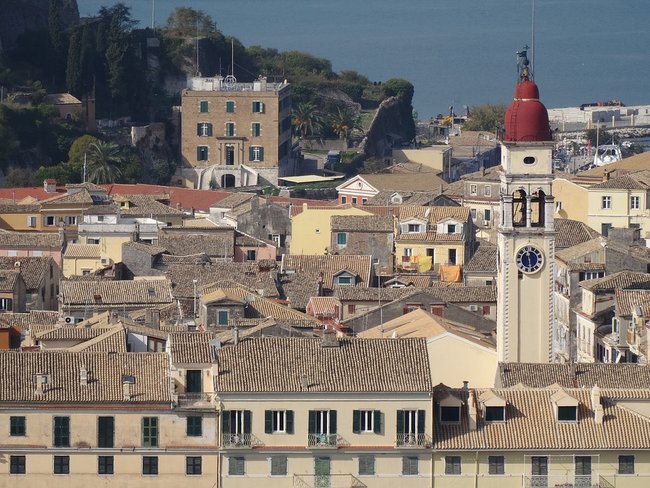 In Conclusion
It is no wonder that Greece attracts so many tourists every year from all over the world as it offers one of the most diverse sailing grounds in the Mediterranean as well as beautiful sights, and endless of stunning islands to visit by boat. Do not hesitate to book today or send your inquiry now for a free charter quote for an unforgettable sailing experience to Greece!
For more information on a sailing trip in the Ionian:
Boatbookings.com
USA +1 954 892 5009
Email: charter@boatbookings.com
Have you already sailed to Greece? If so, share your experience in the comment below.
Daniella has been passionate about travel, the sea, and nature for many years. As a child, she frequently traveled throughout the Mediterranean and continued with her journeys throughout her adult life.
Her experiences have created the desire within her to share her love for traveling with other passionate and adventurers who want to discover beautiful horizons and new cultures.