Capri is a beautiful island in Italy accessible by ferry from Sorrento, Positano, Naples, and Amalfi. The island is very secluded but has everything you can need. Very friendly people inhibit it and the weather is just perfect. The captivating aroma of pine trees fills the air and everywhere you look, there is nothing but beauty.
A visit to Capri would however not be complete without a taste of the delicious and mouth-watering authentic Italian dishes like Caprese salad, ravioli Caprese, torta, Caprese, the famous lemon liquor limoncello made from local fruits, seafood, pizza, pasta, and gelato.
The list is endless. A visit to the beautiful restaurants in Capri will be worth your visit and you will enjoy every meal served.
Below is a list of some of the best restaurants in Capri that you must visit.
---
1#. Verginiello Restaurant
The Verginiello restaurant is a family managed restaurant overlooking the sea. It is a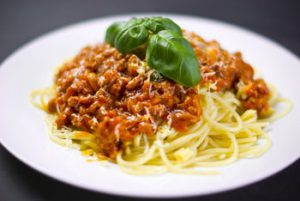 beautiful restaurant with very friendly staff and excellent cuisine.
Prices for the meals are moderate and the quality of the food is amazing.
Do not leave Capri without enjoying Italian traditional recipes and delicious delicacies from Verginiello and experience excellent value for your money.
Adress: Via Lo Palazzo 25/a, 80073, Capri, Italy
Phone: 390 8183 70944
---
2#. Buonocore Gelateria
If you are in Capri and looking for the best ice-cream joint, then Gelateria Buonocore fits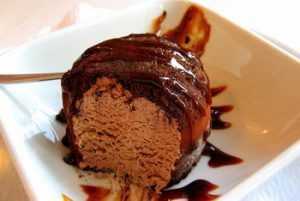 the perfect bill. Art and quality make eating ice cream in this restaurant a moment of pure intense pleasure.
It caters for vegans too so there are absolutely no reasons to visit if you do not take milk.
The restaurant has the best ice cream in Capri and the services are excellent. The place enjoys great ambiance and it is very modern and homely.
For the kind of ice-cream served in this place, the prices are quite pocket-friendly. Do not pass Gelateria Buonocore by next time you visit Capri. The perfume alone that comes out of that place will attract you and make you go back regularly for more.
Adress: Via Vittorio, Emmanuele,35,80073 Capri, Italy
Phone: 390818377826
---
3#. Terrazza Brunella
Enjoy Italian dishes, seafood, Mediterranean dishes send other international cuisines in this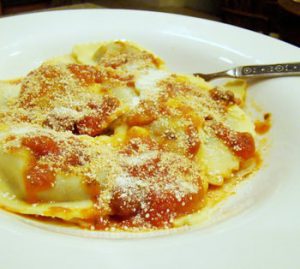 beautiful restaurant with an incredible view, friendly staff, and food that is out of this world.
The restaurant serves the best ravioli in the island and you would not want to miss that.
Make this restaurant your special and must place to visit when next you are in Capri. You will not regret.
Address: Via Tragara, 24, 80073 Capri, Italy
Phone: 39 081 837 0122
---
4#. Ristorante II Geranio
This is one of the best restaurants in Capri with spectacular views and amazing food. The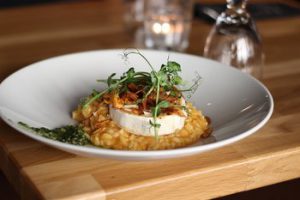 restaurant staff is welcoming and very friendly. The restaurant overlooks the lovely Faraglioni and serves the best pumpkin risotto among other dishes.
Adress: Via Matteotti, 8- 80073, Capri, 80073 Capri, Italy
---
5#. Da Paolino Lemon Trees
Another place with very tasty cuisine and excellent services are restaurant Da Paolino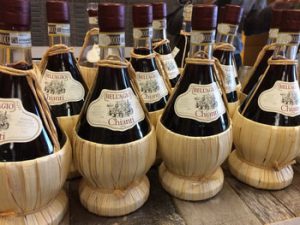 Lemon Trees. The restaurant has a rich menu in pictures with a selection of over 300 dishes and wines.
The beautiful lemon garden of Paolino where the restaurant gets its name is a remarkable sight. You can also make your reservations via phone.
Adress: Da Paolino restaurant Via Palazzo a mare, 11 80073 Capri, Italy
Phone: 39 081 8376102
---
6#. Da Gelsomina
Da Gelsomina is a favorite restaurant for many travelers and tourists visiting Capri. The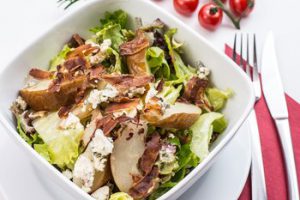 food is very fresh and amazing and the staff is friendly.
The ambiance is great and the view is breathtaking especially at sunset.
The restaurant offers excellent accommodation facilities at very competitive prices and you can sit by the beautiful pool to relax and enjoy the delicacies the restaurant has to offer.
Adress: Via Migliara Ad Anacapri, 80071 Ana Capri
Phone: 39081 837 1499
---
7#. Da Tonino
There are simply not enough words to describe this restaurant. Da Tonino is a perfect place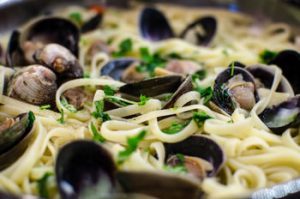 blends both simplicity and class. The atmosphere surrounding the restaurant is very friendly and so is the staff. The ambiance is great.
The minute you walk into the restaurant, inviting aroma from the rich foods welcome you.
If you are looking for a place with flavors, scents, emotions and the best tasting discounted dishes in Capri, then Da Tonino is the place.
Adress: Da Tonino Via Dentacala, 12, 80073 Capri, Italy.
Phone: 39 081 837 6718
---
8#. Lo Sfizio Restaurant
Lo Sfizio is a beautiful restaurant tucked away under beautiful vines that give the place a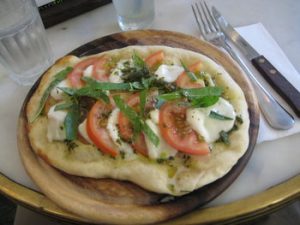 very cool shade. The restaurant serves the best Caprese salad, mussels and focaccia.
The outdoor setting of the restaurant gives it a feeling of great calmness and a connection with nature.
The food served is delicate, fresh and it no doubt makes your taste buds ask for more. Prices are reasonable, ambiance is great and the staff is friendly. What more could one ask for?
Adress: Lo Sfizio Restaurant Via Tiberio, 7E, 80073 Capri, Italy
Phone: +39 081 837 4128
---
9#. L'Angolo Del Gusto
This restaurant offers nothing but quality. It is small and very cozy with very friendly staff.
All the dishes served here besides tasting very delicious, they are also very fresh with honest prices.
The décor is beautiful and if you are looking for a place with the best pizza in Italy, then make a stop at this place first. You will not go anywhere else for your pizza.
Adress: L'Angolo Del Gusto Via Alberto Da Giussano, 3, 20020 Villa Cortese
Phone: +39 0331 430073
---
10#. L'Approdo Restaurant
If you are traveling to Capri and feel like eating a good selection of cheese, fried delights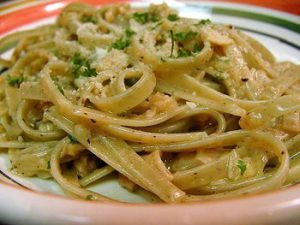 and meat, then visit L'Approdo restaurant.
The restaurant offers delicious homemade scialatelli pasta with mussels and clams and their pizza is out of this world.
Situated in Marina Grande, the ambiance is great, the scenic view is breathtaking the service is five star.
Address: L'Approdo Restaurant Via Piazzetta Ferraro 8,80073, Capri Italy
Phone: +39 081 837 8990
---
In Conclusion
Eating out in Capri is an experience not to miss out. There are many other great restaurants on the island and they all offer impeccable services, friendly staff, atmosphere, and a majority of the restaurants have wonderful views. Some of them overlook the ocean and the sunsets are magical. Enjoy cuisines from the entire world from any of the above restaurants. Whatever seafood you eat, remember, it is fresh, delicious and so is all other meals.
Enjoy your lovely visit to Capri!
Want More Great Places To Eat!
Sign up to Cruising Sea newsletter to receive every two weeks the latest post straight to your inbox!
Di you eat in one of these restaurants in Capri? If so, feel free to share your experience in the comments below.