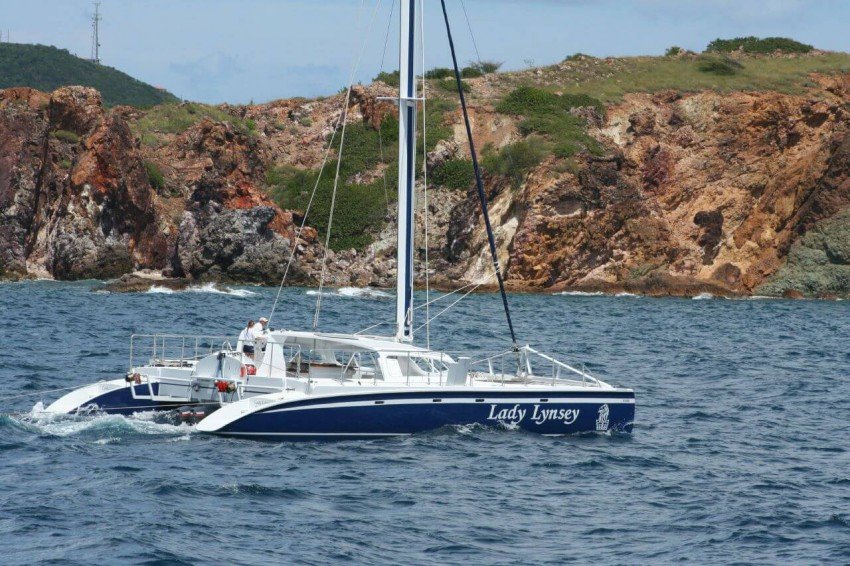 Most sailors will eventually have to debate Trimaran VS Catamaran with themselves.
Some seasoned sailors swear that the difference between the two is astronomical, but others will claim that the differences don't amount to much.
Let's explore what makes a catamaran and trimaran unique vessels on their own, so you can choose the one that is right for you!
Comparisons Between Trimaran and Catamaran
The main difference between a trimaran and a catamaran is the hull. The cat consists of a double hull design, which is classic, simpler, and sleeker.
A trimaran, on the other hand, is a multihull vessel that possesses smaller outrigger hulls attached to the main hull and looks a bit like a spaceship to some, with a more futuristic design that stands out among other boats. However, there are other differences as well.
Accommodation
Catamarans are renowned for their impressive amounts of space, for both storage and living accommodations. The trimaran is somewhat lacking in this area, resembling a monohull on the space front. The trimaran is more compact and wasted space is minimal, but roominess is not among its virtues.
Interior
Both types of boats are designed to be comfortable and simple about their furnishings and layouts. Even with a disadvantage of lack of free space, the trimaran is still very comfortable as long as it is not overcrowded with guests.
Exterior
A catamaran's exterior is the most classic of the two vessels and will garner less attention. The trimaran stands out, due to its unusual hull design. The exterior is a matter of personal taste in most cases. Some sailors love the boat that is vaguely reminiscent of a UFO, while others are sticklers for traditional designs and look down on the trimaran.
Under Sail
The multi-hulled trimaran wins this category due to its purpose of being a sailing vessel used for sport. This makes it quicker to respond, rig, and build speed. A catamaran is designed for cruising at a leisurely pace, not racing around the water.
Speed
The trimaran can build up to a greater speed than the catamaran. This makes for a more exhilarating ride, but if you want a more sedate boat, go with a cat.
---
The Pros & Cons of the Trimaran
A trimaran is best suited for the more adventurous types of sailors. You want to charter this boat if you want to move fast!
Pros:
Faster than its single or double-hulled counterparts
Modern design is eye-catching
Very safe in all weather/sea conditions
Point better to windward
Cons:
The exterior is not appealing to everyone
Not as much storage and livable space than the catamaran
Can't carry as much weight as a catamaran
Conclusion
The choice between a catamaran and a trimaran must take into account the needs of the sailor, as well as personal preference. A sailor looking for a peaceful trip at a slower pace should find a catamaran. On the other hand, if you want to zip through the water and get your blood pumping, find a good trimaran! Make the right choice now and you can find yourself skippering your own charter tomorrow!
Want to Know More About Boats?
Sign up to Cruising Sea newsletter to receive every two weeks the latest post straight to your inbox!
Have you sailed a catamaran or a trimaran? If so, please share your experience in the comments below.