Going on a vacation aboard a world-class yacht is the ultimate way to unwind and get closer to nature's serenity. But the adventure might not be that rosy if you're sailing on a crew-less vessel. Imagine having to do everything from navigating to cooking and monitoring fuel gauges through to cleaning the galleys, all alone.
That doesn't sound like a relaxing cruising experience at sea. But thanks to crewed yacht charters, you can sail your holiday away like a boss. You literally don't have to touch anything; the crew has your back all through.
Here are some of the main advantages of a crewed yacht charter that you need to check out:
1. Intimate Vacation
With a crewed charter, the entire space aboard the yacht or catamaran is dedicated to you. That presents a comfortable, intimate platform, where you can enjoy endless breathtaking views of the sea, bask in the soothing sun and engage in other exciting activities undisturbed.
Whether it's a solo adventure, a honeymoon gateway or a casual trip with a couple of friends or family members, there's ample space for everyone. A 50-foot yacht, for instance, may come with 4 cabins, which are just enough to provide the much-needed privacy for all.
It is more like living in a hotel suite, but with the added advantage of roaming from one island to the next and enjoying scenic views while at it.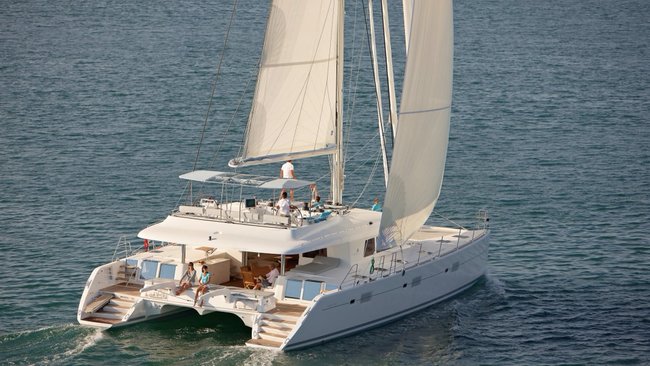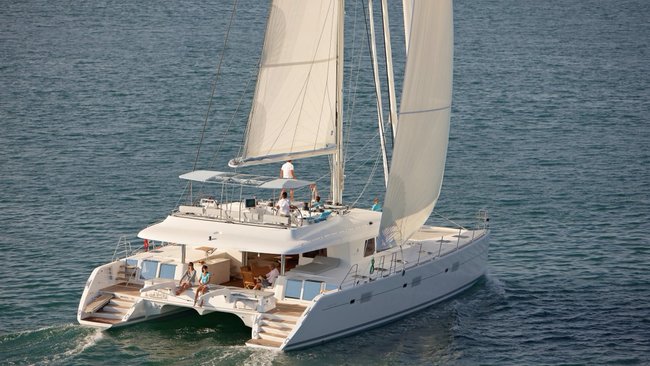 2. First-Class Service
If all you want for your holiday is to lazy around, do some snorkeling and/or party hard with friends without feeling a sense of responsibility, then an all-inclusive crewed charter trip is all you need.
With an experienced captain onboard, you are assured of getting a complete sailing guide through all the nearby islands. They have a clear insight into the area's best-kept secrets and can help you discover secluded beaches and explore top snorkeling spots around without a hassle.
Also, with a pro chef by the galley, you don't have to worry an inch about planning for and preparing meals. Stewardesses, on the other hand, will ensure you enjoy the food and drinks as you should while the deckhands will take care of the cleaning, mooring, and cargo handling works.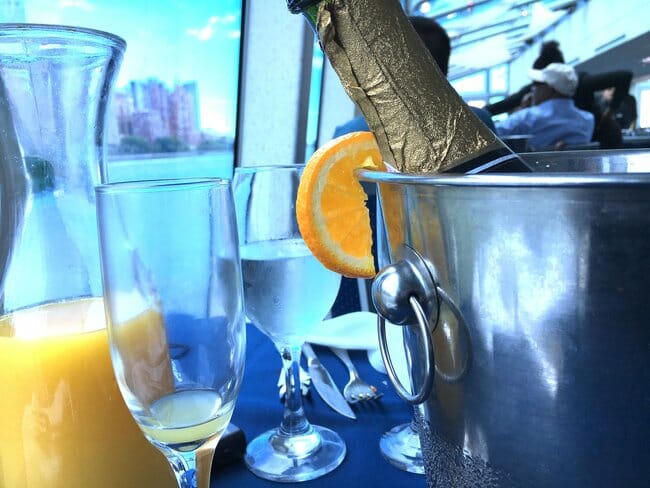 3. Lots of Water Toys
There's never a shortage of water sports activities to engage in when sailing on a crewed yacht. On board the yacht, you'll find such equipment as snorkel gear, scuba diving gear, kayaks, and paddle boards.
If you're looking for a thrilling action in the waters, there is equipment for fast-paced activities like jet skiing, tubing and knee boarding, which you will highly appreciate.
So it is complete fun both aboard the vessel and at sea.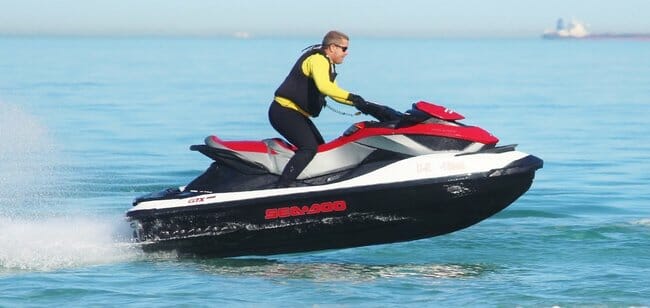 4. You Set Your Own Schedule
With the freedom to decide where and when to go, you can set your own small rules and frolic around on a yacht like a true holidaymaker. The fact that you've got an experienced captain and a dedicated crew onboard means your cruising adventure will be as exciting and convenient as it could ever be.
You can choose to hop from one island to the other seeking new adventures or simply lounge on the decks as you sip your favorite cocktail and get lost in the soothing sea breeze.
You can also engage in adrenaline-pumping activities like scuba diving, tubing, skiing etc or explore the local foods and cultures or even try all of these activities. There's simply no limit to what you can do to get that holiday vibe fired up and the entire experience rewarding. It is all in your imagination.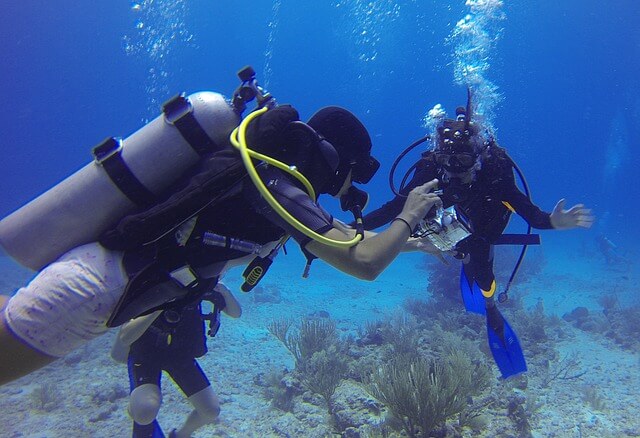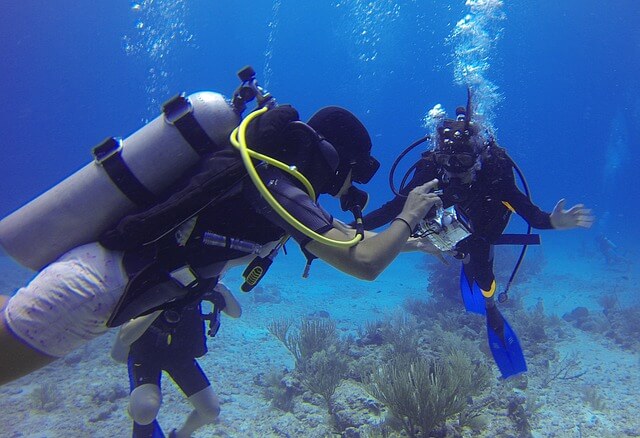 5. The Yacht Is Well Maintained
The process of maintaining a yacht's engine can be quite daunting, even if you're a seasoned and devoted sailor. All water and fuel gauges have to be closely monitored and
that needs a certain experienced crew on engine matters to keep watch for the better part of the voyage.
The crew will deal with any engine maintenance and repair works to ensure the vessel moves on swiftly as it should. So, your work will be simply to sit back and enjoy the yachting experience on the island(s).

6. Your Captain Knows the Best Spots
Most captains for crewed charter vessels are always massively experienced in cruising through the various islands around. That puts them in the best position to provide recommendations on spots that can seamlessly sync with the specific holiday experience you're hunting for.
The captain knows the best beaches where you can lounge or stroll or comb for seashells. They also have dependable ideas on super fun snorkeling spots, quiet secluded coves and vibrant towns around that are fun to visit.
In fact, upon assessing your needs, the captain can design a perfect itinerary for the entire cruising journey. You simply don't have to try so hard figuring out where to go or passing by or through areas or points you don't really fancy.

The journey at sea can never be complete without a few bites and drinks on board. And on a crewed charter vessel, the culinary experience just gets grander than anywhere else. Here, you can enjoy gourmet meals, snacks, wines and cocktails, all created to fit into your special menu requests.
The professional chefs in the yacht have got your breakfast, lunch, and dinner covered. If you suffer from any allergies, they'll adjust the ingredients so as to give you a chance to indulge in the foods you love all stress-free.

8. Enjoy Simple Pleasures
A sailing holiday is never that serious and so you should let loose completely and enjoy every tiny bit of it.
Simple pleasures like swimming with turtles, watching the sunset in spectacular fashion and taking advantage of the occasional sea breezes can turn out to be soul-soothing and rejuvenating.
Spending quality time with loved ones as you hold little conversations and laugh around can also be worthwhile. Lastly, be sure to capture some exciting moments on camera to keep those sweet memories alive, even long after your holiday is done.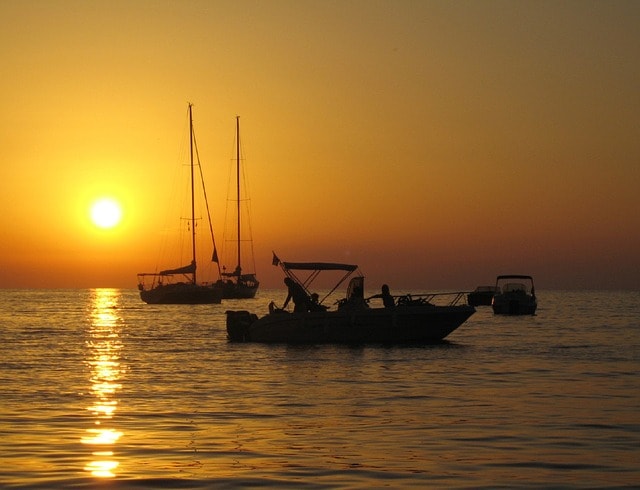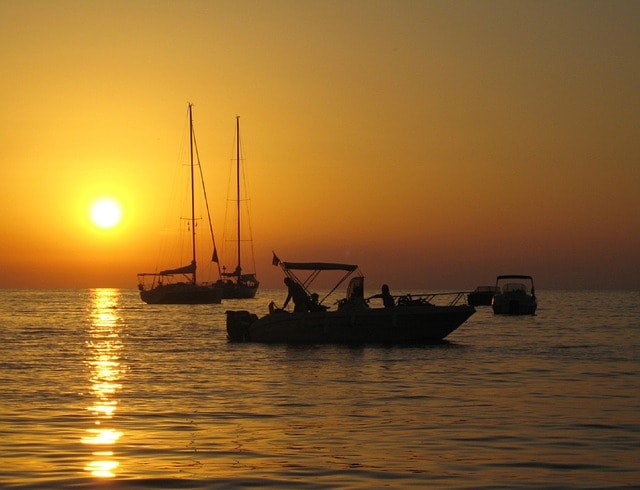 Conclusion
No experience can literally match a weeklong or so vacation at sea on an all-inclusive crewed charter. The freedom to decide where to go and when as well as who to go with makes the holiday getaway spicier and more personalized.
Isn't that what you would want, to satisfy your wanderlust and craving for sea adventure? Well, if you're ready to venture into the seas this coming season, you can start by booking your crewed yacht charter. It's the first step towards making your dream paradise a vibrant reality.
Want More Tips?
Sign up for Cruising Sea newsletter to receive every two weeks the latest post straight to your inbox!
Do you know other advantages of chartering with a crewed yacht charter? If so, feel free to share them in the comments below.
Daniella has been passionate about travel, the sea, and nature for many years. As a child, she frequently traveled throughout the Mediterranean and continued with her journeys throughout her adult life.
Her experiences have created the desire within her to share her love for traveling with other passionate and adventurers who want to discover beautiful horizons and new cultures.