What to wear on the boat tops the stack of questions you have at the back of your mind, when you receive an invitation for a yacht club party. Many options are considered like a long skirt, mini skirt, or a jumpsuit. Suddenly, panic steps in. The costume for a Yacht Party is dissimilar to any other type of event.
The desire to look chic is obstructed by the thought of comfortable clothing in order to have
an exceptional time. Pertaining to that, wearing a long skirt may not be a good choice as it will be difficult to carry the outfit throughout the event and therefore cause you trouble.
Strike through long skirt. It takes some creativity to ensure that the ensemble is suitable for the sea. This article will give inspiring ideas about what exactly should be worn to a Yacht Party.
You need the right threads to fit in. Getting your basics right will help you have a great time on a yacht. Let us walk you through the yachting attire.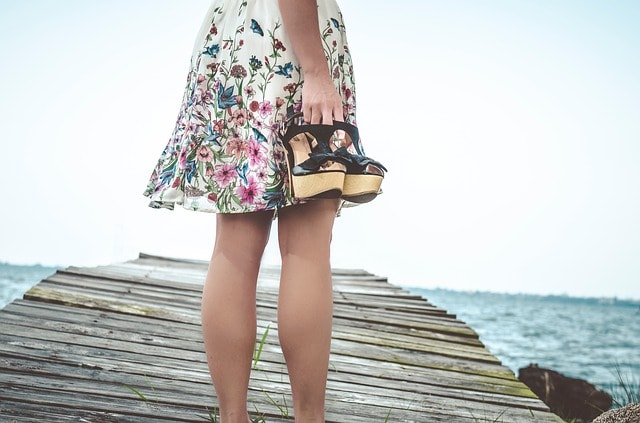 ● Plan for All Types of Weather
Go prepared for all weather conditions regardless of what the weather forecast says. You should have an insight for cold, scorching, or windy climate. Consider bringing a windbreaker to ward off cool sea breezes when you are out on the deck, even on a warm day. Also, bring a waterproof jacket and a wide-brimmed hat that fits properly so that it does not blow away with strong wind. Ladies are advised to bring an elastic to tie hair back into a ponytail when winds kick up and ruin your hairstyle.
● Arrive Wearing Your Swimsuit
It is better that you wear a swimsuit under a pair of shorts beforehand because
space is a big concern on yachts as the toilet is usually below the deck. You can
also get seasick so keep that in mind. Pick a color that suits your dress.
● Women's Attire
Keep your clothing basic but not boring. Do not wear anything that is gaudy or silky. It is important to choose attire according to the time the party takes place. Day and Night Parties have different dress codes.
Day
Most yacht parties take place in the daytime. As you will spend most of the time holding a cocktail in hand or swimming in water; you have to have an outfit that is easy-going. Linen is the most reliable summer fabric because it keeps you cool yet looks classy.
Pair up a linen shirt with nautical shorts to give a sailor-inspired look. A softly draped tunic, mini skirt, or airy beach pants will be perfect for keeping yourself appropriately attired throughout. Pair the outfit with a wide-brimmed hat and a pair of sunglasses or even match them with a loose blouse to complete the look.
In general, you will be climbing in and out of the boat so wear something easy, so use minimal accessories. Denim shorts will be good as the fabric is hard and perfect for the occasion. Match the denim with a shirt having blue stripes or other nautical colors.
Night
Opt traditional cocktail attire for night parties. Cocktail dresses need to be knee- length with a subtle print. Loose pants with dressy tops and skirts with flounces
are other best choices. Include a color-coordinated jacket. A Long dress matched with lab diamond earrings is a great option. Carry a clutch instead of a handbag. In no case, go for stilettos.
● Men's Attire
The same rule is applied to men for making dress choices between day and night parties.
Day
Men can't go wrong with collared shirts or Cisco shorts. They can also choose loose pants, denim shorts, or Bermuda. A casual shirt worn with sleeves rolled to the forearm is perfect to pair up with Bermuda. Use a Submariner in accessory and a pair of sunglasses. A polo shirt or loose vest will be good too.
Night
During evening parties, gents should wear comfortable pants with a dress shirt and a jacket on top. A full suit is an appropriate option for an evening party too. Opt neutral tones over bright prints. Wear matching shoes and use a black leather belt as an accessory. Wear an Oxford-style shoe and a pair of socks that harmonize with your pants.
● Choosing the right Footwear
It is indispensable that you plan for your feet. Black soles that scuff the boat deck are an utter rejection. Choose appropriate footwear. Avoid flip-flops and sky-high heels. Boat shoes or sneakers are favorable. Flat sandals having soft, light-colored soles will be equally ideal.
● Appropriate Accessories
Take with you additional garments for use when you dry off. Grab more than one pair of polarized sunglasses as sun is stronger on the ocean due to the light reflecting on water waves. Use waterproof makeup only. Carry a big straw tote that can handle a few accessorizes like sunscreen, towel, sunglasses, lip balm, makeup, hair clips, and hat. Include a dazzling pair of earrings to look striking.
Conclusion
You now have so much at your disposal to make the right choices for a Yacht Party. Give it a go!
How do you dress for a yacht party? Do you have some good ideas? You are welcome to share them in the comments below.