Do you want to explore one of the unique landscapes of Italy in an exciting, entertaining and fun way? Look no farther than the ultimate Cinque Terre day trip from Florence. It offers a lifetime experience with visits to picturesque fishing villages to explore breathtaking scenic treasures, swim in the turquoise waters, inspiring boat trips and many more.
---
Overview
If you are searching for an enjoyable and rejuvenating day trip while you are on vacation, this one is the best option. It comes with a well-organized tour itinerary. You can enjoy this affordable day tour with a friendly and knowledgeable, multilingual guide. Flexible travel options including boat, coach and train are provided.
This package allows you to experience a UNESCO World Heritage Site in different perspectives. You can bask in the glory of scenic beauty and explore the unique character of different villages.
If you want to take your taste buds into an unforgettable culinary adventure, you can opt for a traditional Italian lunch (Optional). This trip also offers a rejuvenating swimming and boating experience in beautiful, turquoise waters.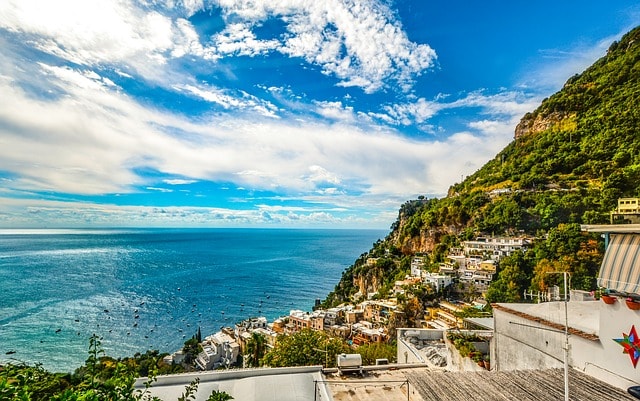 ---
What to Expect With this Tour?
This Cinque Terre day tour from Florence starts when you meet your tour guide. Board an air conditioned coach from Central Florence. You are taken to Cinque Terre National Park to explore the amazing Italian Riviera. Visits to four beautiful villages are included in this package.
Riomaggiore is a beautiful place where you can find cobbled streets and pastel-colored buildings. Strolling through these charming streets takes you into a new world. Manarola is another lovely fishing village where you can walk around the beautiful harbor. Beautiful images of houses clinging to the cliffs can be captured as well.
Boat transport is arranged to Monterosso, which is known as the 'Pearl of Cinque Terre'. It is home to some exotic beaches and inspiring vegetation where you can sunbathe and swim to relax and unwind.
If you have decided to opt for a traditional lunch, you can have it at Monterosso. Vernazza is a pretty village with a nice natural harbor. You can find beautifully colored houses and a lovely square at this wonderful fishing village.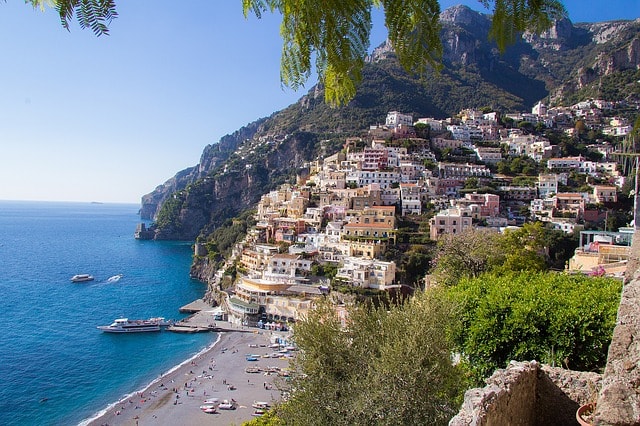 ---
What is the Duration of The Tour?
This tour last 13 hours. You'll have plenty of time to shop, eat and enjoy visiting this beautiful island. Don't forget to bring your swimwear, you'll have the chance to swim at Monterosso in the sea.
---
Where is the Point of Departure?
The point of departure is at Piazzale Montelungo, Firenze, Florence Italy. A comfortable van from Viator tour will pick you up at 7:00 AM from the Piazzale Motelungo. From there you'll continue your excursion with trains, busses and a boat to travel between the five villages.
When is the Best Time to Visit the Cinque Terre?
The best time to visit the Cinque Terre is between Mid-May and Mid-September. Italy has a Mediterranean climate with dry and warm summer. So it gets really hot in July and August. If you plan on traveling at this period of the year, you better take your precaution such as water, hat, sunscreen, umbrella, and shirts with long sleeves.
---
What is Included in the Package?
Transportation is arranged using a luxury coach
An experienced, knowledgeable and friendly tour guide
Traditional Italian lunch at a local restaurant which comprises of seafood, pasta and wine
Leisure time in all four villages, Vernazza, Manarola, Monterosso and Riomaggiore
Train and boat transfer services in 5 Terre.
What is Excluded in this Day Trip?
This tour package does not include pick up and drop off from hotel
The guide does not accompany you when you visit the villages. Everything is explained in a detailed way during the bus trip. You need to go independently for sightseeing and spending free time.
This package does not involve any gratuities
Foods and drinks are not offered. (You can have these things upon special request)
Train and boat transportation in the five terres are not included unless you decide to choose the A/R escorted transfer option
---
Who Is the Tour For?
Adults, teenagers and infants can opt for this tour package. You can take your entire family and friends to have some wonderful time together in beautiful fishing villages. It is going to be a lifetime experience for your dear and near ones.
Specially designed infant seats are available. Since wheelchair accessibility is not offered, people with physical disabilities are not allowed. If you are suffering from any back problem or other serious medical conditions, you are not advised to choose this tour package.
---
Why Should You Do this Cinque Terre Day Trip tour?
If you want to offer a real feast to your senses, you should do this tour. These amazingly beautiful locations offer a mesmerizing and inspiring experience for you. You get a lifetime opportunity to discover one of the most beautiful and enchanting landscapes in the world, Italian Riviera. Four amazing villages, enclosed by sea and vineyards, seemingly hanging from steep cliffs and suspended between land and sea allow you to explore scenic beauty at its best.
Charming towns and ancient fishing villages take you into a different world altogether. You can stay away from the hustle and bustle of city life and experience serenity at its purest form. Luxuriant vegetation and exotic beaches revitalize your body and mind in an unprecedented way.
You can enjoy swimming in the crystal clear sea and offer your taste buds a mesmerizing culinary experience with a traditional Italian lunch. Boat ride from Riomaggiore to
Monterosso
easily washes away the stress and strain to make you feel rejuvenated.
All these reasons clearly explain why you should opt for this tour package. Several people talk very highly about their experience of exploring the eternally appealing Italian Riviera. It is an opportunity that you should never miss out because Cinque Terre day trip offers an unforgettable experience that lingers in your mind for a very long time. Trusted and renowned tour operators offer affordable packages and luxurious amenities to ensure 100% customer satisfaction.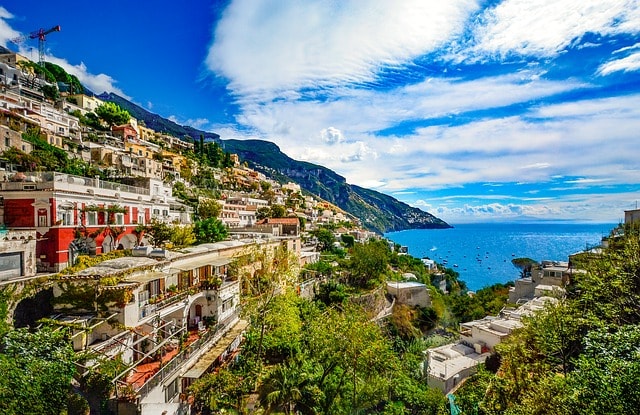 ---
Tips
There is a lot of walking, so bring with you comfortable and supportive shoes for light hiking
Bring your swimwear as you'll have the time to swim in the sea.
Wear a hat or use an ambrella to protect you from the sun.
Alway have a water buttle within reach so you don't get dehydrated.
---
Pros
This ultimate Clique Terre day trip from Florence defeats time constraints and includes maximum spectacular places within a span of 13 hours.
It is a well-organized tour package with clear focus on safety
Guided tour under the supervision of experienced and friendly professionals
Affordable pricing
Explore some amazing attractions and bask in the glory of inimitable scenic beauty
Discover distinct character of fishing villages
Luxurious amenities
Cons
No hotel pickup or drop off
Absence of gratuities
---
Conclusion
If you are on the lookout for a highly enjoyable and entertaining day tour package, you can definitely choose this trip. Your trip to Cinque Terre revitalizes your senses and creates a refreshing effect on your mind and body. It combines stunning attractions, beautiful places and entertaining activities in a harmonious way to deliver the best holiday experience for you.
---
Other Tours
Have you done the Five Terres Day Tour? If so, you are welcome to share your experience in the comments below.
Daniella has been passionate about travel, the sea, and nature for many years. As a child, she frequently traveled throughout the Mediterranean and continued with her journeys throughout her adult life.
Her experiences have created the desire within her to share her love for traveling with other passionate and adventurers who want to discover beautiful horizons and new cultures.