Everyone wants to go to Venice. And for good reason. It is one of the most romantic places in the world. And that is what makes the Murano, Burano, and Torcello Half-Day Sightseeing Tour such a delight.
Venice is beautiful. But some of its more interesting attractions remain hidden from those who refuse to go off the beaten path. But that doesn't mean you have to miss out on the more conventional tourist routes.
If anything, this tour is fantastic for anyone who wishes to visit Venice in the most pleasant way and fast! The excursion will make your voyage so much easier and it will leave you with plenty of time to see the rest of Venice!
---
Overview
Torcello, Burano, and Murano are Venice's famous lagoon islands. They each feature a litany of distinct activities and attractions, ranging from the glass making at the Murano Glass Factory to the intricate weaving of lace on Burano – not to mention Torcello's historically rich cathedrals.
This tour doesn't just offer a glance at these sights. Visitors are afforded an opportunity to intimately engage the traditions that have garnered these islands their considerable fame.
The itinerary is quite loose and you will find that you have plenty of time to wander and explore.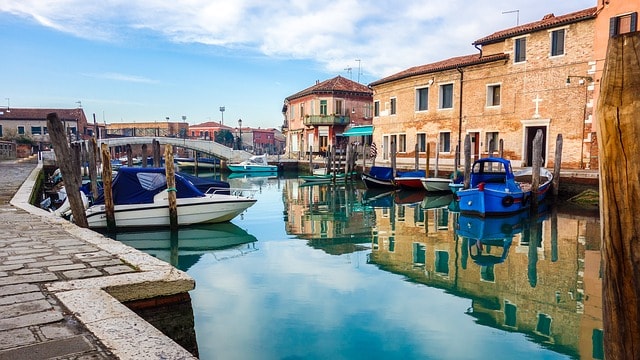 What To Expect?
You won't be left by yourself on the Venetian Lagoon. You will immediately appreciate the presence of your tour guide. He or she will tell you about the history of the Lagoon and its island.
It will be a bit difficult to know everything in just one hour. But the information they provide will surely enrich your mind with the history of this beautiful Lagoon.
Once the trip begins, your boat will take you to Murano, Venice's glass-making hub. The schedule actually includes a visit to the glass factory. You will watch as the art of glass blowing is demonstrated.
You don't have to participate in this activity. You could just as easily strike out on your own. So long as you respect the duration allotted to the Murano stop. No one will keep you from sightseeing alone.
Once Murano is done – the tour will transition to Burano from where you will marvel at all the handmade lace activity on display. Keep in mind that you can buy everything they make on Burano – in one of the local shops in Venice.
There's a break of about 35 minutes on Burano during which you will have the option of doing further exploration on your own. Again, it is imperative that you respect the time allotted. Do not wander too far so you don't miss your boat when you get back.
Torcello comes last. The Island, once the Lagoon's largest center, is also the most ancient of the bunch – dating back to the 5th Century. You can see the island's age in the structures it houses. Including the Cathedral of Santa Maria Assunta and the Church of Santa Fosca.
Torcello is a surprisingly spiritual location. People come from all over the world to marvel at its artistic attractions.
This tour isn't just about the Islands. The journey itself is relaxing since you get to cruise through the Lagoon of Venice on a boat. So you can look forward to some pretty impressive views.
It should be noted that the order in which you visit the Islands might vary depending on your situation and the schedule at hand.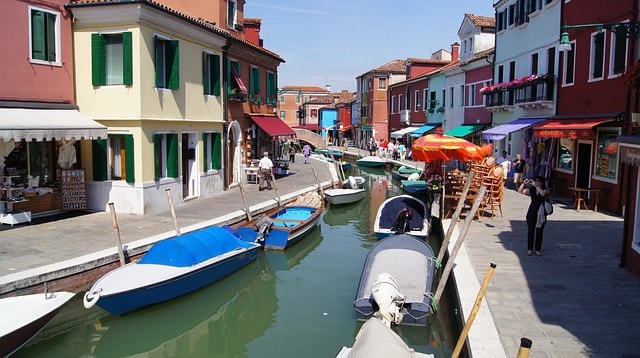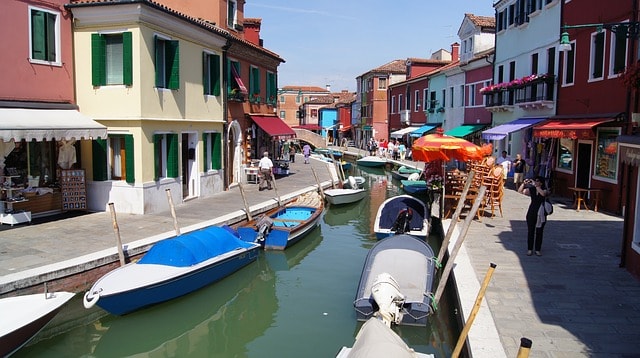 ---
Duration of the Tour
The tour itself takes about five and a half hours. You are expected to spend around forty-five minutes on each island. Depending on the time it takes you to jump from Island to Island, you could finish everything in as little as four and a half hours.
Where is the Departure Point?
The departure point is Riva Degli Schiavoni. Look for the Ponte Della Paglia.
---
When is the Best Time to Do the Tour?
These tours are available all year round, not including the 25th of December. So you can expect to have a good time regardless of the time of the year during which you choose to travel. However, bear in mind that Italy has hot, dry summers and wet, cold winters.
April, May, June, September, and October are the most pleasant months. In July and August, it's hot and crowded!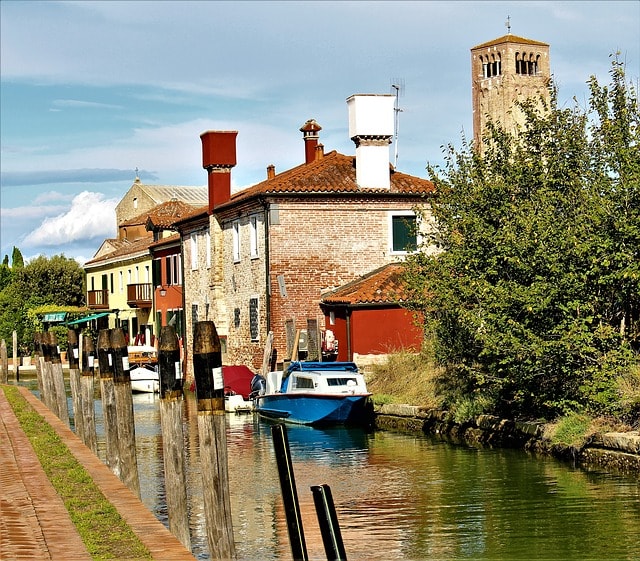 ---
What Is Included?
If you are new to tours of this sort, you probably want to know what is included in the tour. Well, for the most part, expect the following:
A guide is available, one who is conversant in multiple languages.
You also get transportation via motorboat.
A visit to Murano's glass-blowing factory is assured.
---
What is Excluded?
You don't get food or drinks
There are no gratuities
Torcello Cathedral isn't free for visitors. You must pay the entrance fee
Do not expect Hotel Pickups and Drop-offs
---
Who Is This Tour For?
This is the perfect tour for anyone who is looking for a pleasant and affordable activity to do while in Venice. This boat tour takes you to the most interesting Venetian islands. You'll be able to appreciate the traditions of the city without having to worry about the traffic.
---
Why You Should Do This Tour?
The three islands are a great starting point for visitors because they do not attract large crowds. So you can enjoy their offerings in peace and tranquility.
Additionally, the tour is relatively short. So you can see everything Murano, Torcello, and Burano have to offer, and then get back to Venice's central hub just in time to visit every other Venetian sight that might have piqued your interest.
Think of it as an experiment. It is affordable, enrich able and fun!
---
Pros
You get a knowledgeable multilingual guide
The boat ride through the Venetian lagoon is relaxing
Nice way to visit the island off of Venice
It is inexpensive
The three islands to which the tour takes you have smaller crowds than most other Venetian attractions.
---
Cons
Dogs of certain sizes are not permitted to come on the tour
The tour isn't always friendly to people in wheelchairs
---
Conclusion 
When you come to Venice, it is imperative that you visit at least one Island. Only then can you hope to truly experience everything that the city has to offer. This tour allows you to do just that.
The price tag attached is friendly. The journey to the islands is, on its own, engaging. And you are provided a guide that will educate you on some of Venice's more interesting aspects.
---
Other Articles to Read
Have you done this tour? If so, you are welcome to share your experience in the comments below.
Daniella has been passionate about travel, the sea, and nature for many years. As a child, she frequently traveled throughout the Mediterranean and continued with her journeys throughout her adult life.
Her experiences have created the desire within her to share her love for traveling with other passionate and adventurers who want to discover beautiful horizons and new cultures.