Choosing to sail your dreamy destinations on a yacht charter, either as newlyweds or couples celebrating an anniversary, is perhaps one of the most exciting if not rewarding things to do. The romantic experience brought about by cruising into secluded bays, exploring deserted beaches, sunbathing or lazing on the comfortable decks and enjoying candle-lit dinners with your partner onboard is simply incomparable. If you've been longing for such a holiday experience, then there are many packages from yacht charter companies providing sailing vacations for couples that you may want to try out.
---
What to Expect On Your Couples Sailing Trip
A couple's yacht charter proffers a lot to the charterers. As couples, you are free to relax, swim, snorkel, sightsee and soak in romantic sunsets in the most beautiful of islands and destinations. It might also be an ideal time to visit some of the charming old towns, quiet secluded beaches and even go to the finest restaurants around for a delectable cuisine experience with your partner.
Beyond the engrossing beauty of the destinations and the many fun activities to engage along the way, there's more you can expect on a couples' sailing trip. In addition to the inexpressible luxury and comfort found aboard the yacht, you'll be able to enjoy utmost privacy, both on the deck and cabin, an aspect that's quite indispensable for a honeymoon or couple's vacation.
---
Types of Yachts
The following are the main yacht options that you can choose
from for your couple's charter holiday:
Sailing Yacht
Predominately propelled by wind power, a sailing yacht is a vessel that offers a distinctive kind of romantic sailing and a feeling of freedom any couple would crave for. Sailing the wide open waves in your coveted islands and destinations on a naturally quiet, ancient-like vessel is not just
romantic and soul-soothing but also majestic in its own way. Some modern sailing yachts may feature comfortable and luxurious amenities just to add more taste to the sailing experience.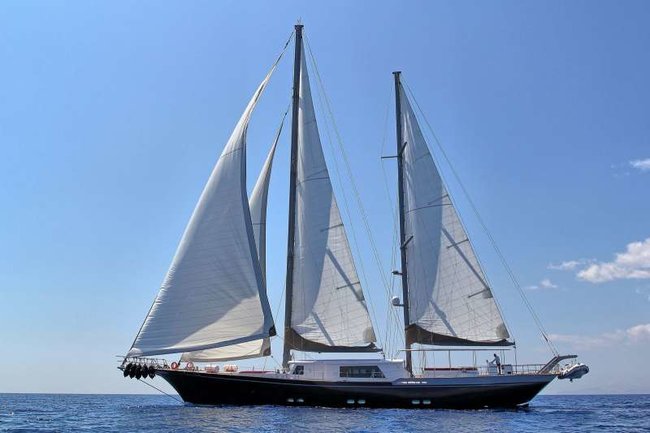 ---
Catamaran
Catamarans are multi-hulled and are king when it comes to stability and onboard space. If you want a vessel that will give you more lounging/relaxing, playing and open-air dining space with your partner, then a catamaran can most certainly be the best pick for you. Aside from being extremely stable, they have shallow drafts that allow them to venture into even the shallowest of waters like in the Caribbean and Bahamas, giving you limitless exploration of your dream destinations.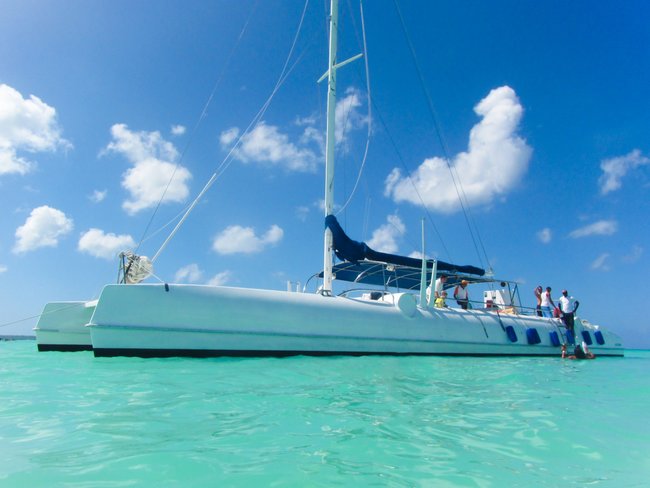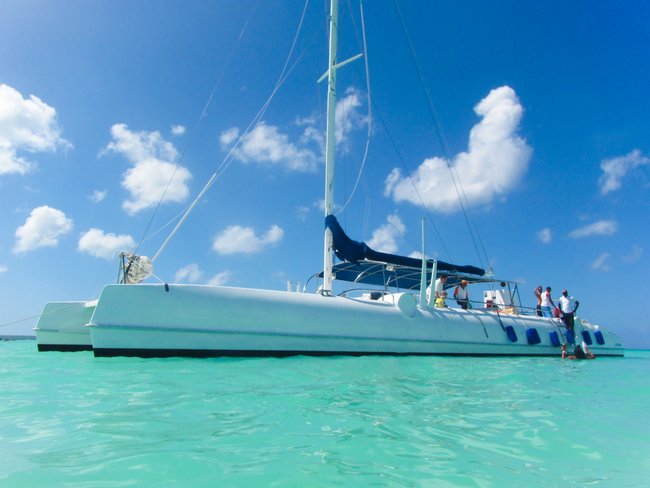 ---
Motor Yacht
Motor yachts are the most widely available vessels for honeymoon and romantic charters. They are not just classy and elegant but feature ample onboard space too. If you want to sail with your partner in utmost comfort and opulence, then you'll feel right at home with a motor yacht. Such a yacht may also come with amenities like Jacuzzi, swimming pool, water toys, and entertainment systems. So as you explore the romantic destinations on your itinerary, you'll also get to relax and be entertained in numerous ways.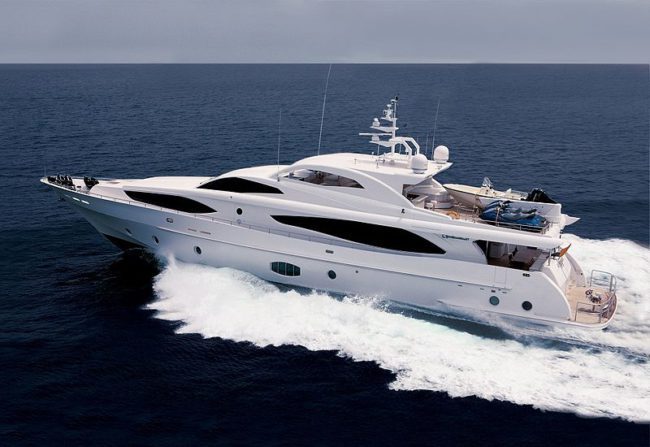 ---
Motor Sailors/Gullet Yachts
Motor sailors/gullets are a special type of vessels equipped with both sails and engine, allowing for propulsion by wind and engine power in equal measure. These vessels are constructed for maximum stability and come with charmingly open decks perfect for lounging and al fresco dining. The perfect blend of traditional yacht features and modern luxury amenities no doubt make motor sailors/gullets a coveted choice for couples wanting to go on a romantic holiday.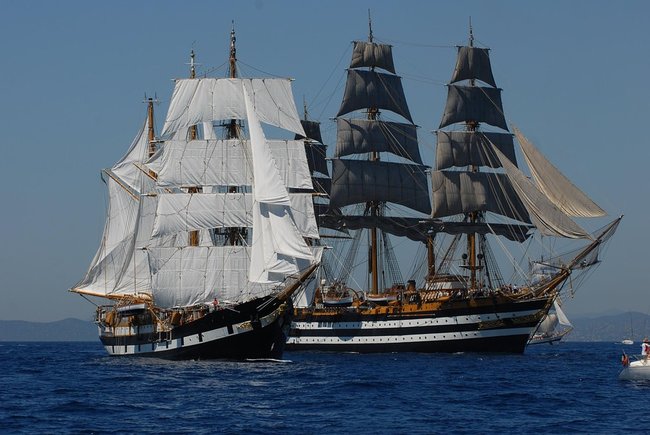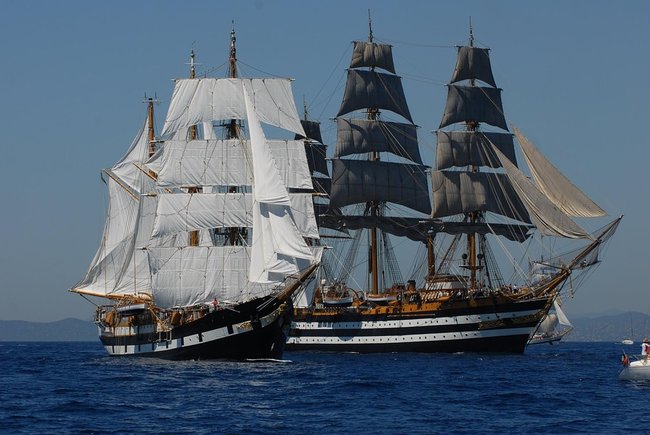 ---
Types of Charter
Bareboat
Bareboat charter involves chartering or hiring a vessel only. All other aspects like sailing, fueling the vessel, hiring a crew and taking care of provisioning are solely on you, as a charterer. You'll also be responsible for crafting the itinerary and identifying the key must-go places. This type of charter proffers a great deal of freedom for couples as it allows them to do the sailing together, disembark and spend as much time in their dream destinations as possible as well as enjoy unlimited bonding time onboard.
---
Skippered Yacht
A skippered yacht is simply a form of charter where you book both the vessel and arrange for someone to skipper it or stay at the helm. This can be a great option if you, as a couple, have little or no previous sailing experience. With a skippered yacht, you'll take care of all the provisioning,
including the meals for yourselves and the captain. The good thing though with such a charter is that while the captain does the sailing, you'll have more uninterrupted time relaxing, preparing your favorite meals and/or playing together onboard.
---
Fully-Crewed
If all you want for your honeymoon or couples charter holiday is utmost comfort, relaxation, and privacy, then a fully-crewed yacht charter can be the best option to go for. Such a charter comes with a vessel furnished with a full crew (captain, chef, deckhand, etc.), provisioning and a range of amenities and water toys for your pleasure.
With a crewed yacht, you'll have your gourmet food and drinks prepared to your liking, all housekeeping is done by the able team of stewardesses and your visit to local hot spots made fun by the skillful and experienced captain. Here, you and your partner will just be treated like the king and queen that you are.
---
Popular Couple Sailing Destinations
There are thousands of sailing destinations in the world that you can go to for a romantic holiday as couples. But choosing the best and most rewarding places can sometimes be a daunting task. Below is a list of the famous honeymoon destinations that you may consider for your upcoming vacation:
Tahiti
This is the largest island in charming French Polynesia. Tahiti is known for its beautiful, black-sand beaches, lagoons, 2 extinct volcanoes, and spellbinding waterfalls. A romantic sailing holiday here is hence bound to be adventurous and fulfilling.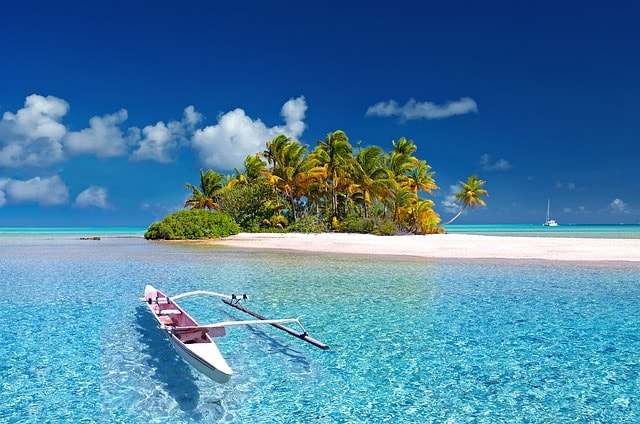 ---
Bora Bora
Located northwest of Tahiti in French Polynesia, Bora Bora is a tiny island that's surrounded by sand-fringed islets, a lagoon protected by coral reefs and engrossing natural scenery. If you want to experience a thrilling snorkel or scuba diving experience with colorful marine fish or just lazy on the picturesque beach with your partner as you sun to bask, this somewhat quiet paradise can provide the best grounds for that.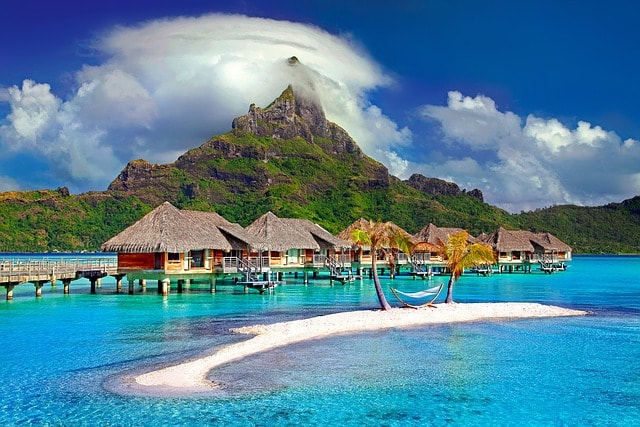 Phuket
Endowed with warm turquoise waters and pristine white sand beaches, Phuket is an island in the Andaman Sea of Thailand that can make an excellent honeymoon destination. Aside from the stunning coastlines and countless diving spots, the island boasts of a number of high-end seaside resorts, restaurants, spas as well as trendy night clubs bars and discos. So there's literally everything here that can accommodate your idea of a perfect honeymoon.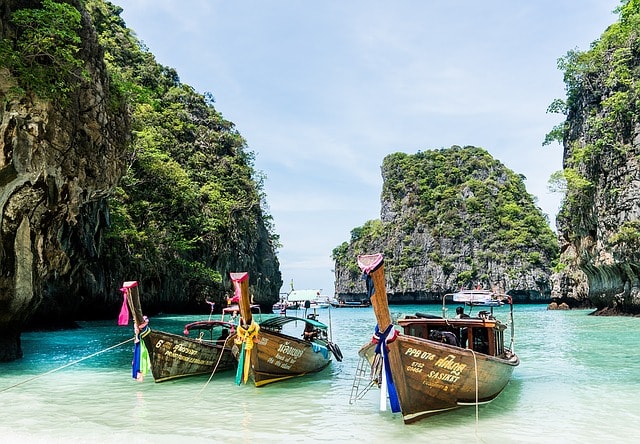 Maldives
The Maldives is a true paradise, for both sailors and casual holidaymakers. Aside from the spectacular white sandy beaches, alluring turquoise waters and fabulous marine life, the destination is endowed with a warm, gentle climate. What more can you ask for as a couple that's planning a honeymoon sailing vacation to South Asia?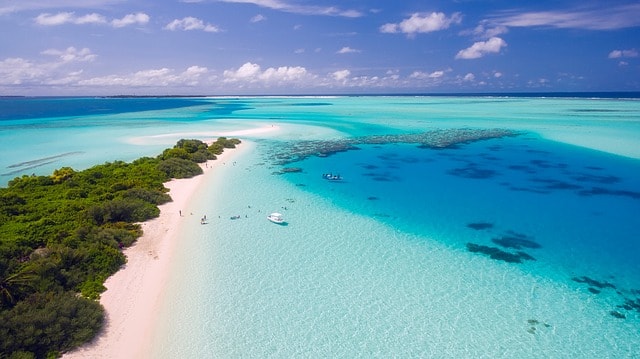 Seychelles
Made up an archipelago of around 115 beautiful and tranquil islands in the Indian Ocean, Seychelles just never disappoints when it comes to romantic sailing holidays. The destination boasts of stunning beaches, colorful coral reefs and established nature reserves, making it a worthwhile destination
to visit as a couple.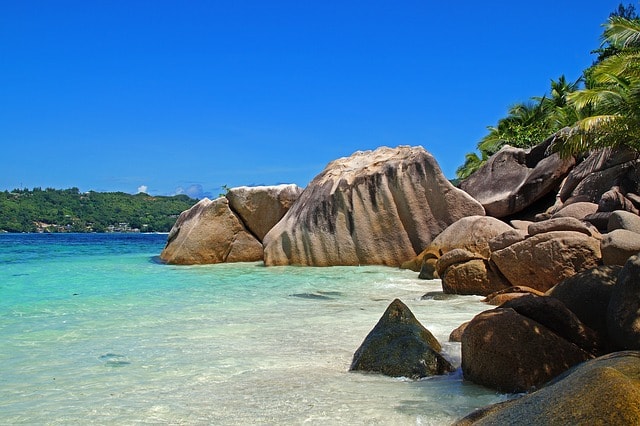 Spain
The Spanish coast provides a sensual and evocative destination for couples. Popular all year round, Spain boasts of spectacular beaches, intriguing history, mouthwatering tapas and relaxing environment for visitors to enjoy.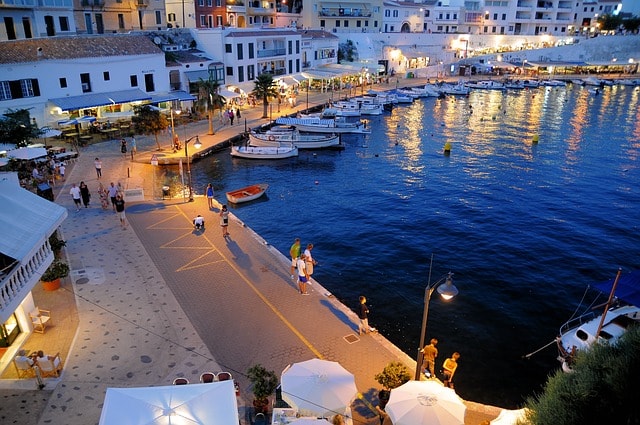 Greece
Endowed with immensely beautiful tiny islands, sapphire-blue waters and extremely rich culture and history of western civilization, Greece no doubt makes a perfect destination for honeymooners and couples. There are numberless uninhabited bays and idyllic coastal towns that you can explore here.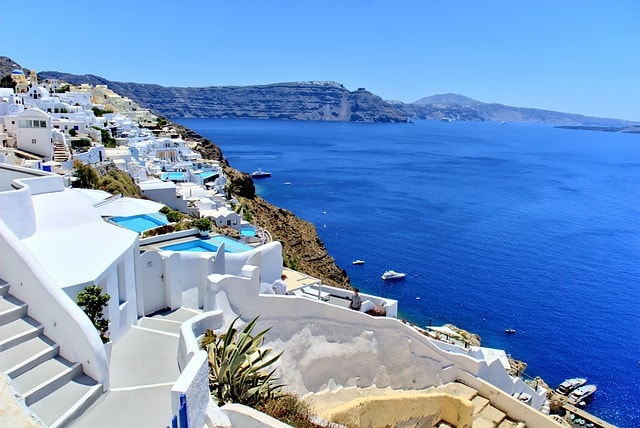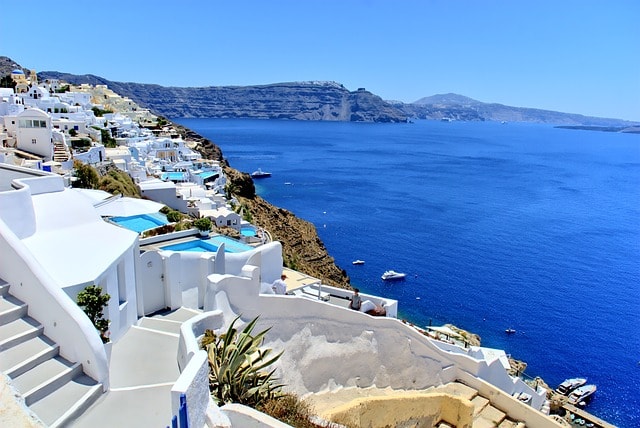 Italy
Taking your couple sailing experience in Italy, particularly on the Italian Riviera and Amalfi coast is something you can never regret. With dramatic scenery made of rugged cliffs, turquoise coves, pastel seaside towns, and stylish resorts, you won't miss a thing here when it comes to having honeymoon fun.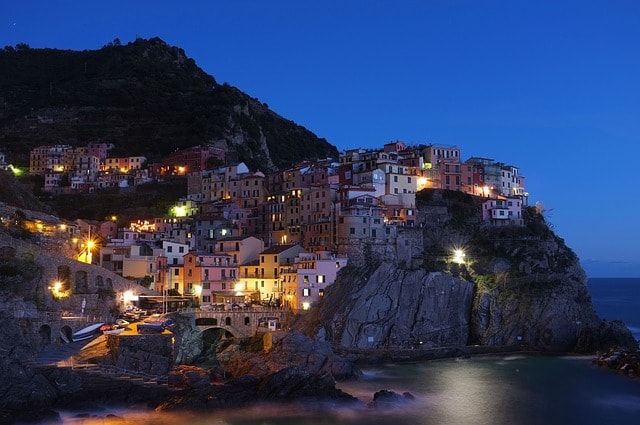 Sardinia
Sardinia is a famous couple's sailing destination for many reasons. In addition to its excellent ports, this Italian island boasts of dramatic coastlines, beautiful mountainous landscapes and thousands of mysterious Bronze-age stone ruins, nuraghi.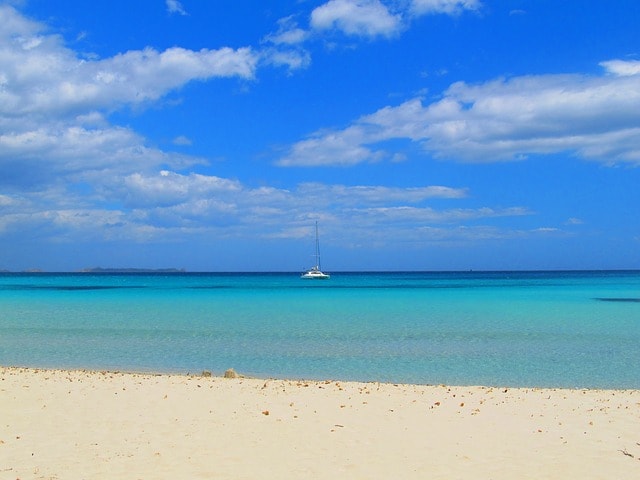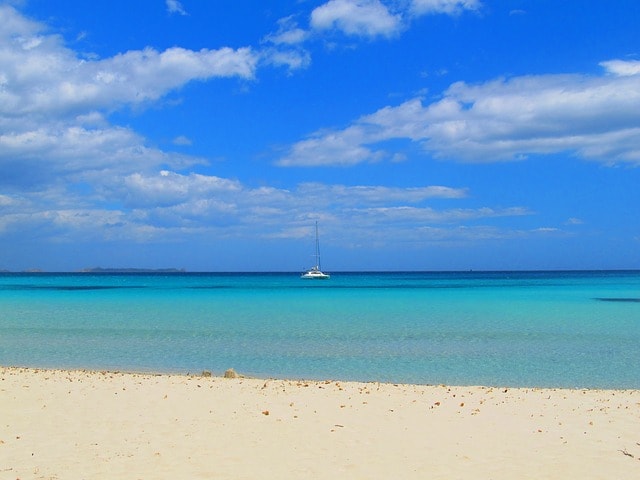 Sicily
Sicily is not just known for being the largest Mediterranean the island but is also famous for its rich history, reflected in the well-preserved ruins and monuments. A couple sailing vacation here, therefore, presents an opportunity to enjoy great fun at sea while getting to learn a few historical facts about this side of Italy ashore.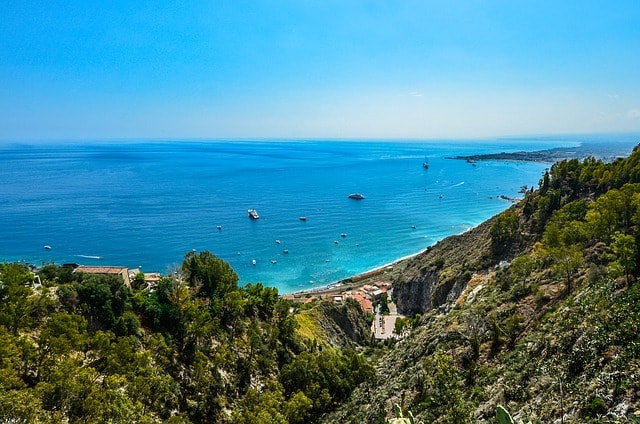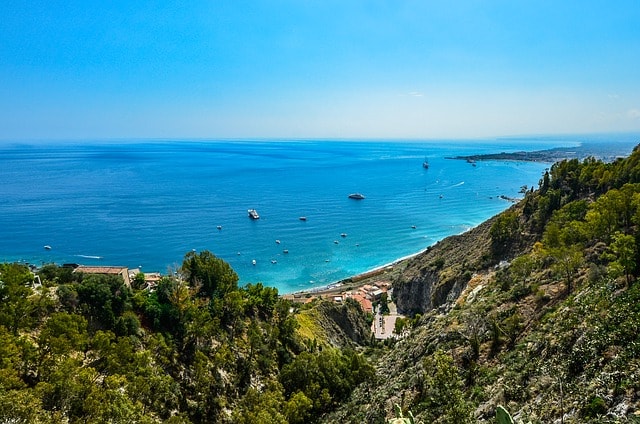 Turkey
Cruising with your partner along the rustic Turkish coastline on a bareboat, skippered or crewed gullet yacht, is an experience that can be both heavenly and unforgettable. Turkey is a point where the Eastern and Western cultures meet, so there's much you can expect to enjoy and explore here.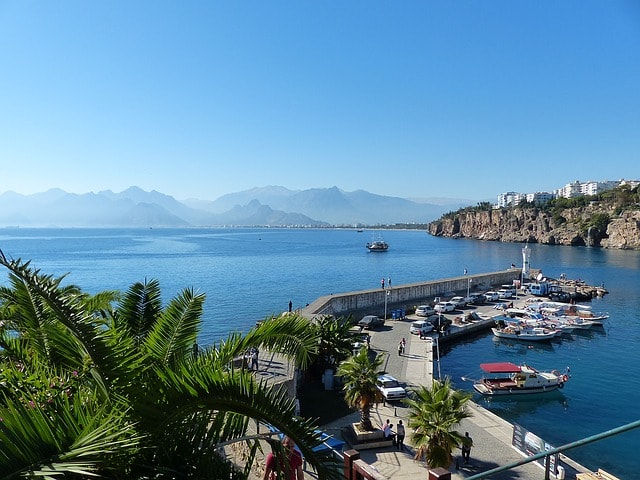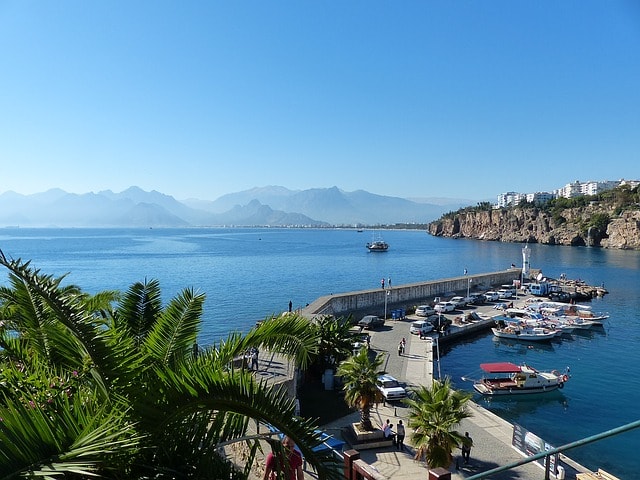 Croatia
Endowed with more than 1400 islands dotted along its extensive 350-km coastline, Croatia presents an exotic romantic sailing destination in the Mediterranean like no other. Here, you can explore the epic coastal scenery, visit the architecturally stunning cities around and/or learn more about the country's well-preserved history and culture.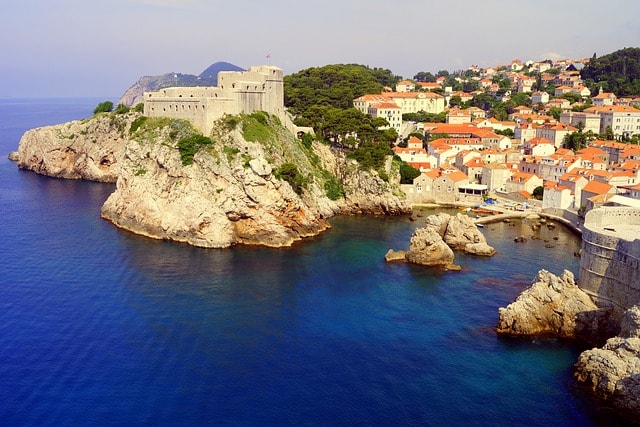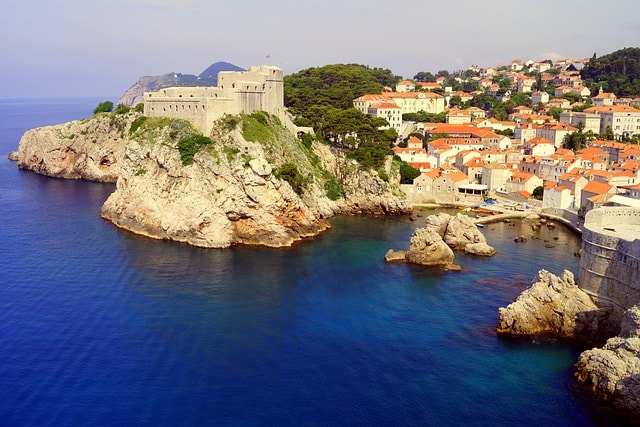 Caribbean
There can never be a dull moment when you choose to go sailing in the Caribbean. With warm sparkling waters, friendly people, delectable local cuisines and overall charming scenery, you are almost guaranteed of an experience of a lifetime here as honeymooners or couples.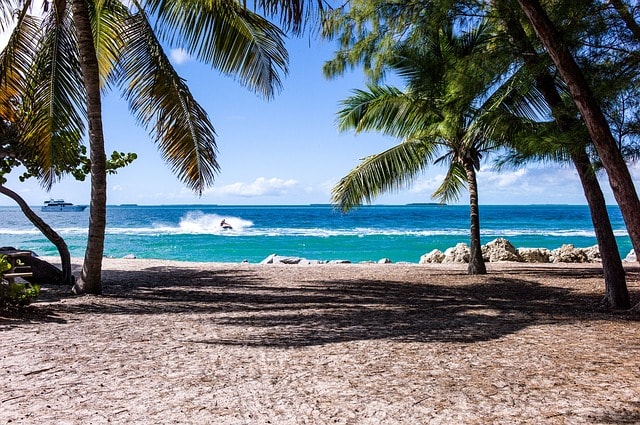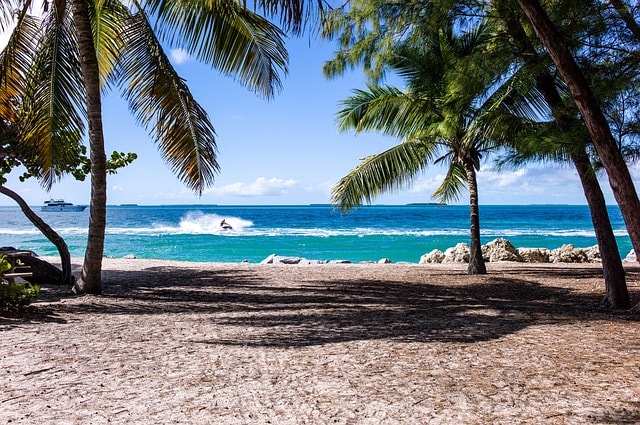 BVI
The British Virgin Islands (BVI) are just as stunning in terms of scenery and sailing conditions. Chartering a crewed vessel here will let you explore as many charming local hot spots as possible, all while bonding with your partner.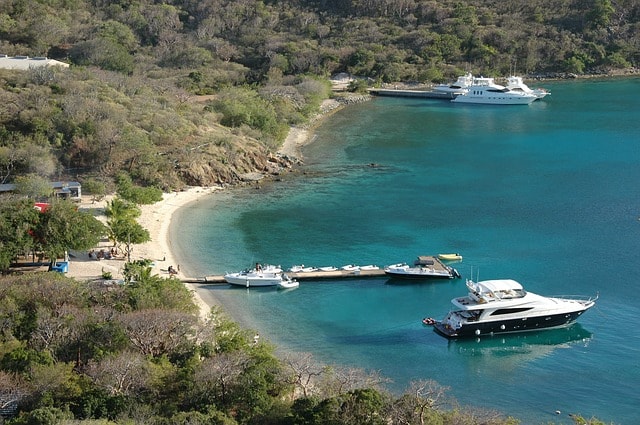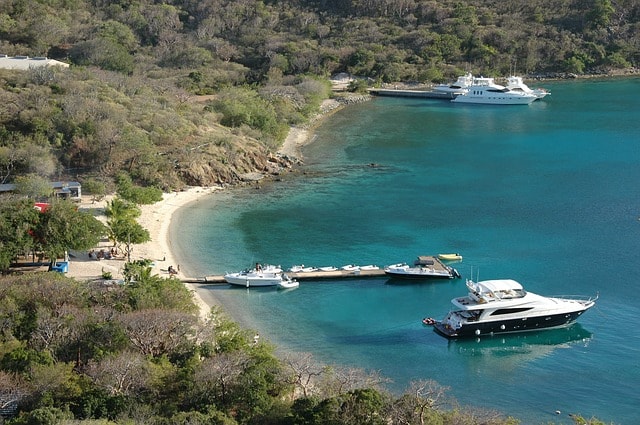 Activities to Do
With a sizable vessel and a well-planned itinerary, there's a lot you can do as a couple during your sailing vacation. Aside from relaxing and pampering each other on board, you can venture into the waters to swim, snorkel, scuba dive, kayak, ski and even ride a dinghy, if the necessary equipment and gear are provided.
Other fun activities to engage in include:
Visiting various historical sites and landmarks ashore
Sampling local foods and bites on the islands you visit
Collecting shells at the beach
Interacting with locals of the various towns and islands you visit
Shopping for designer items or mementos at various stopover points
Learning some sailing skills from the captain (most of them are always willing to teach you)
---
Price
The price of chartering a vessel for a honeymoon or couples' vacation dependent on a number of factors. Some of the key factors include the sailing destination, yacht type, onboard amenities or level of furnishing and the services provided on board if any. You can always inquire from your charter broker or company to get clear price figures on the specific type of yacht and charter that you would be interested in.
---
Conclusion
A well-thought-out honeymoon charter or couples' sailing vacation is something that can certainly provide a romantic experience that you'll live to remember for the rest of your life. And that starts with choosing the right vessel and/or charter type that will guarantee you ultimate comfort and privacy as well as utmost fun, both onboard and ashore. You can contact Cruisingsea.com today to confirm the available yacht charters and their respective prices.
[mpp_popup id="47758″]Request a Free Charter Quote Now[/mpp_popup]
Have you been on a couple' sailing vacations? If so, you are welcome to share your experience in the comments below.