Capri is a beautiful island that lies just in the south of Naples Bay and is also a few kilometers from the Sorrentino peninsula. It takes only 30 minutes to go to Capri from Sorrento by boat. Although Capri is relatively small, don't underestimate it, there are plenty of activities to indulge in here. You might even need a few days to fully experience Capri's island. So for you to have a wonderful time, here are the best things to do in Capri, Italy.
Popular Activities to Do in Capri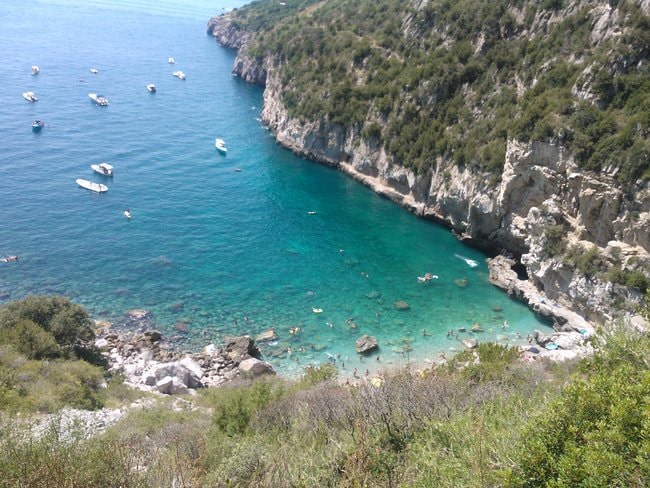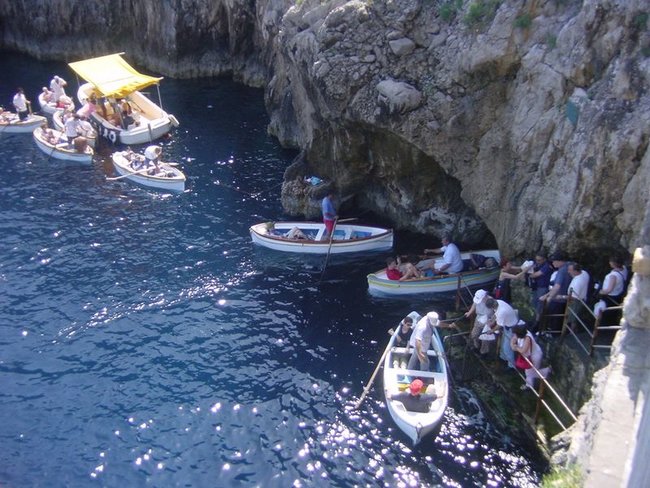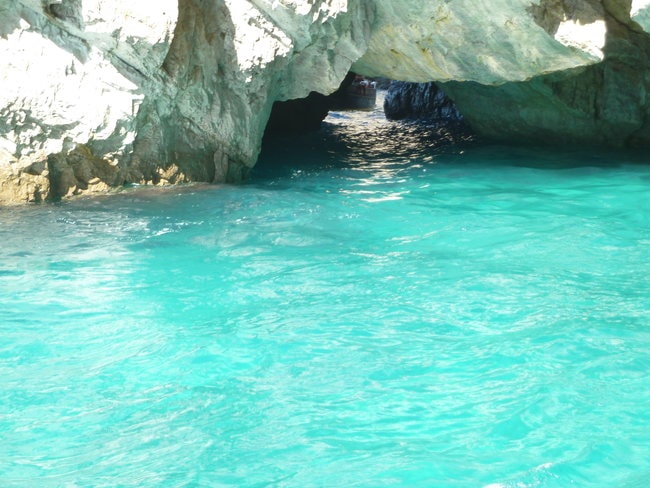 ---
Visit the Blue Grotto 
You absolutely cannot visit Capri without taking a boat trip to Grotta Azzurra, which is affectionately known as the Blue Grotto. This natural wonder is set on crystal clear turquoise water, which illuminates the small entrance to the natural sea cave. Taking in the unique and natural rock formations surrounding the Grotta Azzurra is a truly memorable, magical experience that you will never forget. Definitely the top attraction when listing the things to do on this block of limestone rocks!
---
Explore the Gardens of Augustus
Perhaps you are looking to take a casual stroll around one of the beautiful green spaces that Capri has to offer. If that is the case, then look no further than the Gardens of Augustus, which has been designed as a love letter to Capri's native flora. The Gardens of Augustus "Giardini di Augusto" is named after the Roman Emperor Augustus, as of 1918, before which the garden was referred to as Krupp Gardens. Now, with its dramatic sea cliff location, the Gardens of Augustus is aligned with beautifully paved paths and magnificent waters fountains with a wide variety of flowers coloring this beautiful location.
---
Enjoy the Beach in Marina Piccola
If you are looking for a place to spend a relaxing and sun-soaked day by the sea, then Marina Piccola is your go-to destination. Located in the south, this wind-sheltered beach is one of the warmest places on the whole of the island. If you want to take a relaxing day off from exploring the island and want to work on your tan, head down to Marina Piccola. You'll be amazed by this place.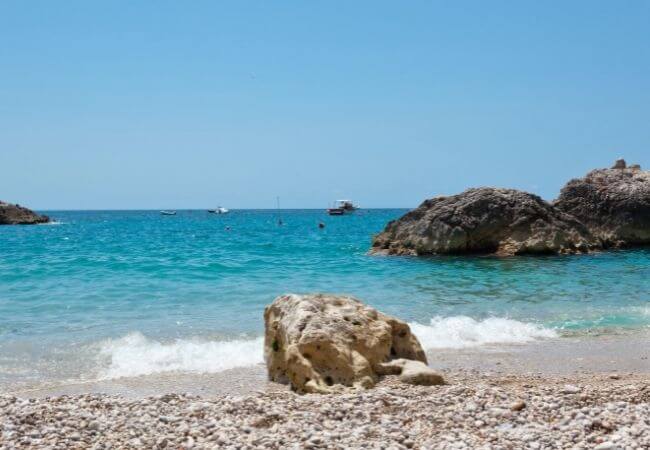 ---
Discover Villa San Michele
The Villa San Michele is a beautiful place built at the end of the 19th century by the famous Axel Munthe, a Swedish physician who dedicated most of his life to construct its villa and garden. Today this villa has become one of the most popular tourist attractions in Capri. In the summer, artists from Italy and Sedwen come to entertain hundreds of people from the stage of the open-air garden of the villa overlooking Ischia island.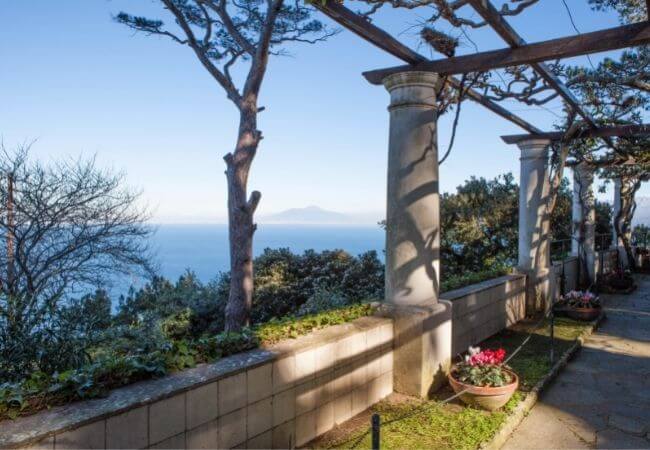 ---
Stroll Around Marina Grande
Capri's most popular entry point, Marina Grande, is absolutely beautiful with its turquoise seas and picturesque mountainous backdrop. It would be a shame to leave the charming main town of Capri without visiting this old port. Home to the largest beach on the island, there is something for everyone in Marina Grande. From the expansive selection of restaurants and cafes to choose from to the selection of souvenir and boutique shops selling a wide range of locally sourced products.
Marina Grande is also a key location to get around the whole of the island as it is the most interconnected area with a large transportation hub and tour boat sellers making their home in Marina Grande. Since the beach is free, why not have a pleasant stroll and take in the gorgeous turquoise sea.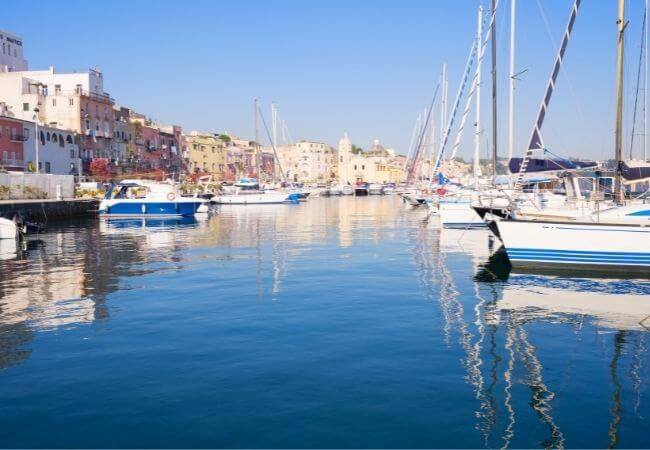 ---
Explore Faraglioni
If you have ever seen an image of Capri, the chances are you have seen this natural beauty known as Faraglioni. This trio-rock formation has been created due to coastal erosion and now stands at over 100 meters above sea level. Because of their popularity, those rock formations have been each been given a name. The closest rock to the shore is known as 'Stella. The smallest rock has been called 'Faraglione di Mezzo,' and the largest rock Faraglioni names and goes by both 'Scopolo' and 'Faraglione di Fuori.' Be sure to explore Faraglionito, this spectacular, picturesque natural site, while you are visiting Capri.
---
Walk Around Piazza Umberto
Known as one of Capri's central hubs, Piazza Umberto is one of the most popular places to visit, whether you are a tourist or a local. With an ample amount of restaurants and cafes to cater to everyone, many of Capri's most well-known and fashionable shops are located in Piazza Umberto, making it the must-see location on the whole of the island. The square's centerpiece is the beautiful clock tower, attracting a large crowd during the high season. And do not forget to check out Santo Stefano, the Catholic church surrounding the Piazza Umberto, and is the primary place of worship in Capri, built in the 17th century.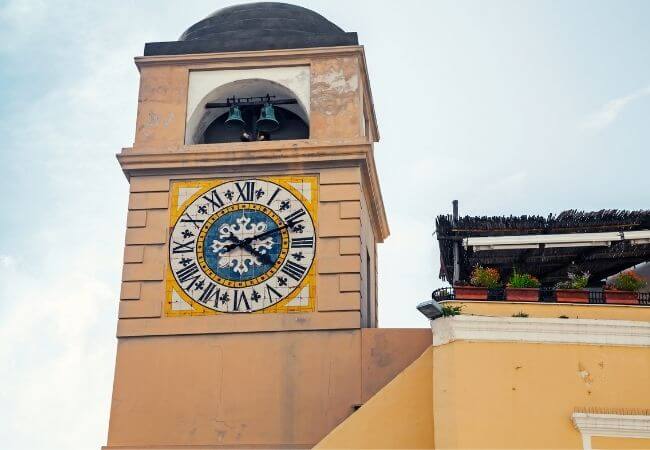 ---
Relax in Anacapri
If you want to spend your time in one of the beautiful towns on Capri, but want to escape the crowds, then Anacapri is the place to be. While there are plenty of things to do in Capri, nowhere else will provide you with the authentic feeling of experiencing the local lifestyle compared to Anacapri. It comprises historical attractions like the Chiesa di San Michele Arcangelo, a beautiful mosaic church, and the Casa Rossa, which houses an impressive collection of art dating back to the 19th century. Anacapri has good transportation links to Marina Grande and has ample cafes and restaurants. Visiting Anacapri makes the perfect relaxing day.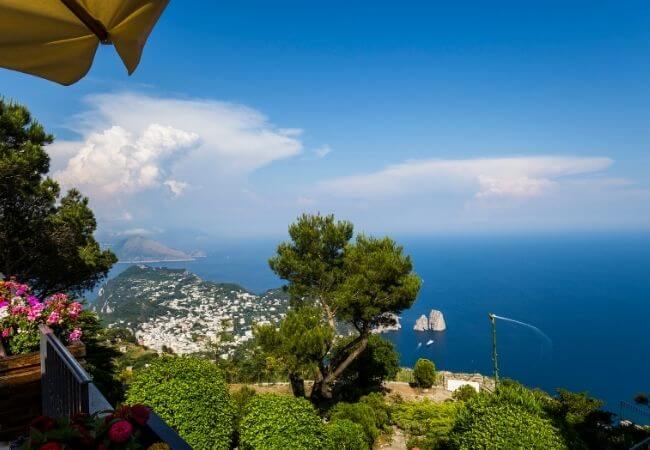 ---
Enjoy the Views From Punta Carena Lighthouse
If you are looking to get off the tourist track, a day trip to visit the old harbor of Punta Carena Lighthouse will be perfect. This beautiful spot is an ideal backdrop for a peaceful walk or a picnic. It's one of the oldest lighthouses in Italy and is easily accessible by bus, boat, or foot as it's relatively close to Anacapri. With a few quant beach cafes on site as well, a trip to the picturesque Punta Carena Lighthouse is an absolute must.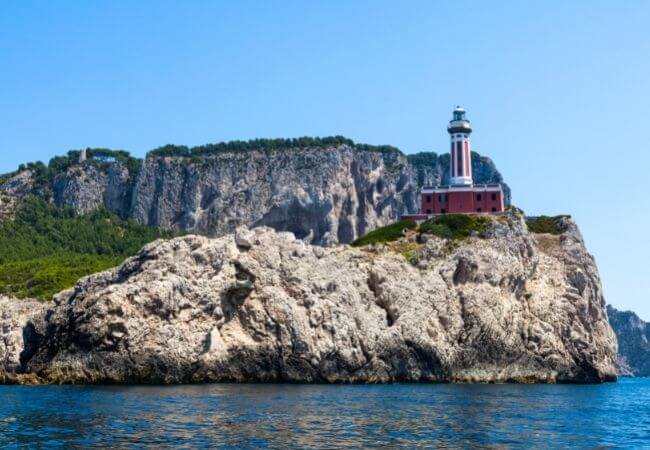 ---
Visit Villa Jovis Historical Site
Finally, for the history buffs amongst you, the archeological ruin of Villa Jovis dates back to the Roman period. Once commissioned by the Roman emperor Tiberius, the idea behind the Villa Jovis was to provide accommodation to those wanting to get away from an overpopulated Rome. Now, the Villa Jovis offers panoramic views of Capri that will make you feel like you are in the center of the history of Capri. This historical wonder should be at the very top of your list of things to do in Capri.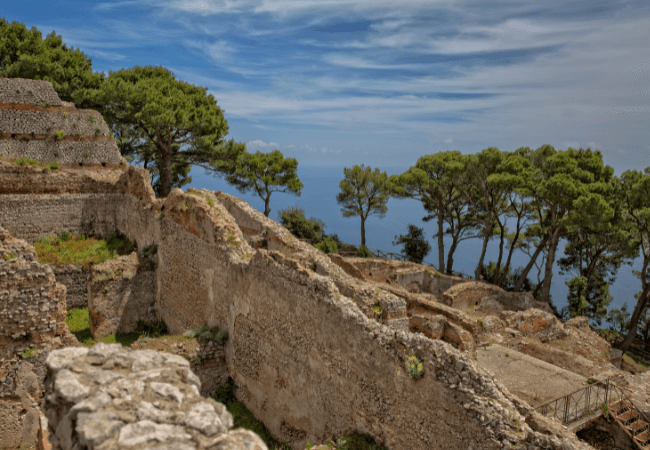 ---
Final Words
These are some of the top activities you can do in Capri. With this list of attractions, you'll be able to enjoy your trip thoroughly. If you stay just for a day, you may want to either prolong your vacation or pick some of the spots mentioned above. Now the only thing left for you to do is to pack and have fun! I wish you a wonderful trip!
Want To Know More On Capri?
Sign up for Cruising Sea newsletter to receive every two weeks the latest post straight to your inbox!
More Articles
Daniella has been passionate about travel, the sea, and nature for many years. As a child, she frequently traveled throughout the Mediterranean and continued with her journeys throughout her adult life.
Her experiences have created the desire within her to share her love for traveling with other passionate and adventurers who want to discover beautiful horizons and new cultures.