Dressing for a yacht party differs from any other type of event. This is because when invited for a boat party, you not only enjoy and have fun but also need to look gorgeous, feel comfortable and confident in your outfit of choice. Because boats tend to have unpredictable movements, you ought to take safety precautions. The main question that comes to mind is what to wear to a yacht party at night. With more concern being on night events, below is a detailed and informative guide on what to wear depending on the event.
---
Cocktail Night Party
Men:
A cocktail attire for men comes with some sense of formality, but not as formal as a black-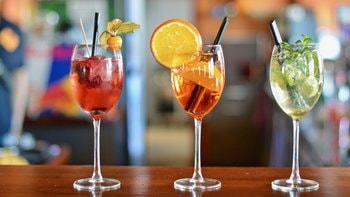 tie or so on. Appropriate options include dress slacks accompanied by a matching jacket and tie.
You may also consider a full suit which is equally pleasant. The choice of colors should be neutrals and subdued tones rather than prints or bright colors.
Your footwear should be black or brown leather shoes that match the color of your leather belt. Oxford style shoes are the perfect shoe choice. However, loafers will also give you that attractive official look. Make sure your socks match with your pants.
Women:
Ladies look good in cocktail night parties in a midi-length or knee-length dress of a subtle or solid print. You may be torn the choice of colors for your dress, but a black dress is ever on point and perfect. Equally popular is the formal ladies' pantsuit trend. Again, a black pantsuit nails it.
On the part of accessories, invest in less but quality jewelry. You can go for a single statement piece rather than several jewelry pieces. It is recommendable to avoid shoulder bags and go for a clutch instead. Put on black ballet flats or dressy sandals for your shoe choice.
---
Business Night Party
Meeting your workmates for a business function, regardless whether it takes place at night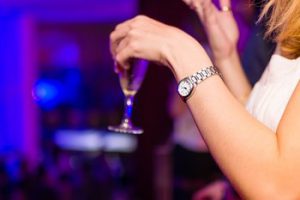 or during the day, does not require evening wear.
Most parties of this caliber dictate a business-casual dress code, implying that professionalism here is preferred to glamour.
If you are not decided on what to wear to a party at night for business matters, below is how you should dress up.
Men:
Put on a button-down or polo shirt matching with a well-pressed pair of khaki pants. For the outerwear, go for blazers, sweaters and sports coats, preferably black or brown. Some parties may specify smart or dress casually.
In such cases, opt for fancier versions of the above outfit such as dress pants in place of khakis or chinos.
On your feet, put on loafers, dress flats or oxfords-all are equally gorgeous.
Women:
As a lady, a wrap dress, skirt or dressy pants accompanied by long-sleeved top wear will furnish your appearance. Accessories may include plain but fancy earrings, a shiny neckless and bangles. Avoid overstuffing of jewelry. Opt for less but quality.
Kitten heels match perfectly with the wrap dress. Ballet flats suffice any other outfit among the ones stated above.
---
Dance Night Party
In an evening dance party, you can wear casual clothes, but be dressy. The most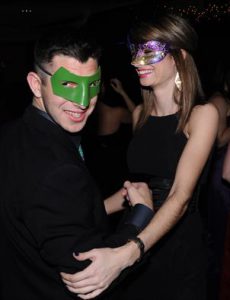 appropriate clothing material will be soft, thin and flowy fabric.
Light jackets are recommendable since it gets chilly at night.
Men:
Wear comfortable pants, khaki or jeans. These pants should be accompanied by a dress shirt or polo, both of which will be admirable on your body. You may also include a light jacket as an outwear.
The best footwear for such a party is Sperry men boat shoes. Any other non-marking shoe type may also serve the purpose. Remember, a casual look is more suitable for this event, hence official footwear may not suffice.
Women:
For a lady, it is advisable to choose a skirt with flounces and waist dresses. You can also wear loose pants and dressy tops outfit. A more girlish look may be achieved by wearing a jacket or color-coordinated wrap.
Also, you may opt for a long dress assorted with an attractive chandelier earrings pair. Again, avoid too much jewelry and foundation since you need to be presentable on such an occasion.
For a nice footwear, you can wear low-heeled sandals or flats, since they match well with any type of outfit. Avoid high heels since they are not suitable for dancing, especially on a boat!
---
Dinner Party
An appropriate dinner attire on a yacht will depend either on the company's dress code or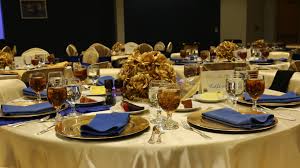 the cruise line. Some lines insist on a specific dress code while others only give guidelines, leaving the outfit choice to you.
With that in mind, the outfit for a night dinner party may be formal, semi-formal, resort casual or casual depending on the guideline on the invitation.
Men:
A formal evening attire for men comprises of a dark suit matching with polished black dress shoes. Tuxedos are also suitable as an outwear on a plain official shirt. It should match with your choice of pants. Avoid polo shirts, khakis or boat shoes.
In a semi-formal setting, you can go for collared shirts and dress pants. Dark plain jeans are also acceptable.
You can wear golf shirts, button-ups, and khakis in a resort casual dress code. Your footwear will not go wrong with oxfords or tennis shoes. You can also take with you an attractive pullover or cardigan.
Casual dinners allow jeans, non-collared shirts, and sneakers. T-shirts that are tasteful according to the invitation standards may also be satisfactory.
Women:
Whole-length evening gowns, attractive jewelry, perfectly done hair and kitten heels make up the preferable formal wear for dinner. White or black knee-length skirts with long-sleeved tops also match well with kitten heels and give you a formal look.
Semi-formal settings are flexible and allow for cocktail dresses and dress sandals for the footwear.Sundresses, knee-length skirts, and capris are standard dress choices for resort casual dinner parties.
Stilettos and flip flops are nice shoes for such an event. A casual dinner atmosphere accommodates jeans, t-shirts, and sneakers. You should, however, avoid tank-tops and swimwears since they are too exposing.
---
In Conclusion
Different party atmospheres call for different dress codes and outfits. As an invitee, you should look forward to maintaining an attractive look that makes you confident and not out of place.
The above guide gives well-elaborate and easy to understand ideas on what you should wear in different night events. All boat parties have one goal in common; having an exceptional time!
So now that you are aware of all suitable outfits attend as many yacht parties as you can and have fun!
Want More Tips? 
Subscribe to Cruising Sea newsletter to receive every two-week the latest post straight to your inbox
More articles
Have you already participated in a yacht party at night? If so, feel free to share your experience in the comment below.
Daniella has been passionate about travel, the sea, and nature for many years. As a child, she frequently traveled throughout the Mediterranean and continued with her journeys throughout her adult life.
Her experiences have created the desire within her to share her love for traveling with other passionate and adventurers who want to discover beautiful horizons and new cultures.