There is no doubt that when it comes to glamor, there's no party like a yacht party. If you are one of the lucky few to have scored an invite to a yacht party, you can be sure that you would have a memorable time, among beautiful people and in an unforgettable setting.
However, for those who have never attended a yacht party, it can be really confusing to figure out what to wear. After all, nobody wants to commit a fashion blunder aboard the intimate setting of a yacht party.
To further complicate the matter, the appropriate wear for a yacht party can differ based on the occasion.
For example, the appropriate attire for a dance party or a cocktail party aboard a yacht would not be the same as a business or a dinner party. In this instructive article, you would learn all about what to wear on a boat party no matter what the occasion.
Dance party
As mentioned above, yacht parties have a touch of glamor and class about them on account of their unique setting. Nevertheless, when it comes to parties, things are a lot more casual in terms of dress. This is not to suggest that anything goes when it comes to choosing your attire. As a general rule of thumb, parties at night are high on the glam quotient. However, since we aren't ashore, you would add a touch of looseness and comfort to your dresses.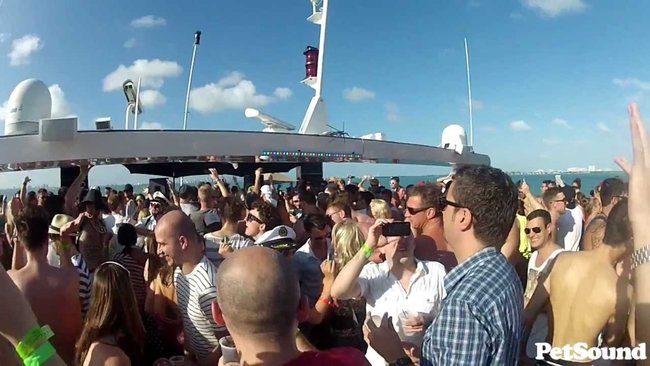 Night
 women
For women, flowing gowns, frilly skirts are preferred owing to their classy appeal and comfort. These can be paired with a coordinated wrap or a sequinned jacket. Avoid heels at all costs, and choose classy flat-boating shoes instead.
Men
Unless the party invite specifies that it would be a formal event, men should stick to a pair of comfortable slacks and a dress shirt. This can be paired with a classy jacket that would also take care of the chill at night. A casual leather shoe with a firm grip would complete the party attire.
Day
Day parties with a dance theme are both rare and not as glamorous as night events. Day dance parties also give you the option to be a little more casual in your dressing. For such parties, you should avoid the glitter and opt for something more comfortable and natural. White or other light colored loose dresses work the best.
Women
Women can opt for flowing skirts, both long and short, paired with a comfortable wrap or tops. Summer dresses are also acceptable.

Men
For men, it's the same as night parties except the fact that they should lean towards something more casual and relaxed instead of sharp clothing.
---
 Cocktail party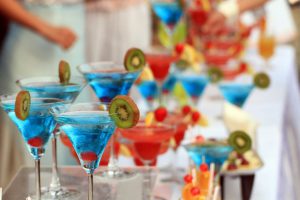 Whether on land or aboard a yacht, an invite for a cocktail party typically mentions cocktail attire. But very few seem to know exactly what it means.
It's basically a smart blend of casual and business wear, with some basic ground rules for parties organized aboard a yacht.
For example, cocktail parties aboard a yacht would tend to be a little more casual unlike the slightly formal nature of such parties that are held ashore.
Also, remember, that if the cocktail party invites mentions a dress code, then do not stray far from it.
Night
Women
Night parties are a little more formal compared to daytime cocktail parties. For women, they cannot go wrong with a mini dress, that is paired with appropriate footwear for yachts such as flats. A chic blazer and a clutch would complete your attire. Women can also experiment with suits paired with a blouse.
Men
Men can choose their smartest suit for a nighttime cocktail party as they tend to be on the formal side. If the invite specifies a dress code then stick to it, but as a rule of thumb, such parties are black tie events.
Day
Women
Daytime cocktail parties are more casual. Here, women can experiment with knee-length dresses. Remember not to accessorize too much and keep the heels away. Midi dresses are also a very good option.
Men
Men can combine a smart coat or a jacket with slacks. Printed shirts or solid shirts with a tie would not be out of place either. A combination of Khakis and blazer works very well aboard a yacht cocktail party.
Business party
Business parties can be extra formal affairs, and yet, aboard a yacht, they are held in a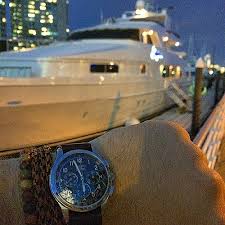 relaxed and casual setting.
This allows you the opportunity to do away with the stuffy formal wear you keep for normal business parties.
As a matter of fact, when it comes to business parties, there is not much of a difference between the attire you would wear at events during the night or daytime.
Women
For women, you can jazz or glam up your office wear. For example, you can pair a nice blouse with trouser and blazer. A tailored up dress, pencil skirt or pantsuits are also acceptable.

Men
For men, business casuals are acceptable. Of course, you cannot go wrong with a formal suit and tie.
Dinner party
Dinner parties, of course, are a strictly night-time event so you do not have to worry about the timing of the party. Dinner parties can be either a formal, semi-formal or a strictly casual affair. Your attire would depend on the kind of event it is going to be. If it's a festive dinner party, then you should note the following.
Women
Women cannot go wrong with a loose sequined dress. Other options include evening wear such as gowns or even a summer dress. Mixing and matching a flowing skirt with a wrap around is also a sound idea. Just remember to ensure that your dresses are not form fitting.
Men
Men can opt for slacks paired with printed shirts and a blazer. Khakis are also a very good idea.
Tips
Avoid heels at all costs.
Avoid nautical themes dresses as they scream novice and appear tacky.
No form-fitting dresses.
Vibrant and primary colors are best for evening events.
Conclusion
The dressing tutorial provided above is perfect for all seasons and destinations. No matter what the event, you cannot go wrong with the ideas and tips provided above when it comes to looking the part at a party aboard a yacht.
Want to Know More about Dress Code?
Subscribe to Cruising Sea newsletter to receive every two-week the latest post straight to your inbox!
More Articles
What about you? Do you have more tips to offer, please feel free to share them in the comment below, I'll be more than happy to hear from you:)
Daniella has been passionate about travel, the sea, and nature for many years. As a child, she frequently traveled throughout the Mediterranean and continued with her journeys throughout her adult life.
Her experiences have created the desire within her to share her love for traveling with other passionate and adventurers who want to discover beautiful horizons and new cultures.