There is no doubt that Florence is a beautiful place, and there are so many things to see and do. You will never get bored there.
While this city is quite popular almost all year long, some months are warmer or rainier than others, and attractions, shops, and sights do not always remain open.
Not to mention, certain seasons are more advantageous in terms of accommodation and flights.
And if you are not prepared, you may not enjoy your trip as much as you expected. So if you plan to travel to this stunning city, you absolutely need to know when is the best time to visit Florence, Italy.
Florence By Seasons
Low Season
The low season in Florence covers the winter months of December to February. Surprisingly, some people consider this the best time to visit Florence.
There really isn't as much of a drop in travel in the cold months as you might expect because many tourists particularly enjoy visiting during the Christmas season.
The holiday celebrations are magnificent, plus the airfares are inexpensive, and the various lodgings lower their prices. They also provide substantial discounts, so you can really rack up the savings on your travel excursion.
There is a minimal to zero likelihood of snow, making it a superb time for travelers who dislike severe cold but want to take advantage of the opportunity not to break their budget on travel costs.
---
High Season
In Florence, the high season begins in the summer, starting in Mid-May and extending through to August, but while you might expect that this would be the ideal time to visit Florence, in reality, the weather is very hot and humid this time of year.
September is also considered high season because of the perfect weather and the fact that it arrives close to the international tourist season.
While August is part of the high international tourist season, it's tamer than the other months because many local tourists are off to the beach or mountains.
This is an expensive time to visit Florence, as airfares and accommodation rates shoot upward to take advantage of all the new business.
---
Shoulder Season
The shoulder season in Florence comes in two segments. It begins in March and goes Mid-May, then picks up again in October and November.
Since these months encompass the spring and fall seasons, there is generally beautiful weather.
Unless you plan to come to Florence at a specific time, this is the absolute best time to visit Florence.
There are celebrations of holidays like Easter and Harvest festivals that make the countryside and city spring vividly to life.
---
Top Activities to Do in Florence
Florence Yearly Weather
Day/Night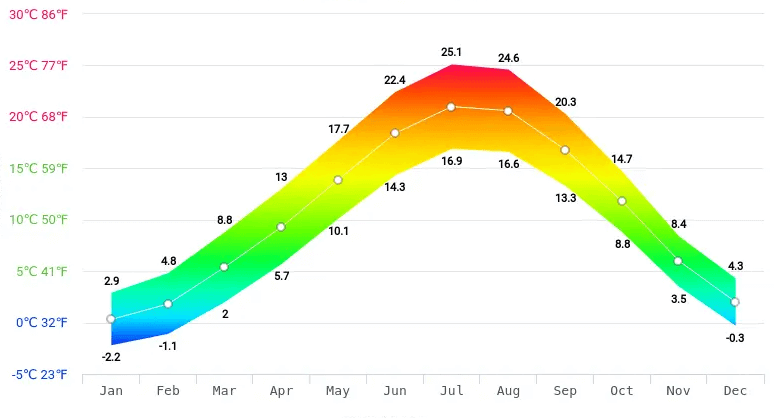 ---
Florence Throughout the Year.
Visiting Florence in Spring (March, April, May)
If you want an idyllic vacation in Italy, then spring is the perfect season to visit Florence. As the weather warms up and the skies turn a brilliant blue, you can bask in the longer days and enjoy as much of this vast and wonderful city as possible in the time you have.
In fact, it makes for a fantastic way to spend the day by taking a leisurely walk through the globally renowned Italian Renaissance Gardens of Boboli and Bardini. Inspect all aspects of the gardens as you make your way through, particularly their lovely display of irises.
April and May land in the spring category, and although it is shoulder tourist time, it is undeniably one of the best seasons in which to visit Florence.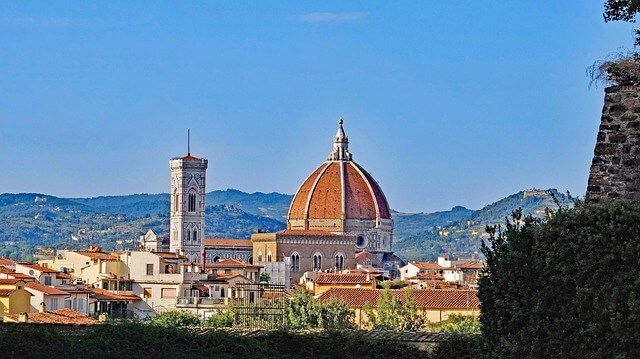 ---
Visiting Florence in the Summer (June, July, August)
A Florentine summer can be a memorable experience, but not for its pleasures. Despite its normally balmy climate, Florence endures broiling hot summers, which reach their peak in July and August.
Ironically, these are also the months when the city has the most tourists, as international travelers arrive in droves on school vacations. If you can brave the heat, get yourself a gelato and take a stroll around the cobbled streets of blazingly hot, humid Florence.
Even though venturing outdoors can feel a bit like taking your life into your hands, the city hosts many summer festivals focused on art, music, and dance. Even the oppressive heat cannot keep this city down, and summer is still a fun, active, and exciting time to visit Florence.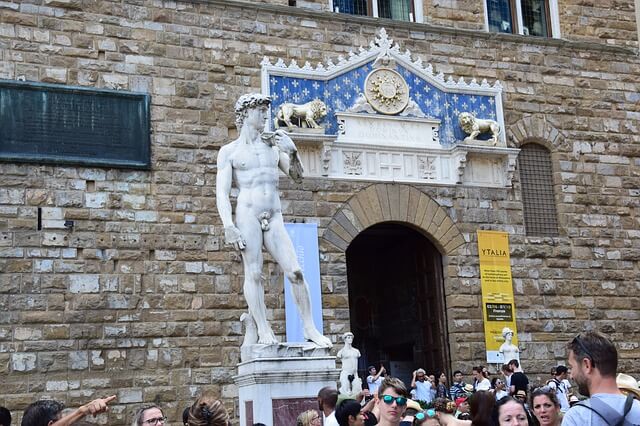 ---
Visiting Florence in the Autumn (September, October, November)
September and October are two of the perfect months in which to visit Florence. The city receives a welcome break from the all-consuming heat, and there is occasional rain.
Since autumn is the harvest season for the tons of olives and grapes, if you are in Florence, you must make it a point to visit the villages in Tuscany for the Vendemmia or the grape harvest season.
The event most anticipated in September is a celebration of medieval history featuring reenactments, music, and lots more. Truly, September is a time not to be missed.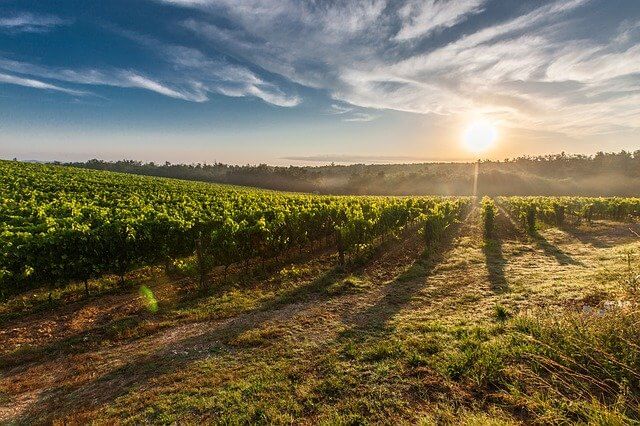 ---
Visiting Florence in the Winter (December, January, February)
While snow may bring back pleasant memories of sledding and such from your childhood, if you've long since outgrown that fondness for the white stuff, and now, as an adult, no longer appreciate the snow the way that you once did, make Florence your winter destination.
It seldom snows in this wonderful city, and if it happens to, it's usually just a light dusting which frequently ends up as rain. While the last several years have brought about some unstable weather, it is still a safe bet that you will have a snowless experience.
In fact, it stays relatively warm, with the temperatures never dropping into the minus category, and the cold is very tolerable. Plus, you don't want to miss the glorious sight of Florence during Christmas, with all of its celebrations, festivities, and magnificent decorations, making it one of the top Christmas destinations.
You will want to join in the Epiphany or Befana celebration as it is called, a spectacular time that honors the gifts which the Three Wise Men gave the baby Jesus. This occurs in January. The largest such event takes place at the Piazza Duomo.
February is a rather unusual time in Florence because the winter is already stepping back in favor of warmer weather. There is plenty of fog and rainfall, but towards the end of the month, the skies are alight with gentle sunny days that restore Florence to its spectacular glow.
The main event of the month is the Carnival, hailed as one of the top carnivals in Europe, which goes on for a period of two weeks.
If you want to try something different for the children, you have the Children's Carnival located at Borgo Ognissanti.
If you love opera and classical music, this will certainly be your time of year, as Florence opens up an entire season of this type of music and presentation.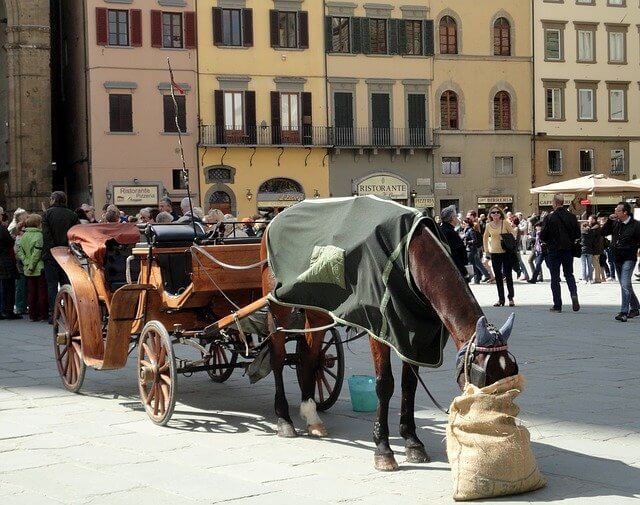 ---
So.. When is the Best Time to Visit Florence?
In my opinion, the best time to explore Florence is when the weather is agreeable, and rates of accommodations and flights are lower.
This means at the beginning of spring, late fall, or winter. You'll be able to get some great deals on hotels and flights. But from May to September, you can expect the prices to rise, and the place to fill up with tourists. So if you plan to travel in these periods of the year, I would highly suggest you book months in advance. October, rates go down, Florence empties out and there are still many sunny days.
Best time to visit Florence according to activities:
April to June and September to October: Awesome for sightseeing and Hiking
June to August: Awesome for watersports and sunbathing.
June to October: Awesome for festivals.
---
How to Get to Florence?
Peretola and Pisa are the main Airports in Florence. There are other airports from which you can easily reach Florence, such as Perugia,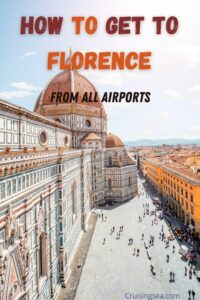 Bologna, Milan, and Rome. Most European tourists fly to Pisa, while Canadian and American travelers to Milan, Rome, or Bologna.
From Peretola Airport
To get to Florence center from Peretola, you'll have to take Shuttle Bus – VolainBus from the airport. Buses live every 30 minutes and offer service all day long from 05:30 to 23:00. The ride takes around 20 minutes, and the bus stops at Santa Maria Novella train station.
From Pisa Airport
If you land at Pisa airport, the train would be your best bet to get to Florence center. It takes about an hour or so, and it drops you off at Florence Santa Maria Novella, the main station.
From Bologna Airport
From Bologna airport, the same as for Peretola airport, you will also need to take a shuttle bus, called Navetta BLQ Aerobus, to Bologna center station. Once you arrive at Bologna station, you can then take a train to Florence center. It takes about 40 minutes to get to the city.
From Rome Airport
There are two airports in Rome, Fiumicino, and Ciampino. No matter what airport you land at, you will have to travel by train and stop at Roma Termini first, then from Roma Termini, board another train to get to Florence center.
---
Final Words!
As you can conclude, every season is different and the best time to travel to Florence will depend on your personal preferences. If you can stand the heat and crowds and don't mind paying extra cash for accommodation, the peak season will be perfect! Whatever your choice is, I wish you to have a fantastic trip!
Want To Know More About Florence?
Sign up for Cruising Sea newsletter to receive every two weeks the latest post straight to your inbox!
Have you been to Florence? If so, when was the best time for you to visit Florence? I would love to know.
Daniella has been passionate about travel, the sea, and nature for many years. As a child, she frequently traveled throughout the Mediterranean and continued with her journeys throughout her adult life.
Her experiences have created the desire within her to share her love for traveling with other passionate and adventurers who want to discover beautiful horizons and new cultures.