When going boating, it's important to make sure you have the right equipment on board. Not only to get yourself out of trouble if something happens but also to have a comfortable and fun trip on the water.
So I have prepared a list of what you need on a boat to help you plan a safe and enjoyable boat trip.
Before you begin reading, know that every country has different rules concerning safety equipment. Also, the regulation can vary depending on the type and size of the vessel. Therefore, you will have to check with your state regulations before buying anything.
Required Safety Equipment
1. Life jacket
A life jacket can save your life if something goes wrong, so even if you don't like to wear it, wear it anyway. However, you must carry at least one U.S. Coast Guard-approved PFD type I, II, III, or IV for each passenger on board. 
Note that if your boat is 16 feet or longer, you'll need one Type IV throwable flotation device per person in addition to the wearable PDF. Your life jacket should fit properly and be reliably accessible.
If you have children under 13 years old on board, they must wear an approved U.S. Coast Guard life jacket when the boat is underway unless they are under deck or in an enclosed cabin.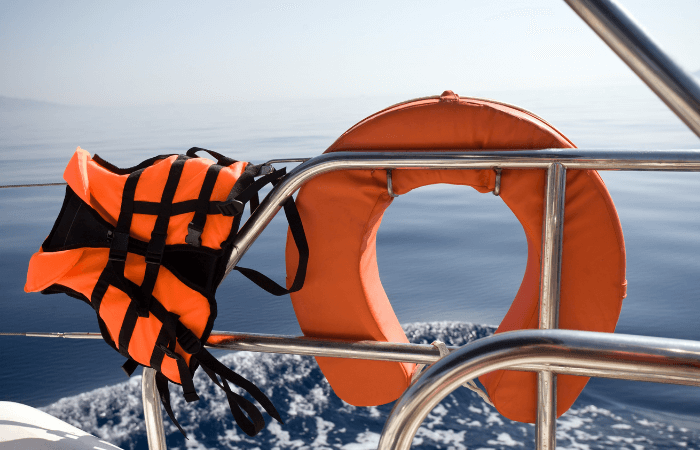 2. Sound Device
A sound device is required onboard, and there are good reasons for this because it plays an important role in your safety and your loved ones. The Coast Guards always check you hold one and ensure it works properly. If you have a recreational boat less than 39 feet (12 meters), you must carry a bell, a whistle, or a horn on board. If your vessel is 39 feet or more in length, you must have a whistle or a horn and a bell to let other boats hear you from a one-half mile away, and the sound must last 4 to 6 seconds.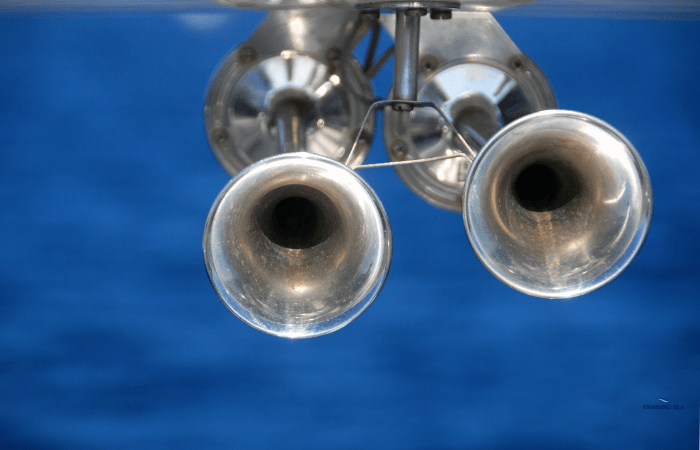 3. Flashlights
A flashlight is required on most boats. If your boat's lights burn out or the visibility is limited, a flashlight will come in handy and prevent a collision or any other accident. It's best to keep the flashlight in a dry place and ensure the batteries work properly.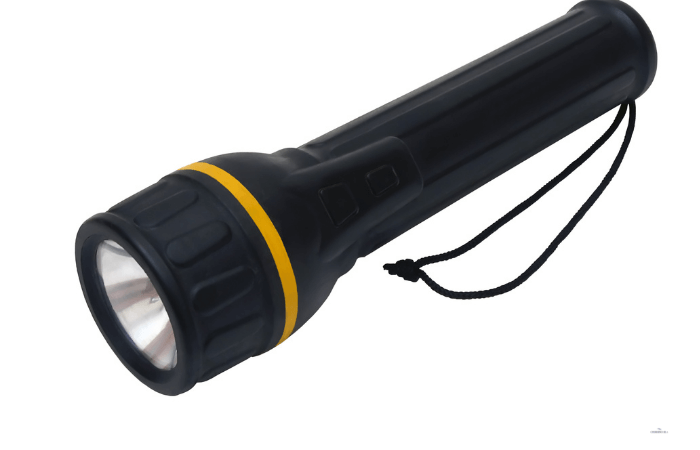 4. Fire Extinguishers
According to the U.S. coast guard, all motorboats must have fire extinguishers on board, easily accessible. However, the number and size of fire extinguishers you'll need will depend on several factors, such as the size of your boat and whether or not you have a fixed extinguishing system. On the other hand, outboard recreational vessels less than 26 feet in length that don't have any fuel tank installed and don't carry passengers for commercial purposes are not required to carry fire extinguishers. But hey, it's better safe than sorry. So hold one when you go boating.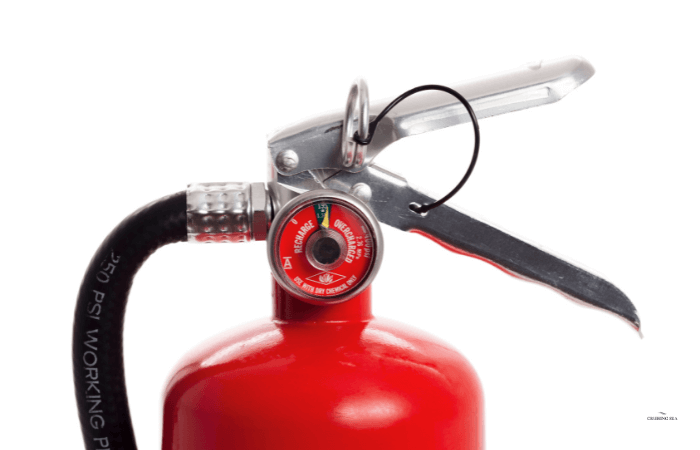 5. Distress Signals
A Visual distress signal known as a flare is a device that will help other boats or airplanes spot you from far away in case you get into trouble. There are various types of signal distress. Red handheld flares, which are for both day and night. Red parachutes or rocket flares for day and night. Electric distress for the night only and Orange signal flag for the day only.
All boats that navigate in coastal waters, the great lakes, or international waters must carry a minimum of 3 devices for day and night. However, only boats under 16 feet or open sailboats less than 26 feet in length with no engine, canoes, or kayaks that operate during the day don't need to carry visual distress signals – unless they navigate during the night, an electric distress light will be necessary.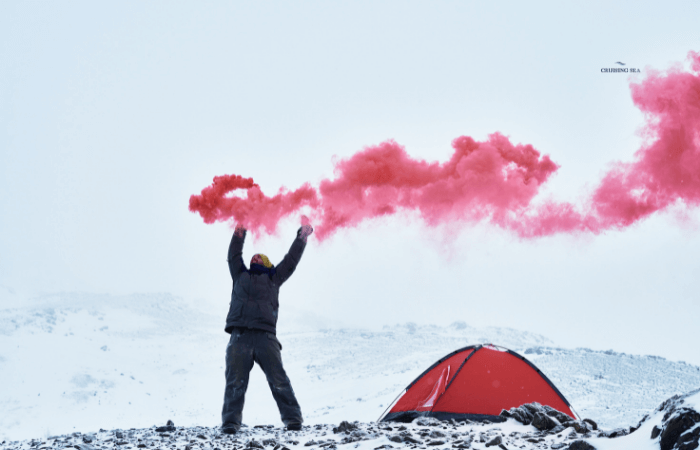 6. Dock lines
Another important piece of equipment to have onboard is a dock line. A dock line is a sturdy cord that will help you secure your boat to a dock and secure it in place in strong winds. Dock lines made of Nylon are the favorite among boaters because they are durable, UV-resistant, stretchy, and easy to manipulate.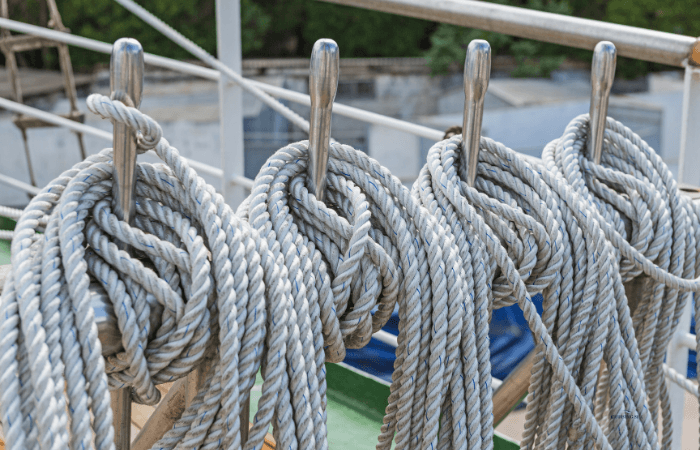 7. First aid kit
A first aid kit isn't required on boats by law, but this is an item you must have on board when you venture offshore. It doesn't matter how long and where you go boating; make sure you carry a first aid kit on your boat. Some health accidents can happen along the way, such as burns, cuts, and seasickness, to name a few. You'll be glad to have it if needed. It would be preferable to store your aid kit in a dry waterproof container to protect it from water, and if you can, keep it where you have easy access in case of emergency.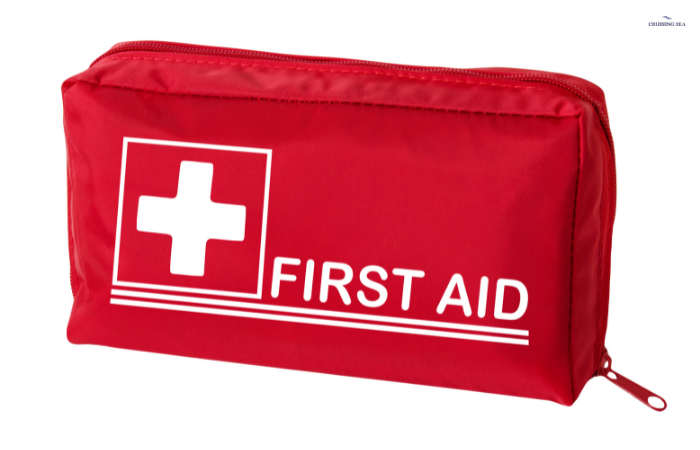 8. Bucket Firefighting
Fire buckets are great to have onboard to fight a fire. However, not all boats are required to carry them. For instance, pleasure crafts more than 39.4 feet (12 meters) in length don't have to carry bucket fires. Only recreational boats between 39.4 feet to 78.7 feet (12m up to 24 m) in length must have two fire buckets onboard.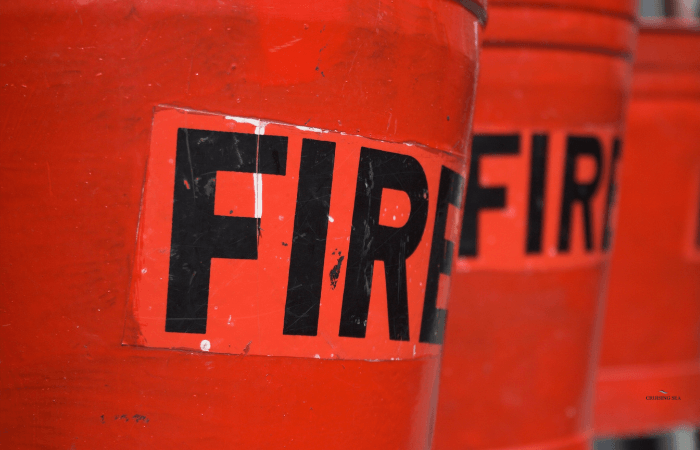 9. Paddles 
A paddle may be useless on a 24 feet boat but can certainly be helpful on a 16 feet boat if you encounter an issue with the engine.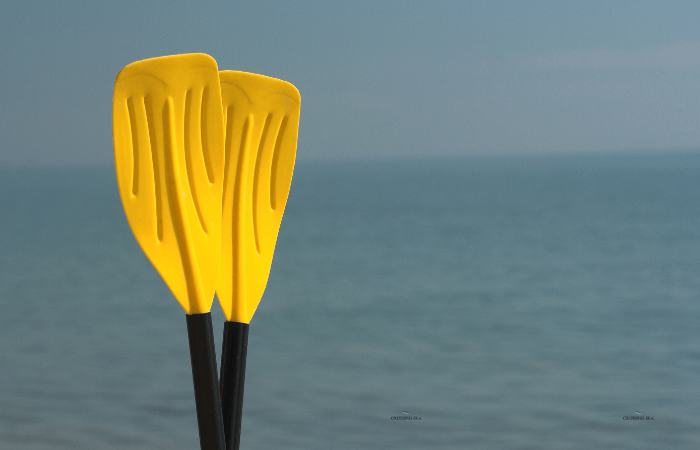 10.Local chart(s)
Unless your boat weighs less than 100 tons or you have enough knowledge of your local waterway, the law doesn't require carrying a local chart. However, it's always best to have one on board for your safety and peace of mind.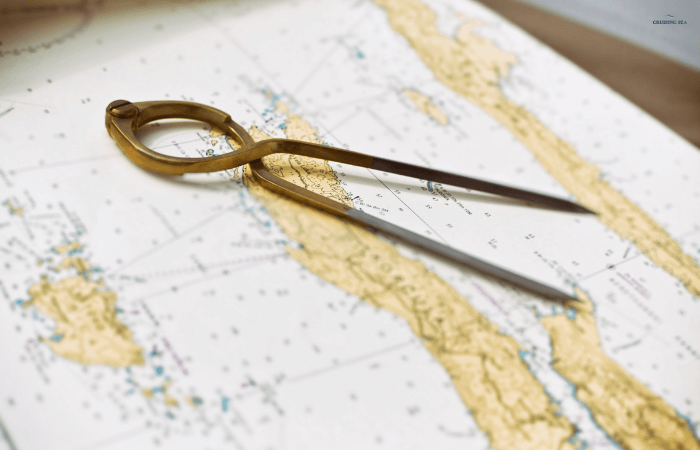 11.Marine Sanitaire Device
It's not required to have a toilet on board, but let's face it, it's practical. However, if your boat is less than 65 feet in length and has one installed, it must be connected to a Coast Guard-approved Type I, II, or III marine sanitation device. If it's a portable toilet, it doesn't need to be Coast Guard Certified since it requires very little maintenance.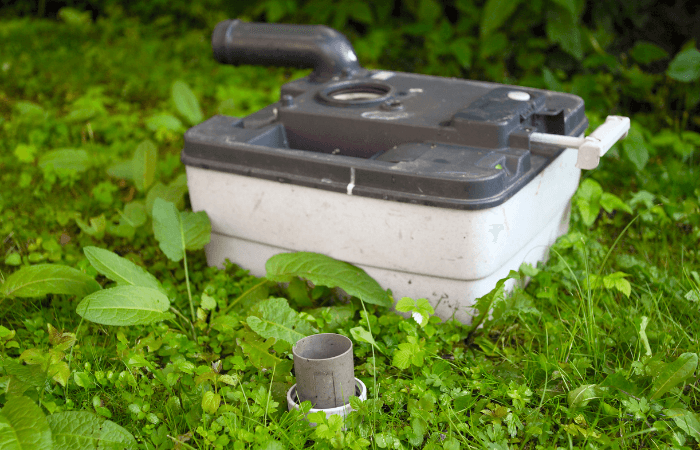 12. Fenders
Boat fenders are must-have equipment onboard. When docking or anchoring your boat, they will protect your hull from scratches, pilings, and other damages – they act as shock absorbers. So always ensure you have the right amount, size, and type of boat fender onboard.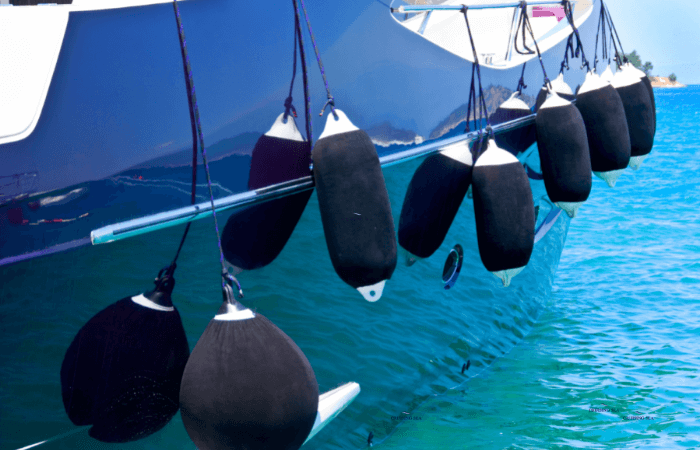 13. Boathook
Although boats less than 26 feet in length don't have to carry a boat hook, having one on board will always come in handy when docking, undocking, or picking up items.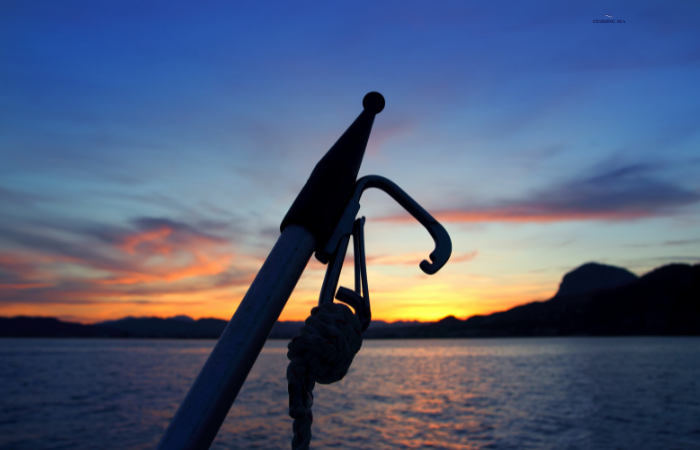 14. Tools
A tool kit is very important onboard. You never know when you'll need it, but you'll be glad to have it when you do need it most. However, the essential components of a tool kit usually include pliers, knives, screwdrivers, files, and a saw. Those tools can quickly get rust when in contact with water, so it would be best to keep the kit in a waterproof, closed container.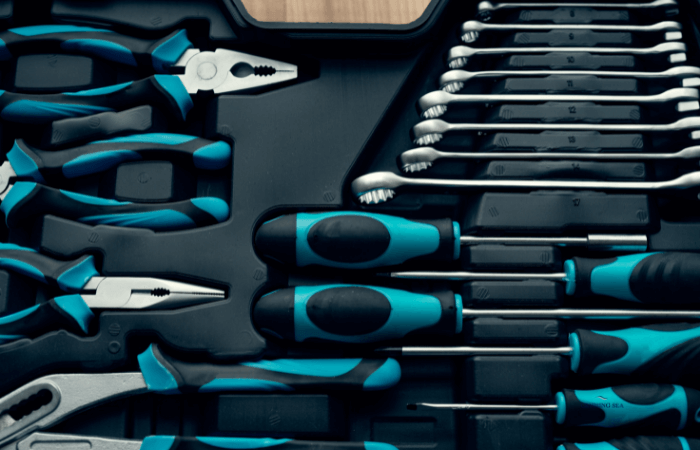 15. Water and food
When heading out on the water, it's crucial to provision your boat correctly. Make a list of food you'll need for your boat trip, and bring enough water to stay hydrated.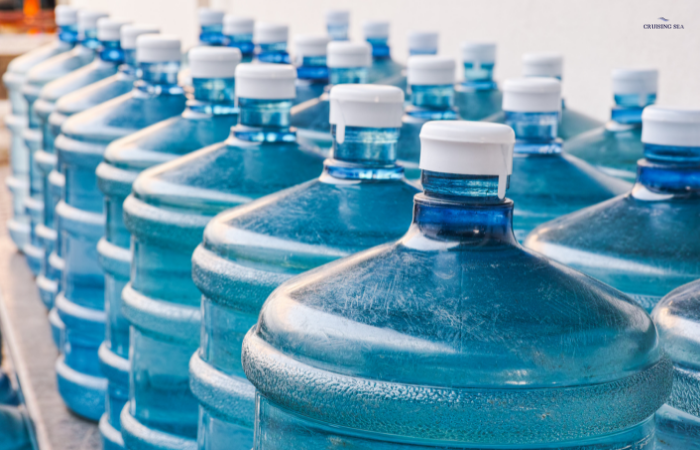 16. Bimini Boat
A bimini top provides refreshing shade on hot days and good protection against the sun. They are easy to mount and store when not in use. The darker colors offer better U.V. rays protection than the light colors because they contain more dyes in the fabric. On the other hand, dark tops absorb more heat than bright tops.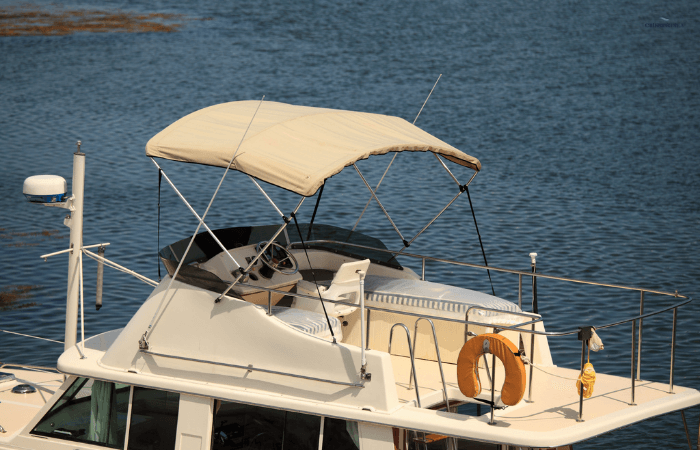 17. Long Sleeve Shirts
Even with the proper sunscreen, you don't get 100 percent protection from the sun. The UV rays can still get through your skin. So you better wear a long sleeve shirt on top of the sunscreen, preferably dark colors, as they tend to block the UV rays better.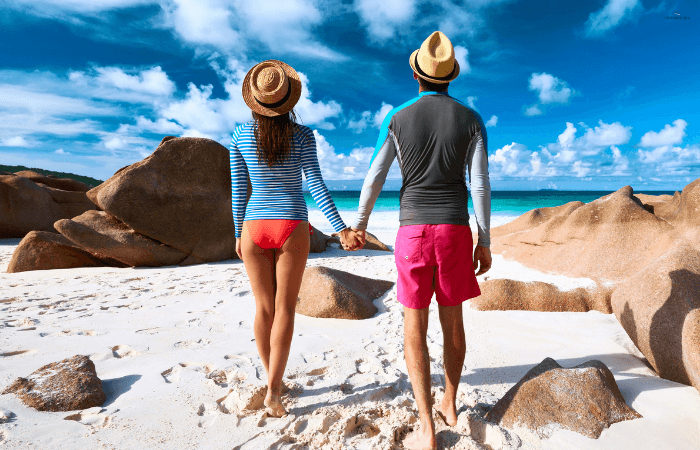 18. Sunscreen
We all know that the sun is dangerous for the skin, but at sea, it's even more dangerous. You barely feel the heat in the wind, and when you are in the water, you feel it even less. So you must have good sunscreen with at least SPF 40. Never go without it.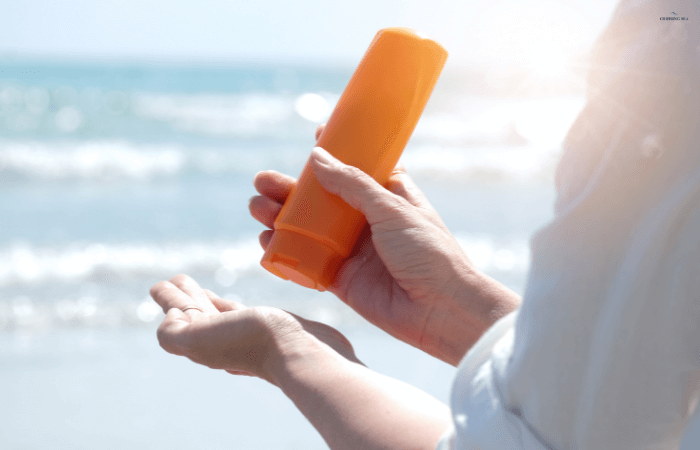 19. Sunglasses 
The sunlight reflects on the water and creates a blinding glare, which can cause headaches and even damage your eyes. Besides, sunglasses give a nice stylish look, especially on boats. So, ensure your sunglasses have polarised lenses to protect against UV rays.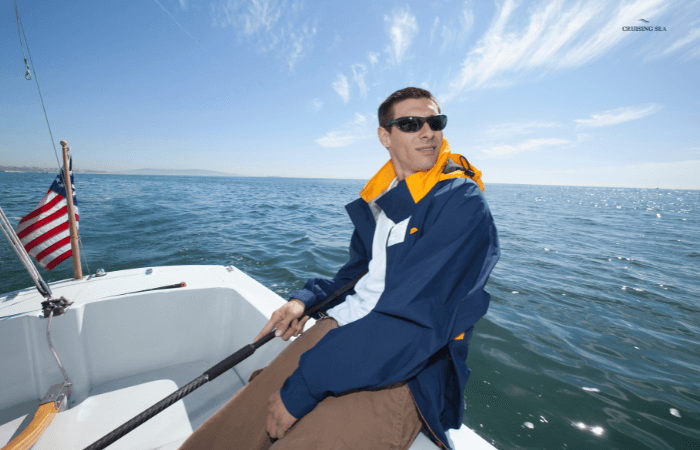 20. Hat
Wearing a hat is essential to have a safe and pleasant boating trip. If your head is exposed to the sun, you can become dehydrated and get a severe headache, which you want to avoid. There are many types of hats, but if you want maximum protection, choose one that covers your neck, ears, and head. You also want it to have a chin strap to not blow off your head with the wind and a mesh band for maximum airflow.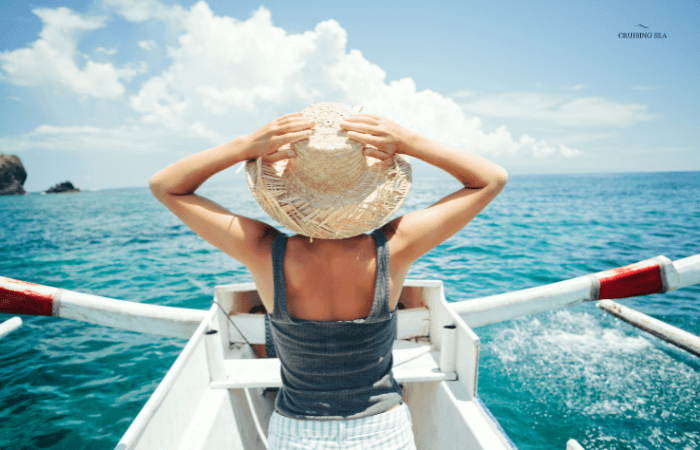 21. Dry Bag 
A dry bag will be your best friend on the water as it will keep all your stuff completely dry and safe even if it gets submerged. The great thing about dry bags is that they are extremely versatile. You can use them as a pillow, a floating device, or a cooler. And you can count on it to keep your beer cold for several hours.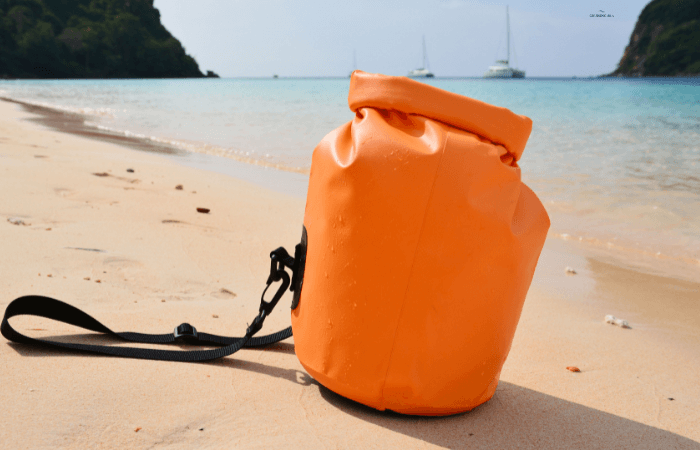 22. Binocular
Binoculars are one of the most important devices on your boat because they allow you to identify things you wouldn't be able to see without them—for example, rocks, waves breaking, cardinal, and other boats, which can prevent serious accidents.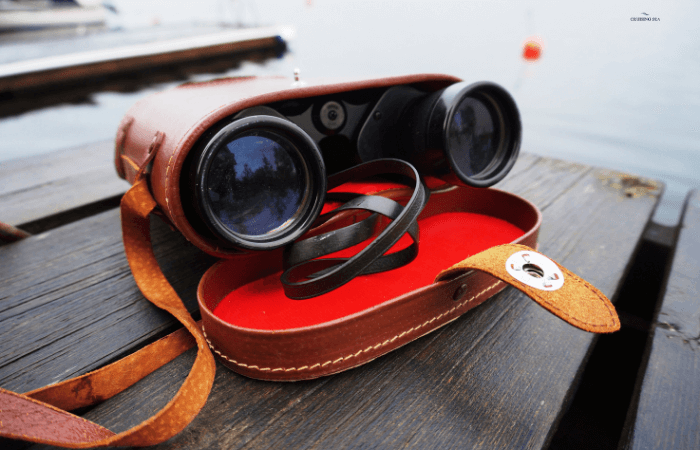 23. Mosquito repellent
mosquitoes can become a problem when going out on the water, especially if you anchor your boat near the shore. Mosquitoes get more active early in the morning or at sunset. To avoid mosquito bites, you have two options. Get offshore, position your boat where you get the most wind or use mosquito repellent. Natural repellents such as Citronella, Lavender, and Cinnamon oil work exceptionally well and are not harmful to the skin.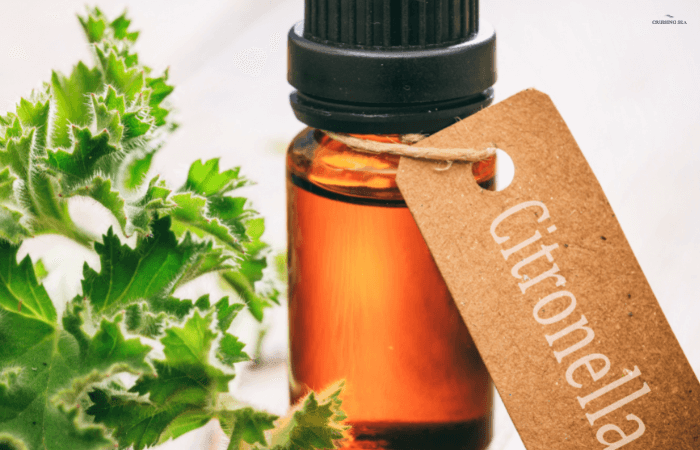 24. Extra clothes
It's easy to get wet on a boat, so it's always good to have a waterproof rain jacket and some extra clothes. The weather can change suddenly, or you may want to have fun on land. It can get chilly in the early morning and evening at sea, so think about taking a light jacket.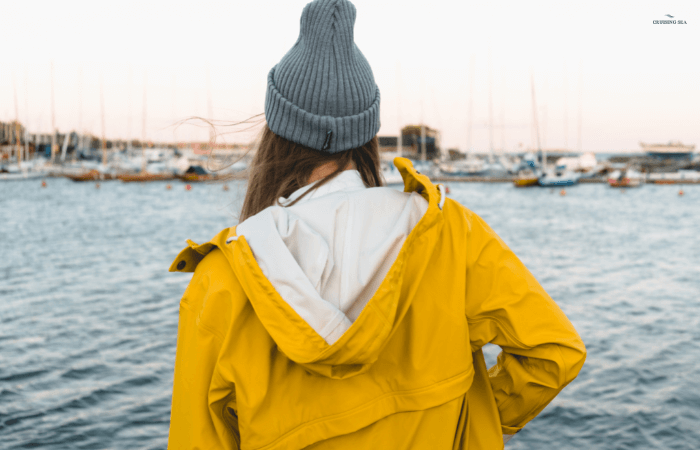 25. Snorkeling and swimwear gear
Snorkeling and swimming are part of the fun while boating. 
If you don't have snorkeling gear on board, you won't be able to explore the beautiful underwater world. Wouldn't it be a shame? Besides, you'll need snorkeling gear if you have to make a few emergency underwater repairs to your boat.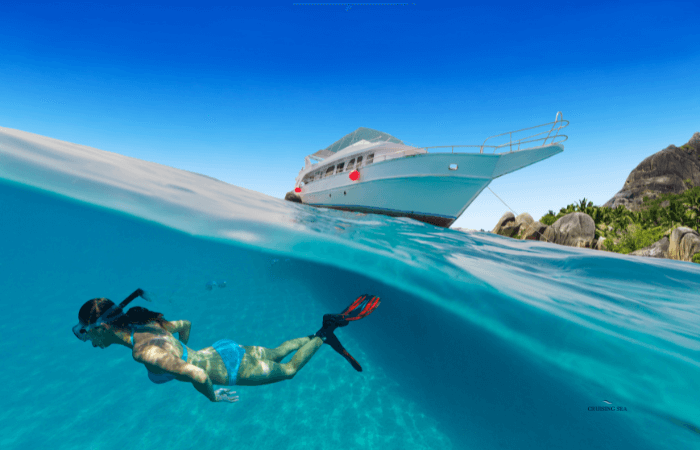 26. Beach towels
A must item for any boating excursion is a beach towel. But not just any. You need a towel that is soft, lightweight and dries fast. A microfiber towel is a perfect choice for boating trips as it has all the characteristics mentioned above. In addition, it barely takes up space in your bag, making it easy to carry everywhere.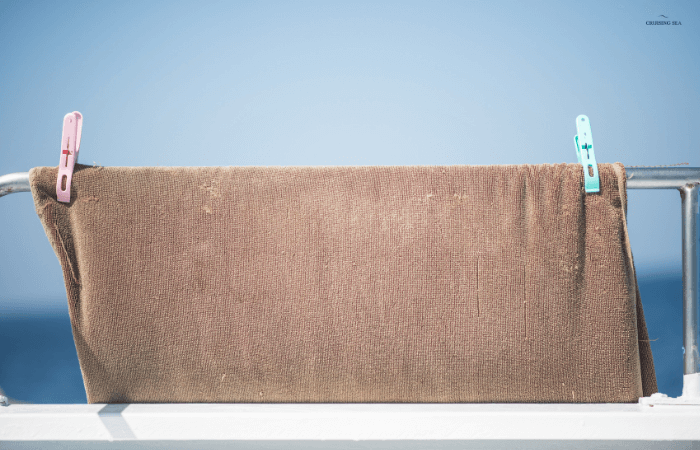 27. Spare Propeller
Wouldn't it be a shame to shell out hundreds of dollars for a spare prop and leave it in your garage? Of course, yes. So bring the prop, and don't forget the tools to change it because it will get you home safe. It's better to have one and not need it than need one and not have it.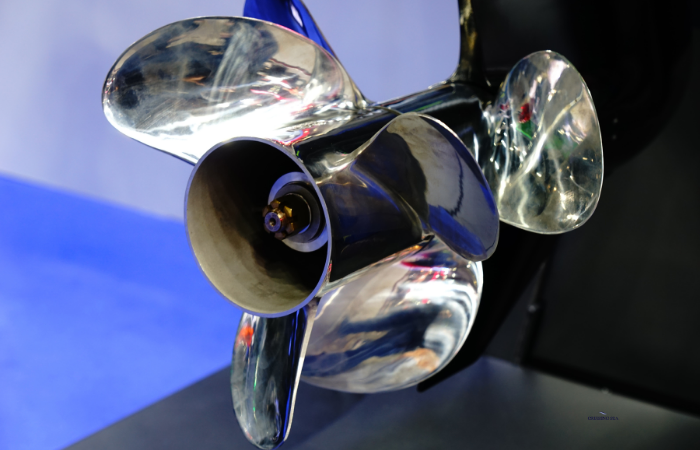 28. Batteries
For your peace of mind, It's best to have spare batteries fully charged along for the ride. Imagine that you are a couple of miles away from the shore, and your motor doesn't start. How would you feel? Not so well, I guess. How many spare batteries should you have on your boat? Well, it depends. For the ocean, it's recommended to take at least 4—one for the accessories, one for cracking, and two for the motor. For inshore, you might not need them unless you want to carry them.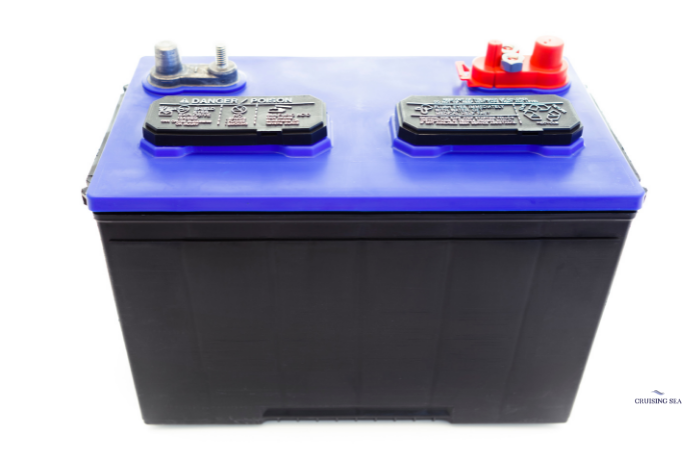 29. Cellular phone
Wireless Technology has dramatically improved over the years, and there are various ways you can get the internet on a boat today. For instance, you can either use a WI-Fi extender, get a cellular plan with a sim card, install satellite internet, or use a portable Mifi device.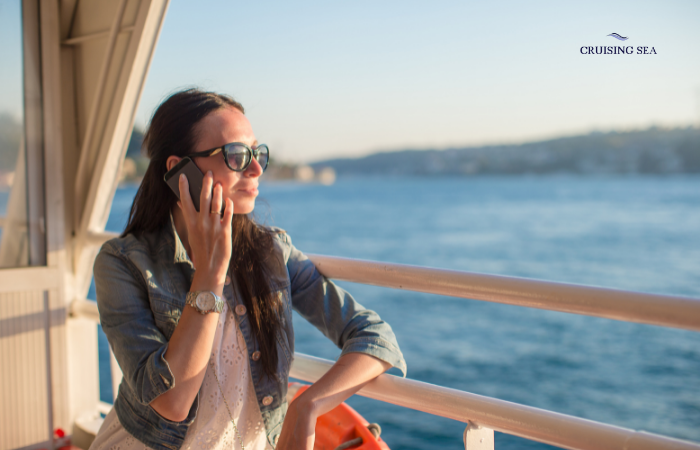 30. Towable tube
Besides fishing, swimming, and snorkeling, you can also do tubing behind your boat. It's fun, and if you have kids with you, they'll love it. Just make sure to choose the right towable tube, as there are different types. Some are designed for speed, and others for slower rides. Also, you have to consider the size of your boat when buying a towable tube because once inflated, it becomes huge, and you might end up not having enough space onboard. However, when doing tubing, always wear a life jacket for your safety and a long sleeve shirt to avoid scratches and burns.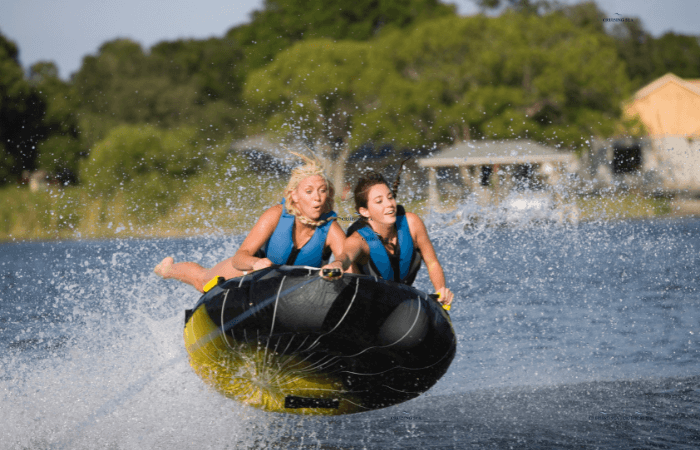 31. Driver's License, registration card, and insurance
Unless you charter a crewed yacht, you'll need to bring your boat registration, license, and insurance to operate the boat.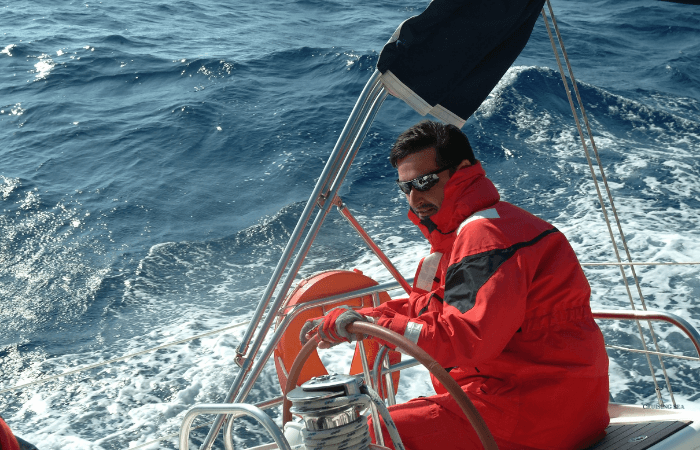 32. Fishing license
Many countries require a fishing license in those days. But there are some exceptions; thus, it would be wiser to check with your country if you need to carry a fishing license before you go angling.
33. Anchor, cable chain
The marine law doesn't require having an anchor on a boat. But if you want to have a safe boating trip, it would be better to have one. It doesn't matter if you just troll, pull friends on a towable tube behind your boat, or cruise around in the area. If your boat suddenly dies and you don't have an anchor, you can get in serious trouble. Besides, you need one if you plan to stop somewhere to have fun on land.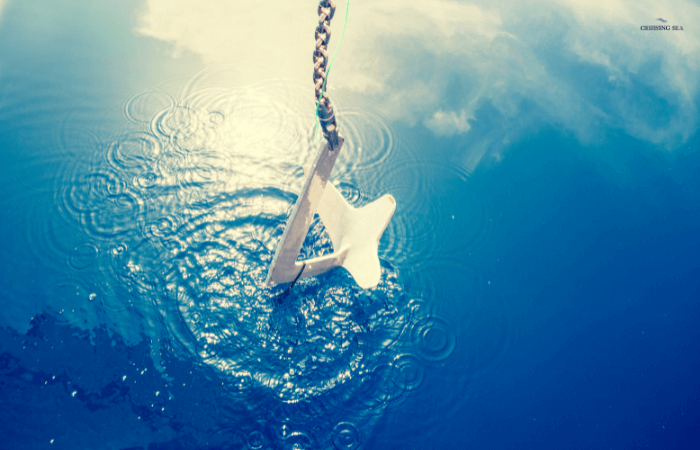 34. Bailing device
It doesn't matter the type and length of the boat; it's a must to carry a bailing device to remove the water inside the boat. A bailing device can be an eclectic or manual bilge pump or a bucket. Whatever bailing device you'll use must be made of plastic or metal. And if you use a bucket, it must have at least 750ml and have an opening of 65cm2 in area.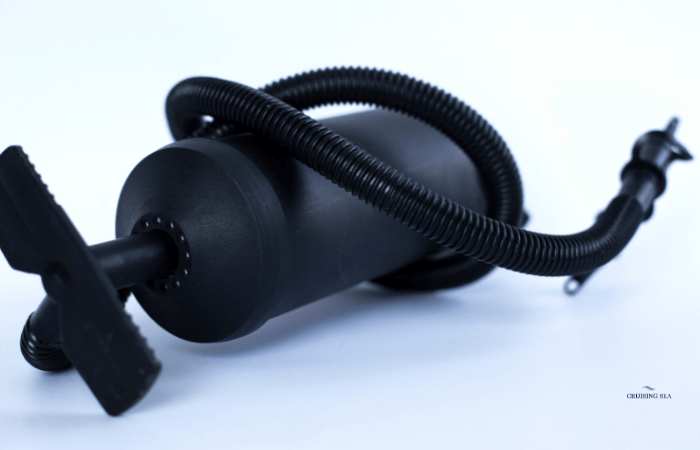 35. Cookware
If you live on a boat or make long trips at sea, you would want to cook delicious food for the whole crew. For this, you need a good set of cookware that can nest neatly in the cupboard of your galley and that doesn't rust with time. The Magma is one of the most popular cookware among boaters, but there are many other great sets of cookware for boats that are as good as the Magma.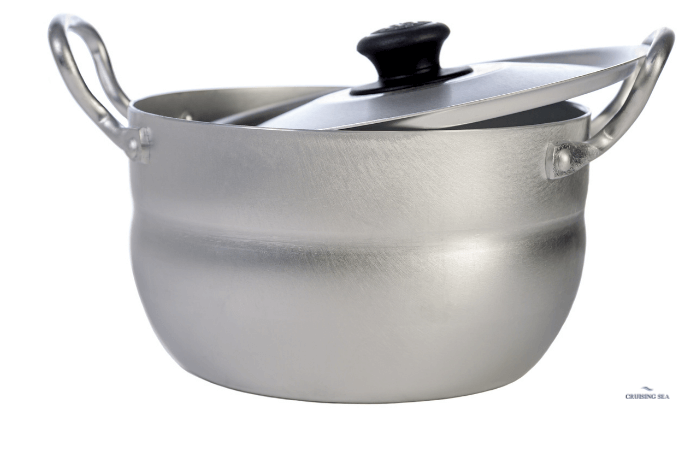 36. Cooler
Don't even think about going boating without a cooler. No matter the size of your boat and the length of your trip, you need one to keep your food fresh and beverages cold. For a short trip, you can get away with a soft cooler, but for longer trips, a hard cooler will be your best bet.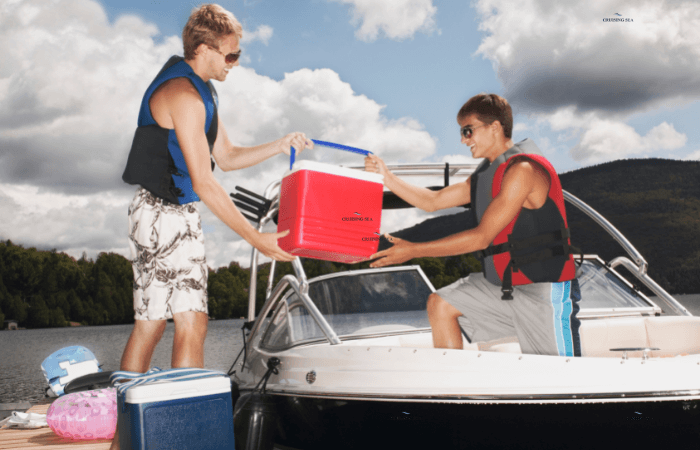 37. Grill
Who says you can't grill on a boat? Not only can you, but you should. With the proper marine grill, you'll be able to make delicious meals right from your boat for all your friends and family. There is no need to go on land and spend a fortune in restaurants, and as a proverb says, we are never better served than by ourselves.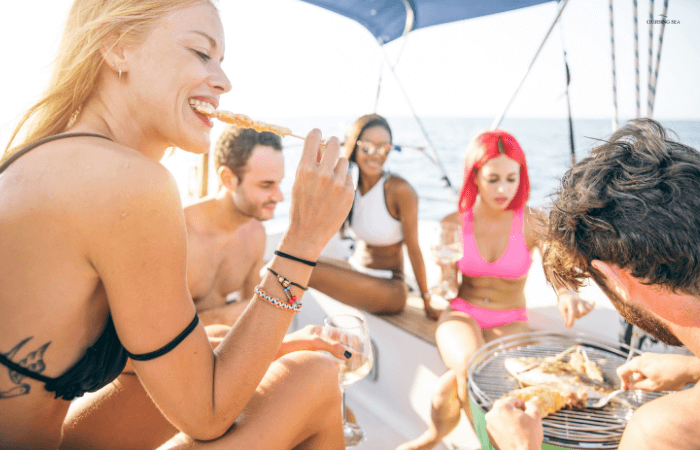 38. Boat Shoes
Many people don't wear shoes on a boat, and in my opinion, it's a mistake because they can get hurt badly. If you don't want to injure your fingers or slip and fall, you should wear boat shoes with a non-marking and non-skid sole. If you boat in the summer, look for aerated sandals with toe box protection or water shoes.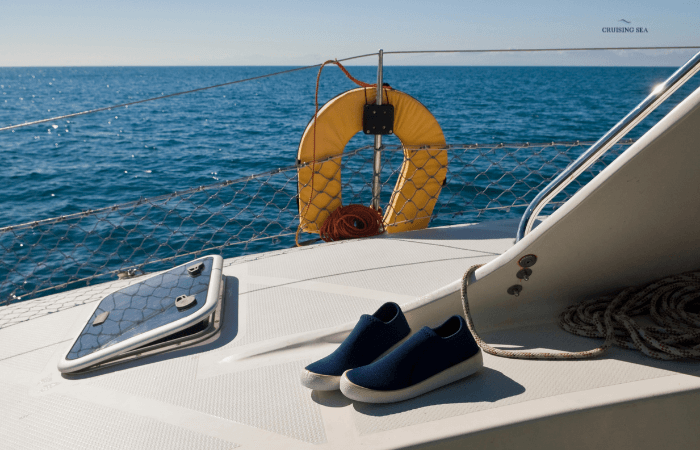 39. VHF RADIO
This may sound surprising, but a VHF Radio isn't legally required on recreational boats less than 65 feet in the U.S. However, if you want to sail with peace of mind and have a pleasant trip, you should consider getting one. You never know what can happen; a VHF Radio can save your life if an emergency arises. Plus, it helps you stay up to date as you constantly receive information from the Coast Guard about the traffic, weather, local situations, etc. Now the question is, what VHF Radio do you need? And the answer is it depends. If you plan to do some island hopping, installing a fixed, powerful VHF with a large antenna would be best. But if you don't boat very far, you can get away with handheld VHF radio.
---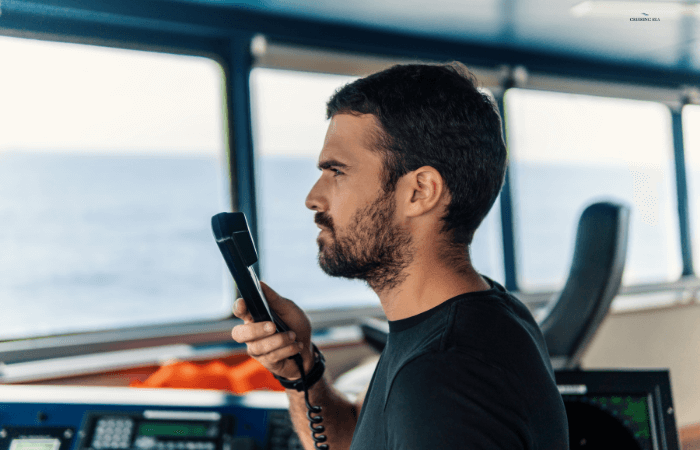 Final Word!
And Voila, these are all the things you need to have on your boat or almost everything. The list can go on, as there are so many tools, gadgets, and toys you can purchase. It never ends. However, what matters most is that you have all the required safety equipment on board. The rest is up to you to decide whether you want to add more boat accessories and gadgets to have more comfort and fun on your boat.
---
---
Want More Tips?
Subscribe to Cruising Sea newsletter to receive every two-week the latest post straight to your inbox!
---
Daniella has been passionate about travel, the sea, and nature for many years. As a child, she frequently traveled throughout the Mediterranean and continued with her journeys throughout her adult life.
Her experiences have created the desire within her to share her love for traveling with other passionate and adventurers who want to discover beautiful horizons and new cultures.